Bel-Air Season 2 might be coming to Peacock sooner than you expected it to! Continue reading to find out more about the potential sequel.
Bel-Air Season 2 Release Date
The show was originally ordered as a two seasons long series. And after negotiations with Netflix, Peacock announced the renewal of the second season back in 2020. But up till now we haven't received any release date yet. And as the filming schedule is also unknown we can't predict the release date of Bel-Air Season 2. However expect the show to release somewhere in 2023 because it's unlikely for its premiere to happen in 2022.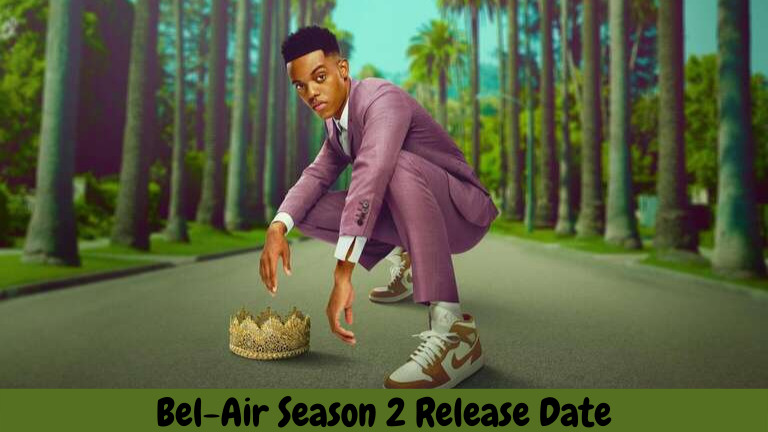 Cast
For the cast of Bel-Air Season 2 you can expect the following to return:
Jabari Banks as Will Smith

Olly Sholotan as Carlton Banks

Adrian Holmes as Philip Banks

Cassandra Freeman as Vivian Banks

Coco Jones as Hilary Banks

Akira Akbar as Ashley Banks

April Parker Jones as Viola 'Vy' Smith

Jimmy Akingbola as Geoffrey Thompson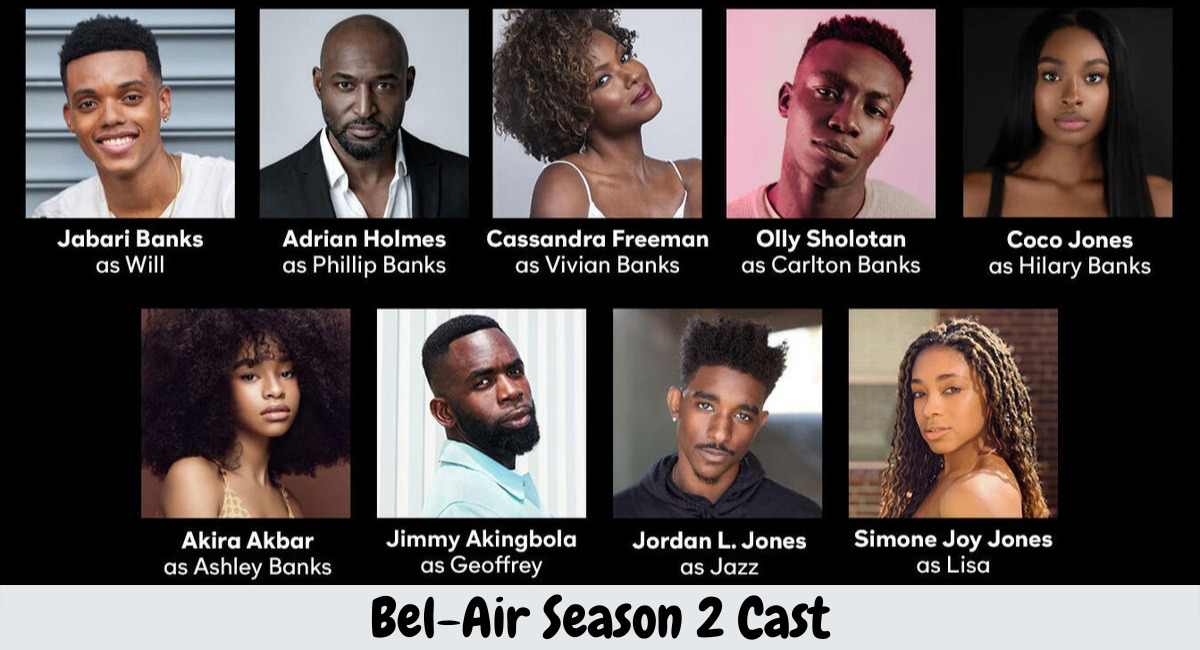 There might be new additions in the cast as well. However you'll have to remain patient to get to know about the new characters. Expect a lot of drama in the second season due to the finale of the first season. Reid and Aunt Viv have a lot to sort out, so this means that you can expect their screen time together to be more.
Of course Simone Joy Jones and Jordan L Jones will also get featured in Bel-Air Season 2 as Lisa Wilkes and Jazz. Will and his father did not end on good terms when the first season ended. So, their relationship is yet to be told, hence Marlon Wayans also has high chances of returning as Father Lou. Newson seemed very hyped up about the character arcs of all these in the second season. According to him it was a delight to show their stories in the first season and hopefully the story will further bloom in the upcoming sequel.
Bel-Air Season 2 Plot
A lot happened with Will in the final moments of the first season. So, most likely Bel-Air Season 2 will kick off from these events only. Carlton will have more self awareness in the upcoming season which is a good thing for his character development. Hopefully he'll realize his true worth. Although the man has worked hard to get over his bad habits yet he still finds himself trapped in the same hardships. So, we are hoping that the second season will treat him better.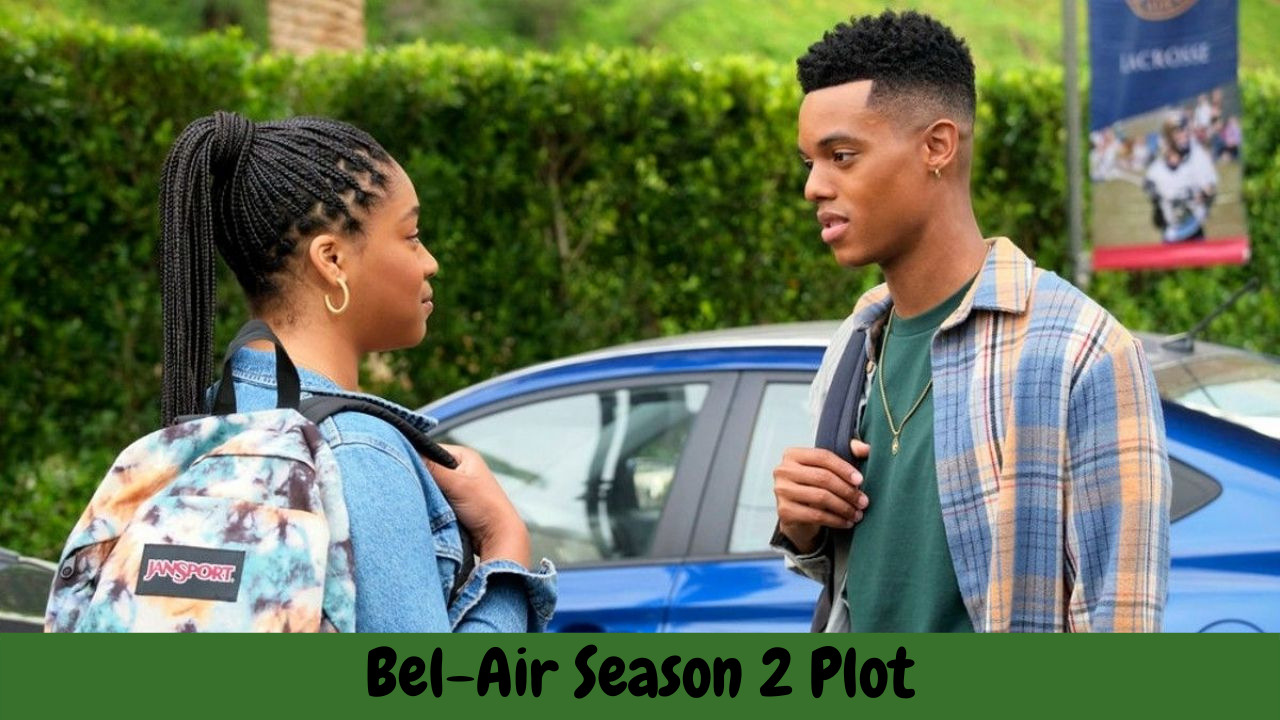 The fan favorite Ashley Banks did not get enough screen time in the first season which was a bummer given her talent and potential. Hopefully the second season will focus more on her character. After all coming out for her was not easy at all but her bravery dominated everything else. So, will she be more confident about her sexuality in Bel-Air Season 2? Guess we'll find out once the second season comes out.
The relationship between Vi and Broderick started getting a bit more complicated towards the end of the second season. Although Broderick never confessed in clear words it was quite evident that he was into her. And now that their business relationship is getting more complex things might get spicier between them. So, this can make a potential sub plot for the second season of Belair.
We do not have an official plot synopsis for Bel-Air Season 2 due to which all that we can do for now is rely on fan theories and whatever makes sense. The creators themselves haven't spoken up much about what to expect from the second season but according to them it will be filled with plot twists and exciting new details. Morgan Cooper himself mentioned in an interview that he has a lot of different ideas which the team could work on. So, this means that the script is still not ready. Well if this is the case then we'll have to remain patient to get the second season of Belair.
But what about Will? Well the final moments of the first season was not easy at all on Will. towards the ending we saw how confused he was regarding LA; whether to stay here or not. Of course the second season will focus on what decision he took and how he convinced himself. His relations with other loved ones also deteriorated which was a major blow for him. But hopefully in the second season both sides will mend their way. Because Bel-Air won't be the same without Will and his loved ones' spectacular bonding.
Bel-Air Season 2 Trailer
There is no official trailer for Bel-Air Season 2 yet. We are still waiting for any sort of footage from the creators. From where we are standing right now it seems unlikely to get a trailer or even a teaser soon. Hence our advice to the fans is to remain patient. Rest assured we'll keep you updated so don't forget to bookmark this page!
Editor's pick on what to watch next:
All the Old Knives Release Date, Cast and Everything You Must Know
Top Boy Season 3: Top Boy to End with Third and Final Season on Netflix
The In Between: Release Date, Cast, Plot and Trailer
The Outlaws Release Date, Cast, Trailer, and Episodes (Season 2 on Amazon Prime)