The sequel, God Of War Ragnarok, will be releasing in 2022. This has been confirmed by Santa Monica Studio.
The sequel was initially supposed to be releasing in 2021. However, due to a series of delays, it had to be postponed to 2022. While announcing the delay back in 2021, Herman Hulst, head of worldwide studios for Sony, said:
"For God of War, the project started a little later. So we've made the decision to push that game out to next year, to ensure that Santa Monica Studio can deliver the amazing God of War game that we all want to play."
But now, everything is going according to plan and the combat style game will be soon available on PS4 and PS5. 
Moreover, in January, a PlayStation database leaked the potential release date as September 30, 2022. Although this date still has to be made official, we also think the stellar sequel of God of War will be released in Q3 of 2022 on PS4 and PS5 simultaneously.
God Of War Ragnarok Trailer and what to expect?
An official trailer has made its way for gamers to have a look at what to expect in the sequel of God of War featuring the Old Norse tale of Ragnarok. The 3 minute 17 second trailer was released during the PlayStation Showcase 2021 in September.
It revolves around the father son duo which has now grown older and is trying to bring a halt to the end of the world. It shows the upcoming game's setting as well as gameplay.
The sequel will feature Kratos and Atreus along with old cast members. The father son duo will go on to travel the Nine Realms including Svartalfheim and Asgard. This time Freya and Thor will be their biggest antagonists and how they are going to defeat them will only be clear once the game releases. Overall the game will have splendid features and difficult tasks for gamers to enjoy.
Check official trailer:
God Of War Ragnarok Cast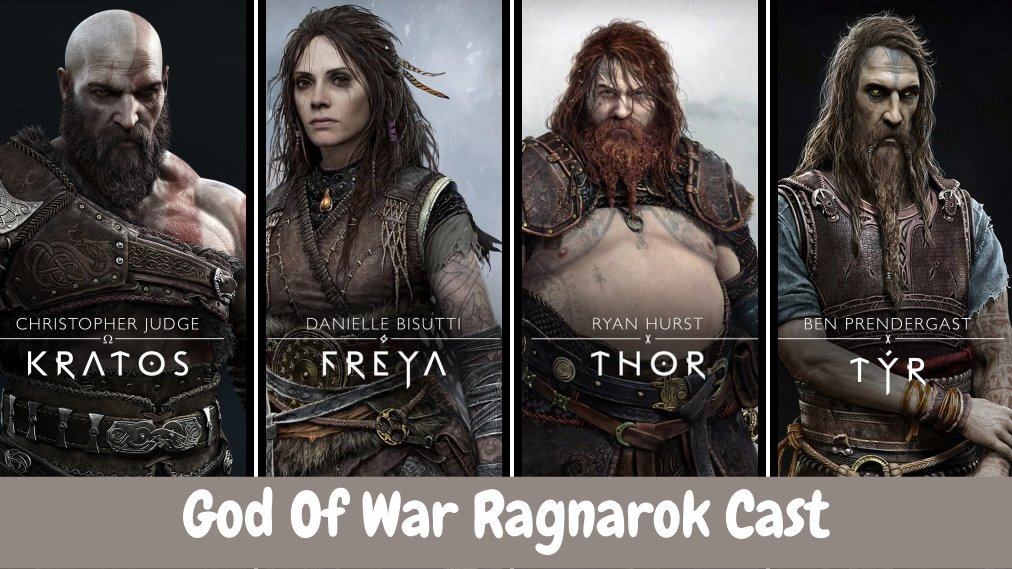 Most of the cast from the first part will be joining for the sequel. Along with them, there will be some new additions as well. The entire cast list for God Of War Ragnarok that we know about is as follows:
Christopher Judge as Kratos 

Sunny Suljic as Atreus

Danielle Bisutti as Freya

Ryan Hurst as Thor

Richard Schiff as Odin

Laya Hayes as Angrboda

Ben Prendergast as Tyr

Alastair Duncan as Mimir

Adam Harrington as Sindri

Robert Craighead as Brok

Usman Ally as Durlin
Until now, these are all the latest updates regarding God Of War Ragnarok. If we get to know any more news regarding it, we will let you know!
Editor's pick on what to play next:
Rainbow Six Mobile Announced by Ubisoft
Two Point Campus isn't Releasing until August 2022
Disney Mirrorverse Release Date Revealed – Latest News, Trailer and Plot
Rugby 22 video game: Is It Renewed or Canceled?
Rise of the Third Power: We Have Exciting Information About Release Date!