Monkey Island 3 finally released a sequel to the most iconic game of all time. In fact, news of Monkey Island's return caught the entire industry off guard earlier this week. But if you're wondering why it did, here's why it's such a big deal.
The thing is that the Monkey Island franchise has been considered dead for almost a decade now. Especially after its developer, LucasArts, closed in 2012, shortly after Disney acquired LucasFilm for $4.05 billion. As a result, the classic LucasArts games, such as Monkey Island, have been lost since then. Unless you count the recent remasters of Grim Fandango, Full Throttle, and Day of the Tentacle by former LucasArts developers at Double Fine.
Last week, however, the entire scenario change when Monkey Island creator Ron Gilbert reveals that his development studio Terrible Toybox have been secretly working on a new Monkey Island game. And that too for almost two years now, wow! Now, this is definitely some news that we love! A collaboration of Terrible Toybox, Devolver Digital, and LucasFilm Games is bringing back the beloved adventure game series Return to Monkey Island. Unfortunately, due to the lengthy hiatus taken by the Monkey Island series, it can be difficult for those unfamiliar with the sequel to grasp the significance of Return to Monkey Island's announcement. But we all old die-hard fans surely know its value, right!
Monkey Island 3 What happened to the franchise?
It all started in 1990 with The Secret of Monkey Island. It was an endlessly charming and witty point-and-click adventure game about a starry-eyed wannabe pirate named Guybrush Threepwood. As a result of an initiative from the studio's founder George Lucas, the game  LucasArts (then known as LucasFilm Games). In addition to Star Wars, LucasFilm developed many now-beloved Indiana Jones games during this time period.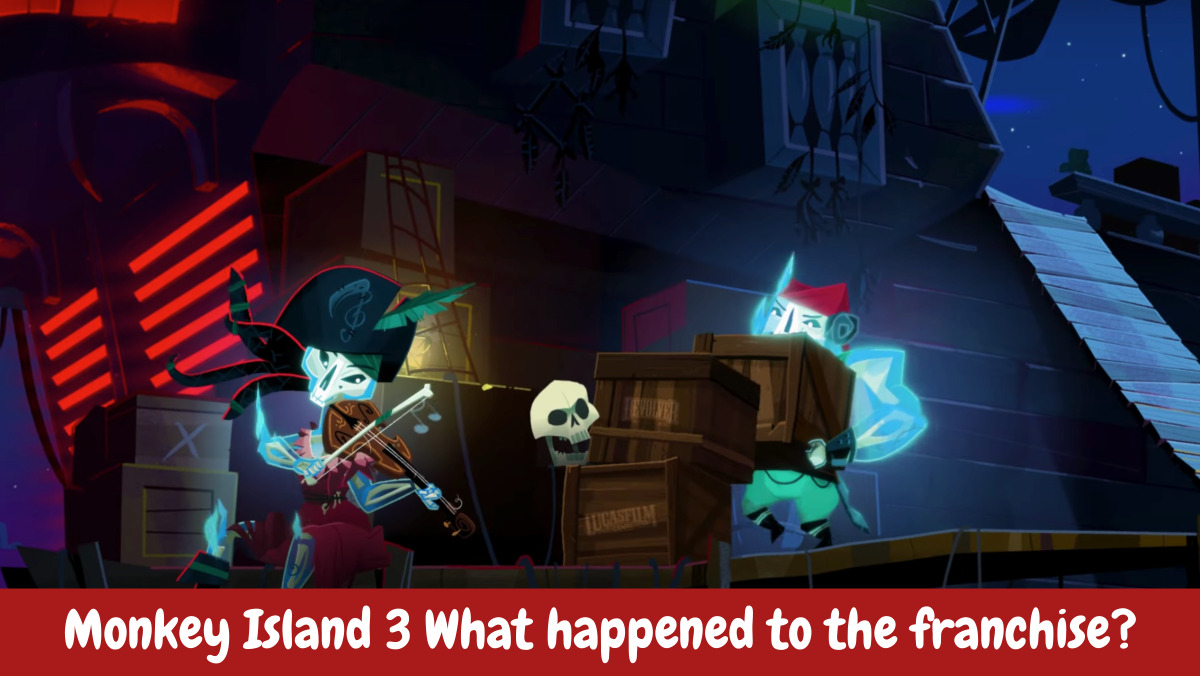 Following the success of The Secret of Monkey Island, LucasFilm Games immediately started working on Monkey Island 2: LeChuck's Revenge. Which they released only a year after its predecessor. For Monkey Island 2, many of the writers from the first game, including Ron Gilbert, Dave Grossman, and Tim Schafer, remained. After the release of Monkey Island 2, Gilbert went on to found the educational game developer Humongous Entertainment. Since Gilbert wrote, programmed, and directed both games, it would significantly impact the series.
Even today, Monkey Island 2's twist ending still causes controversy. It's clear, however, that a third game was planned to follow this one. In recent years, Ron Gilbert has stated that he is planning a third Monkey Island; however, LucasArts followed it up with 1997's Curse of Monkey Island, which largely ignores Monkey Island 2's ending. Even though Gilbert was absent from this title. He has  praise it, with many considering it the best of the series.
Monkey Island 3 What does the new game holds? 
After a second break, the Monkey Island series continues with Escape From Monkey Island in 2000. It was the first 3D entry in the series. This lasted until LucasArts released a remaster of the first game in 2009 called The Secret of Monkey Island Special Edition. With this, the first game was brought to modern consoles with hand-drawn visuals, voice acting featuring the original cast, and a new soundtrack. In 2010, Monkey Island 2: LeChuck's Revenge Special Edition was released, adding voice acting and enhanced graphics to the remastered game.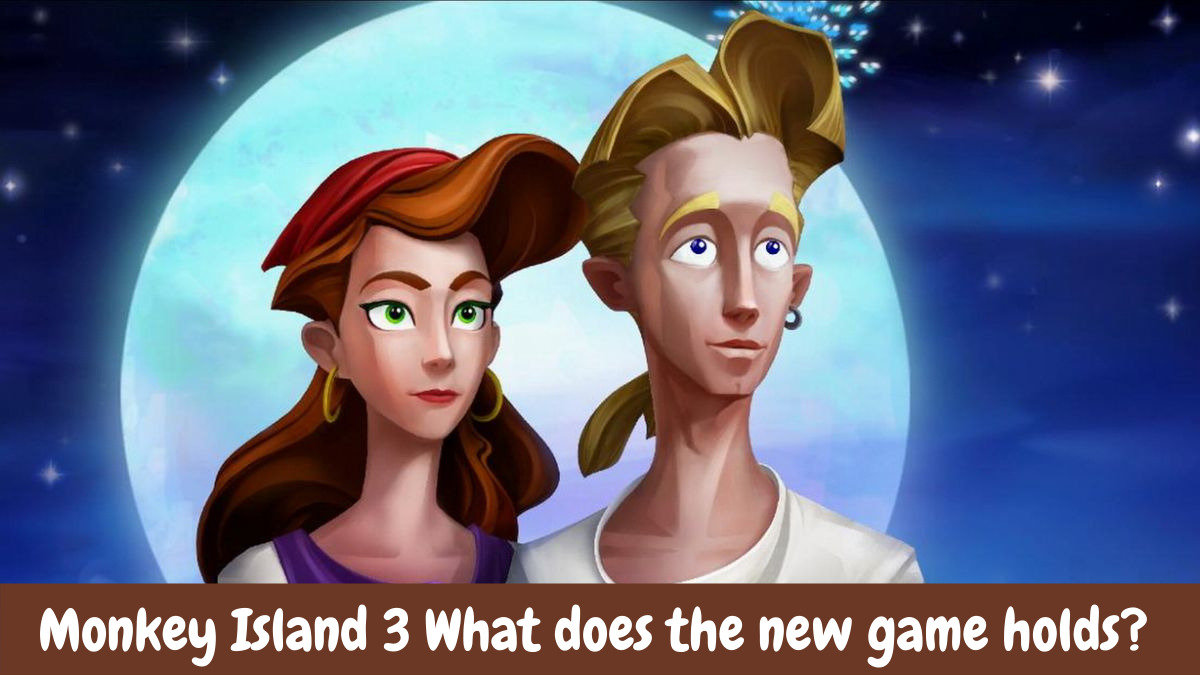 In order to advertise a new entry in the series, these remaster were used to help promote Telltale Games, the company founded by none other than Monkey Island programmer Dave Grossman. Ron Gilbert planned the project, but he held no other role in it besides planning. The game follows the events of Escape From Monkey Island. As Disney acquires LucasArts in 2012 after its parent company, LucasFilm close. Tales of Monkey Island appears to be the final installment in the series.
Thirteen years after the release of Tales of Monkey Island and nearly a decade after Disney acquired LucasFilm. Disney finally announces the Return to Monkey Island. According to Ron Gilbert, this game will be his follow-up to Monkey Island 2. Gilbert has stated, however, that the events of Curse of Monkey Island, Escape From Monkey Island, and Tales of Monkey Island will not be rewritten. Curse of Monkey Island's Murray appears in the game's trailer.
Monkey Island 3 What's New Will the Game Have?
Fans of Monkey Island 2: LeChuck's Revenge have been waiting almost 30 years for a sequel.
They want a sequel to Return to Monkey Island. Ron Gilbert plans to deal with and resolve the twist ending of Monkey Island 2 in the game. But LucasArts decided to move on from the franchise after the sequel's poor sales.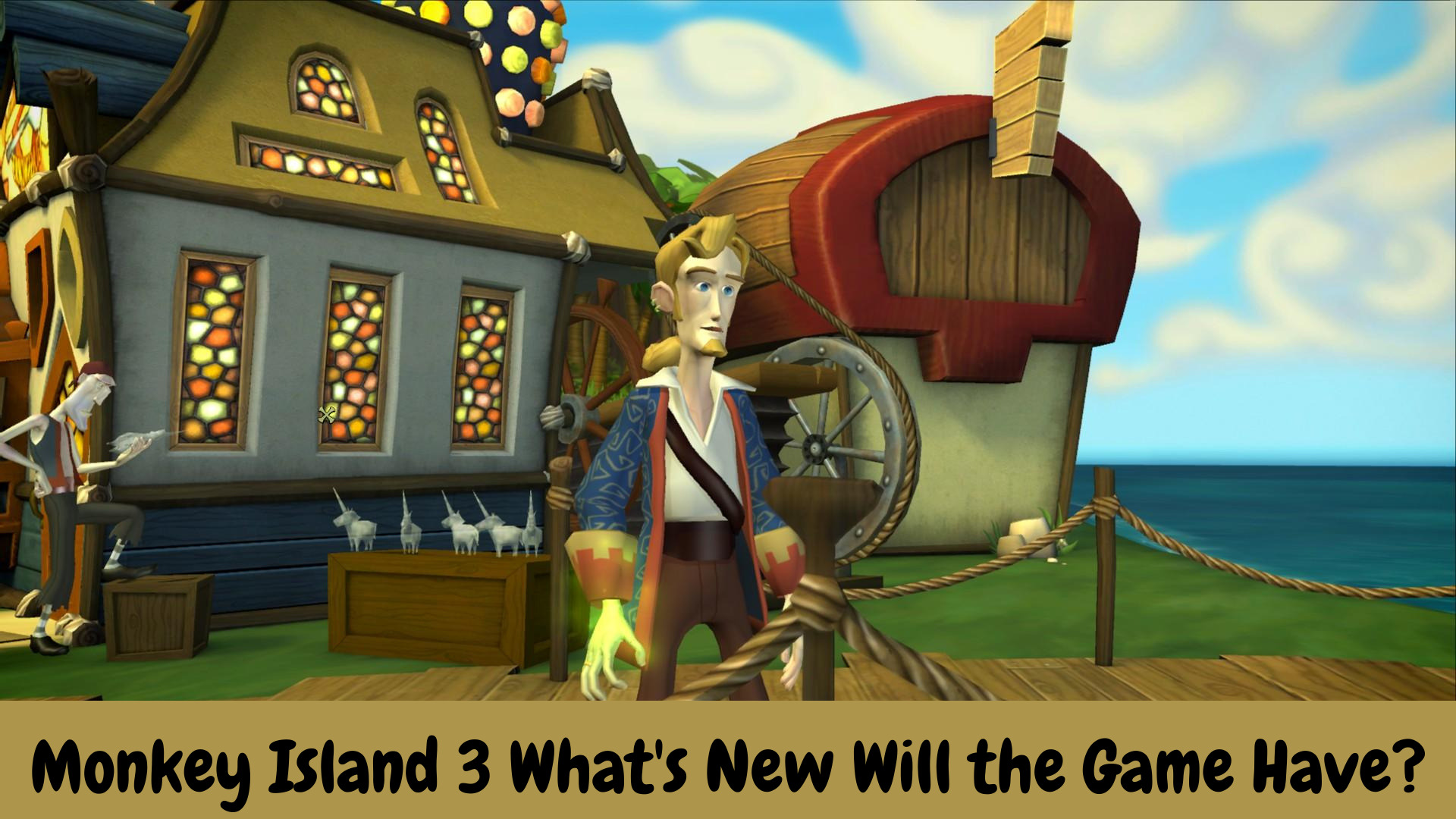 Disney, LucasFilm Games' parent company, has also made a significant shift with its approach to video game licensing since granting EA exclusive rights to Star Wars video games in 2013 and closing Disney Interactive Studios in 2016.
Disney and LucasFilm Games' new interest in their back catalog of classic franchises could even result in studios like Double Fine getting the chance to work on the once-canceled Full Throttle sequel or SkunkApe Games being able to remaster the 1993 LucasArts game Sam & Max: Hit the Road. Fans are waiting for new entries in LucasFilm Games' plethora of beloved franchises, like those of Disney and Marvel Games, because LucasFilm Games' approach to finding the right developers raises hopes.
The gaming community has eagerly awaited the return of one of gaming's most beloved and influential franchises for years. This is a reminder that every year, titles fans had only dreamed of in their wildest dreams are released, thus proving the myth of an impossible sequel. Moreover, this sets an exciting precedent for the future of classic titles and franchises owned by large companies like Disney, as even long-forgotten properties such as Monkey Island have the potential to make a big comeback. And best of all, it's the sequel that fans have been waiting for for almost 30 years.
Fans, how excited are you?
Monkey Island 3 Return to Monkey Island Sequel Release Date
Well, folks, we have got yet another exciting news for you. You don't have to wait long for the game's release, as it is going to release sometime in 2022.
Monkey Island 3 Trailer 
You're in major luck today, folks because we even have an upcoming game trailer at our hands. You can watch the official trailer revealed by DevDigital.
Check official trailer:
Editor's pick on what to play next:
God Of War Ragnarok Has a Release Date for PS4 and PS5 in 2022
Rainbow Six Mobile Announced by Ubisoft
Two Point Campus isn't Releasing until August 2022
Disney Mirrorverse Release Date Revealed – Latest News, Trailer and Plot
Rise of the Third Power: We Have Exciting Information About Release Date!