The official trailer for HBO's We Own This City is out! And it just confirms that the mini series is one thing you do not want to miss out on.
HBO's limited crime series is based on true events and shows the thin line between right and wrong that people in power usually forget. It shows Baltimore's special task force aka the Gun Trace Task Force which forgets all the rules they are supposed to abide by as they move closer and closer to corruption every day. These special officers hired by the police department do things their way, even if they are wrong. And the trailer depicts every bit of it. The almost 3-minute trailer of We Own This City shows one of the best works of David Simon as he gets back on the streets of Baltimore.
You can check this trailer below. And if you want to know more about the horrid events that once took place in the city of Baltimore, keep on reading!
We Own This City Release Date
The official release date for the limited series is out! We Own This City will be released on April 25, 2022, at 9 pm ET/PT on the cable network, HBO. If you do not have HBO, you watch it release in HBO Max the very same day.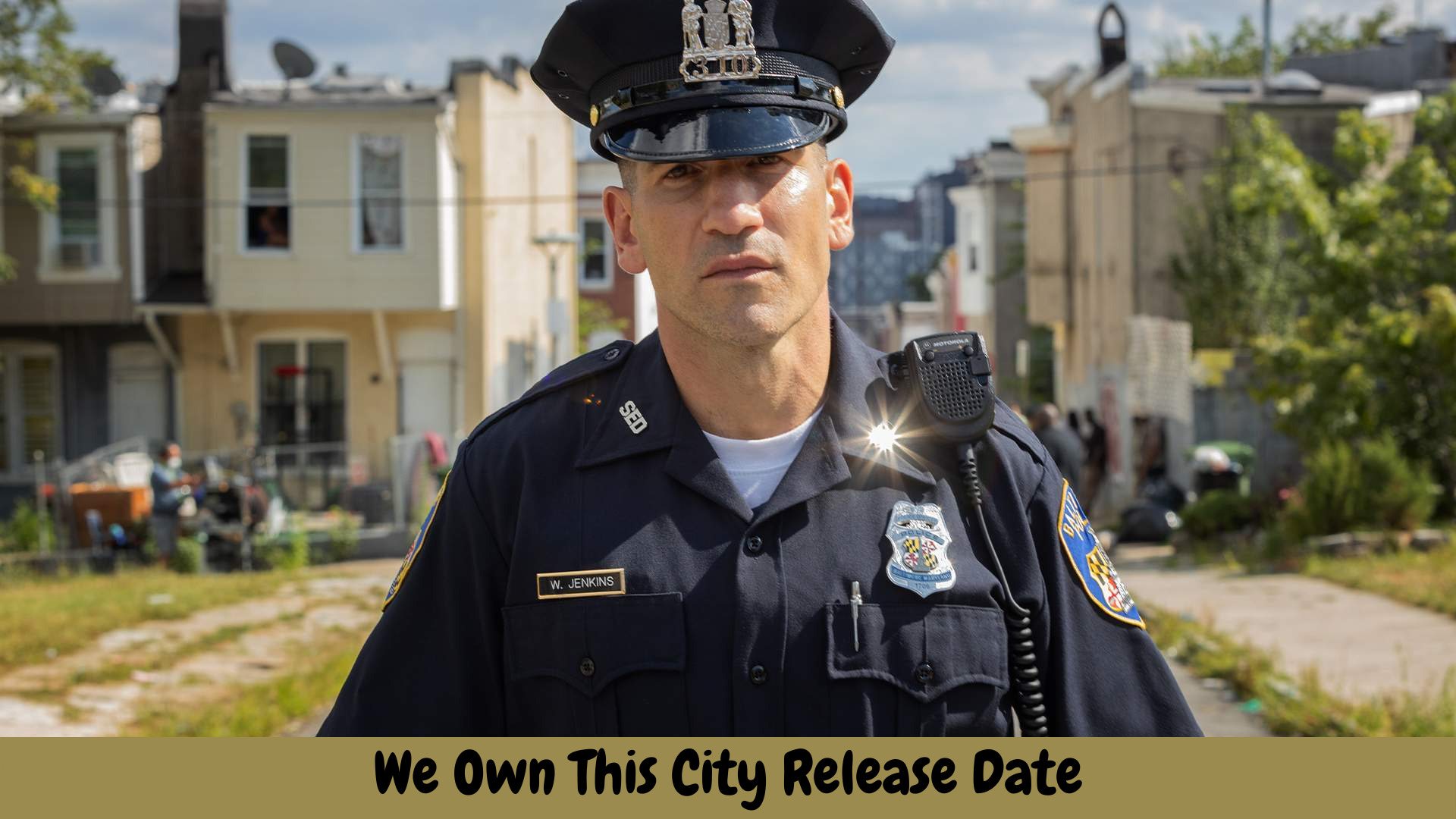 It will be a six-episode series and the rest of the five episodes will be released one by one every Monday after the first episode's official release. It is expected that the last episode will air on May 30, 2022.
In addition to this, if you have HBO, you can access HBO Max for free. But, in case you do not have HBO and want to watch the series on HBO Max, you can purchase the membership for it. Now, an HBO membership costs $9.99 per month with ads. The ad free version is a bit pricier and costs $14.99 per month.
However, if you live in the UK and want to watch the David Simon written series, you will have to wait a bit. This is because the series will be released later in June 2022 on Sky Atlantic and NOW for UK viewers. Moreover, only the month has been made official and a final date still has to be announced for the UK.
We Own This City Plot
The official synopsis for the HBO crime drama series, We Own This City, is as follows:
"Based on the book by Baltimore Sun reporter Justin Fenton, We Own This City chronicles the rise and fall of the Baltimore Police Department's Gun Trace Task Force and the corruption and moral collapse that befell an American city in which the policies of drug prohibition and mass arrest were championed at the expense of actual police work."
Moreover, it involves a group of nine officers who are hired especially by the Baltimore Police Department to catch violent criminals and get guns off the streets of Baltimore.
However, instead of staying true to their duty, these corrupt officers try to fill their pockets with loads of money for 3 years. They terrorize the people of the city. Also, they go on to conduct searches and robberies and leave no chance of getting money.
In fact, they were completely prepared to justify their wrong actions. They would carry fake guns to save their lives and jobs in case a situation got worse and they would end up shooting an innocent person. They would do this by planting the fake gun on the innocent person and pretend as if what they did was self defense. Furthermore, they would usually aim and attack those people who had a history of crime so that their words would not hold in court against the officers. And We Own This City shows all of this and more.
All of this is based on the truth. And this is why the limited series is going to be a hit. After all, it is directed by Reinaldo Marcus Green.
We Own This City Cast
The limited series will be featuring a stellar cast that will show the corruption of the Gun Trace Task Force in Baltimore. Be prepared to be vowed by their performances, at least that's what the trailer's suggested.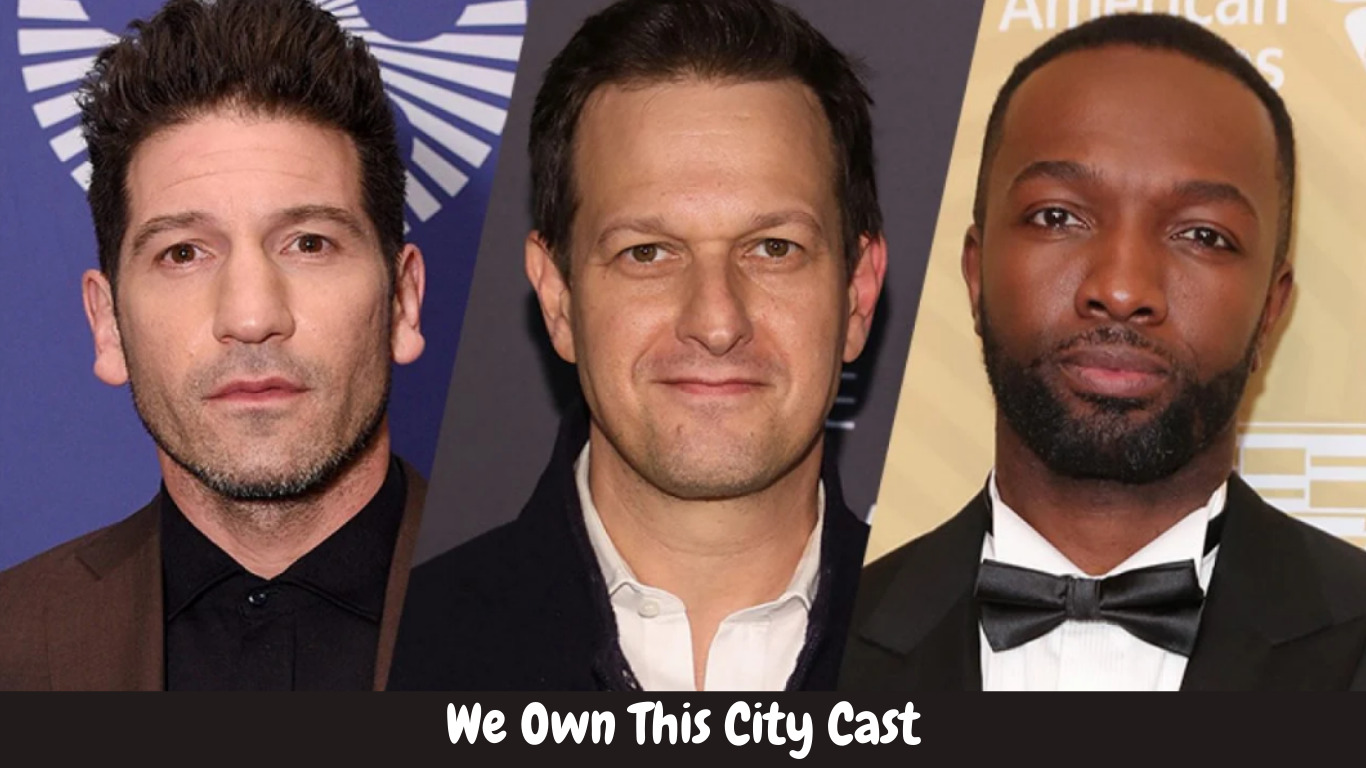 Here is everyone you can expect to see.
Jon Bernthal as Wayne Jenkins

Wunmi Mosaku as Nicole Steele

Jamie Hector as Sean M. Suiter

McKinley Belcher III as Momodu "G Money" Gondo

Darrell Britt-Gibson as Jemell Rayam

Josh Charles as Daniel Hersl

Dagmara Domińczyk as Erika Jensen

Rob Brown as Maurice Ward

Don Harvey as John Sieracki

David Corenswet as David McDougall

Larry Mitchell as Scott Kilpatrick

Ian Duff as Ahmed Jackson

Delaney Williams as Kevin Davis

Lucas Van Engen as Leo Wise
Teaser
Before the trailer was ever released, a teaser for HBO's new original series, We Own This City was shared. The teaser gives viewers a glimpse of what to expect in the show so that they may begin the count down to its release. It shows Wayne Jenkins leading the group of the Gun Trace Task Force into corruption. It also shows the FBI catching on to the corrupt police officers. Overall, it is a treat to watch as new plot twists unfold in the small teaser.
Now that the official release date for We Own This City has been announced and a trailer has been released, all fans can do is wait for the show to release.
Check out the official trailer below:
Editor's pick on what to watch next:
Makers Hinted KGF 3 in the post-credit scene of K.G.F 2
BMF Season 2 Cast, Plot, Trailer and Release Date
Mindhunter Season 3: Is the Third Season Confirmed? Read All About It Here!
Severance Season 2: What to expect?
All the Old Knives Release Date, Cast and Everything You Must Know