It's official: Demon Slayer Season 3 is coming out soon! Yes, you read that right, folks, Demon slayer season 3's first sneak peek is out now. In addition, Demon Slayer's first trailer for season 3 has been released, revealing a new story arc set in the Swordsmith Village.
Although no release date for the upcoming season 3 is out to date, we are hoping to get it soon. The most notable ones coming back are Love Hashira Mitsuri Kanroji, Mist Hashira Muichrio Tokito, and Demon Slayer Genya Shinazugawa. Aside from that, the viewers will also get to meet two of the upper-rank demons, Gyokko. They belong to Upper Rank 5, and Hantengu, who belongs to Upper Rank 4.
Demon Slayer Season 3 What do we know so far?
So, folks, according to the initial announcement promotional materials and this latest trailer. Fans will get to see two of the Hashira in action, the Love Hashira and the Mist Hashira. So this means, we'll be seeing Mitsuri Kanroji and Muichiro Tokito putting their skills to the test, just as Kyojuro Rengoku and Tengen Uzui did before.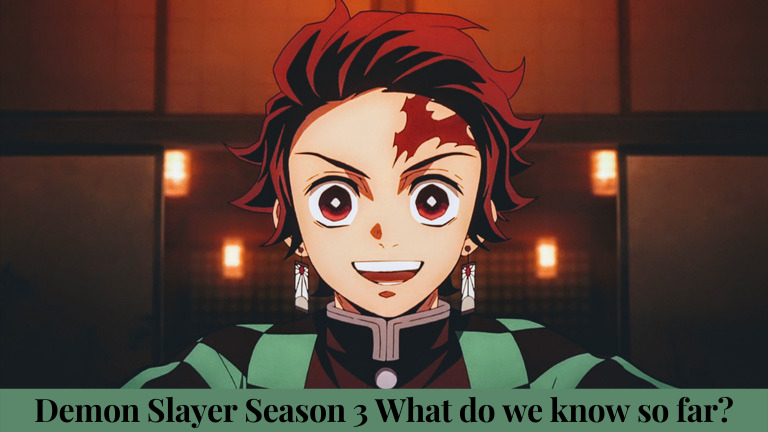 And the best news is that Haruo Sotozaki will return to direct the third season, and Akira Matsushima will design the characters, so there will be a lot to look forward to.
Demon Slayer Season 3 Swordsmith Village Arc Trailer
The Swordsmith Village arc begins with Tanjiro and his constantly evolving demon sister Nezuko traveling to the Swordsmith Village to repair Tanjiro's damaged sword with the aid of Agatsuma Zenitsu and Hashibira Inosuke. In this next arc, the trailer gives a summary of everything that has come before. Studio Ufotable rendered the first seasons in scrolls in keeping with its style. Moreover, towards the end of the Entertainment District Arc, a new scroll appears and unfolds. Blueish-green and pink outline this scroll, two colors representing the two Hashira that will be the focus of this arc: Mitsuri Kanroji as the Love Hashira and Muichiro Tokito as the Mist Hashira. There is nothing new within the trailer that one couldn't gather from the teaser released in February. Despite this, there are several new animated shots to look forward to.
If you still haven't seen the trailer, you can watch it below. The trailer was first revealed by Aniplex US on April 16th.
Demon Slayer Season 3 Release Date
Unfortunately, fans, you have to wait a bit longer because there is no news regarding the release date for demon slayer season 3. However, as per insights, we expect a release date somewhere in early 2023.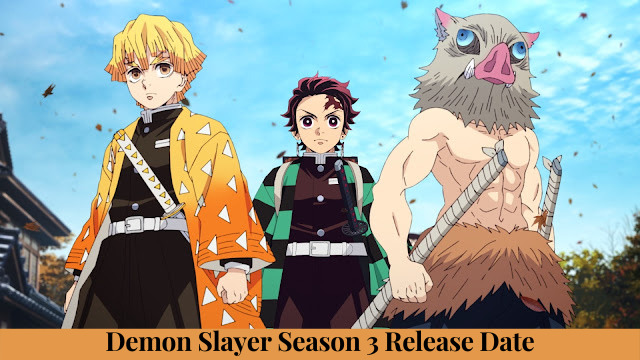 So, folk, this is all we have about the Season 3 in store for you right now. We'll surely let you know! If we get something new we'll surely let you know!
Editor's pick on what to watch next:
High School DXD Season 5 Release Date Confirmed or not?
Dr. Stone Season 3 Cast, Plot, Trailer and Release Date
Speculated Release Date Of One Punch Man Season 3
Harley Quinn Season 3 Release Date Confirmed by the Producer
Tower of God Season 2 Anime Release Date: Is it Renewed or Canceled?