Here's everything you need to know about Monster Hunter Sunbreak!
Capcom is finally releasing crucial details regarding Monster Hunter Rise: Sunbreak which will launch very soon. Recently we have received two new characters through the official Twitter account for the game. And we have mentioned the details of both of these characters (and the existing ones as well) down below! 
Monster Hunter Sunbreak Characters
Capcom has finally revealed the next two characters from Monster Hunter Rise: SunBreak! As the game is almost about to be launched we have been receiving a lot of its updates regarding the DLCs and the character designs. These characters were teased in the latest trailer of Monster Hunter Rise. 
The first character is Lady Lucica. Her description according to a tweet is that she masters in the art of long range artillery. And on the other hand we have our second character Sir Jay who has a thing for melee weapons. The advantage of choosing this character is that the player will be able to play the game in two modes; one of which is combat. So, as a player you'll have options!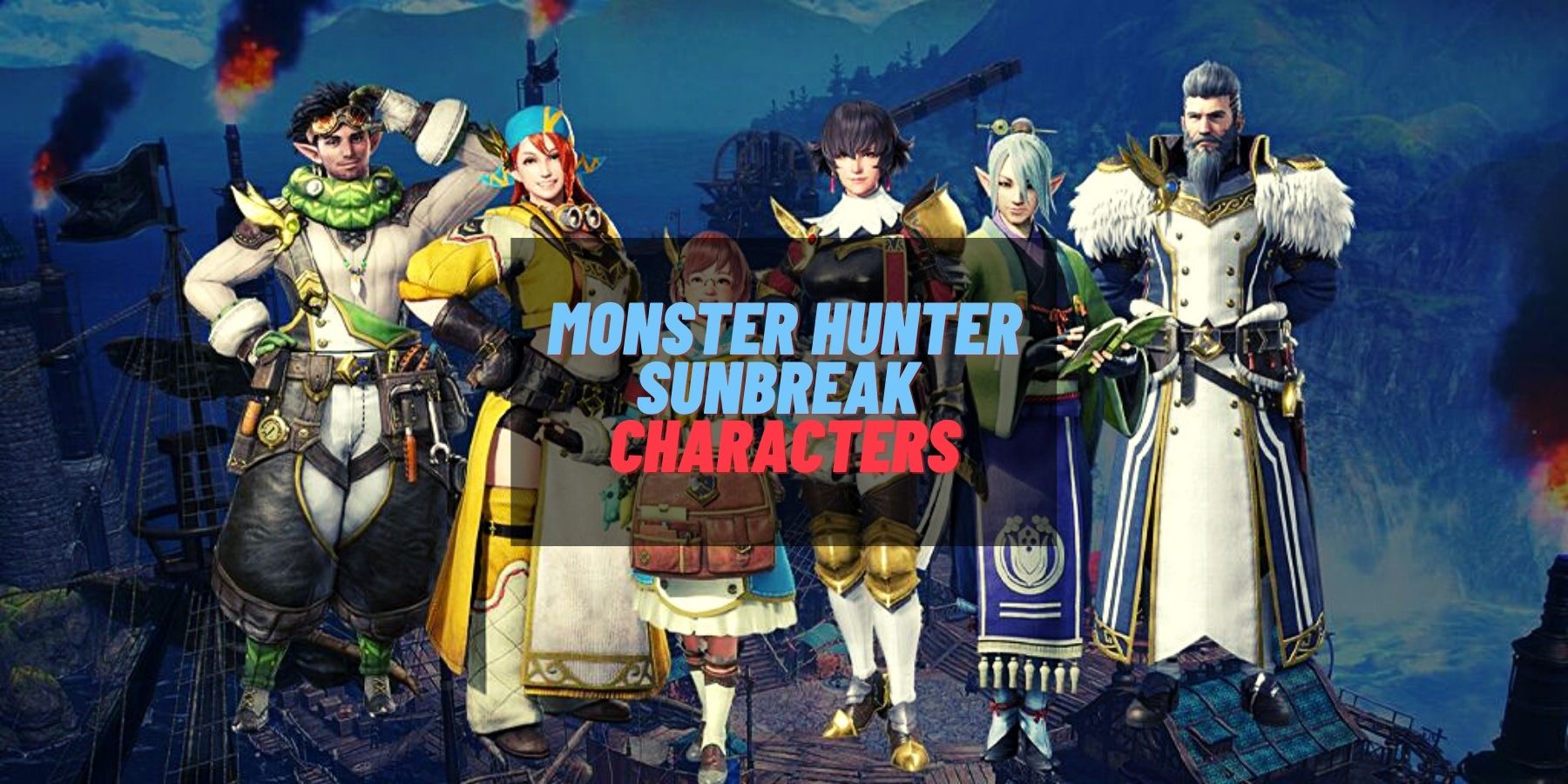 In case you don't know about the old characters which were previously revealed then we got you covered!
For now we have the following on board:
Akrosom

Izuchi

Tetranadon (the union of turtle and hippo)

Magnamail
For the villains part we have Tobi Kadachi, Arzuros and in the trailer we also got to see a weird lava spider. It still remains a mystery what that spider is meant to do. Hopefully in the near future we'll uncover details about it. 
Palicos will also return to give you a ride whenever your character gets tired. Well that's a relief! And Wirebug will be your best buddy because it will let you dodge attacks in innumerable ways. 
Release Date
The global expansion of Monster Hunter Rise will be released on 30th June 2022. This news came via Capcom! It will be exclusive for Nintendo Switch and PC players only. The Deluxe and Collector's Editions are now out.
Monster Hunter Sunbreak Gameplay
Well the game is the 6th installment in the franchise of Monster Hunter and Capcom has developed it for Nintendo. It will add a lot of new characters and other features to the World. As a Hunter you'll have to slay whatever comes in your way. Or simply you'll get to capture the monsters and you'll be able to do this by a modified version of new controls.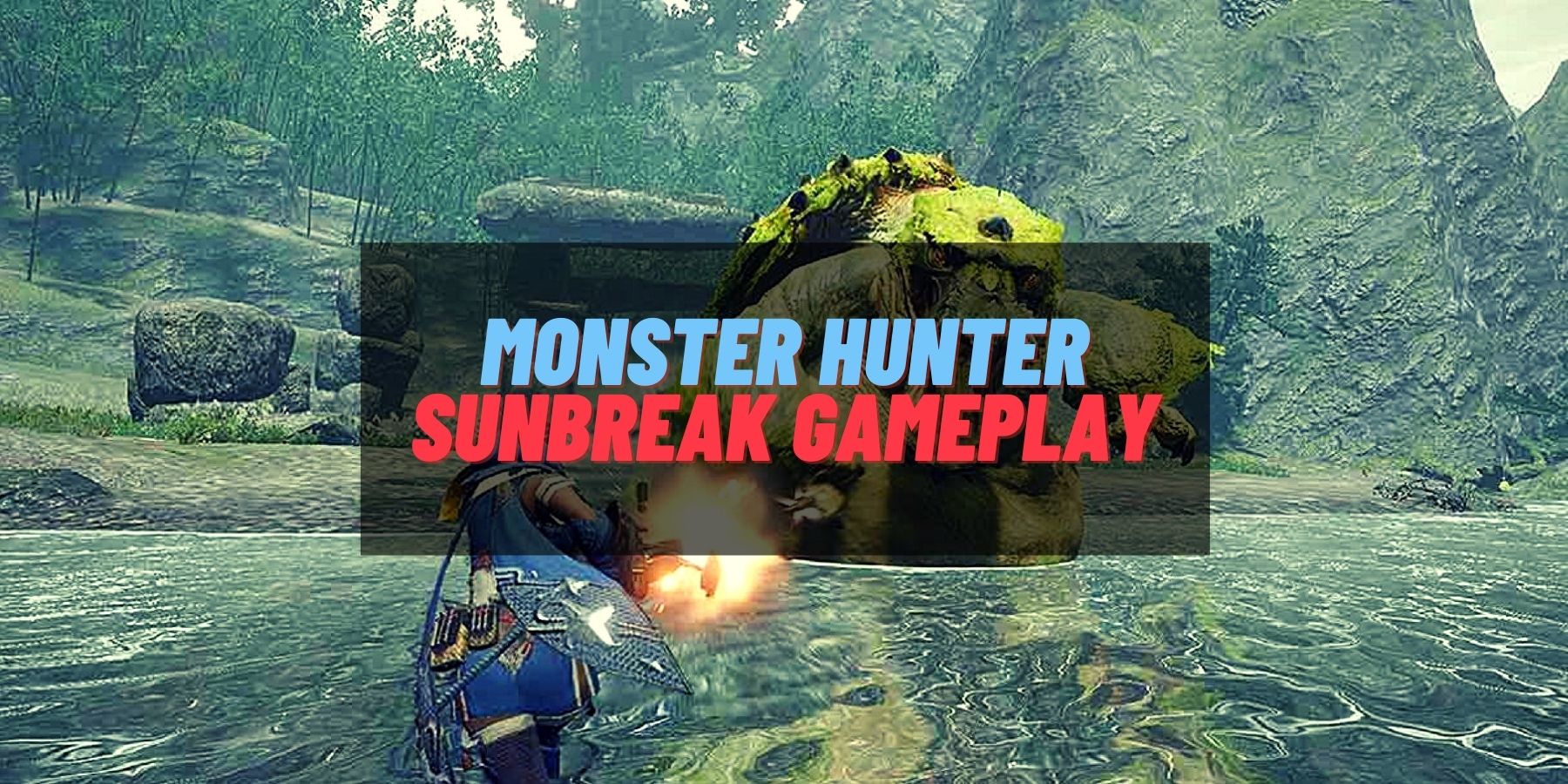 However in the upcoming game you'll experience better maps. Wirebug will be of great help because not only will it assist you in swinging from locations but it will also offer assistance regarding guns and other aspects. Palamutes will be the new dog-like characters. While mounting on  them you'll also be able to launch attacks. It has single player mode and multiplayer as well. And other than this you can enjoy the game both online and locally. 
Trailer 
The official trailer for Monster Hunter Rise is now out on YouTube! So, make sure that you stream it. The entire footage is intense from the beginning till the end and the quality of graphics will blow your mind. It is indeed a very good approach to the franchise. 
You'll get to see a lot of Japanese traditions in the trailer. The shrines and buildings are all inspired from Japan and visually the game seems perfect. It has also teased the brand new characters and the storyline of the upcoming game. The most exciting addition to the game is that the characters will now be able to talk. How cool is that! Well if we analyze the footage then this means that we might be getting turf wars back. 
So, this is all that we know regarding Monster Hunter Rise: Sunbreak! For more updates, regarding the game, which will be out soon stay tuned. 
Check official trailer:
Editor's pick what to play next:
Call of Duty Season 3 has a Confirmed Release Date and New Trailer
Monkey Island 3: Ron Gilbert is making a new Monkey Island game
God Of War Ragnarok Has a Release Date for PS4 and PS5 in 2022
Rainbow Six Mobile Announced by Ubisoft