With a rating of 92 on Rotten Tomatoes, Imposters season 3 is the need of the hour for fans. After all, the show's humour, spectacular cast and amazing storyline has won the hearts of many viewers.
Created by Paul Adelstein and Adam Brooks, the first season of the comedy drama aired on Bravo Cable network from February 7, 2017 to April 11, 2017. Then the very next year, on 5th April 2018 the second season began airing until June 7, 2018.
Since then, fans have been on the lookout for the next season. Luckily for them, we have all the details revolving around the series about Imposter Maddie. So continue reading to find out the renewal status of the third season, its cast and much more.
Imposters Season 3 Release Date
Unfortunately after the second season ended, Bravo cancelled the series for a third season. At that time, the decision was quite understandable as the show was not as popular as it is today.
But now, when Imposters is becoming more and more popular and people all across the world are streaming it on Netflix, it seems like a third season is inevitable. After all, many times a network has canceled a show and then the streaming platform has picked it up and renewed it for several seasons to come.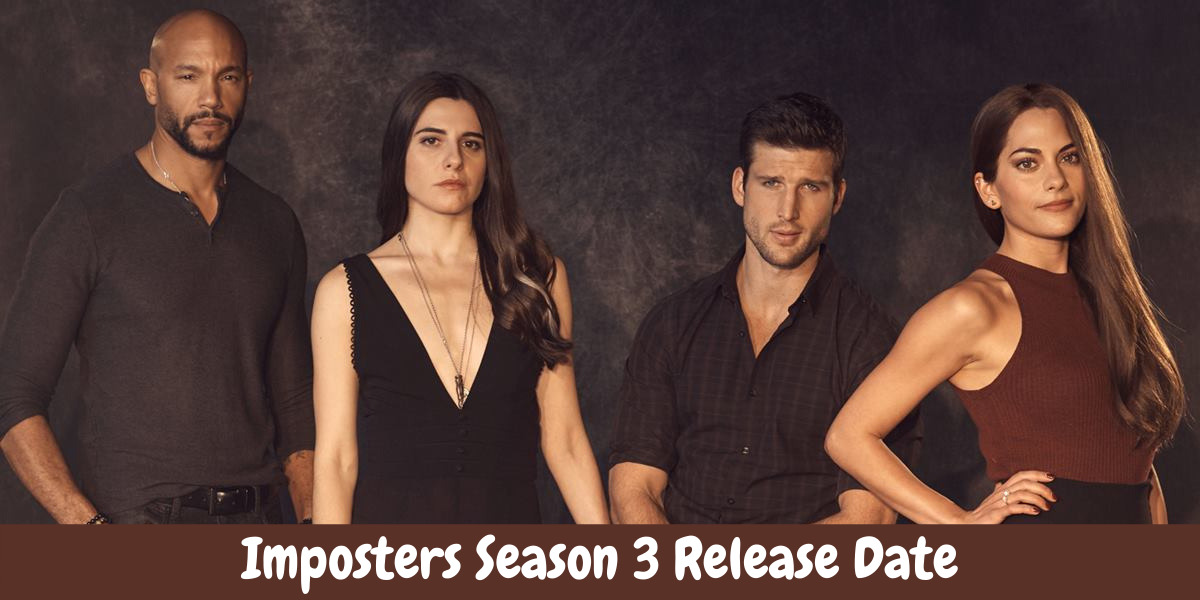 However, this still hasn't happened for Imposters season 3. And it looks like fans will have to sign lots of petitions and make lots of trends regarding the comedy series Imposters so that the team at Netflix or any other network notices the need of the viewers and officially renews it.
Once the series does get renewed, it will take around a year for production to complete. Hence, Imposters season 3 premiere date will be a year after the show's renewal. 
Although remember that the tv series hasn't been renewed yet. But whenever it does get renewed or any news is shared regarding its release on Netflix, we will share it with you here.
Imposters Season 3 Trailer
There is no official teaser or trailer for the new season. Furthermore there probably won't be one for a long time as the dark comedy series has been canceled. Only after the fate of the show is changed and the producers decide to renew it, a trailer for the third season will be shared.
For now, you can re-watch the Bravo's Imposters previous two seasons. As it will be a long time until Imposters season 3 premieres.
Plot
Imposters revolves around Inbar Lavi as Maddie, a young woman who cons all genders by making them fall for her. She then robs away all their treasures leaving them penniless and heartbroken. The previous two seasons showed lots of plot twists unveil. It also gave glimpses of Maddie's childhood to explain what turned her into the heartless con woman she is today. In addition to this, the second season ended on a suspenseful note leaving fans wondering about which new event will unfold in Maddie's life.
The third season also has a lot of potential in terms of an interesting plot. This is because many more stories regarding Maddie and the people around her still have to be told.
We still don't have an official synopsis. Also, the tv series writers Paul Adelstein, Dean Imperial, Andy Parker, Emily Cook, Elisa Lomnitz Climent, Kathy Greenberg, Neena Beber, Jeremy Boxen,  and Sheila R. Lawrence have shared no details about the upcoming seasons. However as soon as we find out any news about the plot of Imposters season 3, we will share it here.
Imposters Season 3 Cast Members
If Imposters Season 3 does happen, the cast from the previous two seasons is expected to return. After all, what will the third season be without its lead Inbar Lavi playing the role of Maddie Janson. Besides her, there are a few other cast members that are expected to return.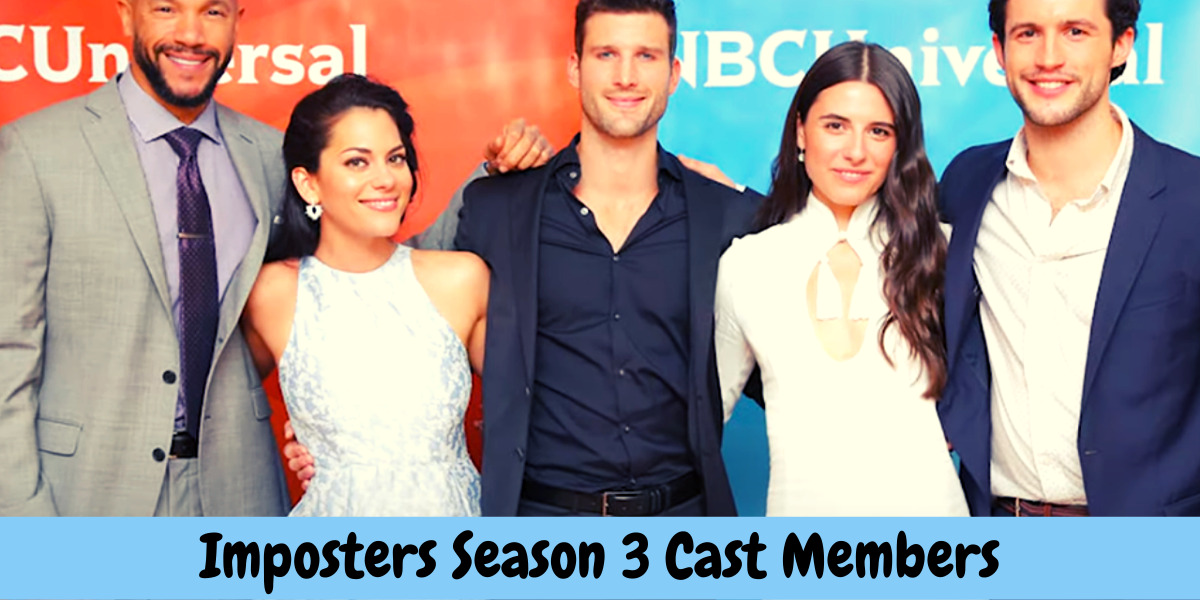 Here is a list of all the cast members that viewers can expect to see in the comedy drama series once it is renewed for a season 3.
Mikey Madison as young Maddie

Brian Benben as Max

Rob Heaps as Ezra Bloom

Parker Young as Richard Evans

Marianne Rendón as Julia "Jules" Langmore

Rachel Skarsten as Poppy Langmore

Stephen Bishop as Patrick Campbell

Ray Proscia as Jeffrey Hull

Katherine LaNasa as Sally

Uma Thurman as Lenny Cohen

Paul Adelstein as Shelly Cohen

Denise Dowse as Auntie Colleen

Adam Korson as Josh Bloom

Mary Kay Place as Marsha Bloom

Mark Harelik as Arthur Bloom

Aaron Douglas as Gary Heller

Laura Archbold as Sophia/Rosa

Anne-Marie Johnson as Gail

Jaime Ray Newman as Linda

Griffin Dunne as Herman

Mauricio de Montellano as Federale
In addition to this, a couple new cast members will also join the series. We will share their names once we get an update about them which is only possible after Imposters season 3 release date is confirmed.
How many episodes will Imposters Season 3 have?
Distributed by NBCUniversal Television Distribution, just like the previous seasons, the third season will also have ten episodes. Each episode is 40 to 45 minutes long.
Moreover, the names of the episodes for the upcoming season still have to be shared. But obviously, this announcement can only be made once Imposters season 3  is officially confirmed.
Where can I watch Imposters?
Originally released on Bravo cable network, Imposters is now available on Netflix as well. In fact, both the previous seasons are able for binge watch on the streaming platform. And fans of Inbar Lavi can easily access it there. Additionally, whenever Imposters season 3 release date will be announced, it will be available on Netflix, even though it isn't a Netflix original series.
This is everything we know about the US comedy series. If there will be any new updates, we will let you know!
Editor's pick on what to watch next:
Maze Runner 4 Release Date, Cast, and More
Bling Empire Season 2 Sets Premiere Date on Netflix
365 Days 2 Release Date, Cast, Plotline, Trailer
Rebel Ridge Predicted Cast, Plotline, Trailer, and Release Date