The action RPG franchise's latest addition, Xenoblade Chronicles 3, was supposed to release in September 2022. At least that's what Nintendo announced back in February 2022 at the Nintendo Direct. However, there has been a change of plans!
We are delighted to inform you that Nintendo has now changed the release date for Xenoblade Chronicles 3 to July 29, 2022. This is because the epic RPG development is way ahead of what was planned. And now that production is almost complete, the team at Nintendo feels that there is no need to make fans wait more than the time required. Thus, gamers are ready to play the third game in the Xenoblade Chronicles series very soon.
Now, we are sure you would want to be prepared for the game before it releases. So, here are all the details regarding the third game.
Xenoblade Chronicles 3 Trailer
Until now, two trailers have been revealed. The first trailer was released back in February giving players a glimpse of the threequel. This trailer didn't give many details of the RPG gameplay but definitely gave lots of details about the storyline. It showed the characters as well as the feuds they have. However, these details are just enough to make players want to play the game.
Check out the first trailer below:
In the recent Xenoblade Chronicles 3 trailer, viewers can have a better look at the gameplay. Although, more details of the storyline have been shared. The trailer gives a look at some of the combat players will get to experience in the game. Moreover, in the Nintendo and Monolith Soft released trailer, you can see that the parties will be larger this time. In fact, in a scene, there were 7 party members together making the game seem even more interesting. Also, a couple of new features such as the ability of party members to unite and turn into a giant form called Ouroboros have been shared. Although, we must say that it's the end of the trailer that actually wins hearts as it shows the game's new release date which is sooner than expected.
Check out the recent trailer below:
Xenoblade Chronicles 3 Storyline
The new Xenoblade Chronicles 3 release date has recently been announced. This is why we do not have many details regarding its story. However, we are sure the little details that have been shared up till now regarding the third game are enough to make players excited.
It has been confirmed by Nintendo that the third game will form a world that will blend the futures depicted in the previous two entries. In addition to this, Aionios will be divided into two factions called Keves and Agnus. Both these factions will have different responsibilities.
Keves will handle the mechanical technology while Agnus will handle the magical tech. Overall, we are sure Nintendo is planning to release a top notch game that players won't be able to resist playing in the form of Xenoblade Chronicles 3.
Gameplay
The executive director Tetsuya Takahashi from the original game will be back once again for Xenoblade Chronicles 3 making the game even more better than the first two Nintendo switch games.
This time the battle system will be even more challenging and will take players on an epic adventure. in fact, in combat, players can battle with up to seven characters at once. Moreover, just like in the previous Nintendo Switch Xenoblade games, players will have to come face to face with an enemy in the field in order to have a fight with them.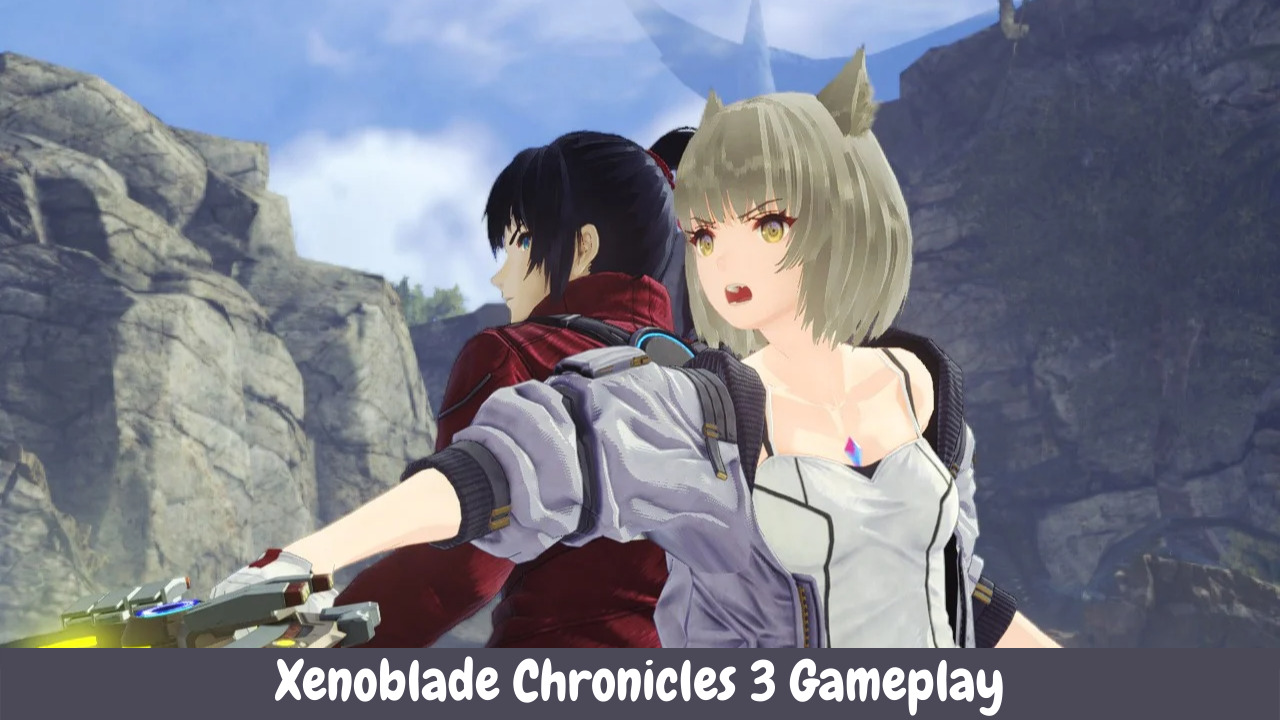 There are several characters belonging to different classes to choose from for gamers. Each one of these characters comes with its own class and has its own role on the battlefield. Moreover, the characters have their own strengths and weakness allowing them to have diverse strategies for each moment. Hence, a player must be wise and choose the character according to their need so that they can win.
There will be two protagonists, Noah and Mio. Players can become either of these two protagonists. They can also control Noah's party of six to have fun in the game and win battles.
There's a lot more players can expect from the trilogy game's final part. As soon as we find out more news about Xenoblade Chronicles 3 gameplay, we will let you know.
Xenoblade Chronicles 3 Characters
Xenoblade artist Masatsugu Saito has once again joined forces with the developers for probably the final part of the Xenoblade games on Nintendo Switch.
The action RPG Xenoblade Chronicles 3 will feature two main protagonists. The first protagonist is Noah and the other protagonist is Mio. Both Noah and Mio are an off seers and play the flute for those who have lost and fallen on the battlefield. Furthermore, Noah specializes in close-range attacks and has mastered the art of swordfighting. Mio, on the other hand, is a Zephyr who has the ability of drawing enemy attention as well as evading their strikes at the same time.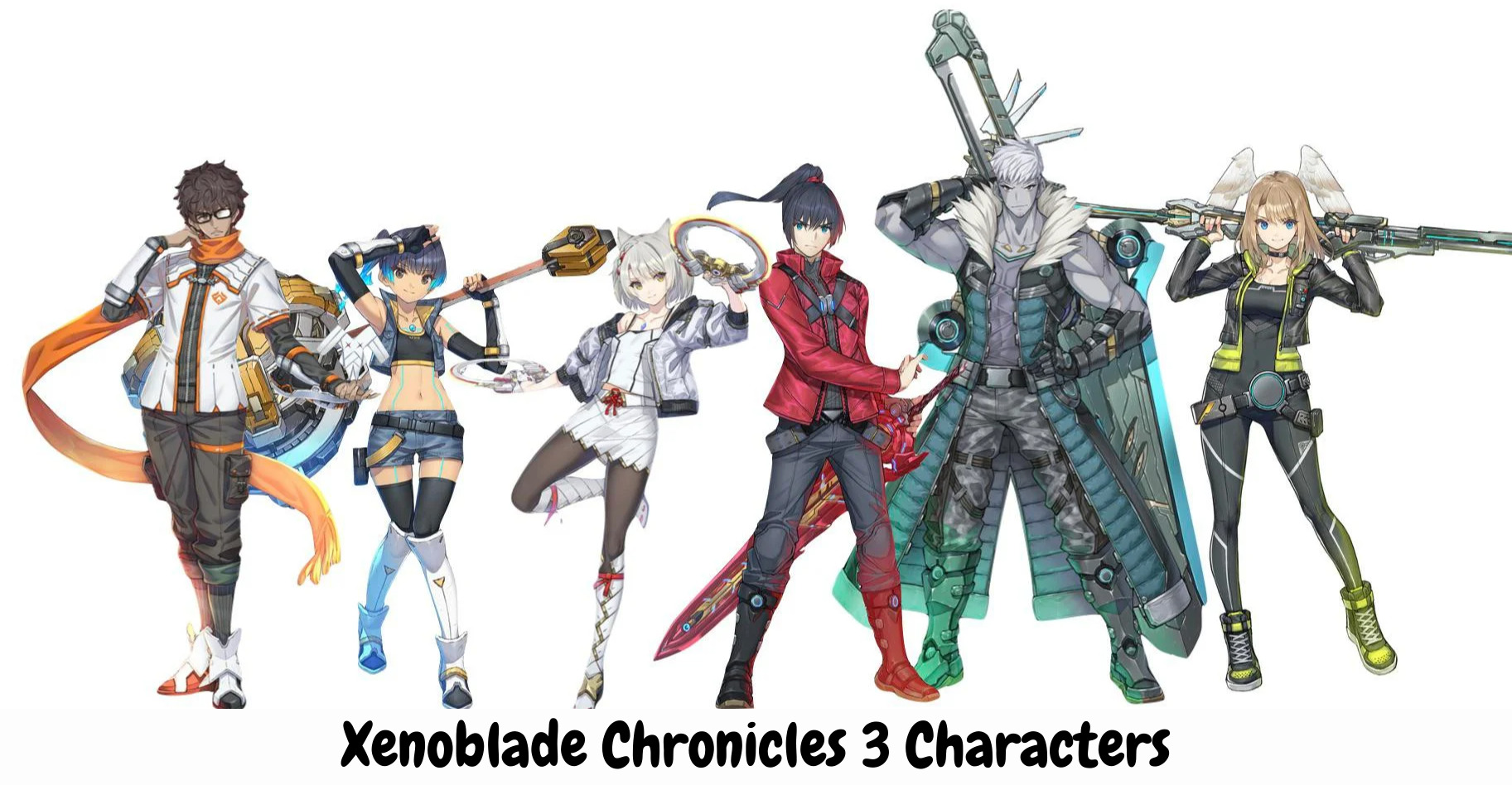 In addition to these both, there are also other characters that will help you make your very own customized party. There is Lanz who is not only Noah's childhood friend but also a Keves soldier. Also, he has a giant sword which he uses with perfection on the battlefield. Eunie will also be joining the game as a friend of Noah and Lanz. On the battlefield, she plays the role of a healer. She is one of the strong ones as she has a rough personality and a sharp tongue to go with it.
Taion will be Mio's friend and ally that can help his comrades on the battlefield thanks to his special abilities. He uses his mind and insights to get the best results. There will also be a character named Sena who will be an Agnus soldier and an ally of Mio and Taion. Although she looks petite, she is very strong and powerful. Also, she can wield a hammer and cause plenty of damage on the battlefield.
There will be more additional characters hailing in the game. So, don't forget to purchase the game and enjoy it when it releases in July 2022.
Xenoblade Chronicles 3 Preorder
A Xenoblade Chronicles 3 special edition will very soon be available for pre order at the My Nintendo Store. It will include a 250-page hardcover art book and also a steel case. Additionally, there will also be a special package artwork made by none other than Xenoblade artist Masatsugu Saito. But we still don't know the exact date on which players can purchase this special edition. However, as soon as we get an update on this, we will let you know.
Where can I Play Xenoblade Chronicles 3?
Once the RPG release date is here, you can play it exclusively on Nintendo Switch.
Until Xenoblade Chronicles 3 releases, players can play the previous Xenoblade chronicles games of the series on Nintendo Switch. But, Nintendo has confirmed that it isn't mandatory for a player to play the first two games in order to enjoy the third one.
Editor's pick on what to play next:
Monster Hunter Rise: Sunbreak Trailer Revealed New Characters
Poppy Playtime Chapter 2 Release Date Leaked
Call of Duty Season 3 has a Confirmed Release Date and New Trailer
Monkey Island 3: Ron Gilbert is making a new Monkey Island game