Sanditon season 3 is coming to your screens sooner than you expected it to! Find out more about it below. 
Sanditon season 3 Release Date
Sanditon Season 2 released quite recently on 20th March 2022. So, obviously we don't have a release date for Sanditon Season 3 so far. However we do have some good news for you. Which is that some time ago the creators themselves announced the renewal of the series for a third season. So, this means that the show isn't canceled and it will be returning for one more season! But a premiere date is yet to be announced.
The second season did very well in terms of ratings and viewership so this decision was inevitable. And don't worry it won't take as long as the second season's production took. Hopefully the wait this time will be shorter. An official tweet confirmed that the third season will definitely return however the tweet also mentioned the departure of a core cast member. Any guesses? Well, continue reading to find out!
Expect Sandition Season 3 to release somewhere in 2023. Considering that the third season goes under production in late 2022. But as these are just our speculations it is better to wait for official announcements.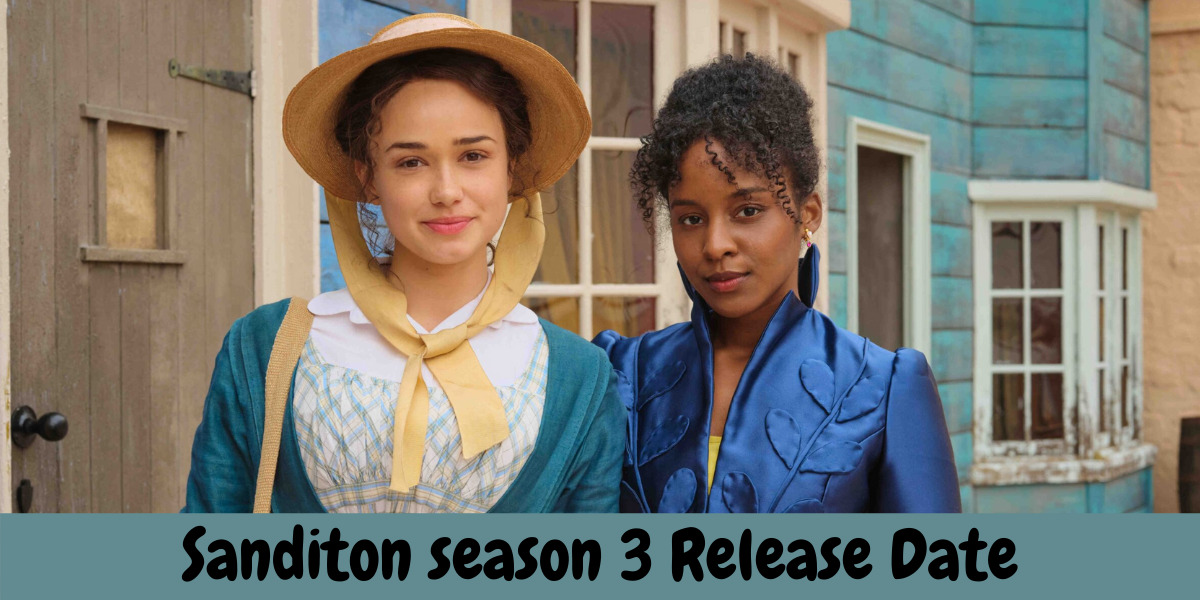 Sanditon season 3 Cast
MasterPiece PBS made an official tweet in which they announced that Sandition will return for a second and third season as well. However it also made it clear that Sidney Parker will not return to the franchise. But Charlotte's romantic journey will still be continued in the upcoming seasons without any compromises. So, we can expect an awfully interesting storyline even without Sidney Parker!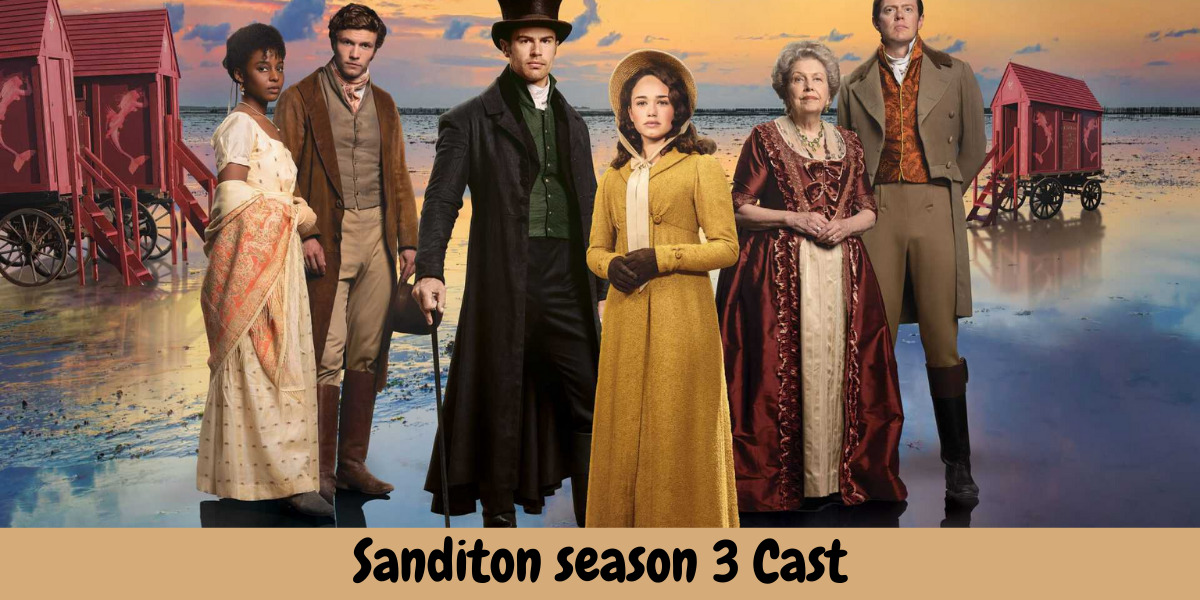 Other than him, the majority of the core cast is expected to return. Obviously Charlotte Heywood (Rose Williams) and Georgiana Lambe (Crystal Clarke) will be there in the upcoming season. But who else other than them? Expect the following to get featured in the threequel of Sanditon:
Ben Lloyd-Hughes (Alexander Colbourne)

Charlotte Spencer (Esther Babington)

Jack Fox (Edward Denham)

Anne Reid (Lady Denham)

Kris Marshall (Tom)

Turlough Convery (Arthur)

Kate Ashfield (Mary)

Sandy McDade (Miss Hankins)

Cai Brigden (Ralph)

Eloise Webb (Augusta)

Flora Mitchell (Leonora)
These above-mentioned characters are not there in the official cast lineup because we are yet to receive these details. However, according to the story of the sequel it seems safe to assume that the story will revolve around them. There are also other characters which we are not sure whether they will return or not. For example Clara's character arc was pretty much wrapped up by the end of the second season. And unfortunately the same can be said about Charles Lockhart, Captain Fraser, and Alison. But still our fingers are crossed!
And who knows there might be some new additions to the story too! It will be a delight to find out how the writers will incorporate this into the story. The characters haven't disappointed us in the past two seasons and hopefully this will be the case this time too!
Plot
The second season wrapped up on 24th April 2022. And the way the story developed in it was marvelous indeed. As we saw in the second season, Sidney's death played an important part in Charlotte's life. She returns to Sanditon with Alison and becomes a governess.
In the start we see how much she was determined not to court someone but her mind changes when she meets Lennox who happened to be a colonel. And a lot more happened with other characters too. So, in case you still haven't streamed the second season, consider this as a sign to watch it right now!
In the finale a lot of drama went down. To put it simply, the real faces of everyone emerged and there were a lot of heartbreaks involved. Charlotte realizes that Colonel had previously wronged Alexander due to which she turns away from him and announces her engagement to Ralph. After this announcement Alexander also leaves the town. The third season will focus on the consequences of all these decisions. Was this an impulsive engagement? If so, things are about to get a lot spicier. Edward will yet again try to plot and conspire to somehow own his aunt's wealth. And who knows maybe this time he might even succeed!
Sanditon season 3 Trailer 
There is no official trailer for Sanditon Season 3 yet. And who knows how long we'll have to wait to get one. But rest assured we'll keep this site updated in case of any new announcements. So, stay tuned!
Editor's pick on what to watch next:
The Reckoning: Is Release Date Confirmed by BBC?
Senior Year Starring Rebel Wilson Release Date, Cast and Trailer
Bright 2 Canceled by Netflix After Will Smith Oscar Incident
Imposters Season 3 – Release Date, Cast and Trailer of the Next Sequel