After the shocking cliffhanger of 365 Days This Day, fans are impatiently waiting to get their hands on 365 Days 3 2022. They want to know what the third and final movie of the franchise holds for them and how Massimo will make Laura fall for him once again after Massimo's rival finds a way to get to Laura's heart.
Based on a trilogy of the same name by author Blanka lipińska, 365 Days revolves around Massimo's story as he falls for Laura. Being a mafia boss, Massimo has always gotten what he wants. So, he sets out to kidnap Laura for a year i.e. 365 days to make her fall for him. And that does happen in the first movie. But, things are not all that simple and Massimo's unscrupulous enemies find a way to get to the couple. The second and third movies show how the couple fights back from all the odds and finds their way back to each other no matter what.
Directed by Barbara Białowąs and Tomasz Mandes, 365 Days 3 is going to make heads turn for sure. The movie will have lots of drama happening and if you just can't wait to watch it, then keep on reading. Because we have all the intel on the third and final movie showcasing Laura and Massimo's story.
Is 365 Days 3 2022 Coming to Netflix?
After the commercial success of 365 Days, Netflix renewed the movie series for both parts 2 and 3 in May 2021. After all, how could Netflix not acknowledge the popularity of the franchise? And so, the streaming giant brought together all the main cast as well as the creative team behind it to make the second movie and the final movie as Netflix Originals.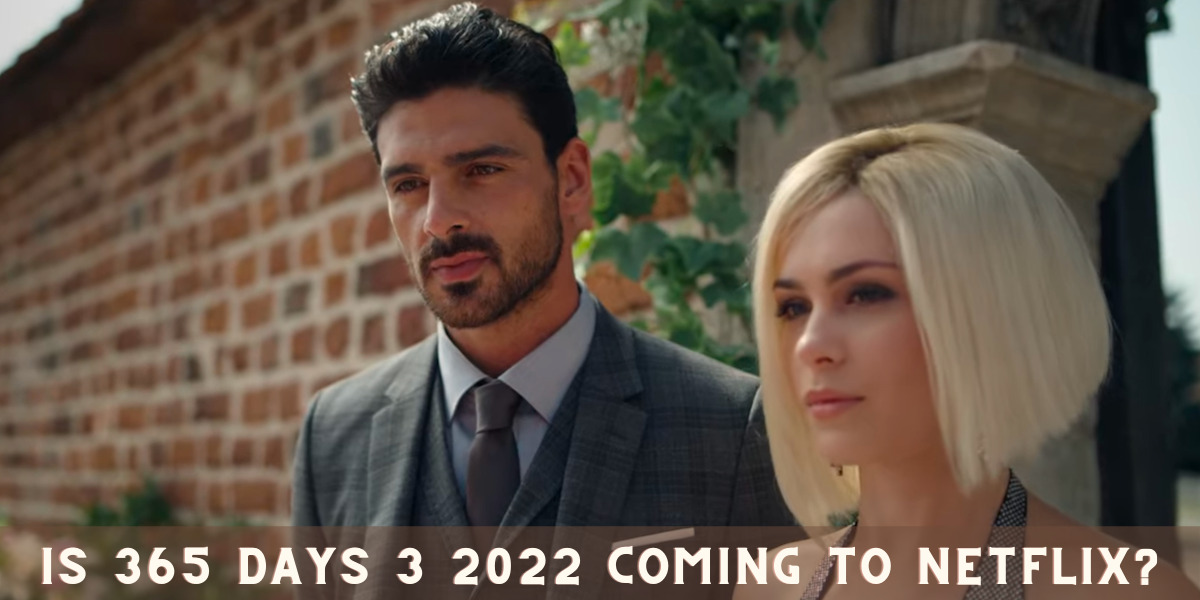 365 Days 3 Release Date
Although the threequel was renewed way back along with the sequel, its exact release date still remains a mystery. The first movie premiered in February 2020 and the second film premiered much later in April 2022. The two year wait was daunting for fans.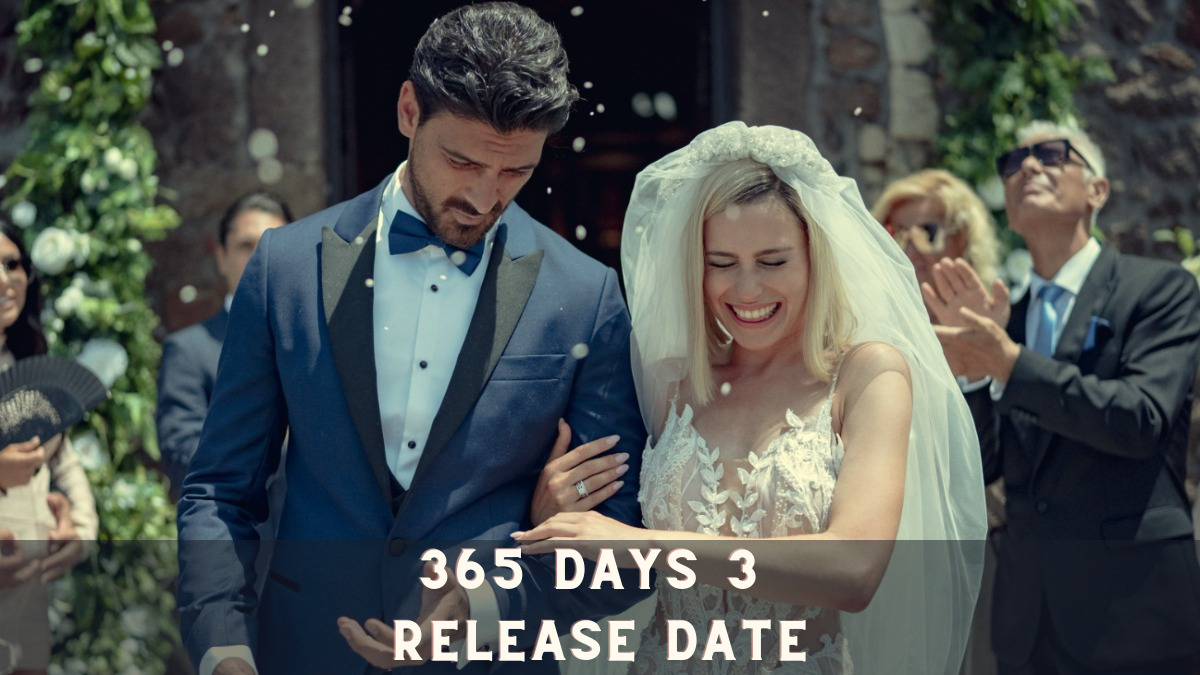 However, we do have some good news. The filming for 365 Days 3 2022 has been completed. In fact, the filming took place back to back, meaning that the second and third movies were shot one after the other. This ultimately means a much closer release date, probably by the end of 2022. So, say goodbye to the 2 year wait when it comes to 365 Days 3. Moreover, we will update the official release date once we find out about it.
365 Days 3 2022 Cast Members
If you're wondering who will be coming back for the third movie, well we have some names. Anna-Maria Sieklucka will be reprising her role as Laura again. After all, there is pretty much no concept of 365 days without her. Michele Morrone will take on his role as Don Massimo Torricelli.
Laura's new love interest i.e. Simone Susinna as Nacho will be returning once again to spice up things. However, we are sure by the end of the third movie Massimo will have found a way to win back Laura and have her all for himself.
Laura's best friend Olga played by Magdalena Lamparska will be also returning. Also, Otar Saralidze playing the role of Massimo's right hand man Domenico will be a part of the threequel as well. Previously we saw Olga and Domenico get engaged. Hopefully, their married life will be the complete opposite of Massimo's and Laura's i.e. full of love, laughter, and happily ever after.
There are two characters about whom we aren't exactly sure. After all, they were both shot by the end of the sequel. Yes, we are talking about Massimo's long-lost twin brother Adriano and Massimo's former lover Anna. We just don't know whether they will be returning in 365 Days 3 or not. But, if we do find out about their fate officially, we will let you know.
365 Days 3 Plot
The second movie's end set the plot for the third movie. It showed Massimo's twin brother Adrian being shot and whether he'll survive this gunshot or not is still unknown. Massimo's ex-lover, Anna, was also shot in the same gunfight and her fate too, remains unknown. Then there was Laura, who too was shot by the end of the second movie, just like it happened in the second book by Blanka Lipińska.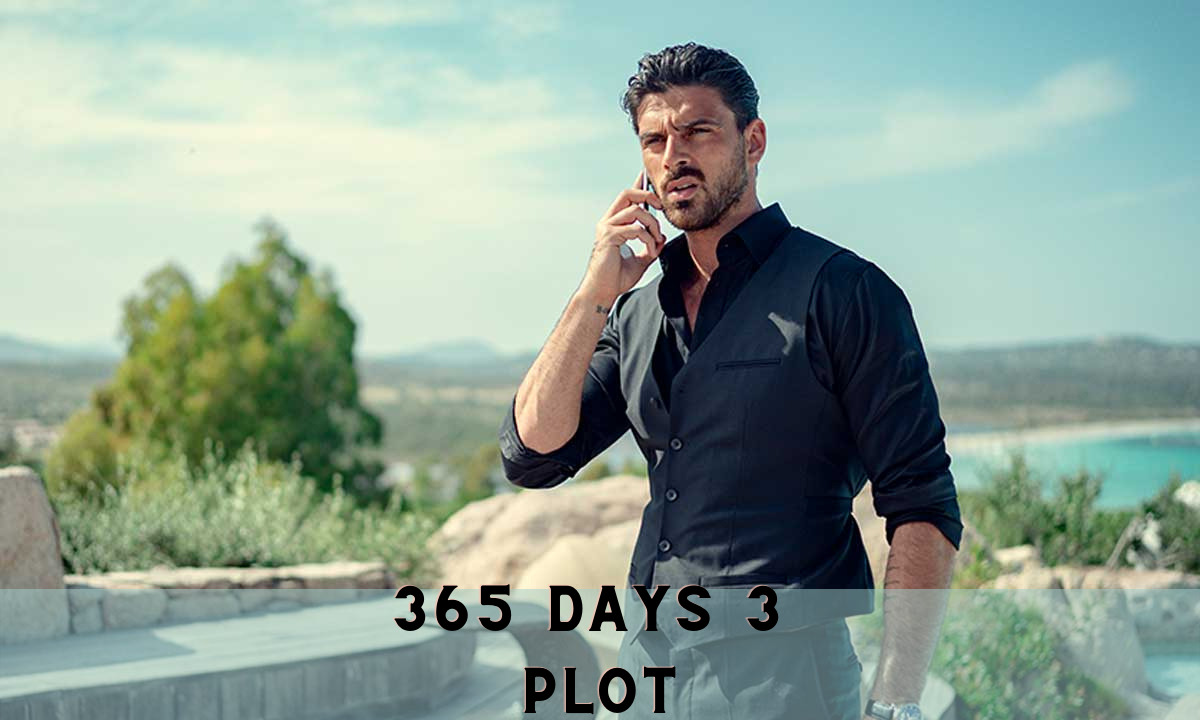 So now, expecting that the third movie will follow the footsteps of the third novel and will be called The Next 365 Days, the plot twists will be somewhat similar to those in the book. This is what the synopsis for the book is:
"As the wife of Don Massimo Torricelli, one of the most dangerous Mafia bosses in Sicily, Laura's life is a roller coaster. She is often at risk, the potential target of Massimo's unscrupulous enemies who will stop at nothing to destroy the powerful man. And when Laura is seriously injured in an attack, pregnant, and fighting to survive, Massimo faces the toughest decision of his life. What will his life be without Laura? Will he be able to raise their child alone? What will the fate of his family be, and whose 365 days may come to a close?"
What do we think will happen in 365 Days 3 2022?
Now, we aren't expecting things to be exactly the same in the third instalment as in the third book but we do think some major scenes will be happening. For example, we will definitely get to see Massimo in a state of dilemma as he struggles to choose whose life to save. Should he save the life of the love of his life or his baby? But, since Laura already has a miscarriage in an accident that took place in the first movie, it will be quite a revelation for Massimo to find out from the doctors in a later scene. Laura too will have some explaining to do. And all of this will result in some heated scenes (and no, we do not mean it sexually).
With Massimo and Laura's fate on the line, viewers will also get to see Massimo kidnap Laura once again to make her fall for him. As she will choose to stay with Nacho at the beginning of 365 Days 3 2022. So, be prepared to see things get more complicated and more twisted in the threequel that will bring an end to the trilogy based series.
365 Days 3 2022 Trailer
No official trailer has been released up till now for 365 Days 3 even though the film's shooting has been completed. However, as soon as a trailer or even a teaser releases for the third film we'll update it.
We have an eye out for all updates regarding 365 Days 3 2022. And as soon as we find out anything new, we will let you know.
Editor's pick on what to watch next:
Has Netflix Confirmed the Release Date of Summertime Season 4?
Latest News About Cutie Pie Episode 12 Cast, Release Date, Plot, and Trailer
The Marked Heart Season 2 Release Date Renewed By Netflix?
This Is Us Season 6 Episode 13 Release Date Cast, Trailer and Expected Plot