AirPods Pro 2 is about to release and there seems to be a lot of pressure surrounding it. After all, the AirPods have to prove their superiority given the tough market competition.
AirPods Pro 2 is next in line after the release of AirPods 3. With the possibility of Airpods Pro 2's imminent release, there has been plenty of discussion surrounding its specifications. Everyone is pinning their hopes on them and hoping that they come through with the best features and become the best buy in the future. So, if you love using Apple products and are looking forward to the release of new Airpods Pro 2, keep on reading as here are all the latest updates about it.
Latest News on AirPods Pro 2 Release Date
Several rumors about AirPods Pro 2's release have been floating around and it is hard to tell what to believe. Recently, Mark Gurman hinted that new AirPods could be released later this year. Adding to this, Ming-Chi Kuo has also made a claim of AirPods being released in 2022. She has also made an interesting remark regarding the launch of AirPods Pro 2.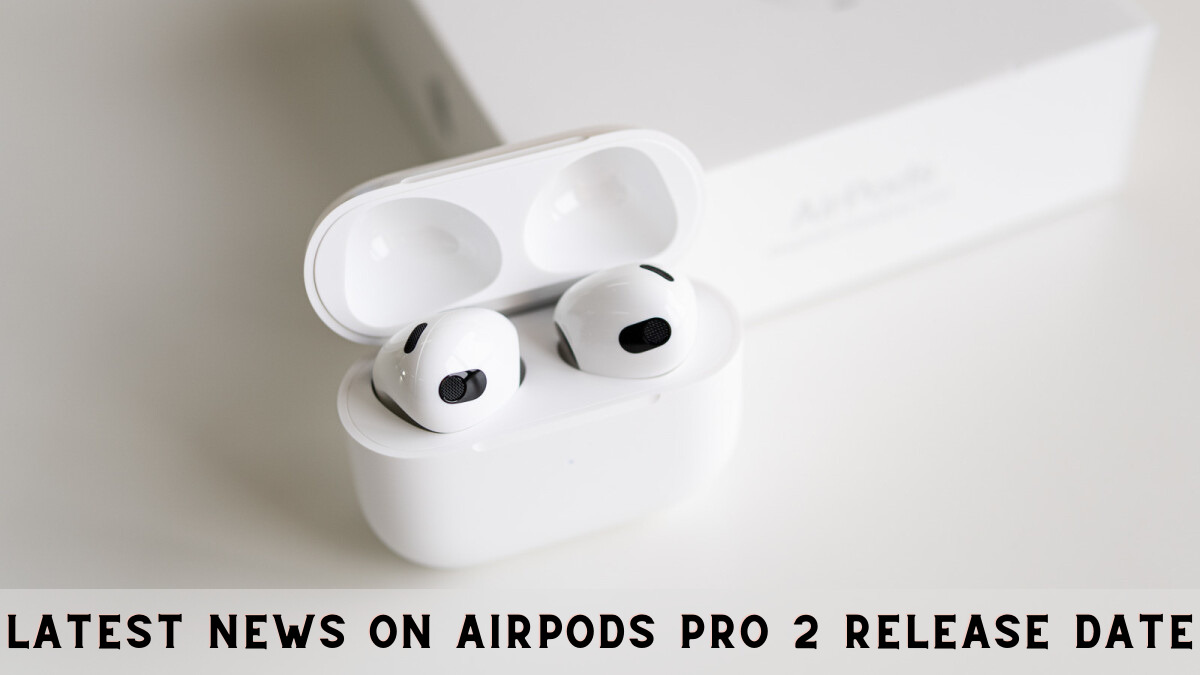 According to her, with the release of AirPods Pro 2, Apple will discontinue the existing Airpods. Since AirPods 3 did not sell well, Apple might rectify this by discontinuing the previous AirPods following the release of the latest ones. Usually, the price of previous models is reduced after the launch of the new model. However, Apple might choose a different route this time.
Apart from this, another report also reiterated that new Airpods will launch in the late months of 2022.
What is the Expected Price of AirPods Pro 2?
Apple Products have always been in exceptional demand despite their high prices. The previous AirPods Pro was priced at $249 at the time of its release. Despite being very highly priced, AirPods Pro remains in popular demand.
Given the success of the previous AirPods Pro, Apple is unlikely to reduce the price of the new model. We are more inclined to believe this since LeakApplePro on Twitter has claimed that AirPods Pro 2 will have the same price as the previous AirPods Pro.
Nevertheless, if Apple upgrades new AirPods with major new features we can expect the price to go up by $20 or $50. Apple will be more inclined to keep the new AirPods at the same price if the original AirPods Pro remains live with a reduced price.
Apple followed a similar approach for AirPods 3 where they priced AirPods 3 higher whereas AirPods 2 remained available at a lower price of $129. However, Ming-Chi Kuo's theory suggests otherwise. If her theory is true AirPods Pro might get discontinued after Airpods Pro 2 launch.
Expected Design
As per a Japanese site, there is news about a certain tweaking of AirPods Pro 2's design. New AirPods will have a more compact charging case as compared to its predecessor. A Bloomberg report suggested that AirPods could have a completely different design which would eliminate the stems.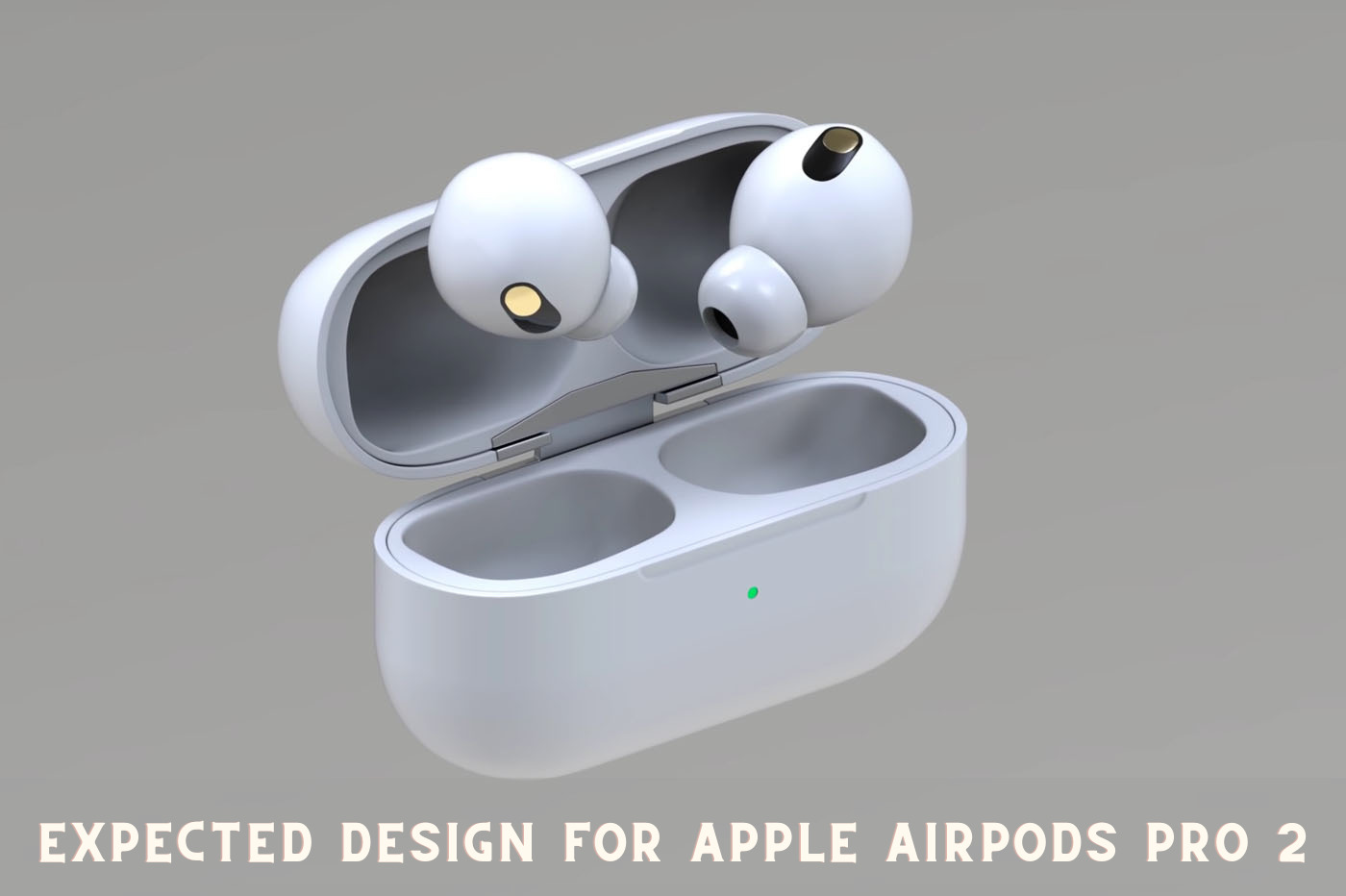 Another source contemplated that Apple could issue new AirPods in different sizes. The veracity of this claim is questionable given the account's track record. Nevertheless, the different size rumor seems unlikely to pan out.
There is a possibility that Apple does not make any changes in the design except for a few. Some added features like AirPods 3 could be integrated into AirPods Pro 2. Maybe the sound port can be redesigned to nestle easily in the ear canal.
According to MacRumors, Apple will welcome certain changes in the design. A lot cannot be said until  new AirPods is launched.
Expected New Features
Apple will focus on better fitness usage and tracking specifications with the AirPods Pro 2. The new features could be similar to other earbuds which can track exercise along with heart rate and steps walked.
Kevin Lynch hinted that AirPods can adapt sensor fusion to explore the potential of tracking fitness. There is also a possibility of integrating a recognition system that will allow the new AirPods to identify the user from their ear contours.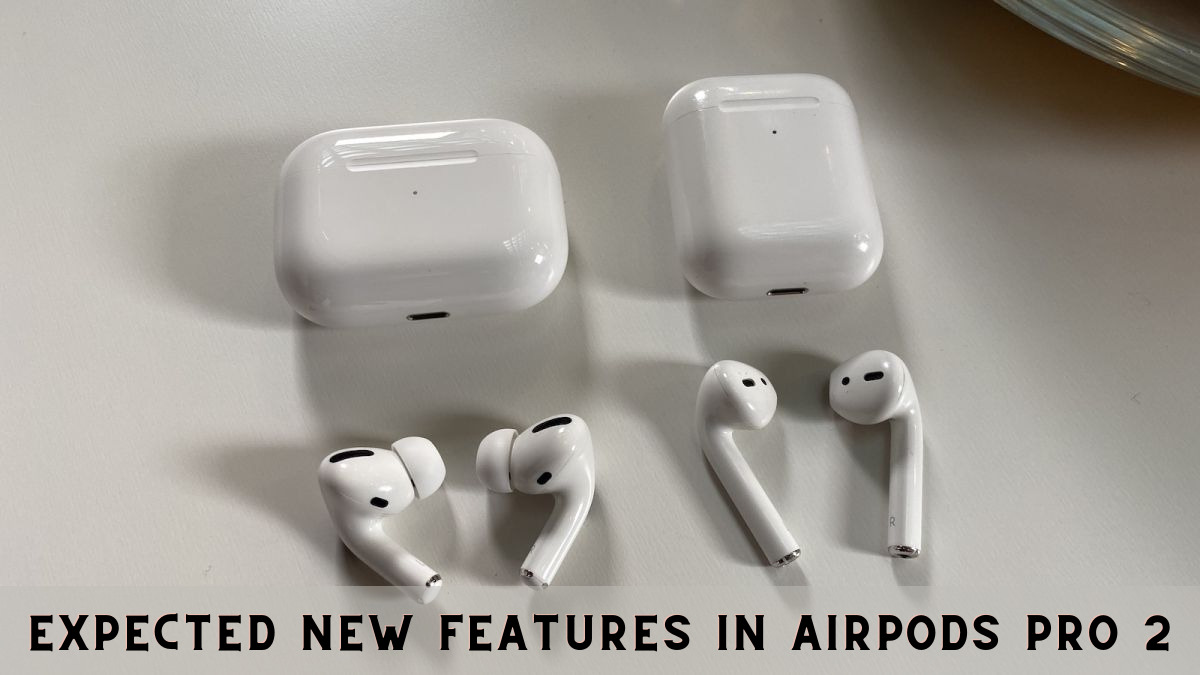 With IOS 15 introducing new features for AirPods Pro, it can be assumed AirPods Pro 2 will also enjoy the new compatible features. The AirPods Pro can read notifications out loud for the user and even provide a conversational boost for better voice quality. Another update could integrate a hearing health feature that will notify users if the audio is too loud.
Processor and Battery Life
It's hard to say what chip Apple will integrate into the AirPods Pro 2's processor. According to Ming-Chi Kuo, Apple will significantly upgrade the main chip.
There is no information regarding the battery life of new AirPods. AirPods might have a similar battery life of 4.5 hours as its predecessor. However, AirPods 3 saw a greater battery life of 6 hours which makes it harder to make predictions for new AirPods. LeaksApplePro has made claims that AirPods Pro 2 will have a better battery life but only time can tell what to expect.
How will Apple Deal with Public Recommendations?
Apple is known for not listening to the public and this time feels no different. The public has a lot of recommendations for new AirPods but looks like Apple will continue to have its own way. We will have to wait for AirPods Pro 2 to launch before we can make any more assumptions.
Everyone is hoping that new AirPods will integrate exciting new features and hopefully be priced near its predecessor.
Editor's pick on what to see next:
Apple VR Headset Surfaced Online But will Now Release in 2023: Know Why