Has Netflix already renewed The Sound of Magic Season 2? As the first season has managed to win millions of hearts. Created by Kim Sung-youn and Kim Min-jeong, the series is based on a webtoon Annarasumanara by Ha Il-kwon. The first season of The Sound of Magic has already gotten an IMDB rating of 8 out of 10 and its ending has made viewers impatient for season 2.
K dramas are on the rise these days and Netflix has definitely caught up on the trend releasing new Korean shows every now and then. Recently, the streaming platform released The Sound Of Magic, a musical with a unique storyline and amazing cast.
It revolves around the story of a young girl Yoon Ah-Yi who has far from a perfect life. She takes care of her younger sister as well as goes to school. While juggling the several tasks in her life, she dreams of growing up soon to become a magician. Her life changes completely when she meets an adult magician Ri-eul who gives her magic lessons. What happens after they meet and how does Yoon Ah yi deal with all the changes in her life? Season 1 is all about it and more!
If you have already binge watched the first season and are now looking forward to all the details about the second season, then keep on reading.
Is The Sound of Magic Season 2 Renewed?
Unfortunately, Netflix hasn't renewed the series yet. But worry not, as with most new shows, Netflix takes some time before deciding its fate.
This is because the streaming giant waits and analyses the success of a show before renewing it for another season. After all, Netflix is a business at the end of the day. And they will only invest in moving a show ahead if it will attract enough viewers.
Besides this, another major factor that helps decide whether Netflix will green light a series or not is whether there is enough content available for it. And in case of The Sound of Magic, there is enough content. As the webtoon it is based on has 25 chapters. And not all of these chapters were used in season 1.
Although everything we have mentioned above is pointing at a new season, the chances for it are slim. As usually when a Korean drama releases with all its episodes at a time on Netflix, the streaming giant does not renew the series for a season 2.
However, there is still little hope for the renewal of The Sound of Magic. So, keep watching season 1 and asking your friends to watch it as well. Because the more popular the musical gets, the more chances of its renewal.
The Sound of Magic Season 2 Release Date
The first season was released with all its episodes recently on May 6, 2022. But since then, the musical series hasn't been green lit for a second season and this is why there is no official release date announced for it yet.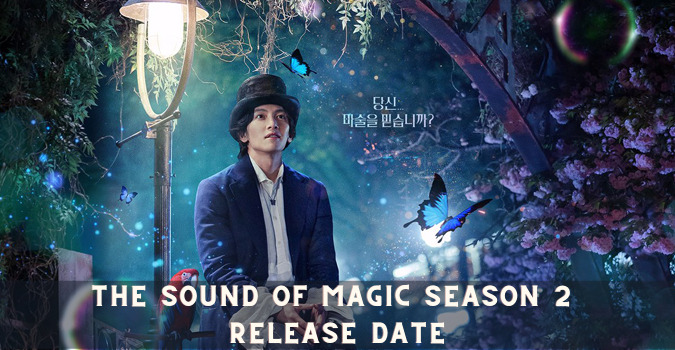 However, if Netflix decided to renew the series soon and everything goes as planned, fans can expect to watch The Sound of Magic Season 2 in the second quadrant of 2023.
The Sound of Magic Season 2 Cast Members
If a season 2 does happen, be prepared to see Ji Chang-wook take on his role as Ri-eul and Choi Sung-eun as Yoon Ah-yi. Hwang In-youp will also reappear as Na Il-deung.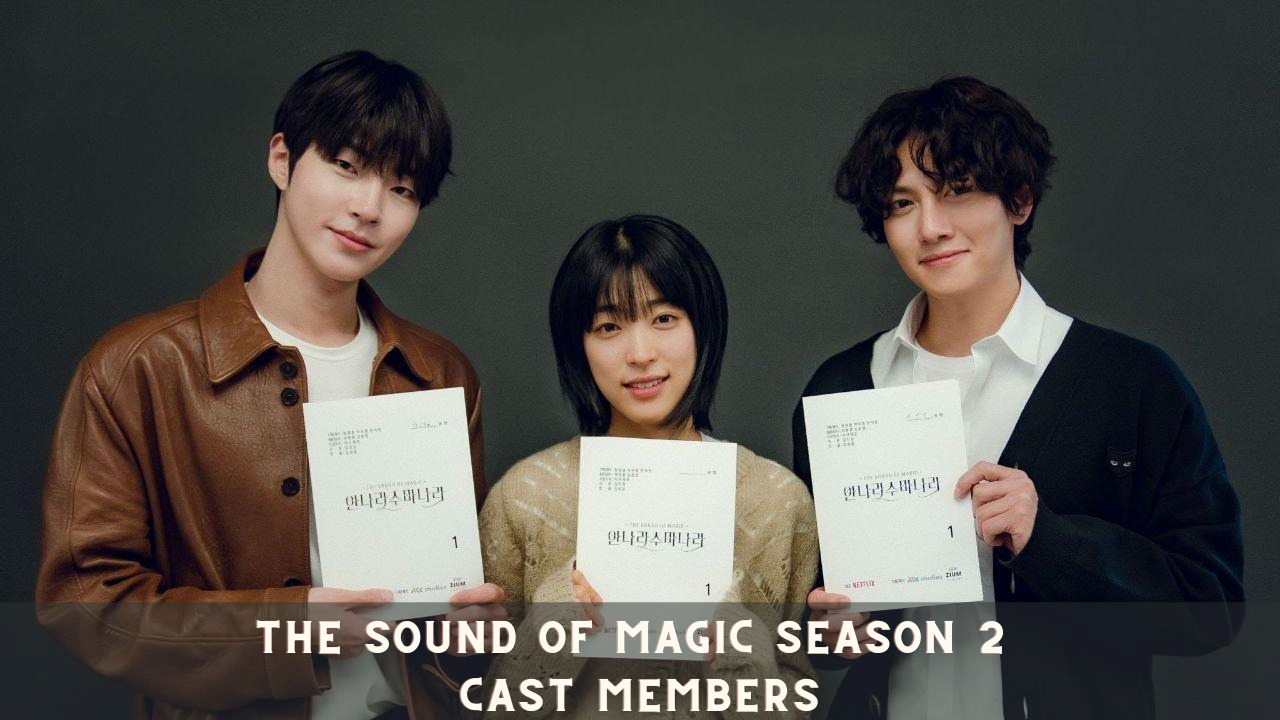 In addition to these main characters, there will probably be some other cast members from the first season joining the second season as well. These include the following:
Yoo Jae-myung as Na Ji-Man

Hong Jung-min as Yoon Yoo-yi

Hong Seo-hee as Young Ji-soo

Kim Bo-yoon as Kim So-hee

Kim Ba-da as Sergeant Park
Besides all these talented faces, the creators might add in a few new cast members to the list in order to spice up the story.
The Sound of Magic Season 2 Plot
Season 1 had an interesting storyline that managed to grab the attention of viewers. It showed Ri-eul enter Ah-yi's life at a point where she is still figuring out things as her life is far from easy. Ri-eul is a magician whom Ah yi finds at an abandoned amusement park and has lots of secrets up his sleeves. He promises to help her out but manages not to reveal his secrets. Some of them are disclosed when Ah-yi is questioned by the police in the interrogation room regarding a caped person.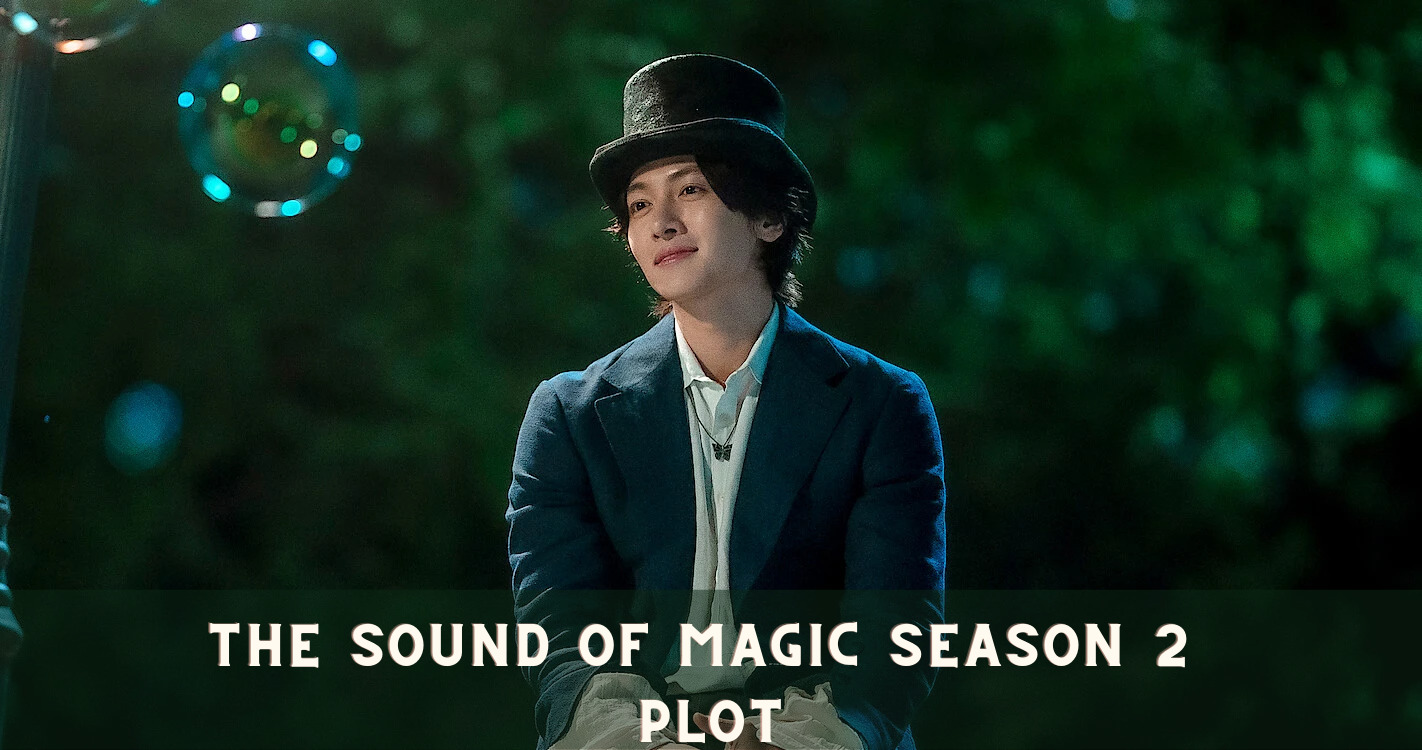 On the other hand, Ah-yi gets asked out by Na Il deung on a study date which they both enjoy. They get closer as the season progresses. So, in season 2 viewers would get to see how far their relationship goes and what new troubles they both come across together.
Moreover, by the end of the season, Ri-eul, the magician disappears out of the blue making Ah-yi question things. Then, viewers get to see Ah yi go on to work as a magician at a party for a birthday girl. In the second season, viewers will get to explore what will happen when and if Ri-eul ever returns. Why did he leave Ah-yi like this? And what is he running away from?
The Sound of Magic season 2 will also show Ah-yi become a better magician. It will show her career development. Overall, even though season 1 last episode ended on a proper note, there are many loose ends that need to be tied. So, hopefully, if the show receives proper attention and praise, Netflix will take no time in renewing it.
How Many Episodes will the Second Season have?
Since the first season had 6 episodes, we think that the second season will also have 6 episodes. Also, each episode will probably be around 62 to 78 minutes long.
Trailer
No official trailer has been released up till now. But that's mainly because the fate of the k drama is still unknown. And as soon as Netflix decides on what it wants to do with The Sound of Magic Season 2, viewers can expect to watch a teaser, if not a trailer.
Moreover, to help Netflix make a decision sooner, keep watching the first season. Because remember the more views the first season gets, the more popular it gets. And if Netflix finds it popular enough, the streaming giant will take no time to renew the series. If we get any other updates on The Sound of Magic Season 2, we'll let you know.
Editor's pick on what to watch next:
Succession Season 4 Cast, Storyline, Release Date, Time and Trailer
Has Netflix Confirmed the Release Date of Summertime Season 4?
When is the Wilds Season 3 Coming Out?
Latest News About Cutie Pie Episode 12 Cast, Release Date, Plot, and Trailer
Latest News About Cutie Pie Episode 11 Cast, Release Date, Plot, and Trailer