TheBosch Season 8 should be next in line after the previous spectacular season which aired on Amazon Prime last year. Even though not much time has passed since Bosch Season 7 premiered, the audience is eagerly anticipating the next season. After all, Harry Bosch's intriguing character and the show's mysterious yet thrilling storyline has gotten every one of its viewers hooked.
Fans are expecting to experience more adventures with Harry as the popular crime drama continues. But the burning question still remains. Will there be a Bosch Season 8?
Let's keep reading to find out more about what the makers have in store for us.
Bosch Season 8: Renewed or not?
Bosch is the longest running Amazon Original series to have premiered on the streaming platform. The Bosch was adapted from Michael Connelly's novels and the first season aired in 2014. Harry Bosch's journey has resonated deeply amongst the fans who have formed an unreal attachment with the series.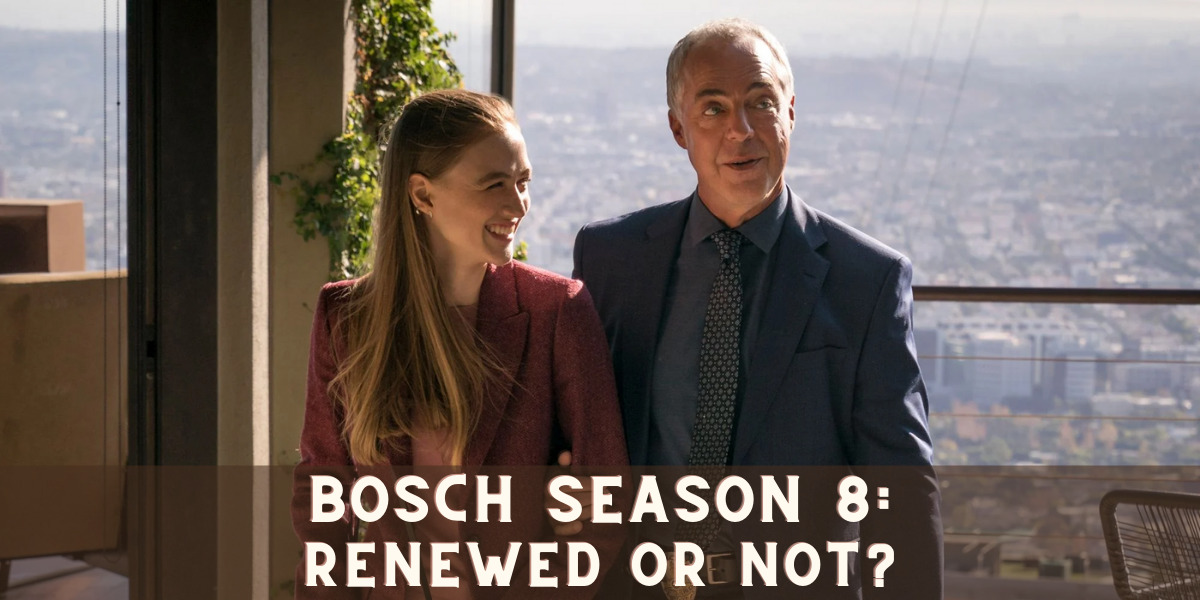 Like all good things, this journey is seemingly coming to an end. This is because  Bosch Season 8 will not be produced and this has been confirmed, However, there's still hope for the disappointed fans.
Is Bosch: Legacy an extension or spin-off?
The general consensus suggests the series has come to an end with Bosch Season 7. It has been confirmed that there will be no further continuation with Season 8. Before fans get disheartened, the makers have decided to develop a spin-off series. The spin-off is called Bosch: Legacy.  Everyone can rest assured that there's more in store for Harry Bosch's story.
Release date
There is no official release date for season 8. Moreover, since a spin off was in the works, the possibility of Bosch Season 8 can be thrown out the window. Bosch: Legacy was officially released on May 6, 2022, on Amazon IMDb TV. The series will have weekly episodes and the last episode will air on May 27, 2022. After the spin off, which can be seen as a standalone the possibility of Season 8 being produced is rather dim.
The Expected Storyline of Bosch Season 8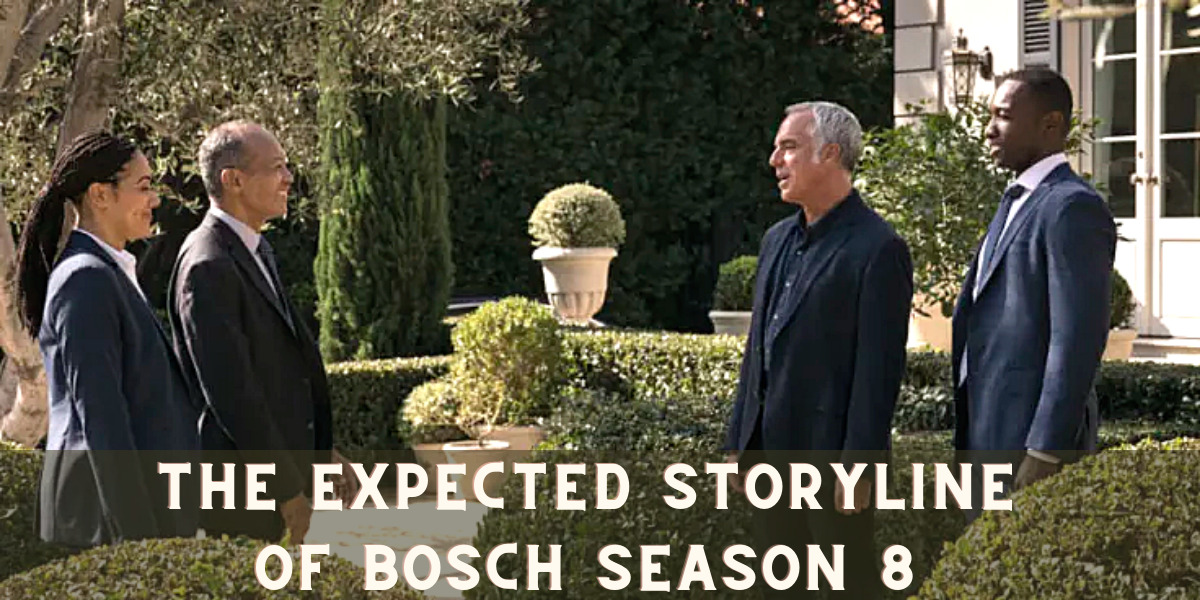 Bosch has kept fans on the edge of their seats with gripping plot twists in every season. Consequently, it comes as no surprise that the show has received tremendous positive reception. The response from viewers has compelled the makers to renew the story with a spin off. Unlike the previous season, the Bosch spin off will have weekly episodes which will air on Amazon IMDb TV.
As every mystery unfolds the audience enjoy the characters getting tangled up in a suspenseful adventure. The story follows Harry Bosch as he embarks on his quest for justice by serving as a homicide detective. Based in New York City, Harry encounters a slew of obstacles and successfully solves a multitude of complicated cases.
In Bosch Season 7, Harry is seen involved in a complex case of a young girl. Since Bosch Season 8 is not going to see a release we can enjoy Bosch: Legacy to see an extension of the characters' stories.
The plot of Bosch: Legacy spin off series
Harry will be joining hands with his long time enemy Honey Chandler as they have a common goal. They both want justice and won't stop until that happens. The audience will also be able to enjoy the evolution of Harry and Maddie's relationship. Both father and daughter have their own way but their goal remains the same.
Harry is seen in a completely different demeanor as he transitions from his position in the LA police to a P.I.
Even though Bosch Season 8 is not available, Bosch: Legacy will not disappoint the fans. New exciting avatars of our favorite characters await us in Bosch: Legacy!
The spin off explores our favorite characters in a different plotline and makes for a rather thrilling watch.
Which book will Bosch season 8 adapt? 
Michael Connelly's best selling books will continue to serve as inspiration for the upcoming Bosch Spin Off series. The spin-off focuses on the newer books written by Michael Connelly. The amazing novel series has a lot of exciting content yet to be adapted. It is safe to say the audience can expect the Bosch spin off series to be just as enjoyable as the others.
Bosch Season 8 Cast Members
All doubts of whether we can expect Bosch Season 8 or not are clear. The decision is final but the good news incites a ray of hope amongst the desperate fans.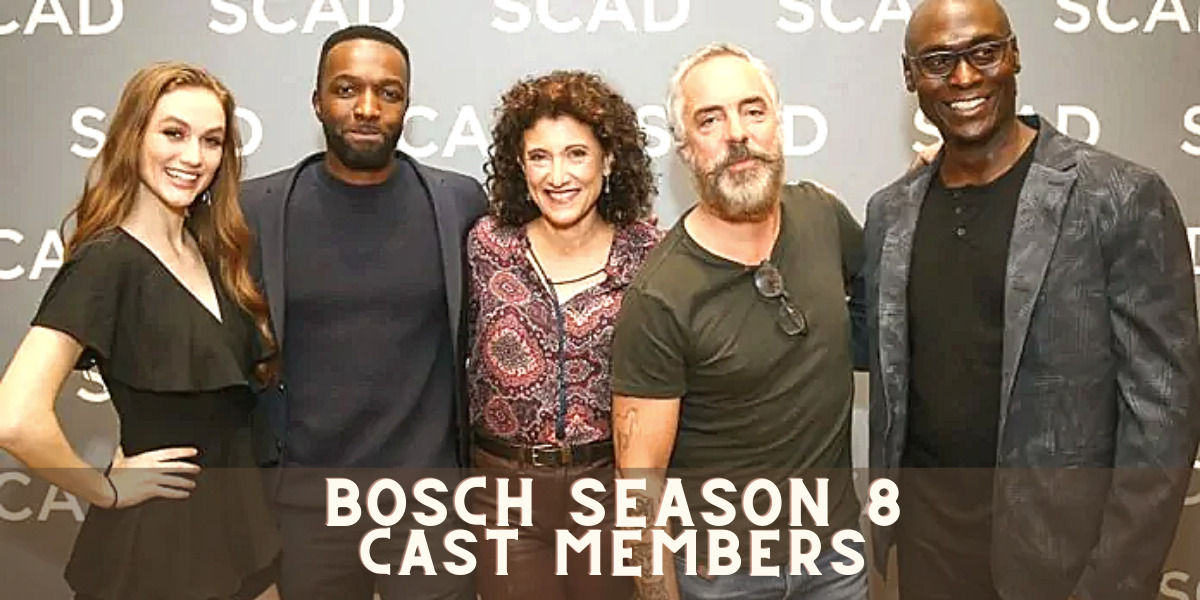 Titus Welliver is seen giving his best performance as Harry Bosch in Bosch: Legacy and is followed by other main characters like Maddie Bosch and Honey Chandler who are played by Madison Lintz and Mimi Rogers respectively. 
Is there a trailer for Bosch Season 8?
Since Bosch Season 8 is unlikely to happen there is no trailer available to watch. However, The Bosch: Legacy teaser was released in March 2022. The official trailer of the first season came out in April 2022.
The trailer gives an insight into Maddie's narrative as she joins the Los Angeles Police Department. Inspired by her father, Maddie wishes to be just as great as him.
On the other hand, Harry is seen dealing with his new career path as a private investigator. The trailer shows a glimpse into Harry's struggles and his relationship dynamics as he fights for justice.
Bosch Season 8 will not be releasing for fans. Making peace with this fact is the best option at this time. Till then the audience can enjoy the exciting spin-off series releasing soon! 
Editor's pick on what to watch next:
Imposters Season 3: Is It Cancelled or Renewed By Netflix?
Has Netflix Confirmed the Release Date of Summertime Season 4?
When is the Wilds Season 3 Coming Out?
Latest News About Cutie Pie Episode 12 Cast, Release Date, Plot, and Trailer
Latest News About Cutie Pie Episode 11 Cast, Release Date, Plot, and Trailer