Hilda Season 3 is all viewers can think about after watching Hilda and The Mountain King. The movie received just as much success as the seasons aired before it. And now, fans want to know when they can see Hilda return on her new mysterious adventures.
The Netflix original kids series is based on graphic novels by Luke Pearson. It revolves around Hilda, a young girl in a world of fantasy. The brightly-haired little girl is special and friends with some magical pals. She travels in the city of Trolberg along with her special crew of spritely magical pals. Each and every episode of the series is interesting and perfect for all age groups.
Now, we know that the movie has covered the final content written by Pearson for the graphic novels, we are sure Netflix can come up with more content. After all, they have done this in the past, and with the kind of popularity that Hilda has, it seems like season 3 is quite inevitable. But has Netflix reached a decision? Have they green light the series for a season 3? What are the latest rumors about Hilda season 3? Keep on reading and you will get to know all this and much more.
Is Hilda Season 3 Renewed?
Yes, Hilda season 3 has been officially renewed. This has been confirmed by Luke Pearson, a major part of the series and the author of the graphic novels which inspired the series.
"Season three will move on from the events of the movie and venture into some new territory. Although there will be some detours, it's a more focused, ongoing story than we've told previously, which is exciting. It will sadly be the final season, but I'm excited for people to see what we've got in store — especially since we're beyond the books, so it's all a surprise. I'd say it's less about checking in on what we've seen before, and more about exploring aspects of Hilda's world that have gone unspoken until now."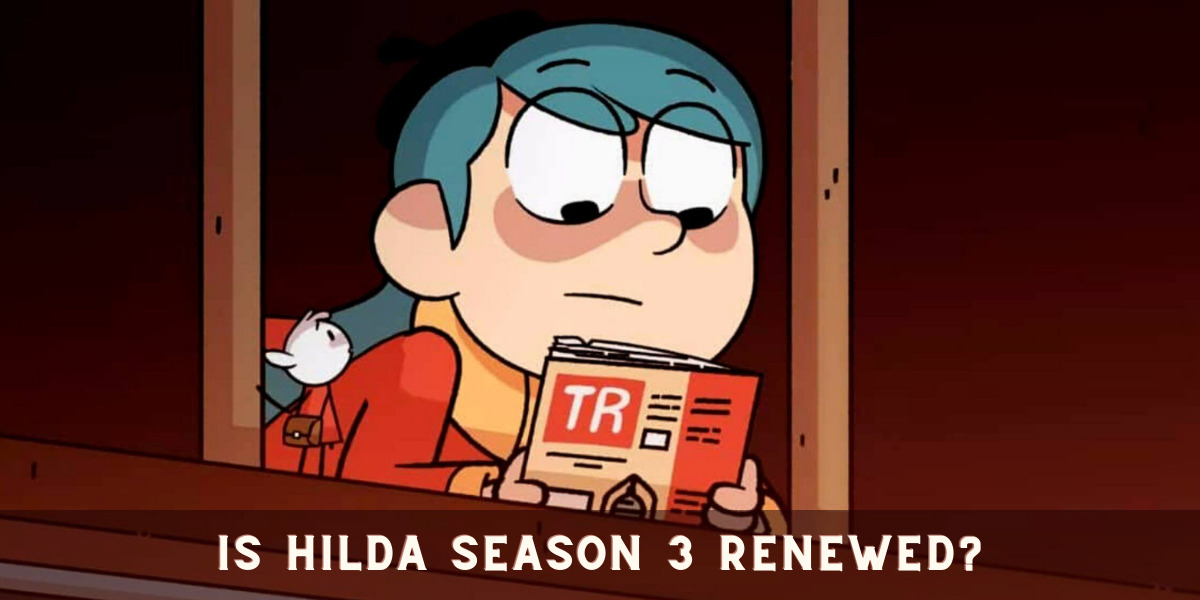 This news was announced by Animation Magazine back in February 2022. So, it's clear that fans will be getting what they have been requesting. And the movie is definitely not the end of the series.
Hilda Season 3 Release Date
With Emerald Wright-Collie as the series producer, be prepared to watch Hilda Season 3 soon. But, don't get very excited just now!
As the series has a track record of always taking plenty of time before releasing new content. The first season aired in 2018. Then, even though season 2 got green lit soon, it didn't release until 2020. Now recently, the movie for the franchise got released.
Furthermore, there is no official release date announced for the third season yet. And by looking at the release date pattern of previous seasons of Hilda, we think Season 3 will be released by the end of 2023. However, if the new season will be released earlier or if we get any other news on the release date, we will let you know.
Hilda Season 3 Cast
Cast members from the previous seasons will be returning for the upcoming season of the British Canadian animated series. It will feature Bella Ramsay once again taking on the role of becoming the voice of Hilda. Viewers can also expect to see Daisy Haggard return as Hilda's mother Johanna. Ameerah Falzon-Ojo and Oliver Nelson will also be returning to voice Frida and David respectively. After all, they are both close friends of Hilda in the series and season 3 would be pretty much incomplete without them.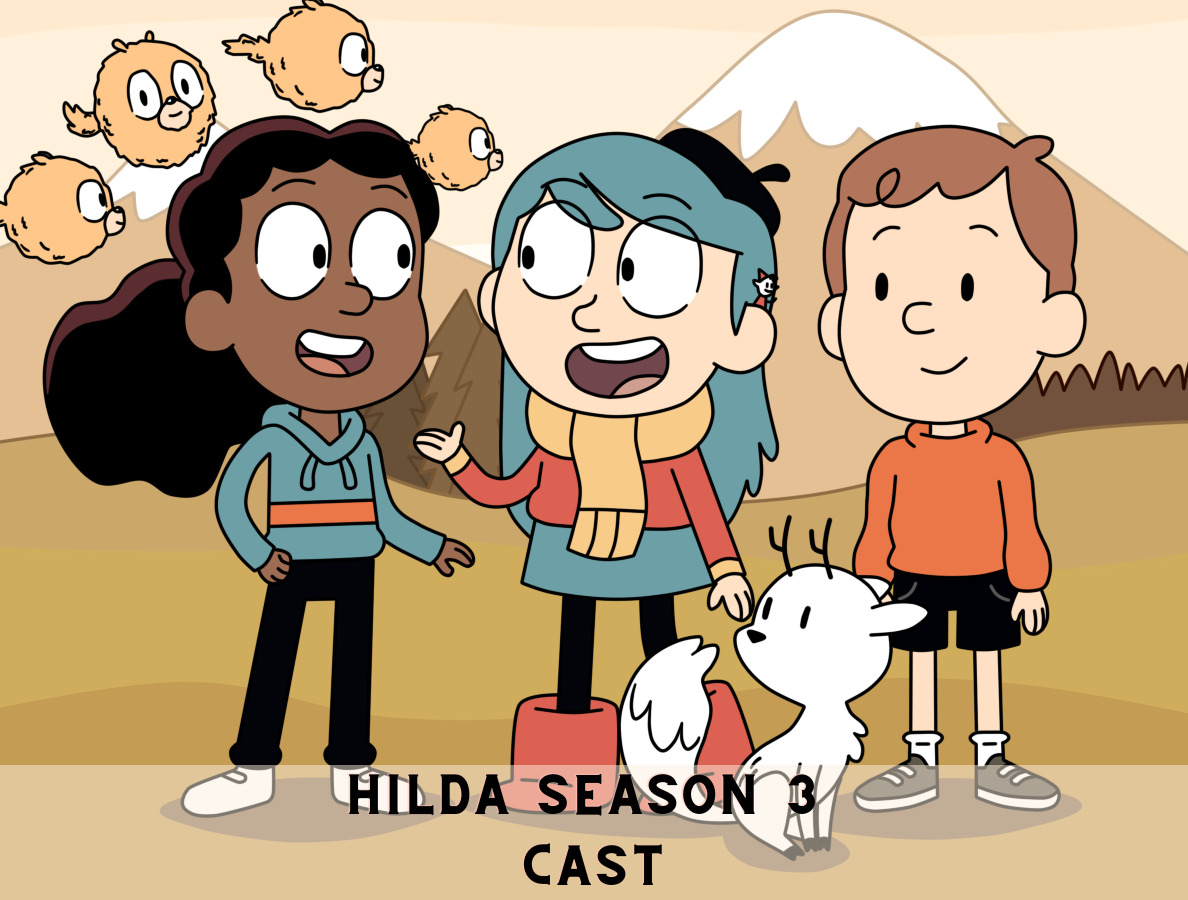 Alfur the elf will also be a part of Hilda season 3 and will be voiced by Rasmus Hardiker. Ako Mitchell will also be back as the voice actor for Wood Man. John Hopkins will be playing the role of Erik Ahlberg.
In addition to this, there will probably be some new characters added to the animated movie. We still don't know their names but as soon as we find out, we will update it here.
Hilda Season 3 Plot
While many details still have to be shared about the official synopsis of Hilda season 3, we know for a fact that this final season will have a few changes. These changes won't be very subtle but will surely make viewers even more engaged and interested in the show.
It is expected that the third season will show Hilda a bit older than she has been in the previous seasons and movie.
Talking about the upcoming season, Luke Pearson replied to a fan in a tweet saying:
"Hey Colin, I can reassure you that Hilda won't be very different in S3. She's visibly slightly older, and has grown as a character, but it's not about her getting older in that way. She's still the character you know and like."
Also, it will feature new adventures in Hilda's life as she figures out things around her. Overall, it will be great to watch how Hilda will be brought to an end with the third season.
How Many Episodes will Hilda Season 3 have?
It has been confirmed that the third season will consist of 13 episodes available to watch. Thanks to a couple of leaks in 2021, we also know the titles of two episodes for Season 3. They are as follows:
LOST IN TIME

THE FAIRY ISLE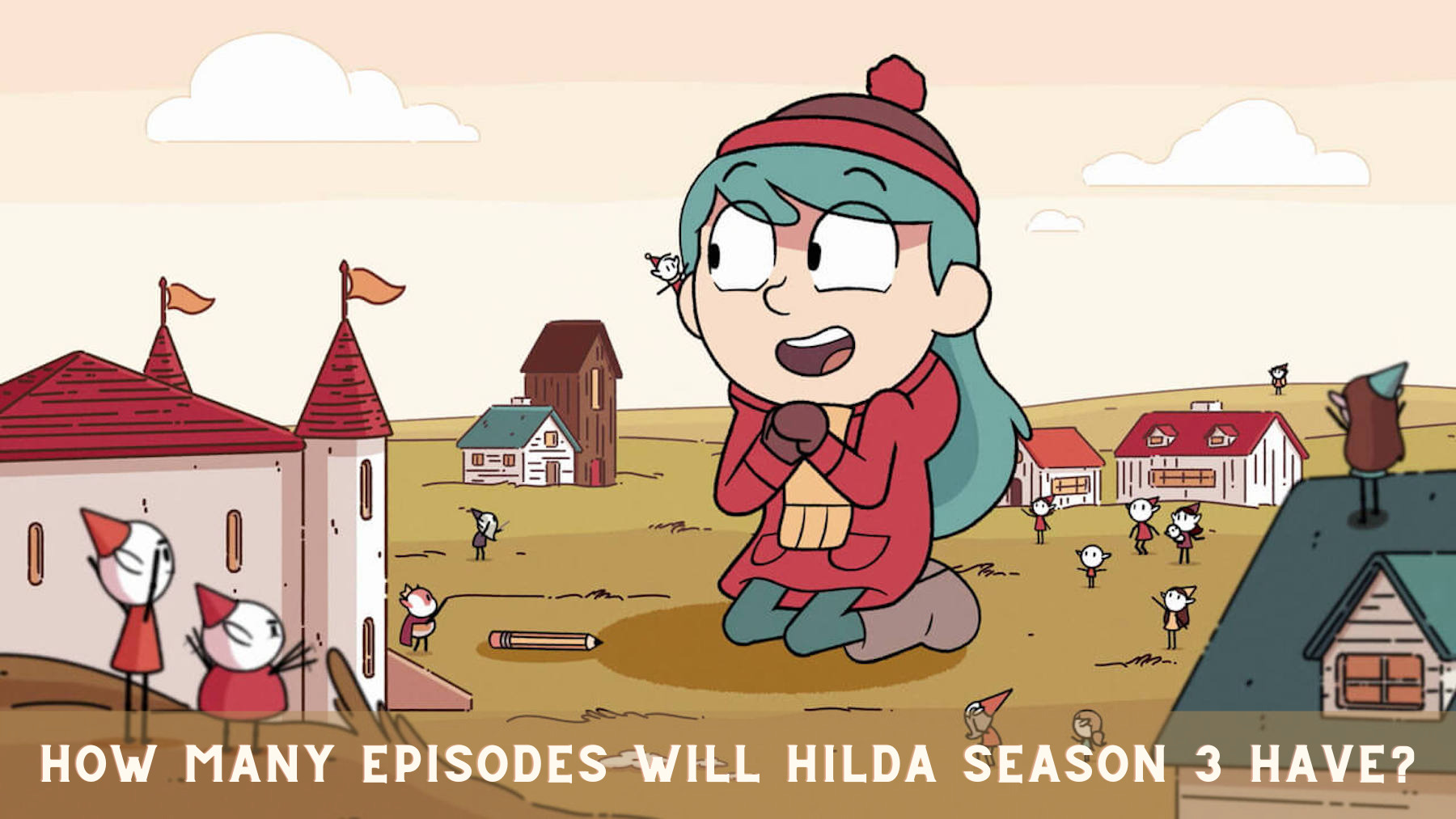 We still don't know the names of the other episodes and as soon as we get any details on them, we will share them with you here.
Trailer
No official trailer for the third and final season of Hilda has been released as of yet. But there's nothing to worry about it as the trailer will be released only after the official release date is confirmed. Moreover, we are sure the trailer will wow viewers who have loved watching every episode of the show.
So, while you wait on more updates about Hilda season 3, we would advise fans to rewatch the previous two seasons as well as the movie.
Editor's pick on what to watch next:
Kabaneri of the Iron Fortress Season 2 is Renewed or Canceled?
Spy x Family Season 2 Release Date & Time and How to Watch Online
Inside Out 2 Cast, Expected Release Date, Plot and Trailer
Spider-Man: Across the Spider-Verse New Footage, Release Date, and Much More