How long were Amber and Johnny dating? Johnny Depp and Amber Heard are making headlines due to their ongoing legal fight as their relationship gets more and more sore everyday.
Depp and Heard are currently visiting the court regularly in Virginia due to the $50 million defamation case filed against Heard by Depp. This trial is under the spotlight as it streams live on Court TV and Law & Crime and sparks lots of questions. 
Throughout the trial, fans of the Pirates of the Caribbean star and Aquaman actress learn something new about their relationship. The pair have had a rollercoaster of a relationship and things weren't always this bad between the two. How did the couple come into a relationship, get married and divorced in a span of 5 years is a question in everyone's mind whether they are thoroughly following the trial or not. And so, here is a timeline of the duo's relationship from the time sparks first flew between the two to the tumultuous relationship they share today.
Johnny Depp and Amber Heard Sparks Fly
The duo met for the very first time in 2009 during the shooting of their movie The Rum Diary directed by Bruce Robinson. Depp played the role of a journalist, Paul Kemp, in Puerto Rico. Here he meets Heard's character as Chenault and falls for her in the film.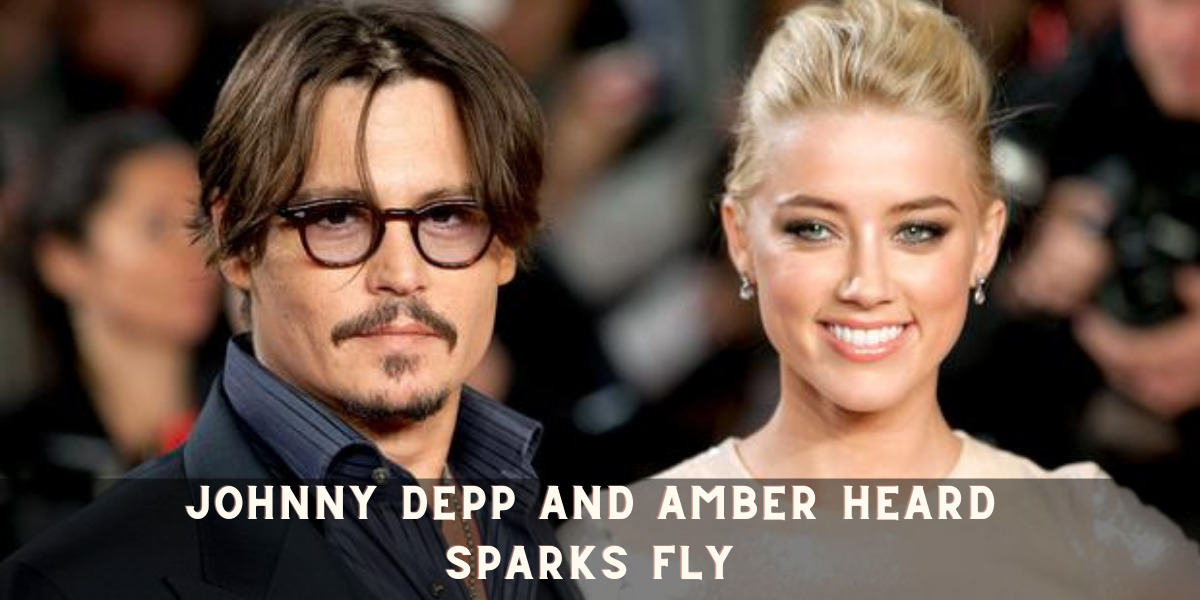 At this time, they were both seeing other people and yet, they felt sparks fly. Because recently on the witness stand Depp shared about the connection he felt in a scene that required both the characters to kiss in the shower. 
He said:
"That moment, was, it was, it felt like something, it felt like something I should not be feeling."
He then continued to testify the following on the witness stand in the defamation trial:
"I think there was something in the kiss in the shower that was real."
Heard also agreed to these statements testifying:
"I felt chemistry. I felt this other thing that went beyond my job, for sure. Johnny clearly felt that way about me."
Johnny Depp and Amber Heard Begin Dating in 2012
How long were Amber and Johnny dating? In 2012, both Depp and Heard parted ways with their respective partners.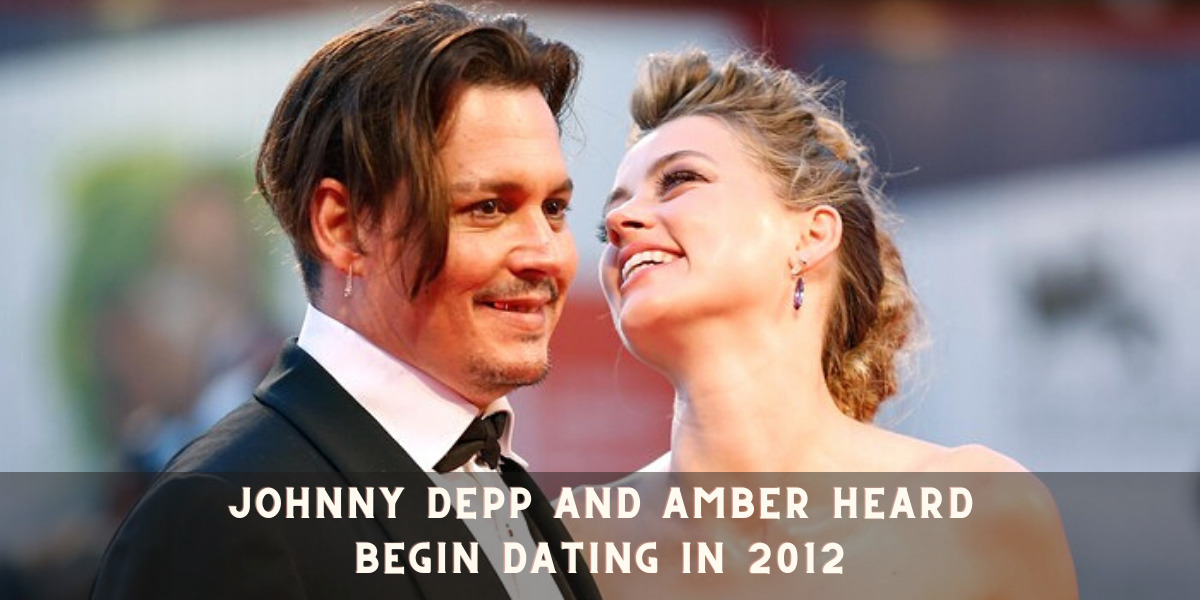 Depp had been with Vanessa Paradis who is also the mother of his two kids. And Amber Heard had been dating photographer Tasya van Ree.
But now, with both of them single in 2012, it was the perfect time for them to reignite the feelings they both had for each other 3 years back. They both began dating soon after becoming single that year. 
Talking about this period when they were dating, Depp testified at the court saying:
"She was attentive, she was loving, she was smart, she was kind, she was funny, she was understanding … we had many things in common, certain blues music, music, literature, for that year, year and a half, it was amazing."
He made it clear that the relationship was everything he could want and he felt like Heard was the perfect woman for him at the time.
Johnny Depp and Amber Heard Tie the Knot in 2015
The couple got engaged in 2014 and married on Depp's private island in the Bahamas in 2015.
But it seems like their marriage began going downhill from the beginning. As it is alleged that Depp joked the following with his best man soon after they said their "I do": "Now I can punch her."
Besides this, there were several instances in their marriage when things got volatile and this has been told by both the parties.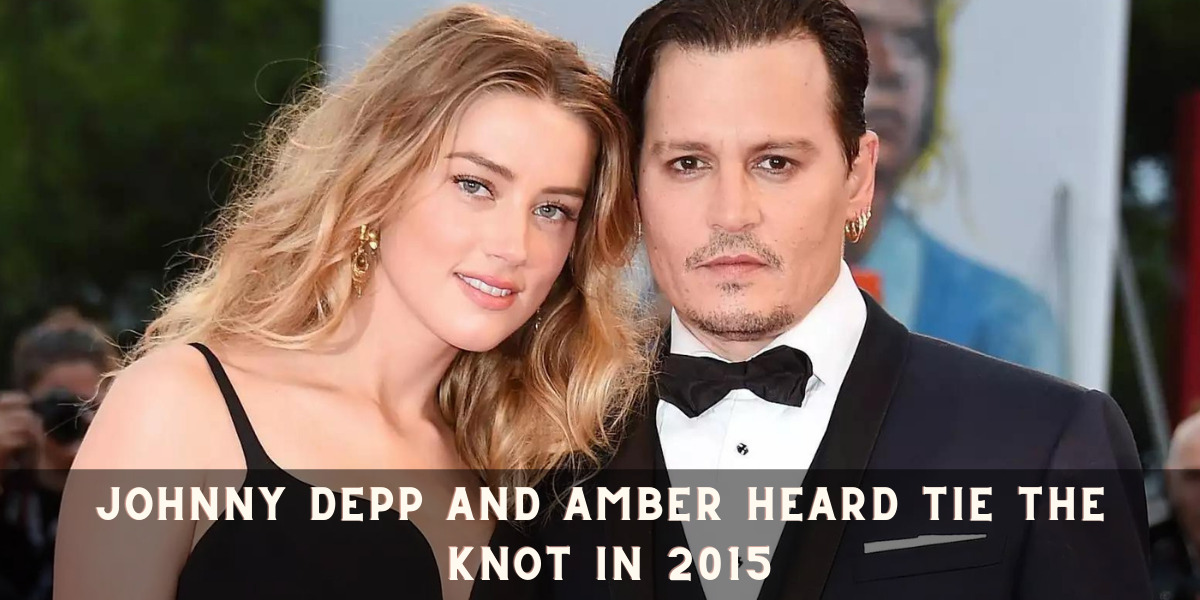 In 2016, Heard apparently hit the pirates of the Caribbean actor with a haymaker punch. This is also the same night when Heard allegedly pooped in his bed. 
Heard has also accused Depp of domestic violence. She has accused that Depp has hit her with a bottle and forced her to give him oral sex. Moreover, she has also said that she was subject to cavity searches.
Heard Files for Divorce in 2016
Just after 15 months of marriage, Heard filed for a divorce. She was also granted a restraining order against Depp after her claims of Depp abusing her when intoxicated.
However, Depp immediately denied all these accusations and an out of court settlement was made in August 2016. Depp paid $7 million to Heard which she pledged to donate.
After the settlement, the couple released a joint statement saying:
"Our relationship was intensely passionate and at times volatile, but always bound by love. Neither party has made false accusations for financial gain. There was never any intent of physical or emotional harm."
Johnny Depp, Amber Heard and The Washington Post in 2018
In December 2018, Heard wrote an op-ed for The Washington Post where she spoke about domestic violence experienced by women. Although she didn't take Depp's name in the article, people immediately assumed that. 
Amber Heard and Johnny Depp Lawsuits Filed
According to Depp, he had to face huge losses exceeding $40 million due to Heard's article in the Washington Post. And so, he filed a $50 million defamation case against her.
The Aquaman Actress tried to dismiss the lawsuit but after that failed, she too, filed a countersuit against Depp worth $100 million.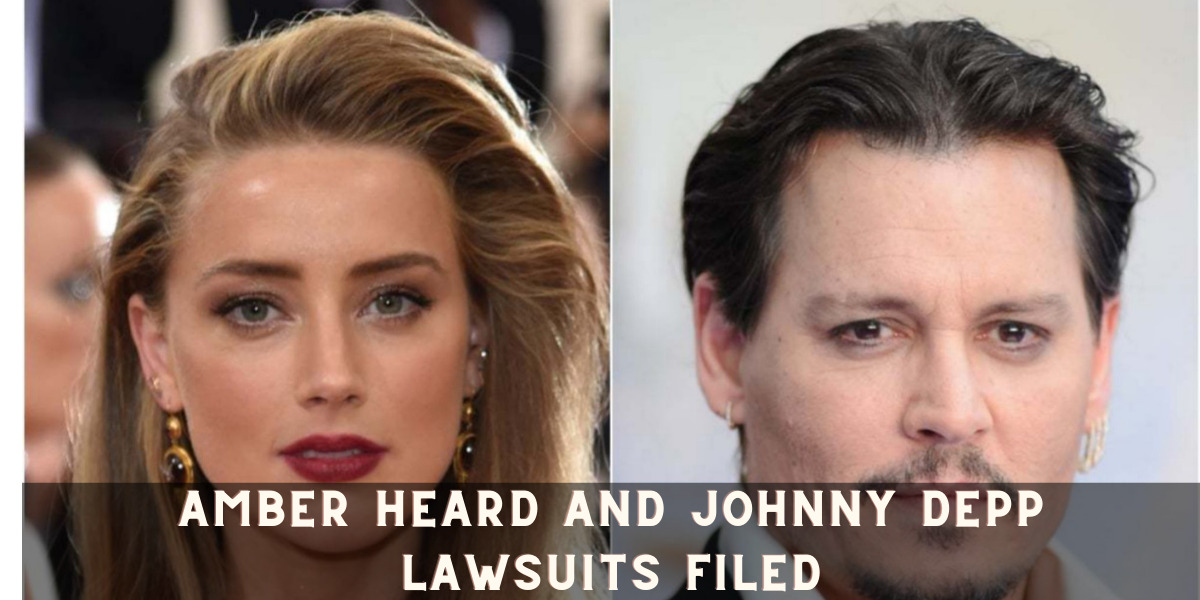 Court
An article was published by The Sun in 2018 which made claims that Depp was abusive and violent to Heard. 
Johnny Depp denied all such claims of abuse and brought the publisher to court in 2020. But, Heard testified supporting the publisher and said that all his claims were true. 
Then, the UK court declared the publisher not guilty and the paper's claims somewhat true.
Now since April 12, 2022, Depp's $50 million defamation case against Heard is under trial in Virginia. The televised lawsuit is looking at all aspects of the couple's relationship and Depp's life from his abusive childhood to drug addictions.
Heard has continued to stay on her word and has accused her ex husband of abuse. She has spoken of several instances when she felt threatened by Depp. However, Depp has refused all such allegations and has said that he never struck her or any other woman in his life.
Editor's pick on what to read next:
The Short Life of Kevin Samuels Dating Guru Revealed
Jaden Smith tweets in support after Will Smith hits Chris Rock at the Oscars
Euphoria Season 3 Star Alexa Demie Net Worth in 2022
Daddy Yankee Net Worth in 2022, Income, Salary – Is he the Richest Puerto Rican rapper?
Farrah Forke, actor on 'Wings' and 'Lois & Clark,' dies at 54