Frozen 3 is one of the most anticipated animated movies of all time as fans all around the world eagerly wait to watch their favorite ice princess in action again. 
Frozen 2 managed to become the highest-grossing animation ever after its release in 2019. Thus, fans expected the movie series to be renewed for a threequel immediately! However, it has been quite a few years, and we have heard no news regarding the release date of Frozen 3. Does this mean the Frozen journey has come to an end? Or will our favorite sister's duo return to save the world once again? Keep on reading to find out the latest updates about Frozen 3. 
Release Date of Frozen 3 
So far, we have heard no word on the renewal of Frozen 3. The threequel is still a mystery, and we have yet to figure out whether it'll come out or not. 
When Into The Unknown came out in June 2020, we found out some details about Frozen 3 from Mark Smith, director of the story of Frozen II. He said, "We have not had that discussion," referring to frozen III.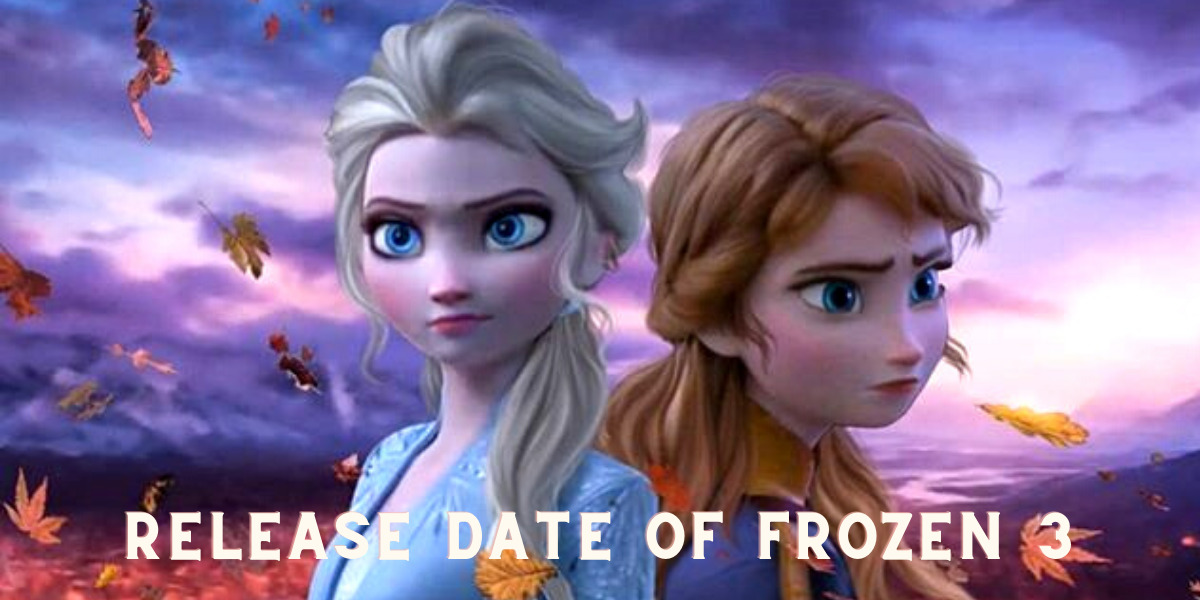 The co-director, Chris Buck mirrored Mark's words while saying,
"I always say ask us a little bit later… for us, I would say… ask us in six months!"
The other co-director Jennifer Lee also shared her opinion on the renewal of Frozen for a third movie. She said, "For us, this feels like what we set out to accomplish. It feels like the end, but the first one felt like the end when we did it. We don't know. I think, right now, it feels like the end." 
Additionally, it took six years for Frozen 2 to come out after Frozen 1 premiered. Thus, it is highly likely that it will take another six years for Frozen 3 to come out.
Frozen 2's documentary Into the Unknown showed us the behind-the-scenes of filming an animation. It included the nitty-gritty details, including the amount of effort and work that goes into making one animated movie. Thus, it is no surprise that the directors always take such a long time to release a sequel animation. 
If all goes well and Disney does renew Frozen for the third season, we expect to see it in 2025 at the earliest. However, it is entirely possible for the date to be earlier or later. 
Frozen 3- Who's coming back? 
The cast will include our favorite sister duo; Idina Menzel as Elsa and Kristen Bell as Anna. 
Additionally, Gad is also working on another Olaf series, At Home with Olaf. Thus, there is no doubt that he will come back to star in Frozen 3. Jonathan Groff will also come back as Kristoff.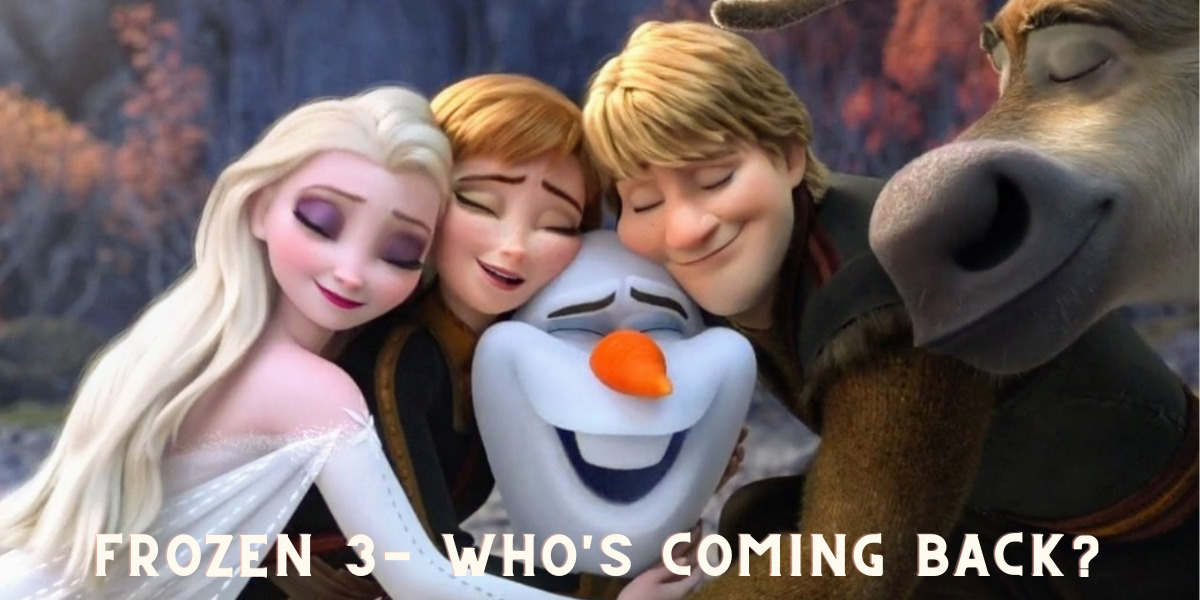 We also expect Sterling K Brown to come back as Mattias, Rachel Matthews as Honeymaren, i.e., Ryder's sister, Jason Ritter as Northuldra member Ryder and Ciarán Hinds as the Rock Trolls leader Pabbie.
In flashbacks, we may also see Evan Rachel Wood as Anna's mom, Iduna and Alfred Molina as the dad Agnurr. 
The casting is not official as of yet. Thus, all of this is based on speculations and hope. 
Frozen 3 Plot
In the finale of Frozen 2, we see Elsa going back to the forest and living her magical life in peace while Anna takes over the Kingdom as Queen of Arendelle. Together, the two work towards ensuring peace between the magical and human worlds.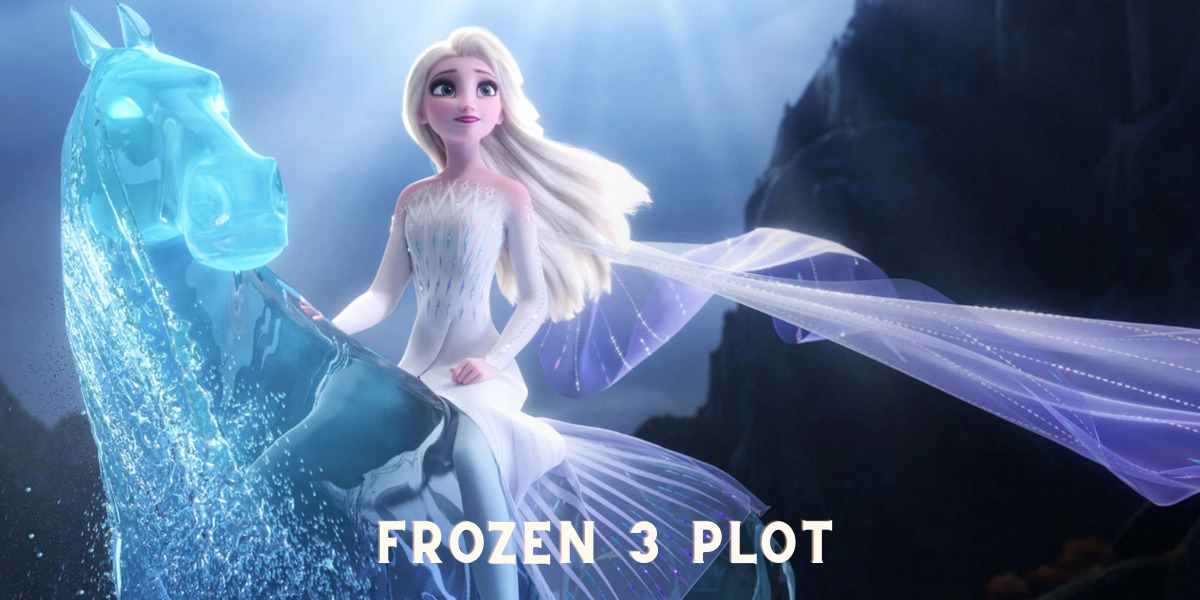 Frozen 2 had a perfect ending with no loose strings left. Thus, we can not predict what might happen in the next part of the movie series. All we know is that if there is a Frozen 3, it will deal with some serious conflict where Anna and Elsa face yet another challenge. However, since the arc is already complete, the third movie faces a slight risk of being an unnecessary sequel. 
Frozen 3 will only be created if there "was a reason to exist," according to Gad. He also said,
"If there's always a story worth telling, I'm sure that Jennifer Lee and the incredible team over at Disney animation will tell that story one day."
Frozen 3 Trailer- Where can I watch it? 
Unfortunately, there is no footage or BTS or Trailers for Frozen 3 now. We probably won't even get any coverage until the threequel is officially renewed and begins filming.
Editor's pick on what to read next:
Amphibia Season 4 Will There be a New Season?
Strange World Release Date, Cast: Everything You Need to Know
Big Hero 7 Sequel Release Date and Renewal Updates