Miracle Workers season 4, a TBS comedy series based on the works of Simon Rich, has been renewed. And why wouldn't it? The anthology format series featuring Daniel Radcliffe and Steve Buscemi is a huge hit and has a 79% rating on Rotten Tomatoes.
Created by Simon Rich, Miracle Workers has a new storyline in each season and can be enjoyed separately. The show is a perfect blend of comedy and a star cast.
After completing season 3, viewers are already excited to watch Miracle Workers season 4 and its comedic bits. Fortunately, we have all the latest updates on the popular television series. 
Miracle Workers Season 4 Release Date
While the fourth season has already been confirmed, its release date is still under wraps. The official release date still has to be announced and looking at the schedule of a release date for the previous three seasons, and it's quite difficult to predict a release date for Miracle Workers season 4.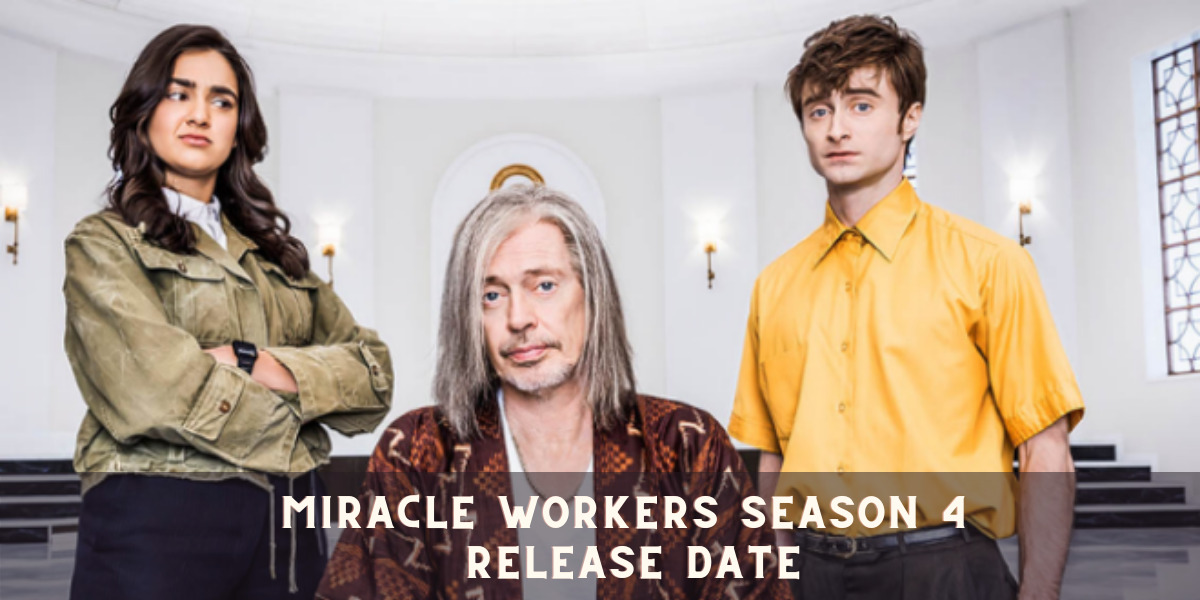 Season 1 began airing in February 2019 and continued to do so until March 2019. Then came the second season in January 2020, and it continued to premiere new episodes until March 2020. But season 3 didn't premiere around this time next year, in fact. It began airing new episodes for the very first time in late summer.
Recently we got a clue about the release date as in an interview Brett Weitz who is the general manager of TBS, TNT, and truTV, spoke about casting Daniel Radcliffe and Steve Buscemi and working with them. He said:
 "I'm always about finding the successes on our air and delivering that to the consumer, and I think what, for me, when you have Daniel Radcliffe and Steve Buscemi on your air, brilliantly funny, wickedly funny, it's hard to pass that up. I think these guys have a very specific idea of how this shows plays out. There's meaning to the anthology, so we're really excited to see what they've crafted for season four, and it's been unbelievable being in business with them." 
These words made it clear that work on the fourth season has already begun, meaning fans won't have to wait very long for new episodes. Also, looking at how every season has taken almost a year to get produced and air, we think season 4 of Miracle Workers will be released in the second half of 2022.
Miracle Workers Season 4 Cast
With every new season, new faces are added to the cast list. After all, it is an anthology series. 
However, our very own Harry Potter Daniel Radcliffe has been a constant in the three seasons. Additionally, Steve Buscemi will also be a part of season 4, just like he's been in the previous seasons. Both cast members play a key role in the series and take on a new role in each season.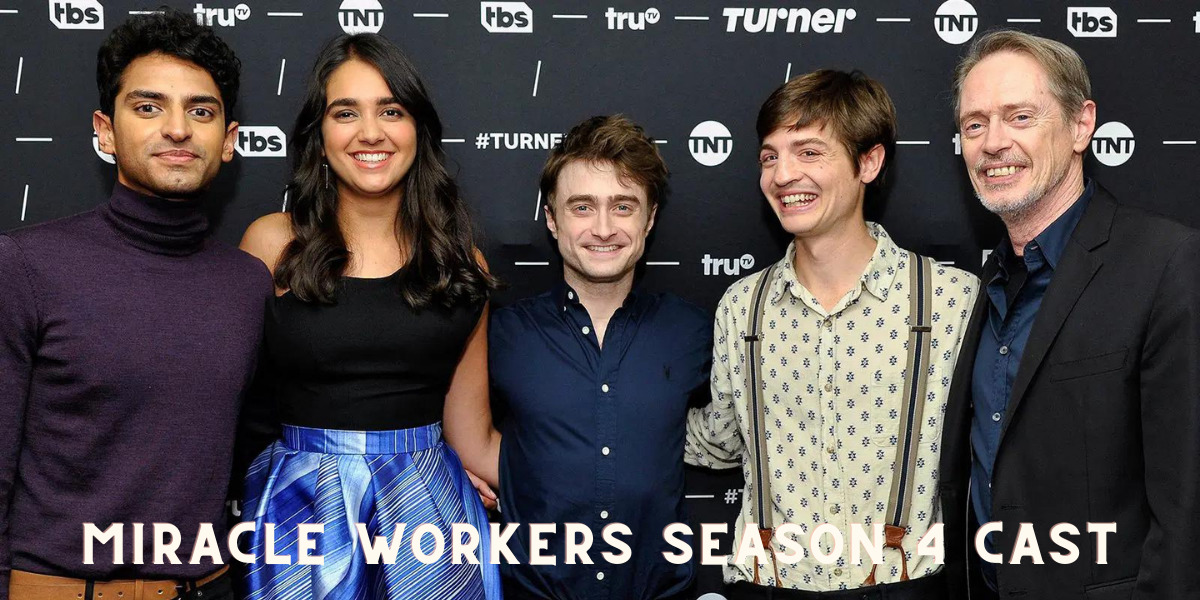 In addition to these lead actors, Geraldine Viswanathan, Karan Soni, and Jon Bass have also been a constant and will probably be a part of the fourth season.
Besides these, each season has had special guests. The number of special guests that have appeared until now is long. It includes Chris Parnell, Margaret Cho, Fred Armisen, Peter Serafinowicz, Kevin Dunn, Tim Meadows, Ron Funches, and Bobby Moynihan. This is a clear indication that season 4 will also have special guest appearances who will spice up the series. Once we find out the names of these new faces, we will let you know.
Miracle Workers Season 4 Plot
Since Miracle Workers is based on an anthology format, it's quite impossible to predict what will happen in the upcoming season. 
The first season showed Radcliffe taking on the role of an angel and Buscemi taking on the role of a distracted god. In this season, the angels had to get two mortals to kiss in order to save the world. The second season of Mortal Workers showed these same actors take on different roles. This time Radcliffe was a naïve aristocrat surrounded by peasants. Then, in the third season of Miracle Workers, we saw a completely new plot again, and those same cast members took on new roles. In season 3, the plot revolves around Oregon Trail and its games. And Radcliffe was asked to show an entire town the path to salvation and save them.
Now, for the fourth season, the plot will be new, and so will the roles. There are chances that the plot might be written in such a way that it gives viewers an overall theme. But nothing is decided yet, and we'll just have to wait for TBS to release an official synopsis to give a clear idea of what to expect. Either way, we are sure the season will be just as interesting.
Miracle Workers Season 4 Trailer
The trailer for the anthology comedy's latest season isn't here yet. But we are sure it will releasing quite soon as the release date is expected to be this year. The official trailer will probably release just a few days before Miracle Workers season 4 air with new episodes.
Editor's pick on what to watch next:
Dynasty season 6 Expected Release Date and Renewal Status
Mr. Mayor Season 3 Cast, Release Date, Countdown, Trailer, Spoiler
Sneaky Pete Season 4 Release Date, Cast, Plot {Latest Update}
The Sound of Magic Season 2 Release Date, Cast, Storyline and Everything We know Till Now
The Nevers Season 2 Latest Update on Release Date, Cast, Trailer and Storyline