Directed by Gaspar Antillo and Claudia Huaiquimilla, 42 Days of Darkness is a Netflix Chilean thriller series that is inspired by true events. The Spanish language series revolves around the sudden disappearance of a woman, Veronica Montes. This unravels lots of secrets and shocks everyone around here. The first season is already out on Netflix, and viewers are wondering what the future is for 42 Days of Darkness Season 2.
The original name for the series is 42 Días en la Oscuridad, and its first season is becoming quite a hit. Although the first season brings an end to Veronica's case, it opens lots of doors for the next season as the lawyer Víctor Pizarro looks at a newspaper and finds out about another missing woman. What happens next, and when can we expect season 2? Continue reading to find out!
42 Days of Darkness Season 2 Release Date
The first season of the crime series was released with all its six episodes on May 11, 2022. And until now, Netflix hasn't renewed the show for another season.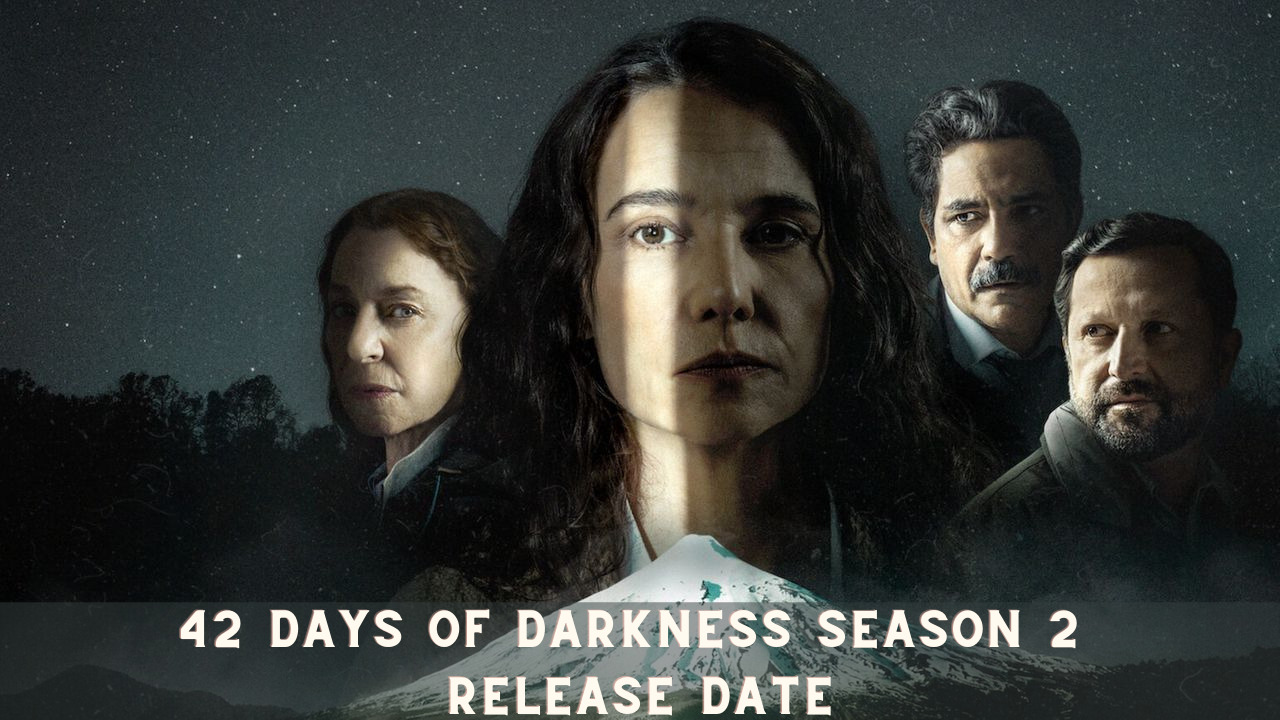 But worry not! As it's only been a couple of days since season 1 has released, and Netflix usually takes some time to analyze the success and popularity of a new show before making any decision about its future. So, at the moment, instead of releasing any official statement, Netflix is tracking down the progress of the first season.
Moreover, it seems like the Chilean thriller series is performing well, meaning Netflix will probably be renewing it. Also, the streaming giant might just renew the series by the summer of 2022. And so, if everything goes as planned, viewers can expect to watch new episodes of 42 days of darkness in the second quarter of 2023.
42 Days of Darkness Season 2 Cast
42 Days of Darkness season 1 featured the following cast members:
Pablo Macaya as Víctor Pizarro

Claudia Di Girolamo as Cecilia

Daniel Alcaíno as Mario Medina

Aline Küppenheim as Verónica

Montserrat Lira as Emilia

Amparo Noguera as Nora

Néstor Cantillana as Braulio

Gloria Münchmeyer as Berta

Julia Lübbert as Karen

Claudio Arredondo as Toledo

Daniela Pino as Asenjo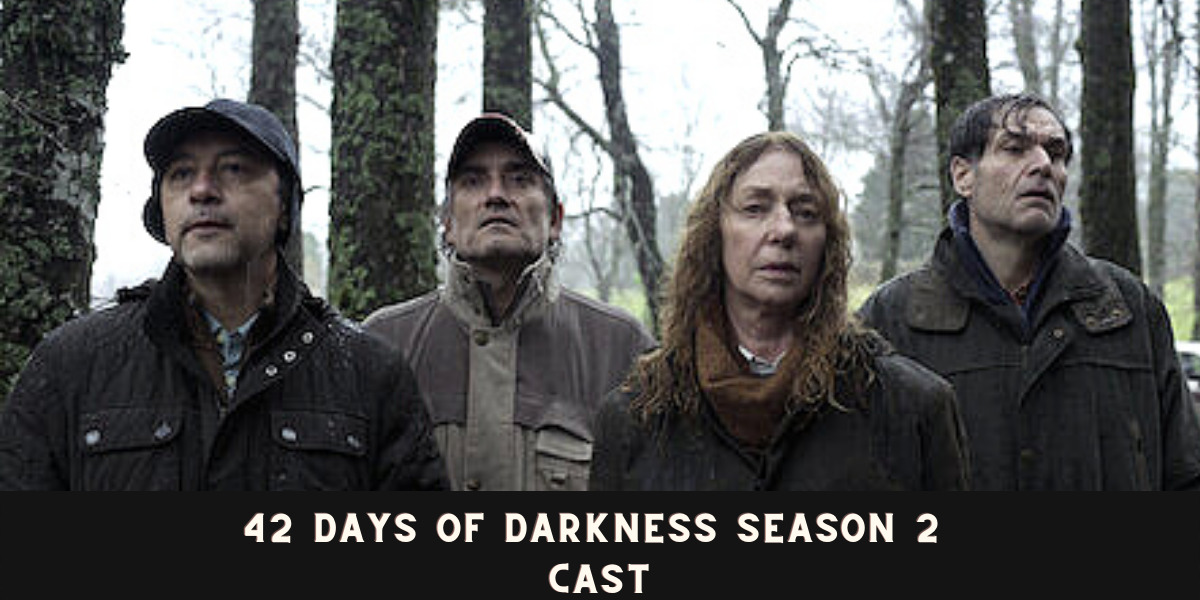 If a season 2 were to happen, we can expect Pablo Macaya, Néstor Cantillana and Amparo Noguera to return. The rest of the cast list will probably change as new cast members will be added to it. This is because there are chances that the Netflix original will follow a new case in the second season, which would result in new faces and new roles.
42 Days of Darkness Season 2 Plot
While there are no official plot details for the second season, the first season ended on a note that has left lots of options for season 2 to explore.
By the end of 42 days of darkness, in season 1, viewers get to see Pizarro's attempts to solve Veronica's case and prove her husband Mario was behind it. However, he fails to do so as he is unable to find a witness to testify. The end result of this is that Mario is set free, and the other defendant is announced guilty of robbery as well as homicide.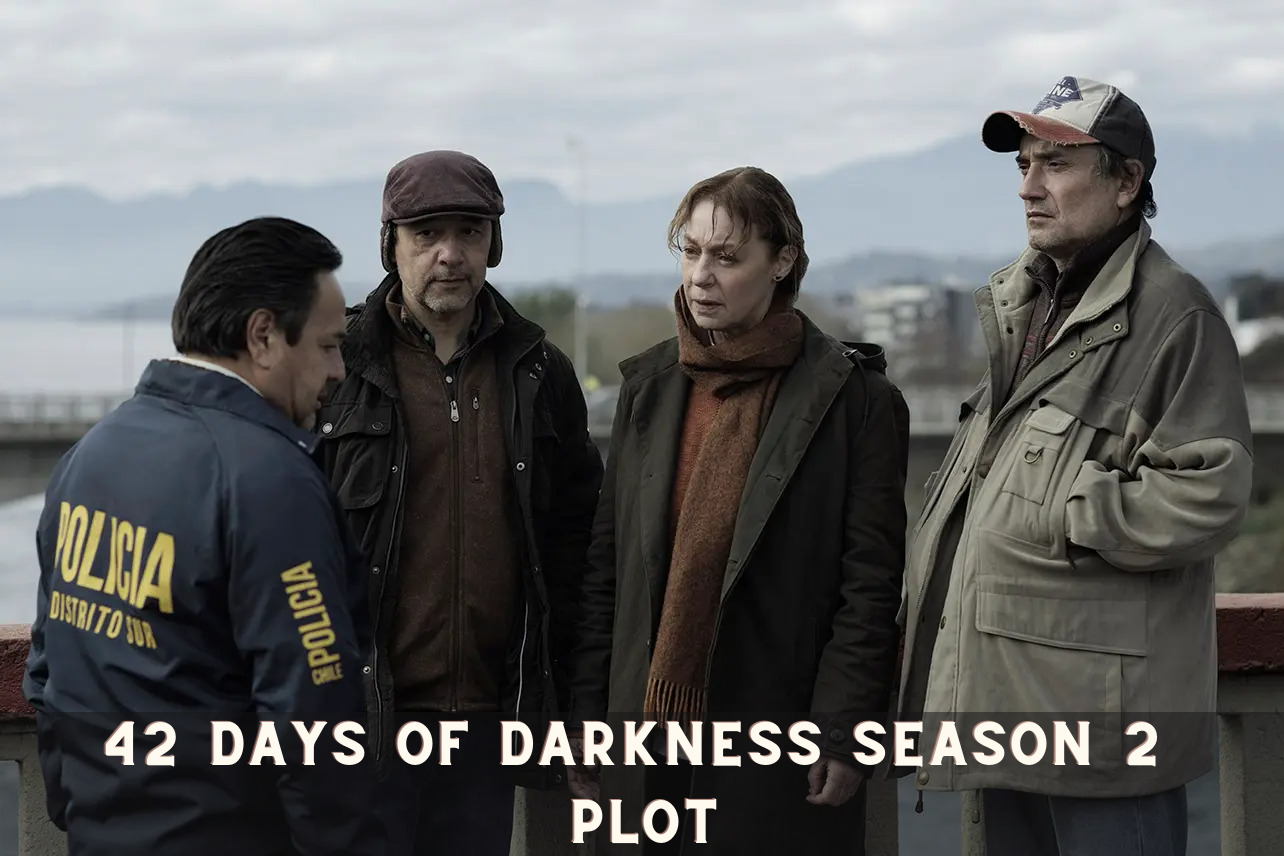 This completes the murder story of Veronica. So, season 2 would feature a new crime story probably based on true events. After all, at the very end of the first season, we saw Pizarro read a new case about a missing woman in the newspaper. On the other hand, Mario, Karen, and Emilia shift back into their old house, where they all lived with Veronica.
Expecting that the thriller series will follow the anthology format, season 2 will show Pizarro in the capital city of Chile with his son. The father-son duo will try to make justice prevail, and in doing so, they might even take the help of Nora and Braulio. Overall, the entire season is going to be exciting, with lots of mysteries to unfold.
42 Days of Darkness Season 2 Trailer
There is no official trailer or even a teaser for the second season as it hasn't even been renewed yet. Moreover, it will probably not release for another year, as even after Netflix green lights the show for a new season, it will take time to cast new members and produce the show, and the trailer will only release sometime before the actual season airs.
So, until Netflix decides the fate of 42 Days of Darkness Season 2, you can either rewatch season 1 or watch other Netflix originals of the same genre, such as The Killing.
Editor's pick on what to watch next:
Unforgotten Season 5 Release Date, Cast, Plot and Trailer Expectations
Miracle Workers Season 4 Will be Released in 2022
The Nevers Season 2 Latest Update on Release Date, Cast, Trailer and Storyline
Dynasty season 6 Expected Release Date and Renewal Status