Venture Bros is probably one of the most popular animated series of this generation. After going strong for seven seasons, the series has ended as season 8 for the show has been canceled.
The largely acclaimed series gained popularity because of adult animation. The show is written by Christopher McCulloch, who also did the voice of Hank. This block of programming languages is for all of Cartoon Network's late-night programming, including Adult Swim. The series released a pilot episode on February 16, 2003, and officially started airing on August 7, 2004. 
Venture Bros was the most popular show to air during the early 2000s in the adult swim category when the broadcasting networks were at their prime. What kept the show unique was that it would only release a season every few years. This mounted to a total of 7 seasons over 15 years. This gave the authors ample time to pen down a stellar script and prevent the show from becoming repetitive.
Venture Bros Season 8 Cast
A large chunk of the show's success can be attributed to the actors and actresses that made up the cast. Christopher McCulloch, who is also the author of the series, plays the role of Hank Venture. Michael Sinterniklaas plays Dean Venture. Dean Venture is the brother of the main character, Hank Venture.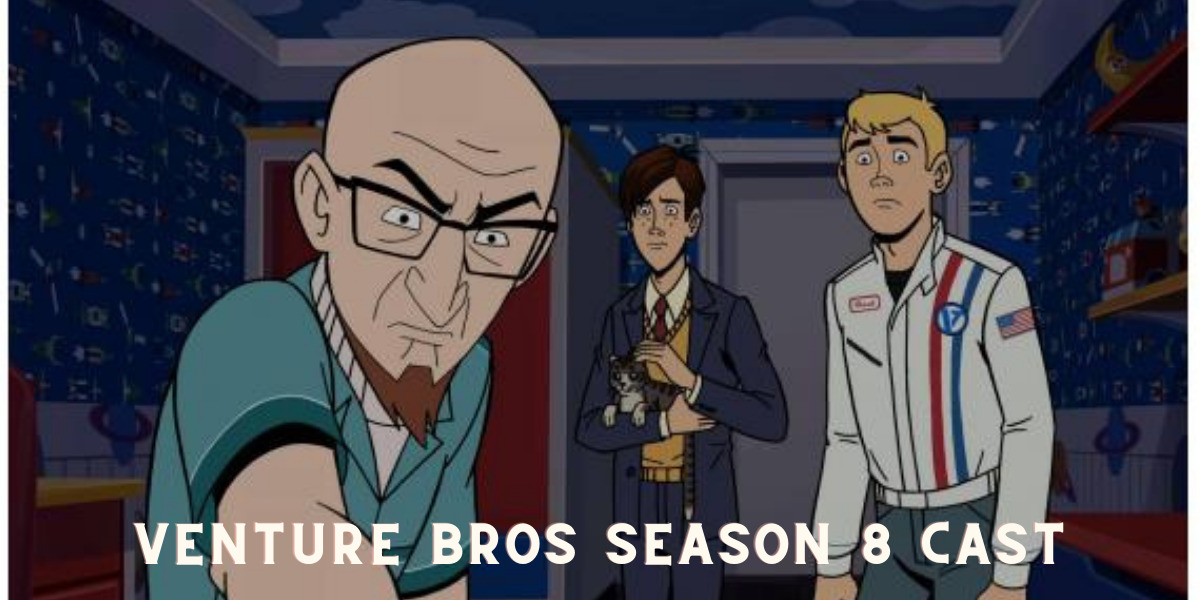 James Urbaniak voiceovered Dr. Thaddeus "Rusty" Venture and his deformed twin Dr. Jonas Venture, Jr. Furthermore, we have Brock Samson voiceovered by Patrick Warburton, Baron Werner Unterbheit by T. Ryder Smith, and Dr. Byron Orpheus by Dr. Steven Rattazzi. 
These are just some of the cast members that contributed to making the show a huge success.
Release Date of Eighth Season of  Venture Bros
At the 2018 Comic-con in San Diego, McCulloch and the executive producer, Doc Hammer, announced that the team had started work on the eighth installment of the series. According to them, the series would consist of 10 episodes and have a more action-packed theme. 
The finale of Venture Bros, which was scheduled to air in 2018, got delayed, and it was expected that the final season would air in 2020. However, Ken Plume, part of the Venture Bros team, said that the show was canceled on September 5, 2020. 
McCulloch, who also goes by the name Jackson Publick, later posted about the unfortunate news.
"Unfortunately, it's true: Venture Bros. has been canceled," series creator Christopher announced on Twitter, "We got the highly disappointing news a few months ago while we were writing what would have been Season 8. We thank you, our amazing fans, for 17 years of your kind (and patient) attention. And, as always, we love you."
James Urbaniak added,
"So, as it must to all, the cancellation has come for The Venture Bros. The pilot aired 17 years ago, which means the show was almost old enough to vote," he joked. "It was one of the great gifts of my life [and] career. The fans were, quite simply, the best. Thank you, everybody. Go. Team. Venture!"
Venture Bros Season 8

Storyline
The Venture Bros follows the daily lives and adventures of the Venture Family. The twin brothers Hank and Dean Venture may have good intentions but are incompetent and hence tend to cause trouble. Dr. Thaddeus "Rusty" Venture is their father, an emotionally insecure, unethical, and underachieving super-scientist. Rusty is a chemistry teacher at Midvale High School in New Jersey and a great inventor.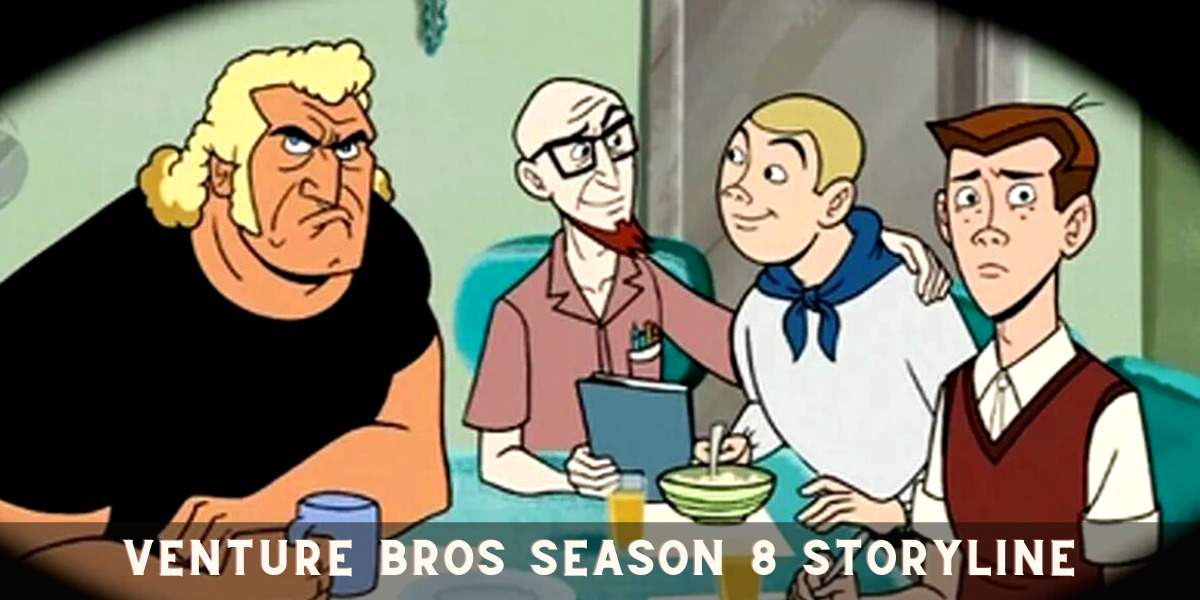 Brock Samson is a secret agent and also the family's bodyguard. His character transitions into a villain and a pederast, Sergeant Hatred. The Monarch is a super-villain and the family's arch nemesis.
Renewal Status
After the very clear-cut statement by the author and producers of the show, it was evident that the 17-year-long run of Venture bros has come to an end. But after the complaints received by Adult Swim for not getting a renewal, Adult Swim Tweeted: 
"This original film has been green-lit. Any complaints and we're turning this internet around and going home"
This original film has been green-lit. Any complaints and we're turning this internet around and going home #venturebros pic.twitter.com/EirHgegvV6

— adult swim (@adultswim) May 12, 2021
Now as of 2022, the good news is Team Venture is finally getting renewed and having a sequel to the seventh season. Adult Swim revealed that the Venture family will make a comeback but not as Venture Bros Season 8. It will be a new animated movie having the follow up story from season 7. The spoiler reveals that 
"Doc's latest invention will either bankrupt the Ventures or launch them to new heights, as Hank searches for himself, Dean searches for Hank, The Monarch searches for answers, and a mysterious woman from their pasts threatens to bring their entire world crashing down on them."
Throughout its time, the series was able to amass a huge fan following. Back in the early 2000s, when the number of broadcasting channels was limited, it provided a great source of entertainment for the teenage generation. Venture Bros has become a classic, and with new episodes from Season 8, fans will feel overjoyed.
Editor's pick on what to watch next:
Does Frozen 3 Have a Confirmed Release Date?
Amphibia Season 4 Will There be a New Season?
Strange World Release Date, Cast: Everything You Need to Know
Does bluey season 3 Have an Official Release Date on Disney+?