Ever since Disney+ accidentally revealed the She-Hulk: Attorney at Law release date, fans have been eagerly awaiting confirmation from the franchise. The much-needed affirmation is finally in, with the first episode of She-Hulk, Attorney at Law, dropping on 17th August 2022.
Recent years have brought about a whole different dimension to the Marvel Cinematic Universe. We see various core Avengers passing on the thrown to their prodigies. Yelena Belova will take the place of Black Widow, and Hawkeye is training Kate Bishop to replace him. Towards the end of Avengers: Endgame, we see Steve Rogers pass the baton to Sam Wilson, who is now the new Captain America. Following the trend, it was now time for the big green hero to step down and let his cousin step in his shoes.
According to the comics, She-Hulk has fought alongside the Avengers, Defenders, and the Fantastic Four. This opens up a plethora of possible future storylines for the various movie franchises. Future crossovers or heroes teaming up is highly expected in the upcoming years.
She-Hulk: Attorney at Law Release Date
Disney+ has officially announced the release date for the much-awaited rendition of the Hulk series. The first episode of She-Hulk will be dropping on 17th August 2022 on the streaming platform. The following 8 episodes will then release in a weekly manner with one new episode every week.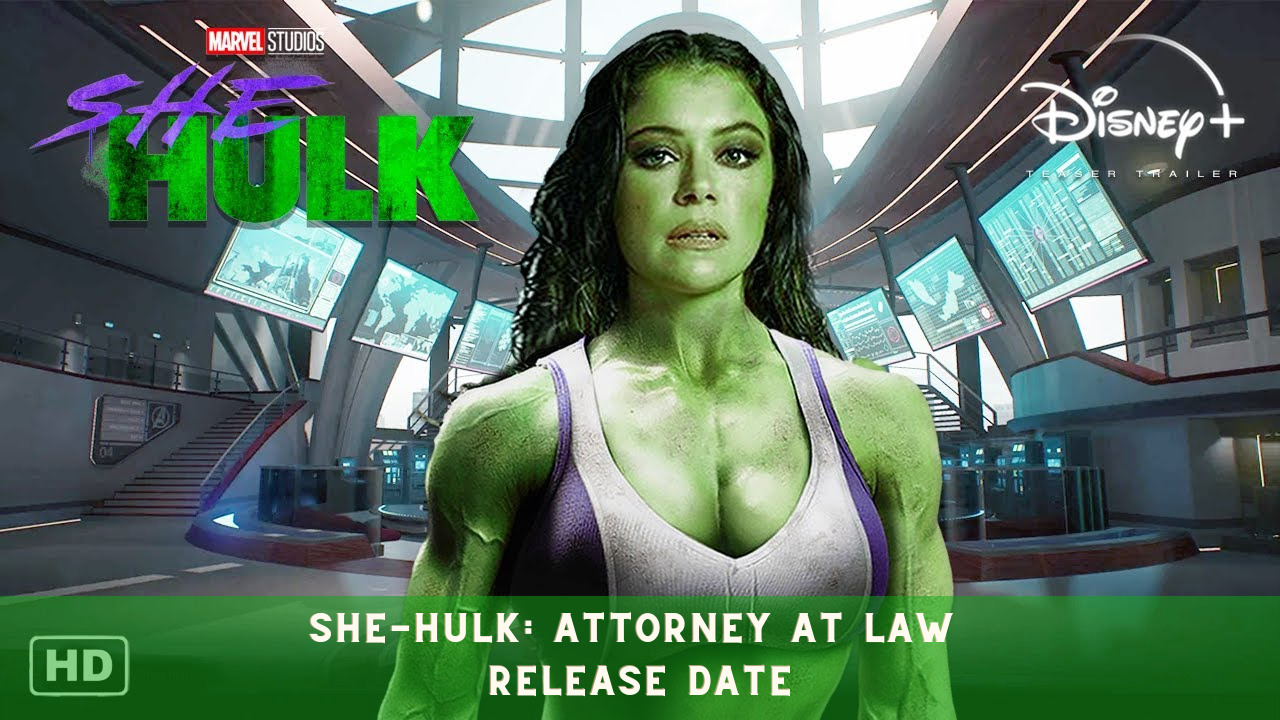 The Marvel Franchise and Disney+ both are known to be very discreet and strategic with the information they let out. However, about a week ago, the streaming service accidentally posted the release date for the latest superhero series by the MCU. This had fans in a frenzy, trying to figure out how accurate the leaked information was. After seeing the trailer, the 17th August release has now been confirmed.
She-Hulk: Attorney at Law Cast
Marvel has always gathered up a stellar cast for its movies, and She-Hulk: Attorney at Law is no exception to this. The casting team has done a fantastic job of bringing together some of the most talented and famous faces in Hollywood.
In the lead role, we see Tatiana Maslaney playing Jennifer Walters. Walters is an attorney by profession and becomes the She-Hulk. Tatiana Maslaney is a prominent actress, best known for her role in Orphan Black. She has won multiple awards, including a PrimeTime Emmy Award, a TCA Award, and 2 Critics' Choice Awards for her performance.
Joining her will be Mark Ruffalo reprising his role as everyone's favorite green hero, The Hulk. Hulk will be seen as Jennifer's cousin, guiding her through her transition. Ruffalo has been part of the Marvel Universe for well over a decade and has become a vital part of the franchise.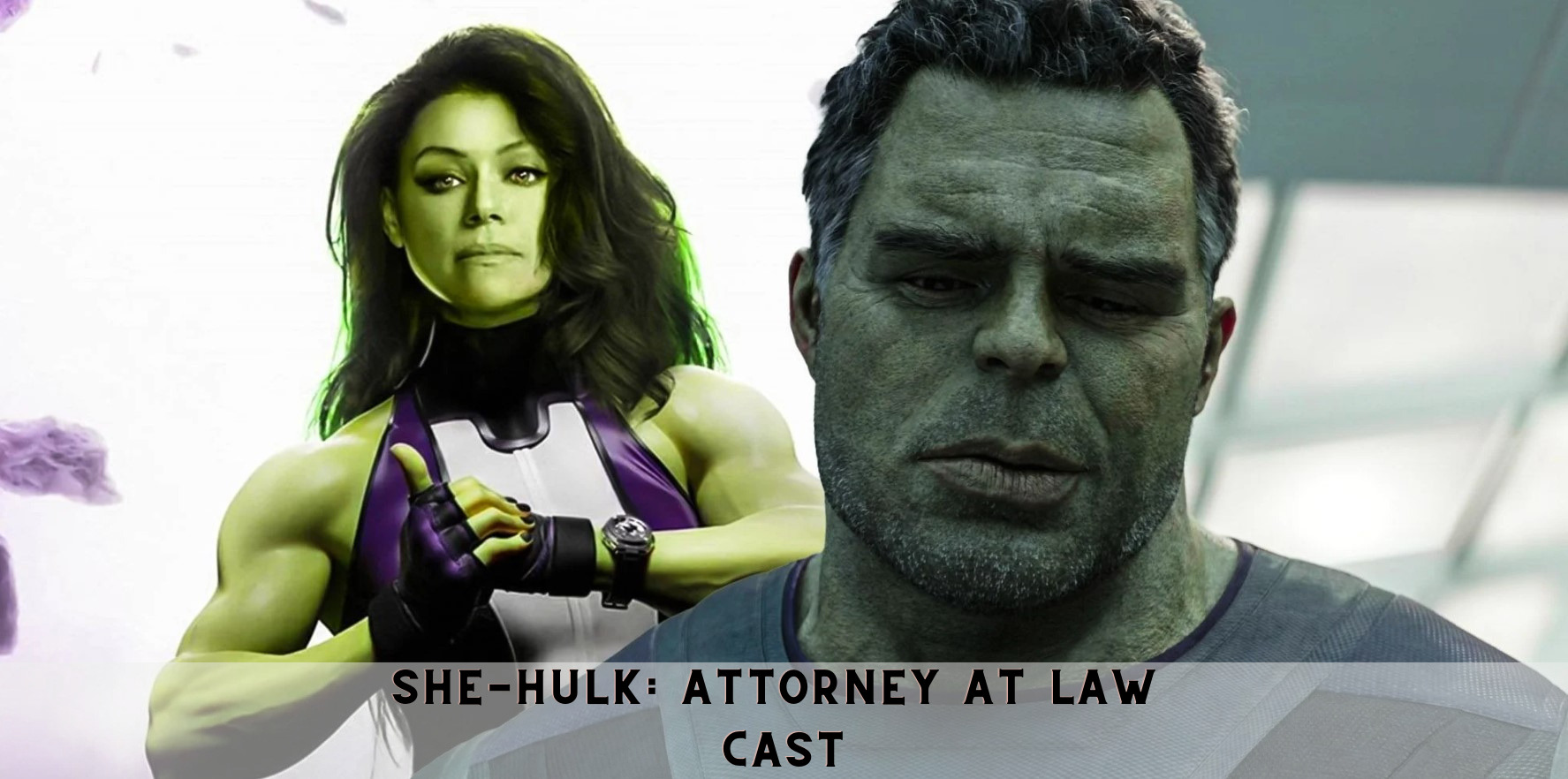 Fans will also see Tim Roth as the Abomination. The Abomination is a Russian-born ex-marine officer by the name of Emil Blonsky and a former nemesis of The Hulk. He is stronger than the Hulk and will prove to be a significant villain for the She-Hulk as well.
Titania is the main villain in the upcoming series and is being played by Jameela Jamil. Jamil is a popular English actress and is best known for her part in The Good Place. Titania, who was born Mary MacPherran, gets her powers after being taken to an alien planet.
Furthermore, we will see Benedict Wong return as Wong, the Sorcerer Supreme. Ginger Gonzaga will play Jennifer's best friend's role. Other cast members include David Otunga, Anais Almonte, Josh Segarra, Renee Elise Goldsberry, Jon Bass, and Nicholas Cirillo.
She-Hulk: Attorney at Law Storyline
The show revolves around the life of Jennifer Walters, who is cousins with Bruce Banner (a.k.a. The Hulk). In the series, Jennifer Walters gets shot and requires an emergency blood transfusion. Bruce Banner agrees to give her his blood; however, his blood is full of Gamma radiations. These radiations cause Jennifer to transform into the She-Hulk.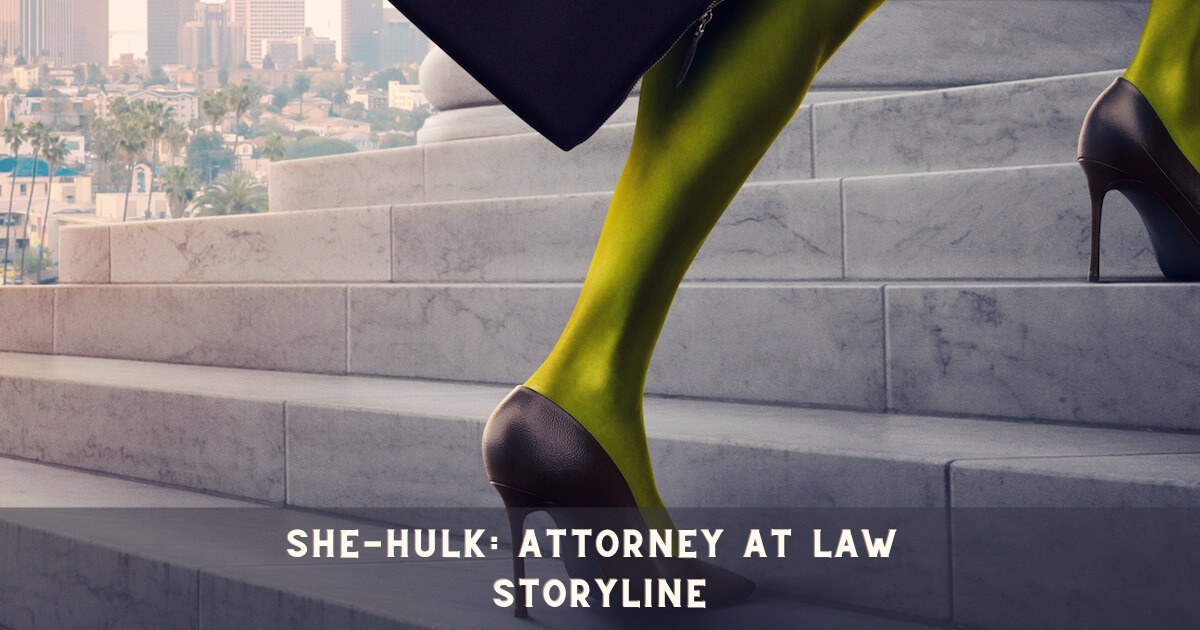 In contrast to the Hulk, Walters' Hulk is much more refined and smarter. She has better control over her emotions and powers, therefore, making her less of a threat to those around her. Unlike Bruce Banner, Jessica chooses to dawn her She-Hulk skin, which is much more accepted by the general public as compared to her male counterpart. Jennifer is a lawyer and conveniently works at the Superhuman Law Division of her firm.
The series has multiple villains featuring across its 9-episode duration. We see the Abomination return over a decade later. He was last seen in a prominent role, fighting Hulk in The Incredible Hulk, back in 2008. The central villain of the series is Titania, who is said to be a much stronger villain compared to She-Hulk's other opponents.
Trailer
The highly anticipated trailer for the series was released on 18th May 2022 and has had over 20 million views on YouTube. Prior to this, a teaser for the show dropped, which did not give away too much.
In the trailer, we get to see Jennifer dealing with her job, friends, and dating life, all while trying to adjust to this new aspect of her character, the She-Hulk. We also get to see Ruffalo's smart Hulk back on screen as compared to his initial crude Hulk form.
Neither the teaser nor the trailer has revealed Tatiana's look as she fully dons her 9-foot-something She-Hulk character. The trailer gives a glimpse of She-Hulk's full look from behind, but the creators are still leaving some things to the imagination. Looks like fans will have to wait till the series drops to see exactly what the She-Hulk looks like in her full form.
Check out the official trailer below:
Renewal Status
There are just under 3 months left till the release of this highly anticipated series. The show will be available for viewing 5 weeks after the release of Ms. Marvel, as well as Thor: Love and Thunder. The MCU phase 4 truly has fans gripped almost every single month with one hit after the other.
It is highly unlikely that a part 2 to the She-hulk series will release as Marvel is sticking to a one-season per superhero introduction theme. Nonetheless, fans will get to see a lot more of this new green female hero as she is sure to feature in multiple upcoming MCU movies. This is just the beginning of She-Hulk, as the team has so much in store for its audiences.
Editor's pick on what to watch next:
El Dragon Season 3 Has a Confirmed Release Date in October 2022
Miracle Workers Season 4 Will be Released in 2022
Dynasty season 6 Expected Release Date and Renewal Status
Superman and Lois season 3 is Releasing Date Confirmed?
Spider-Man: Across the Spider-Verse New Footage, Release Date, and Much More