Suzume no Tojimari is Makoto Shinkai's next project after Weathering with you and Your Name. Viewers who have enjoyed Makoto Shinkai's previous work are eagerly anticipating the release of Suzume no Tojimari. Fortunately, CoMix Wave Films has confirmed Suzume no Tojimari is scheduled to release on November 11th, 2022.
The wait is long, but at least the viewers know there's something great in store for them from the anime genius, Makoto Shinkai. The movie's title is inspired by the main character named 'Suzume'.
What is the Release Date for Suzume no Torijami?
Suzume no Tojimari is an anime movie set in the post-apocalyptic world with a very interesting storyline. The movie will be released in Japan on November 11th, 2022. However, it is still unclear when Suzume no Tojimari will be available to viewers around the globe. Judging from Weathering With You's timeline, viewers can expect a release in early 2023.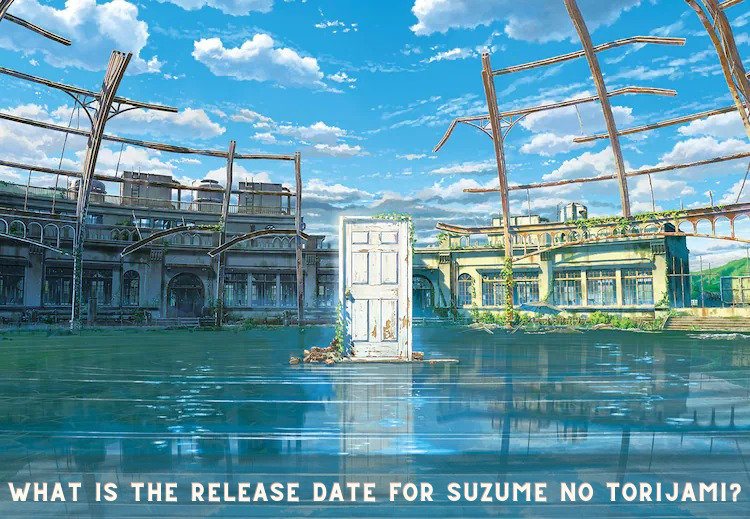 Weathering with you was released in July 2019 in Japan but became available across the oceans in January 2020. Mahoto also discussed the influence of the pandemic on the movie's development. He told TV Asahi that Japan was enforcing emergency restrictions when Suzume no Torigami was under process. Mahoto mentioned that the difficult time brought a new spirit into the movie's script.
LLC president Rahul Purini shared his faith in the movie and reiterated that Suzume no Torijami will be an enjoyable watch for anime fans. He was also excited to see how the movie is perceived worldwide among the diverse audience.
What is the Storyline of Suzume no Torijami?
Set in a post-apocalyptic world, Suzume no Torijami will follow Suzume's journey in Kyushu. According to the synopsis, Suzume is a 17-year-old girl who meets a young boy on the lookout for a door. Suzume finds an unusual door in the midst of a place ruined by some disaster. The door, however, looks protected from whatever caused the ruins.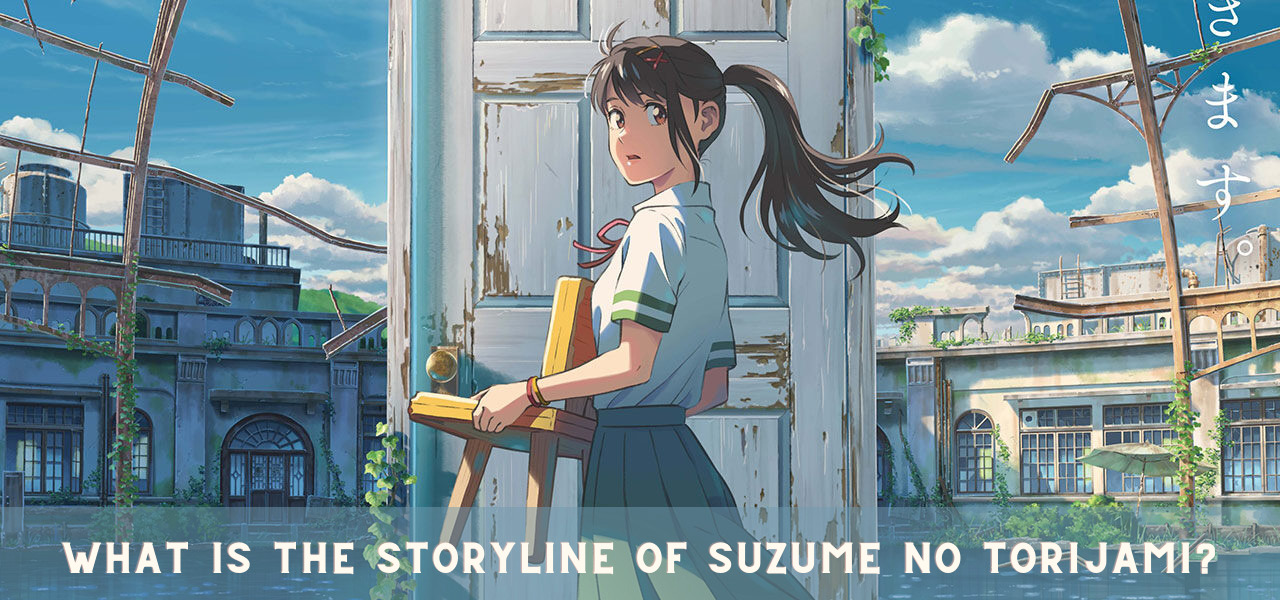 Curiosity takes over Suzume as she approaches to unlock the door's knob. As Suzume opens the door, she unknowingly unlocks various portals all over Japan. The unlocked doors create trouble for anyone who leers close to them. To control the disastrous situation from escalating, Suzume must find a way to close the gateways.
What Statement did Makoto Shinkai make about Suzume no Torijami?
Makoto Shinkai talked about the movie, saying it is a reminder for the audience who are looking for closure. As Suzume embarks on the journey to close doors across Japan, it will allow the audience to realize the significance of closing the many unlocked doors in their life. He also shared his hope that the audience will love the movie and leave theatres with a happy smile.
There's not much information on how the story will unfold. Viewers will have to wait for the movie's release to enjoy the plot. Before the movie comes out, it's a great opportunity to catch up on some of the previous brilliant anime movies directed by Makoto Shinkai. Makoto hopes that Suzume no Torijami will be another hit that he can put under his name. Let's see if the movie can live up to people's expectations.
The Cast Members for Suzume no Torijami
The movie centers around Suzume and a young boy, but it is still unknown who will play these characters. There are still seven months to go before the film's release, so we can expect to see more updates nearing the release date.
Is there a Trailer for Suzume no Torijami?
The official trailer for Suzume no Torijami came out on April 10th, 2022. The trailer confirms that the film has some incredible animation which is characteristic of Makoto's movies. Suzume is seen in a green dress riding her cycle across the beautiful landscape of Kyushu. We see a glimpse of the traveling man, but his face and identity are not revealed. A scene also depicts Suzume and Young Boy closing one of the disastrous doors through a magical key.
Check out the official trailer below:
Suzume no Torijami will definitely not disappoint with its intricate animation and incredible storyline. Viewers will be able to enjoy another masterpiece by Mahoto Shinkai in some time. There's still a 7-month wait, but we're sure it'll be worth it. Stay tuned to know more about Suzume no Torijami's release in North America!
Editor's pick on what to watch next:
Noragami Season 3 Release Date, Spoiler, Cast and More
Star Wars: Visions Season 2 Release Date, Cast, Plot and Trailer
Venture Bros Season 8 Renewed or Cancelled? (Latest Update)
Does bluey season 3 Have an Official Release Date on Disney+?