Cobra Kai will be coming back to our screens for Season 5. Netflix has confirmed this news and given us a release date as well. The popular streaming service announced the exact date at their Netflix Is a Joke: The Festival in Los Angeles. The show had its live event at the festival named Cobra Kai: Live and Badass. 
The sequel series to the 1980s Karate Kid will return to our screens for a season 5 on September 9th, 2022. This date has come as a surprise to its fans as they did not expect the show to release this soon. 
The show initially started on YouTube and, in a short time, gained excellent traction and appreciation from its audience. Receiving an 8.6 out of 10 rating on IMDb and an impressive viewer count, the Karate Kid sequel is quickly becoming a fan favorite. Further, it has also secured 4 Emmy Nominations for itself. Here is everything we know about the upcoming season and more.
Cobra Kai Season 5 Cast
The casting team has done a stellar job with the actors for the show, with each actor portraying their character in the best way possible. Most of the cast of Cobra Kai is set to return for the new season.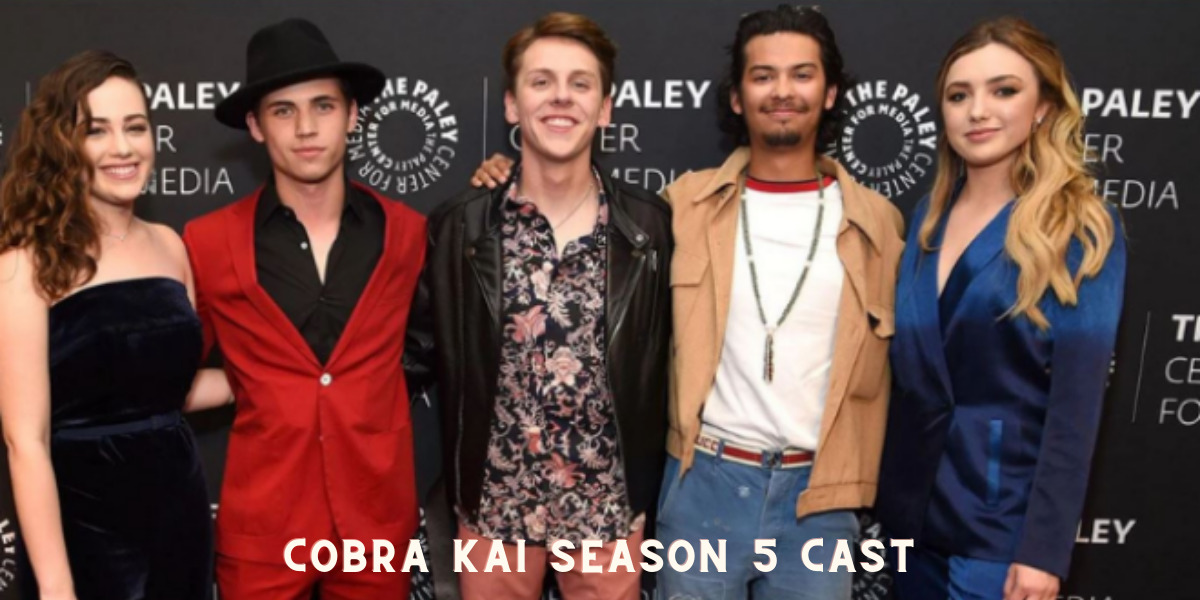 Ralph Macchio will reprise his role as Daniel LaRusso. The talented actor is best known for his roles in the three karate kid movies and now in its sequel. William Zabra will return as Johnny Lawrence. Zabka was also a crucial part of the original Karate Kid and now its sequel. He has also been nominated for an Academy Award for writing and producing his short film Most.
The cast members will also be returning, namely Courtney Henggeler as Amanda LaRusso, Xolo Maridueña as Miguel Diaz, Tanner Buchanan as Robby Keene, Mary Mouser as Samantha LaRusso, and Jacob Bertrand as Hawk. Further joining them is Gianni DeCenzo as Demetri, Martin Kove as John Kreese, Ian Griffith as Terry Silver, Dallas Dupree Young as Kenny, Owen Morgan as Bert, and Aedin Mincks as Mitch. Vanessa Rubio, Peyton List, Khalil Everage, Joe Seo, and Hannah Kepple will be seen in their respective roles in season 5.
Release Date
As confirmed by Netflix on May 6th, 2022, The fifth season of the popular series will release on September 9th, 2022. The show's first two seasons were released on Youtube with an eleven-month gap between them. Season 1 came out in May 2018, and season 2 dropped in April 2019.
Netflix saw the show's growing popularity and took it under its banner from Season 3 onwards. Season 3 was then released in January 2021 and season 4 followed in December of the same year. 
Following the trend, fans had expected season 5 to release towards the end of 2022. However, this early release date has the fans pleasantly surprised. Are they getting to see your favorite series much before anticipated? Sign us up for that!
Cobra Kai Season 5 General Storyline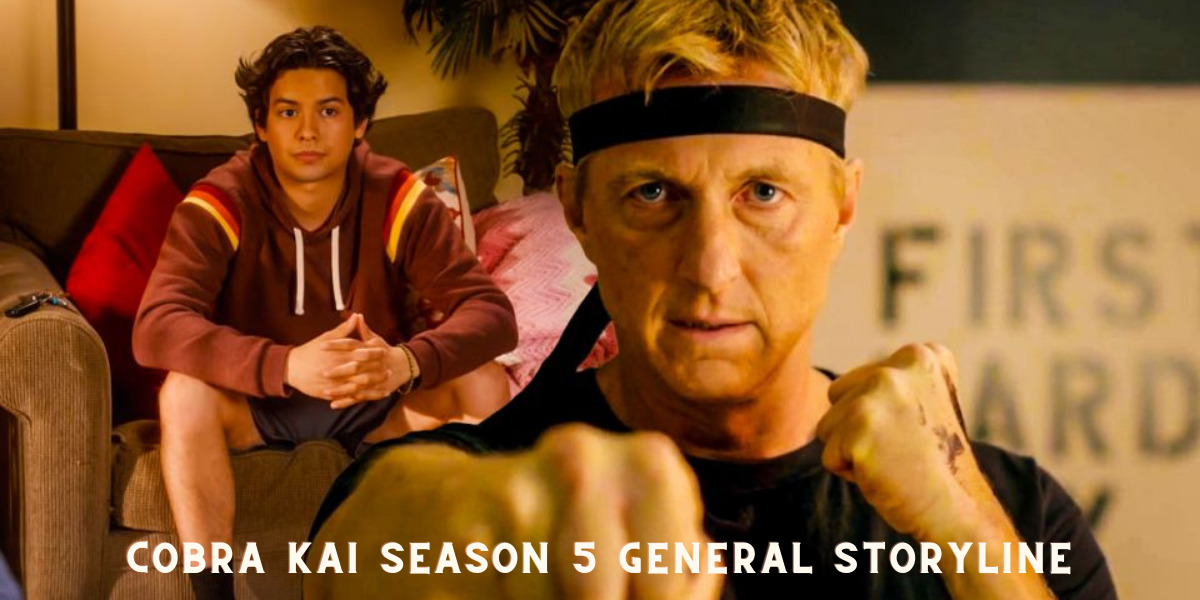 The story follows the lives of Daniel LaRusso and Johnny Lawrence decades after they faced each other in the 1984 All-Valley Karate Tournament. After being defeated by LaRusso at the tournament, Johnny's life went into a downward spiral. At 50, after an encounter with some bullies, he was encouraged to open up his own Karate center, where he teaches bullied, socially outcast teenagers how to defend themselves. He develops a strong bond with Miguel, one of his students, and decides to mentor him. The story thus follows a very similar theme to that of Karate Kid. 
Season 5 Storyline
The finale of season 4 ended on a very intense note, meaning that season 5 would begin where the previous season left off. The plot will show Miguel's story as he tries to find his father. We will also see his and Sam's relationship unfold. Fans will also see the connection between Johnny and Robby get more robust, and Daniel and Chozen are teaming up for the new season. 
According to the synopsis released by Netflix, Terry Silver furthers his efforts to make his "No Mercy" karate the only form of karate in town. Since Kreese is now behind bars, he will hopefully no longer cause trouble for Daniel and Chozen. 
The series co-creator, Jon Hurwits talked about season 5 in an interview with Deadline that the new season would be "insanity ." He said that the show would take a unique turn that would be much different from anything the viewers could predict. He also hinted that some familiar faces from the original Karate Kid movies might show up as well in season 5. 
Trailer
May has indeed been a great month for Cobra Kai fans worldwide, as not only did they get a season 5 release date, but Netflix dropped the teaser trailer for the series. The trailer dropped on May 6th, 2022, as Netflix announced the release date. Judging by the trailer, at least fans are now relieved that Miguel will be seen in season 5 as well. 
Check official Trailer:
Renewal Status
With the trailer here, fans are eagerly waiting for these next three and a half months to pass so that they can finally stream their favorite show again. For those who may have forgotten what all happens in the original Karate Kid movies, this is the ideal time to re-watch them and refresh their memory for the upcoming season.
Editor's pick on what to watch next:
She-Hulk: Attorney at Law Release Date, Trailer, Cast Updates
Station 19 Season 6 Release Date Officially Confirmed?
Unforgotten Season 5 Release Date, Cast, Plot and Trailer Expectations
Miracle Workers Season 4 Will be Released in 2022