The second season of the much-awaited dark comedy series, Physical, has been confirmed by Apple TV+. According to the streaming service, the Physical Season 2 will be released on 3rd June 2022. Created by Annie Weismann, the show has gained an impressive fan following in just one season.
The show is produced by Tomorrow Studios and executively produced by Rose Byrne, Craig Gillespie, and Liza Johnson. It has a 7.3 out of 10 rating on IMDb. Apple TV has released the first look images for the upcoming season, and fans are more excited than ever.
Physical Season 2 Release Date
Apple TV has confirmed that the show is set to release on 3rd June 2022. The show will follow a 10-episode format, with one episode releasing every Friday. The first season of the show dropped last year on 18th June and followed a similar weekly episode timeline. Season 1 of the series had 10 episodes like its upcoming rendition.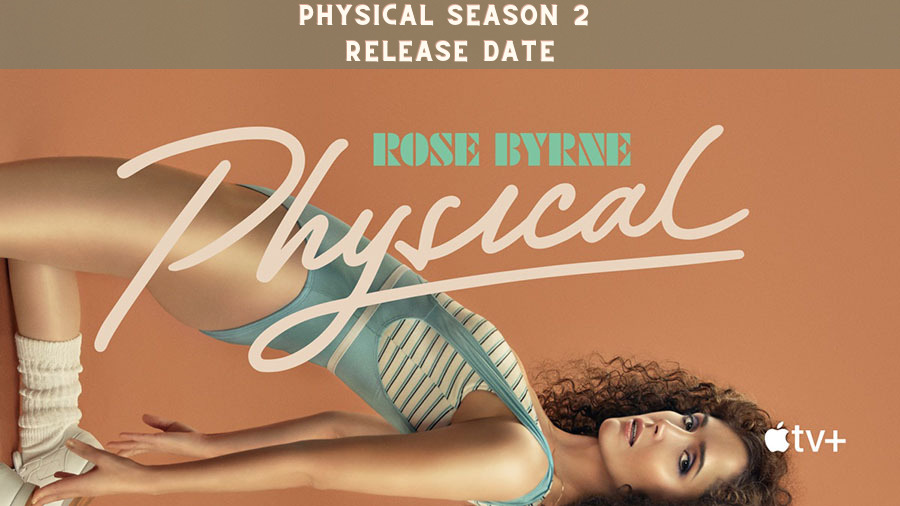 Physical Season 2 Cast
The show has an impressive cast full of immensely talented actors. Rose Byrne, who is also one of the producers for the series, portrays the character of Sheila Rubin. Byrne is an Australian actress who has done multiple movies of various genres, including Bridesmaids and Insidious. She has received multiple accolades for her performances, including a Golden Globe and PrimeTime Emmy award for her performance in the miniseries, Damages.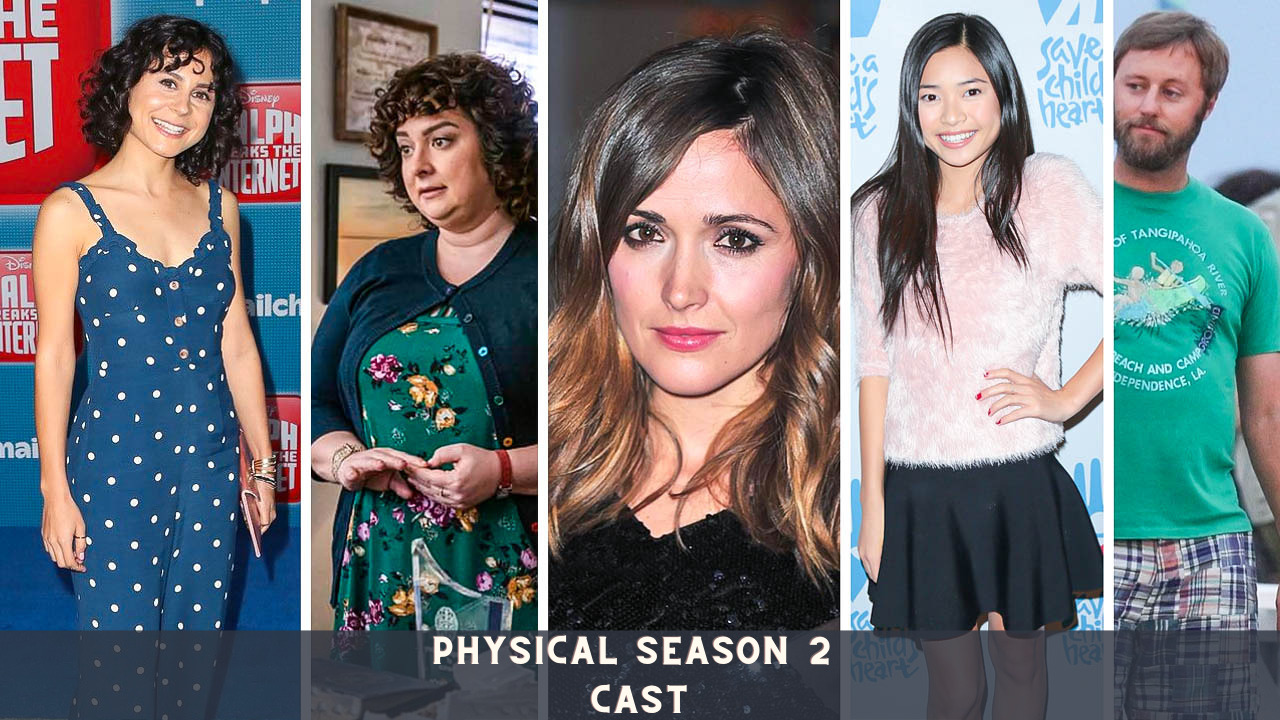 Alongside Byrne, Rory Scovel will reprise his role as Danny Rubin, husband to our protagonist. Other cast members include Geoffrey Arend playing the role of Jerry, Paul Sparks as John Breem, Lou Taylor Pucci as Tyler, and Della Saba as Bunny Kazam. We will also see Dierdre Friel as Greta, Ashley Liao as Simone, and Ian Gomez as Ernie.
A pleasant addition to the second season is Murray Bartlett, who will play the role of Vinnie Green. Vinnie is a charismatic fitness instructor, fitness guru, and pioneer of late-night infomercials. Bartlett is also an Australian actor and has done multiple movies and shows such as Looking and The White Lotus, respectively.
Physical Season 2 Storyline
Physical is set in the 1980s in San Diego and follows the journey of Sheila Rubin as she tries to escape her mentally abusive marriage. In her attempts to rediscover herself, she finds her passion for aerobics.
Season 2 finds Sheila Rubin having launched her very first fitness video. However, she is faced with multiple bigger hindrances along her path. With the addition of the charismatic Vinnie Green, Rubin is torn between her loyalty to her husband and her marriage and her undeniable attraction toward John Breem, a real estate tycoon.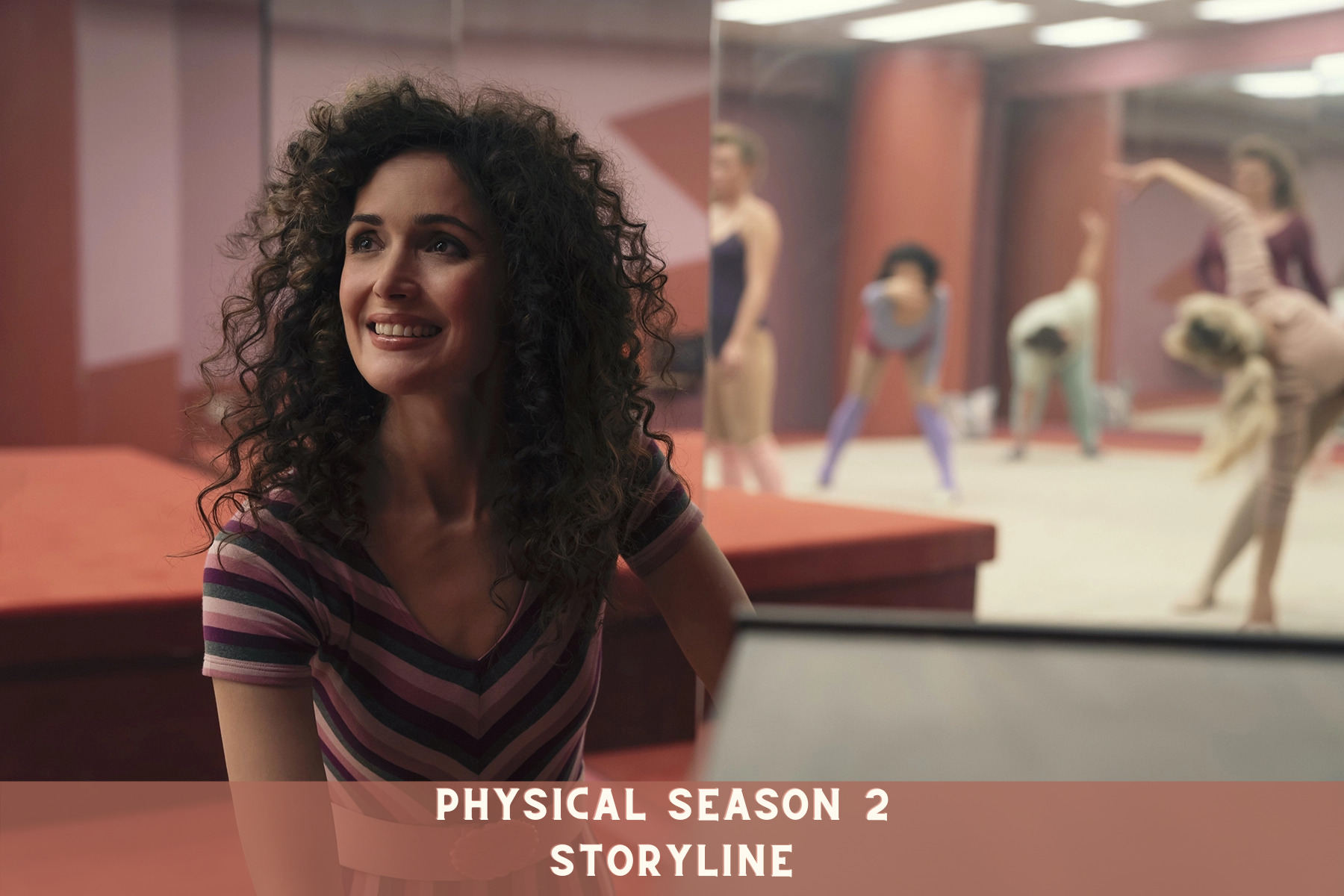 With the addition of the charismatic Vinnie Green, the fitness guru, Rubin is no longer the only game in town. Shiela has got new competition, and to truly prove her worth and build a fitness empire, she must outpace her competitors.
Trailer
Apple TV released the trailer for the second installment of its upcoming dark comedy series on 11th May 2022. The trailer is full of 80s glamour, fights, passion, and much more, making fans restless for 3rd June.
Following the golden words of Vinnie Green in the trailer,
"Change is coming, growth, but so is loss, pain, regret."
The trailer truly proves to be full of exactly that. Viewers are eager to see Sheila Rubin's story unfold over the next season.
Check out the official trailer below:
Physical Season 2 Renewal Status
The series was renewed for its second season in August 2021, just a few months after the very first season became available for streaming. This talks volumes of the high traction and praises the show has received for its storyline, direction, and acting.
Editor's pick on what to watch next:
Cobra Kai Season 5 Release Date Confirmed, Cast, Trailers and Latest Updates
Don't Worry Darling Official Trailer, Release Date and Cast
El Dragon Season 3 Has a Confirmed Release Date in October 2022
Station 19 Season 6 Release Date Officially Confirmed?
The Chi Season 5 Official Release date and New Chapter Revealed by Showtime