The popular LGBTQIA+ series, Love, Victor, is set to return to our screens for a season 3. The series is a sequel to the original Love, Simon, which garnered praises from audiences and critics alike. The first two seasons are available for streaming on Hulu and Disney Plus.
The producer of the series is Nick Robinson and Shawn Wilt, and it is directed by Jason Ensler. As excited as fans were to find out that Love, Victor was returning for a third installment, they had to take the news with a grain of salt. The creators of the show announced that while the series will return for Love, Victor Season 3, it will, unfortunately, be the final season.
Love, Victor Season 3 Release Date
As revealed by both streaming services, the series will drop its season 3 on Wednesday 15th June 2022 at 8 pm GMT. What is interesting about this is that both streaming platforms will release the latest season on the same day. UK fans can also expect the series to become available on Disney Plus on the same day.
Further, the final season will consist of 8 episodes, all of which will be dropping on the same day. This is slightly lesser than the previous two seasons of the show, which ran at ten episodes each. Nonetheless, all Love, Victor fans are truly in for a treat come mid-June.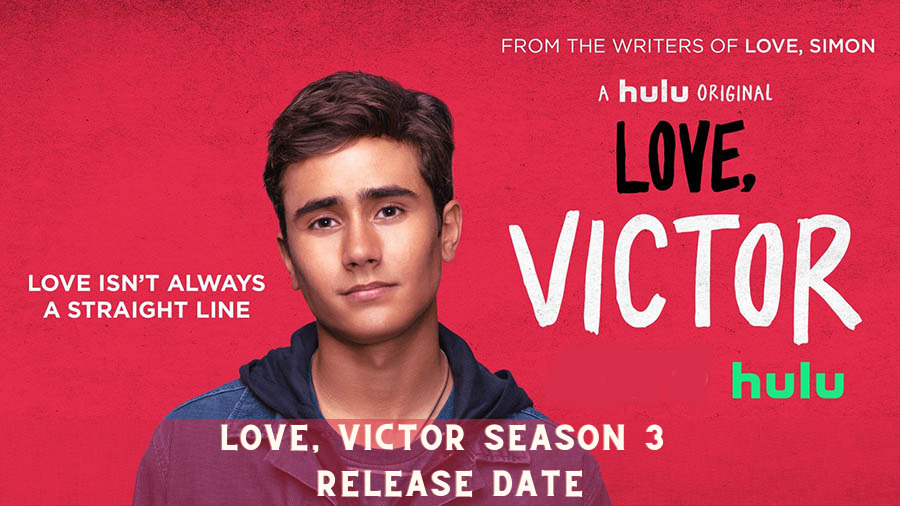 Love, Victor Season 3 Cast
The entire main cast of Love, Victor will be returning for a third season. Michael Cimino will return as Victor Salazar. Cimino is a fairly new actor but one with immense talent. Some of his previous movies include Senior Year (2022) and Anabelle Comes Home (2019). Rachel Hilson will continue her role as Mia Brooks. Hilson was previously seen in recurring roles in This Is Us and CBS's legal drama, The Good Wife.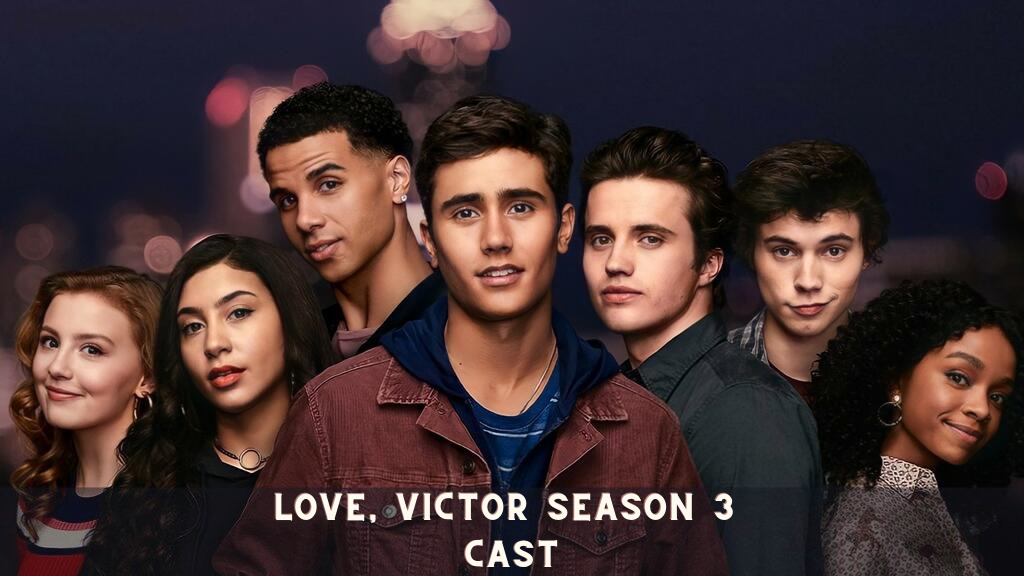 Alongside them, we have Anthony Turpel as Felix Westen, Bebe Wood as Lake Meriweather, Mason Gooding as Andrew, and George Sear as Benji Campbell. Benji is Victor's on and off boyfriend. Further, Isabella Ferreira is seen as Pilar Salazar, Victor's sister, and Mateo Fernandez as Adrian Salazar, Victor's brother. Playing Victor's mother and father are Ana Ortiz and James Martinex, respectively. Anthony Keyvan as Rahim and Ava Capri as Lucy will also feature in season 3 of the popular teen series.
Love, Victor Season 3 Storyline
The series revolves around the life of its protagonist, Victor, who has recently moved into a new town and started going to Creekwood High School. Through the course of the first season, we see Victor on a journey of self-discovery. Victor's struggle with his problems at home and his sexuality are discussed throughout the series.
The second season mostly focuses on the effects of Victor coming out to those around him. We see him deal with new friends and his relationship with Benji, which is often put to the test.
In the finale of the second season, the love life of multiple characters changes. From Felix breaking up with Lake and trying to forward things with Pilar to Lake exploring her sexuality by testing her relationship with Lucy, many new events unfold. We also see that Victor's parents try to give their marriage another chance, following the mess that it was in the first two seasons.
Throughout most of season 2, we saw Victor at a crossroads between trying to save his relationship with Benji or pursuing Rahim. Towards the very last moments of the season's finale, we see that Victor has reached a decision, but it is not revealed whom he chooses. Season 3 will definitely put more light on this major cliffhanger that has its fans at the edge of their seats.
Along with a new season, along comes a new guy, and with him, more complications for Victor. Is Victor going to stick with whom he chose in the finale of season 2, or will he regret his decision? Will this new character introduce feelings within Victor? Season 3 will unfold all of this and more. We will also see Felix get clearer about his feelings for Lake and Mia and Andrew trying to weigh in on whether they should stay together beyond high school or not.
Trailer
The trailer for the series dropped on 20th May 2022, almost a month prior to the set release date of the new season. Also. the trailer reveals a new guy, Nick, entering into the equation.
Check out the official trailer below:
Editor's pick on what to watch next:
Heartstopper Release Date Expectations, Trailer, Story Line
Don't Worry Darling Official Trailer, Release Date and Cast
The Chi Season 5 Official Release date and New Chapter Revealed by Showtime
Uncoupled – A New Comedy Show will Premiere on Friday, July 29 2022
Latest News About Cutie Pie Episode 12 Cast, Release Date, Plot, and Trailer