BET may release The Oval Season 4 this year, and we can't wait to watch more drama unravel in the prestigious White House!
The Oval is a soap opera TV series that is full of shocking plot twists and jaw-dropping revelations. It deals with the story of the new White House Family- Hunter and Victoria Franklin and their two deviant children. The series also sheds light on the staff that works in the House and their inner workings. All in all, it is a dramatic TV show that will have you hooked on it from day 1! So far, the series has three seasons. However, a fourth one may be coming to our screens soon! Is the Oval Season 4 officially renewed for production? When will it premiere? Will the cast remain the same? Keep on reading to find out!
The Oval Season 4 Release Date
Season 1 of the Oval came out in 2019, with the second one coming out in 2021. Season 3 also aired in 2019 and just completed premiering its last episode two months ago on March 22. Just a few days before the third season's finale, Tyler Perry (the show's producer) renewed the Oval for Season 4!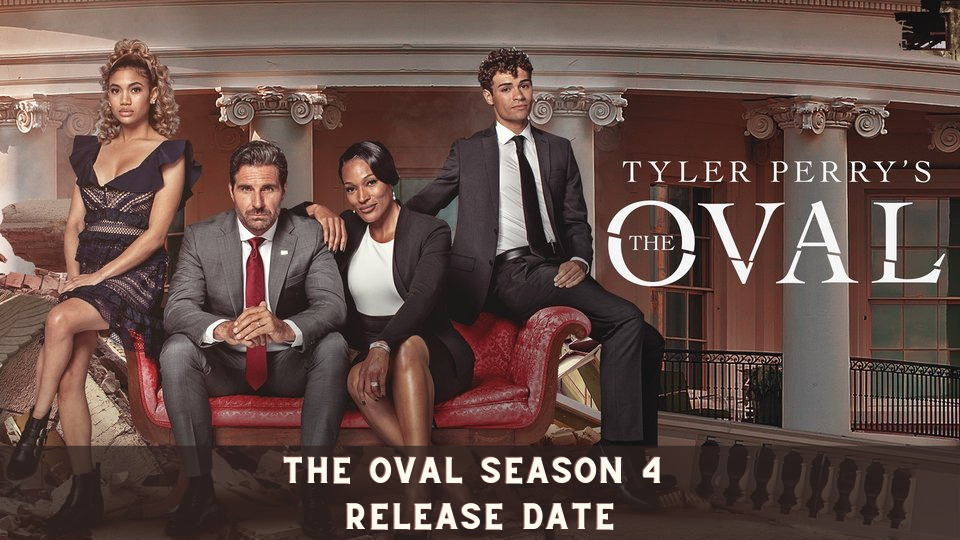 The fourth season has an official release date. It will premiere in October 2022, which is just four months away! Just like its predecessors, Season 4 is also expected to have somewhere between 20-25 episodes. Each episode is expected to be approximately 40 minutes long.
The Oval Season 4 Cast
The main cast will be returning to star in the Oval Season 4. This includes-
Ed Quinn- Hunter Franklin- The President who just moved into the White House.

Kron Moore- Victoria Franklin- The First Lady.

Paige Hurd- Gayle- The daughter of Hunter and Victoria

Javon Johnson- Richard Hallsen- Lead Butler and loyal staff member of the White House.

Ptosha Storey- Nancy Hallsen- Richard's devoted wife.

Walter Fauntleroy- Sam Owen- Lead Secret Serviceman

Taja V. Simpson- Priscilla- Sam's wife

Lodric Collins- Donald Winthrop- Chief of Staff

Ciera Payton- Lilly Winthrop- Donald's wife

Brad Benedict- Kyle Flint- Donald's partner in crime and secret service agent

Will Adams- Grip

Nick Barrotta- Allan

Teesha Renee- Sharon Welles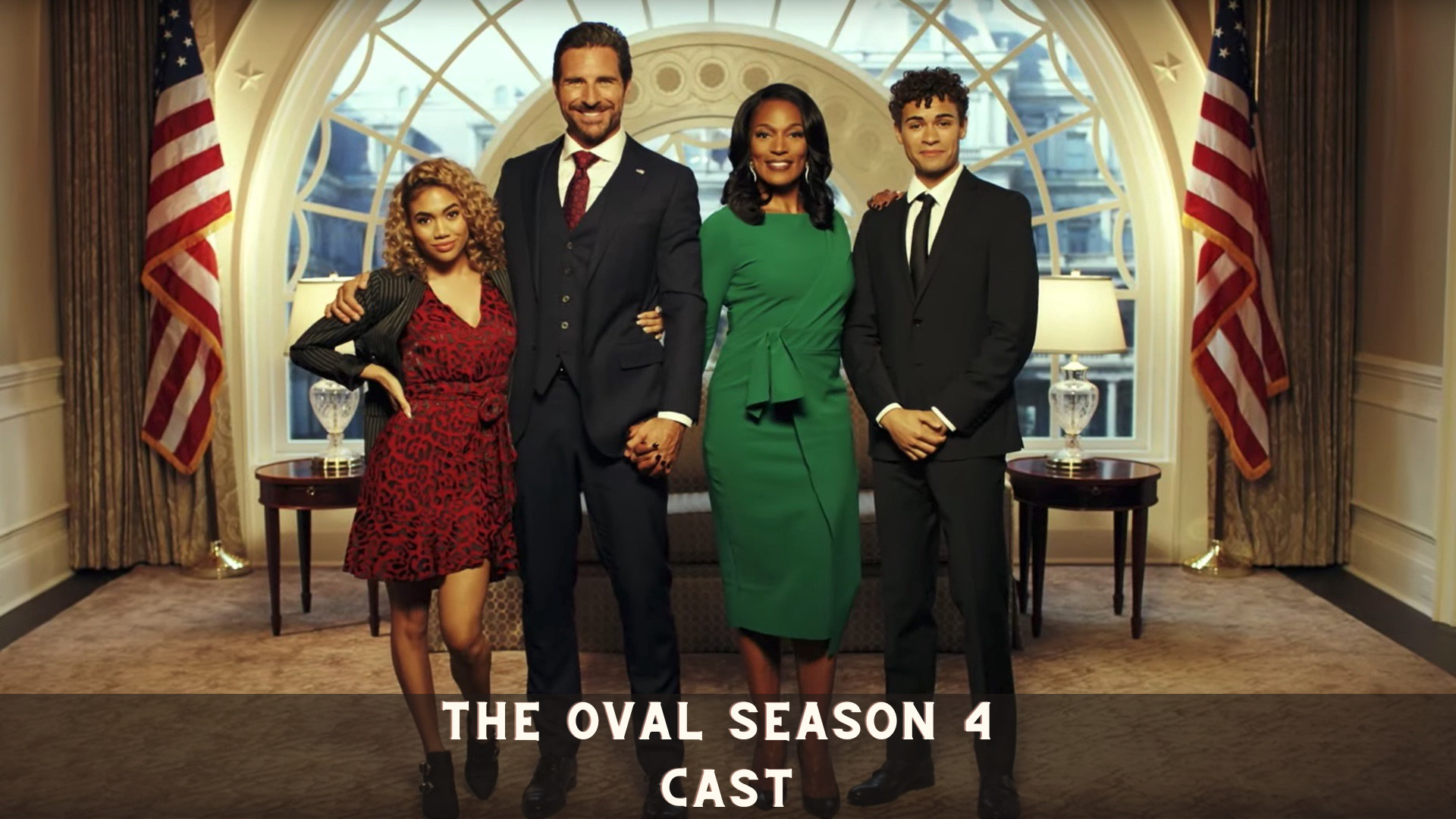 Daniel Croix Henderson probably will not return as Jason, Victoria and Hunter's son, in season 4. He was killed by Victoria in the previous season.
The Oval Season 4 Plot
The Oval deals with a new White House Family and how their crazy personalities affect America. It also focuses on the personal life of the staff that works at the White House and their importance. In the last season's finale, we saw Kyle with a gun and Barry running off. We also saw Lily getting shot by a mysterious shooter in her House. She also ends up shooting Donald twice! The next season will probably pick the story up from here! Does Donald survive? Will Lily get in any trouble?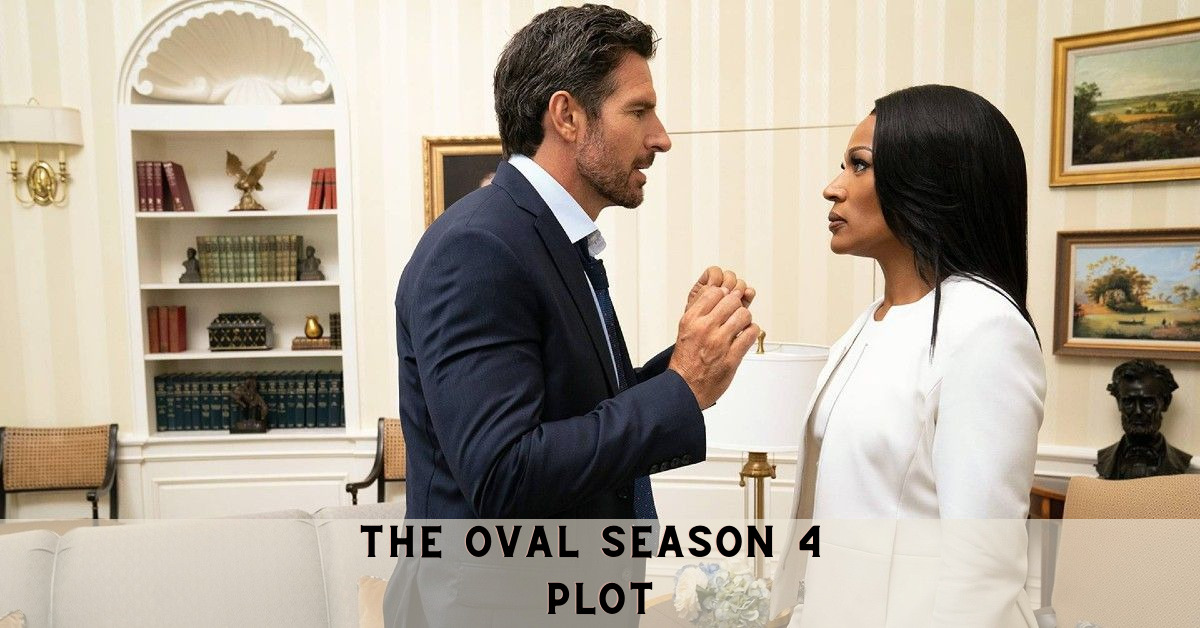 Moreover, in season 3's finale, we saw Grip holding a gun at Priscilla and Allan while Priscilla also aims her gun at him. So who shoots whom? Does Priscilla manage to shoot Grip? Or does he shoot her? Or does nobody shoot anybody? Only Season 4 will tell.
Additionally, Hunter seems to think that Victoria killed their son Jason. This was confirmed by Daniel, who scolded Victoria for doing this. In the end, Hunter is greatly upset and may even end up breaking up with her in the next season!
So far, the producers have not given us any hints regarding the fourth season. Thus, we have no idea about what is going to happen in the upcoming season. However, we are sure that it will bring the same thrill and drama to our tables as the previous seasons of the series.
Trailer
Production for The Oval Season 4 is expected to start in Spring 2022. Thus, we may not get a trailer until this fall. However, we will be sure to update you guys as soon as we get some exclusive footage or pictures regarding the Oval Season 4.
Editor's pick on what to watch next:
Becoming Elizabeth Season 1 has a Premiere Date in June 2022
Bad Girls Club Season 18 Latest Update on Release Date and Renewal Status
Home Economics Season 3 – A Comedy Series in Renewal by ABC
Love, Victor Season 3 Release Date, Cast, Plotline, Trailer
The Girl from Plainville Season 2 Release Dare, Cast, Storyline, and Trailer