Marrying Millions Season 3 is one of the most anticipated reality TV shows of 2022 as fans demand to see more controversial couples and their happily ever afters! 
Released by Lifetime, Marrying Millions features the thrilling drama-filled stories of couples in odd situations! They either have substantial age gaps between them or vastly different financial statuses. The show follows their journey to marriage as they encounter soaring highs and brutal lows. While some do get their dream proposals and fairytale weddings, others don't get as lucky! 
So far, Marrying Millions has two seasons with spectacular ratings and viewership. Thus, there is no surprise that fans are wondering about the renewal status of the series. Is Marrying Millions Season 3 green-lit for production? Will any of the couples from the previous season return? What are the latest updates? Keep on reading to find out everything there is to know about Marrying Millions Season 3! 
Marrying Millions Season 3 Release Date 
Marrying Millions made its debut in 2019 and managed to bag 433,000 viewers! In 2020, the show's second season came. Unfortunately, the fate of the series is unknown as of yet, as the producers have not renewed it for a third season.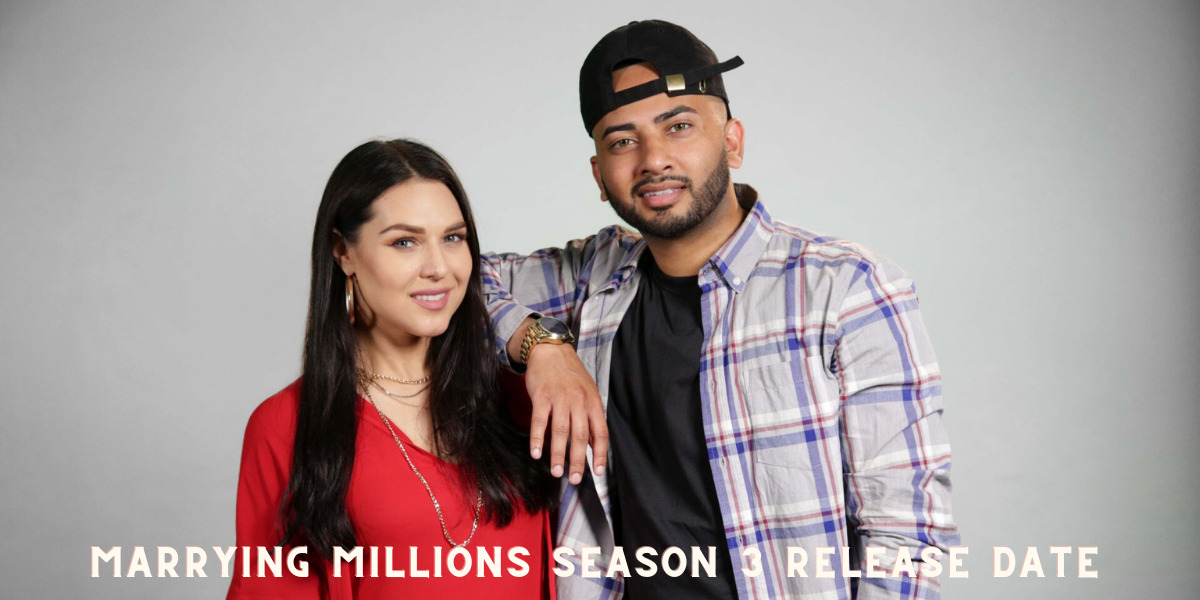 Fans have constantly been bombarding Lifetime with questions regarding the third season.
"When is Marrying Millions coming back?" they tweeted while demanding answers! Meanwhile, some fans also expressed their extreme frustration with watching new episodes of this top-rated dating tv series. "I'm going to need to marry millions to come back. It's ridiculous how short the seasons are and how infrequent. They need to take a book from the 90-day franchise, always have a new season on deck," they said. 
However, the producers have remained quiet regarding the renewal status of the series. Hence, there is no official news regarding the release date! 
Plot
Marrying Millions features the extravagant stories of odd couples! They are often scrutinized by family and friends because of the vast differences in their wealth or age! 
The couples consist of one insanely rich partner and one not-so-rich partner! The show places their relationship in the spotlight as it covers each couple's journey to marriage and the obstacles they face in their path. Unfortunately, in all of them not everyone get married! Some of them break up and do not get their glamorous happy endings. 
The series also revolves around questions regarding the couple's true intentions. Do they actually love each other? Or is one of them simply in it for the money? Most people believe that the latter is true, but you never know! Maybe these unique couples are actually madly in love, and money doesn't matter to them! 
In addition to, Marrying Millions Season 3 will deal with the same plot! six couples and all of them have to marry each other. It will be an exciting season full of drama, arguments, and jaw-dropping revelations. 
Marrying Millions Season 3 Cast 
If Marrying Millions Is renewed for a third season, fans should expect to see a lot of new faces! One or two couples from the previous season may also return to star in Season 3. This won't be surprising as one couple from season 1 returned to star in the second season.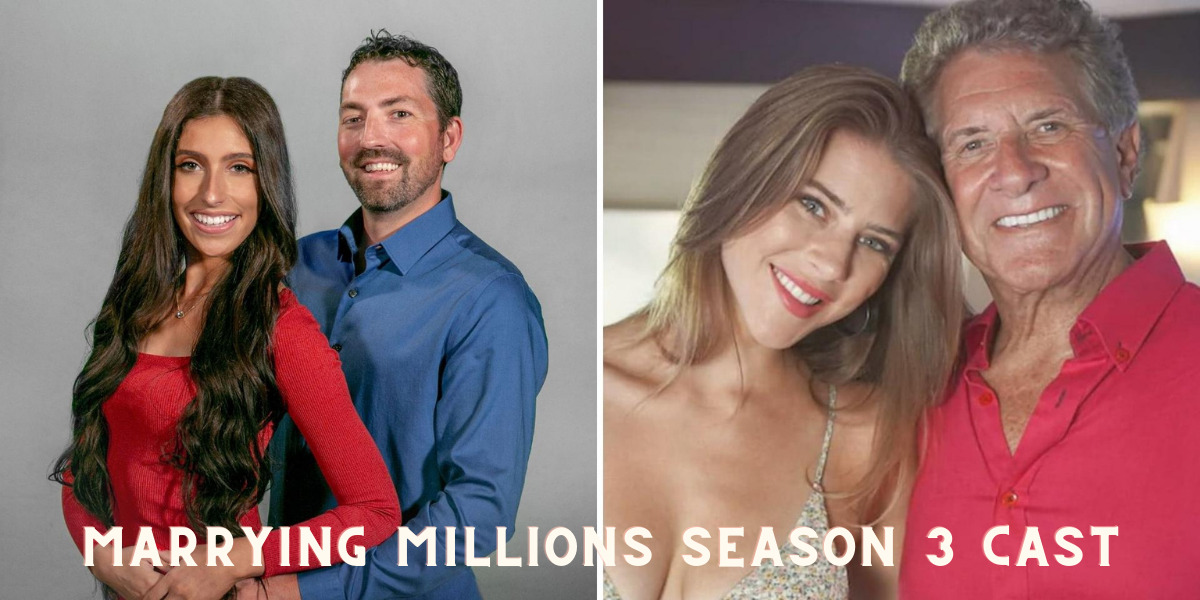 The first two seasons contained six couples each. Thus, we may see four to five new couples, all with over-the-top personalities and odd love stories! As of now, we have no news regarding these couples' identities. 
Trailer 
Marrying millions season 3 is not renewed! Thus, the trailer for the new season will probably not come out for quite some time! Moreover, It will be released once the show has completed its production and the release date is only a few weeks away.
Editor's pick on what to watch next:
Love on the Spectrum US Season 2 Will Have Confirmed Release Date Soon
Tales Season 3 Release Date, Cast, Plot, and Trailer
Love on the Spectrum US Season 2 Will Have Confirmed Release Date Soon
Book Club 2 The Next chapter Release Date, Cast, Plot, Trailer and Spoilers
Big Sky Season 3 Release Date Renewed and Spoiler Updates – by ABC