Seirei Gensouki Season 2 is just around the corner. After its first season, the Japanese isekai anime has amassed an enormous fan following. Seirei Gensouki is translated to Spirit Chronicles and is adapted from the light novel series written by Yuri Kitayama. Currently, 20 volumes of the light novel series are available. Seirei Gensouki Season 1 covered five volumes, and there is plenty of source material for further adaptation. At least 3-to 4 seasons can be produced quickly with the current volumes. 
Seirei Gensouki received mixed reviews from viewers but has a good IMDB rating. Viewers targeted the cliche isekai plotline, complaining that the protagonist's role was very conventional. Despite the mixed reviews, Seikei Gensouki did considerably well. The incredible response has opened doors for Seirei Gensouki Season 2. 
Release date of Seirei Gensouki Season 2 
TMS entertainment studio announced the production of Seirei Gensouki Season 2 on November 5, 2021. Ample time has passed, so it is safe to assume Seirei Gensouki Season 2 is just a few months away from its release. Similarly, Seirei Gensouki Season 1 was announced on November 26, 2020, and the first episode was released on July 5, 2021. Season 1 had a total of 12 episodes. Judging from the previous timeline, Seirei Gensouki Season 1 came after eight months after the initial announcement.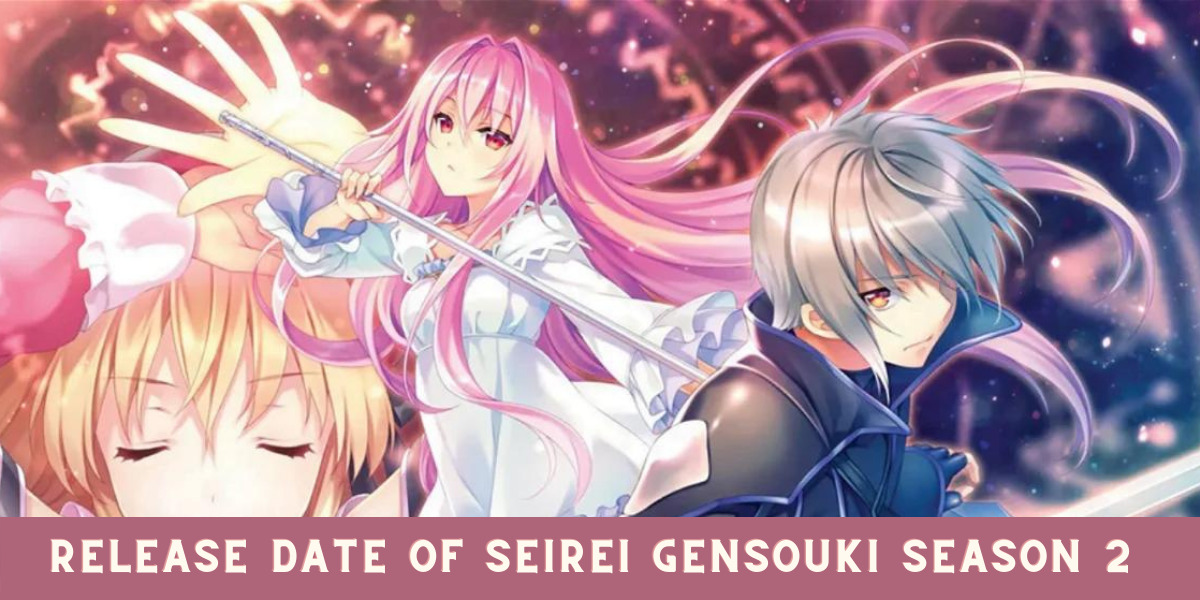 We can expect Seirei Gensouki Season 2 to follow a similar pattern. Since the show was announced in November, viewers expect Serei Gensouki to premiere in July 2022. However, the claim is not backed by any official announcements, so it is only wise to not let our expectations soar. TMS Entertainment studio has not provided any information about Serie Gensouki Season 2. 
With the unclear details, it is hard to confirm if TMS has followed the initial production plan. Nevertheless, fans are excited about the new season, and it's only a matter of time before Season 2 graces our screens. 
Plot
Seirei Gensouki Season 1 adapted the first five volumes of the light novel series. We can't be certain what volumes will be adapted next for the second season. It's challenging to trace which anime scenes coincide with the novel storyline. However, we know that Seirei Gensouki Season 2 will continue with the protagonists getting into exciting circumstances. As the plot evolves, more details about the characters will surface. It's unclear how prolonged the plot of Season 2 will be. 
Like all isekai anime, Seirei Gensouki explores the fantasy theme invariably laced with reincarnation elements. The story centers around Haruto Amakawa, who reincarnates in the form of an orphan boy, Rio. Haruto's death resulted from an accident, but his story doesn't end there. Rio is on the mission to avenge the death of his beloved mother, who was murdered when he was five. 
Rio is fuelled with anger and is searching for the murderer who lynched his mother in front of him. Haruto's memory merges with Rio granting him unfathomable magical power. Rio can utilize the power in his mission for revenge. 
In Seirei Gensouki Season 1, Rio helps Princess Flora and safely returns her to Bertram's Kingdom. His power favors his circumstances, and he begins studying at Betram's Royal Academy. Rio faces some allegations and flees from Betram. He returns to the place where his mother used to live. There Rio learns about his past from his family members. He is surprised to find out that his mother is a fugitive princess. 
As more new secrets are uncovered, Rio becomes determined to get to the bottom of the mystery. Seirei Gensouki Season 2 will explore Rio's gnawing hunger for revenge and how he will navigate his magical powers in the journey to avenge his parent's death. 
The cast for Seirei Gensouki Season 2 
Seirei Gensouki Season 2 will feature the same cast as the first season, as per our information. The main cast will probably not go through any changes. However, according to the plot details, some new characters will be seen in the second season.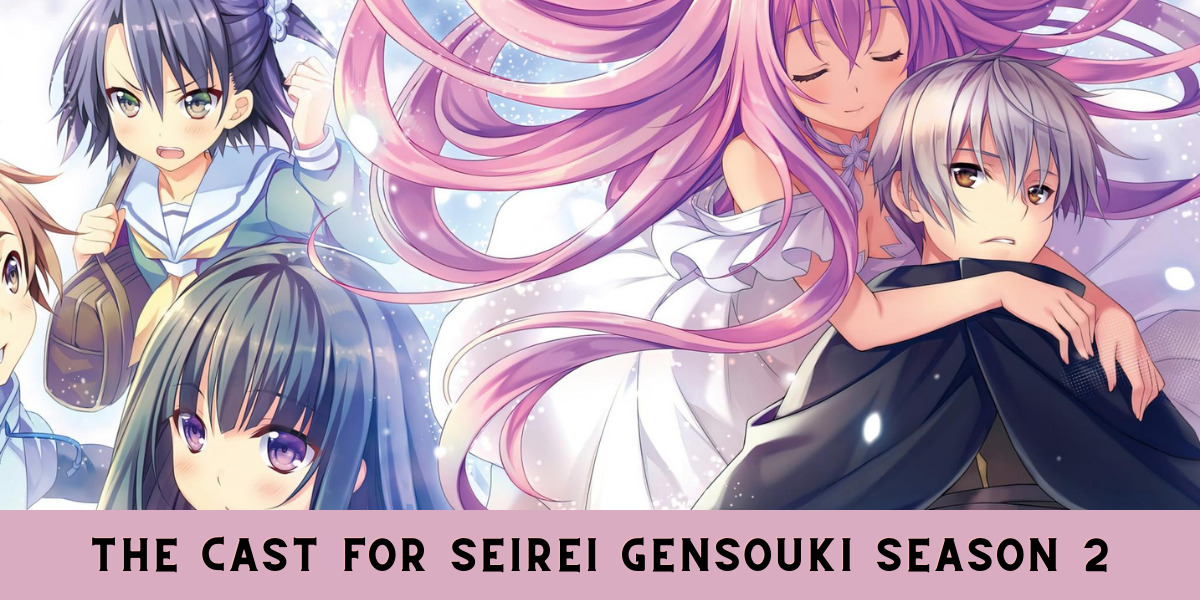 There is no confirmation on the cast details, but it's safe to say that the main cast will reprise their original roles for Seirei Gensouki Season 2. Viewers will have to wait for official updates for more information about any changes. Yoshitsugo Matsuoka voices Rio's character.
Other voice cast members include:
Flora Beltrum by Kaede Hondo

Celia Claire by Akane Fujita

Latifa by Tomori Kusunoki

Charles Arbor by Atsushi Tamaru

Miharu Ayase by Sayaka Harada 
Recently, English fans will have to wait quite a bit to enjoy the dubbed version of Season 2 . Even with season 1, viewers had to wait till December to watch the dubbed version of the anime.
Trailer
It isn't very likely to expect a trailer at the moment for Seirei Gensouki Season 2. For the fans anticipating a first, there is an announcement teaser available to watch. Other than that, releasing a potential trailer might take some months. Nothing about the release can be said at the moment.
With Seirei Gensouki's rising popularity, it won't be too far before a third season is announced. It is still early to make claims about season 3, but the possibility cannot be ignored. For now, fans will have to wait patiently for their favorite anime's return. 
Season 2 will not be the end as heaps of material are still waiting to be adapted. But before official news, we don't know many details about how further TMS studios are willing to take this anime series. Let's wait for more updates. Until then, stay tuned!
Editor's pick on what to watch next:
Noragami Season 3 Release Date, Spoiler, Cast and More
Star Wars: Visions Season 2 Release Date, Cast, Plot and Trailer
Venture Bros Season 8 Renewed or Cancelled? (Latest Update)
Does bluey season 3 Have an Official Release Date on Disney+?