German period drama Babylon Berlin is almost here with its season 4 on Netflix. Yes, that's right! Shooting for the Netflix original Babylon Berlin season 4 has ended, and the day you can binge-watch it is not far behind.
The German-language series follows the novels by Volker Kutscher and takes place in Berlin. It surrounds an era in Berlin between the two major wars. It was a time when Weimar Republic ruled Germany after World War I and came to an end just before World War II came into being.
Babylon Berlin revolves around Gereon Rath and Charlotte Ritter. Gereon is a Berlin police detective and a World War I veteran, and Charlotte is the first-ever Berlin female police officer. Together the duo investigates cases that lead them to Berlin's cabaret scene, the pits of the early film industry, the collapsing financial sector, and lastly, the nationalist political movements that lead to the second-worst war to ever take place, aka World War II.
Seasons 1, 2, and 3 of Babylon Berlin are already available on Netflix and very soon, Babylon Berlin Season 4 will also release. So here is everything about the upcoming season of the period drama and crime series, which will be taking over the streaming platform by storm.
When is Babylon Berlin Season 4 releasing on Netflix?
No official release date for the Babylon Berlin Season 4 of the crime series has been announced by Netflix or Babylon Berlin's production company, Filmgesichter. But, we can make an educated guess that the new season will be available on Netflix by the end of 2022.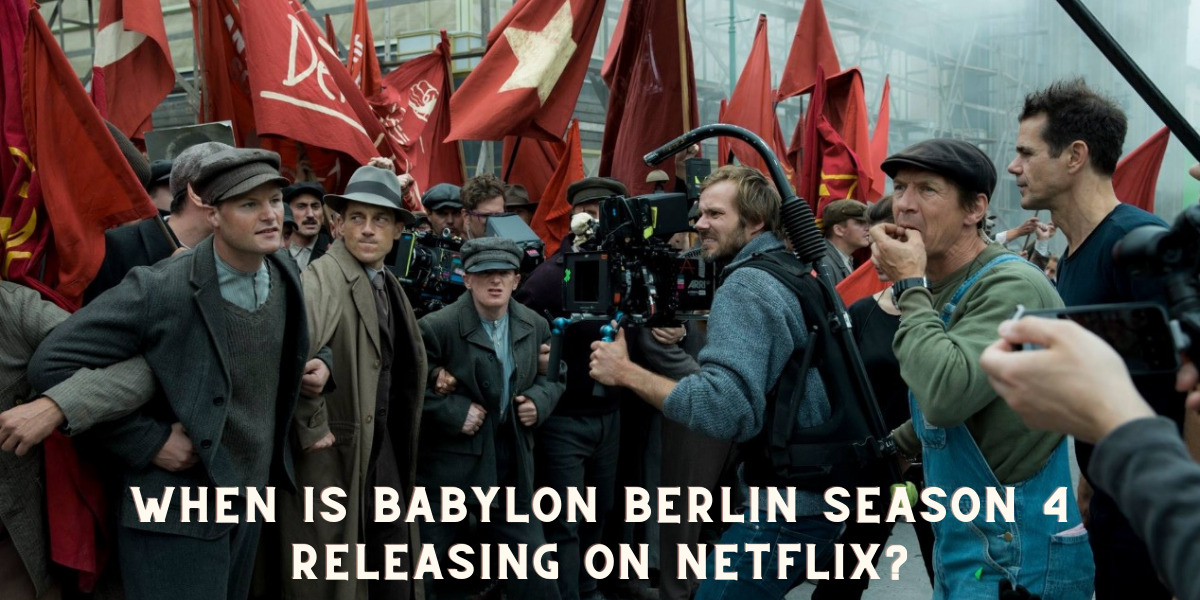 The pandemic has dramatically affected the show's production, which is why there has been such a long delay in its release. In January 2021, casting calls were being made as Filmgesichter made a post looking for 2000 extras. When this announcement was made, filming was supposed to begin in the spring of 2021. And it did, as on May 4, The Hollywood Reporter gave everyone an update on the progress of season 4 by saying that filming is ongoing. Then, in September 2021, The Hollywood Reporter announced that filming had come to an end and that it had taken 129 days to film Babylon Berlin season 4.
Now that filming for the latest installment has been completed, and the show is undergoing some post-production changes, we think its release is not that far behind. However, the show will be first released on Sky in Germany. And around one month after the finale of season 4 airs on Sky, viewers can expect the new season to premiere on Netflix. At least, this is what we can assume based on the show's previous release record.
What to expect in Season 4?
While very few details about the fourth season's plot have been shared, here's what we think will be happening in the new season. The third season ended with a major cliffhanger as the economy fell in 1929, and Gereon returned to his old ways of drug abuse as he took a massive dose of morphine.
The fourth season will jump a few years into 1931, when Gereon suffers from opioid addiction. Gereon and Charlotte's relationship will also be explored further. After all, there was one steamy kiss that everyone's been waiting for in season 3.
Moreover, since the series is based on a book series, Henk Handloegten, the co-creator of Babylon Berlin, told Express that Volker Kutscher's third novel, namely Goldstein: Gereon Rath's third case, will be followed for season 3. So, viewers can expect the era of the Great Depression to take place. And the entry of a new American gangster named Abraham Goldstein to roam the streets of Berlin, trying to take control of the city by ruling its criminal underworld. Gereon plays a vital role in the season and book as he looks into Abraham Goldstein to find out everything about him for the FBI. Wow!
Nazi Party
Additionally, a German magazine Qiez has said that Volker Kutscher's fourth novel, namely The Fatherland Files: Gereon Rath's fourth case, will also be a part of Babylon Berlin season 4. If that's the case, Gereon will also be seen looking into a suspicious murder linked to the rising Nazi party. It will also show the duo, Charlotte and Gereon, going to East Prussia, searching for answers. But, whether the fourth novel is followed or not, the couple is in for a ride of several ups and downs because the Nazi party will be a problem for them as the season and show progresses.
Who are the cast members of Babylon Berlin Season 4?
While we still wait for an official cast list, here is everyone who we think will be returning for Babylon Berlin Season 4.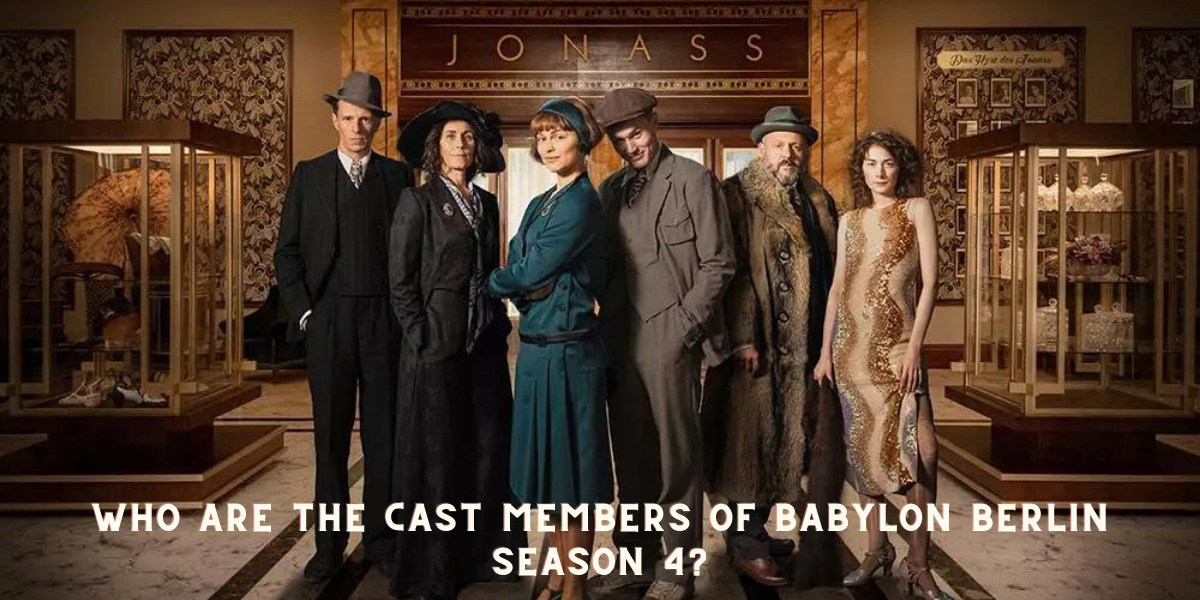 Volker Bruch as Gereon 

Liv Lisa Fries as Charlotte

Hannah Herzsprung as Anno 

Jens Harzer as Helga 

Mišel Matičević as the Armenian

Ronald Zehrfeld as Walter Weintraub
In addition to these cast members, one new cast member has been confirmed to become a part of Babylon Berlin Season 4. According to Deadline, the Ukrainian Israeli actor Mark Ivanir from hit tv series like Homeland will be starring in the new season. Although, his character still hasn't been shared. But we are sure it will play an essential role in the new season. 
There might be a few more additions to the new season. However, their names still have to be shared, and if we get any more details on the Babylon Berlin season 4, we will let you know.
Editor's pick on what to watch next:
Love on the Spectrum US Season 2 Will Have Confirmed Release Date Soon
Tales Season 3 Release Date, Cast, Plot, and Trailer
Love on the Spectrum US Season 2 Will Have Confirmed Release Date Soon
Book Club 2 The Next chapter Release Date, Cast, Plot, Trailer and Spoilers
Big Sky Season 3 Release Date Renewed and Spoiler Updates – by ABC