Paper Girls, the upcoming sci-fi series based in the 80s, is soon coming to your screens to give you a completely new experience! Until now, we know a handful of things regarding the show, and all of them seem promising. The leaked pictures of the show have a lot going on in them. So, this might be the showrunners' way of hinting at the story. Did you analyze the pictures closely? Well, if you didn't continue reading the article, we have mentioned everything you need to know regarding the leaked image.
Paper Girls Cast
According to the pictures and the very little footage we have at the moment, it seems like the show will revolve around a group of 4 girls. Well, a women-based show! The confirmed cast for Paper Girls includes: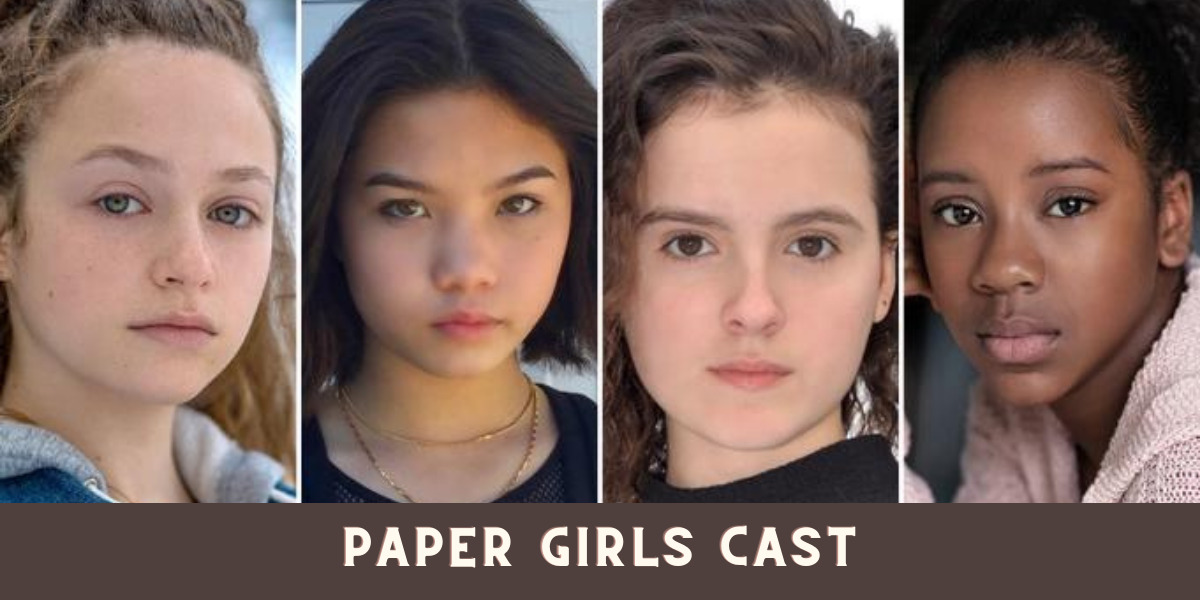 Camryn Jones as Tiffany Quilkin

Riley Lai Nelet as Erin Tieng

Sofia Rosinsky as Mac Coyle

Fina Strazza as KJ Brandman
Along with our four central girls, you'll also see Ali Wong, Nate Corddry, and Adina Porter in the series. But of course, there will be more characters, which will hopefully be revealed shortly. 
Paper Girls Leaked Images
There are multiple pictures from the show, and each one follows a strong theme! 
This picture is from around dawn, and the girls seem intrigued by it. Well, something is about to go left. Deducing from the bag, they might be distributing newspapers around this time when they finally come across the evidence of time traveling. 
Another picture shows Ali Wong as the older version of Erin and an eerie shot of both of them sitting in one frame staring at one another. You can have a look at more pictures attached down below!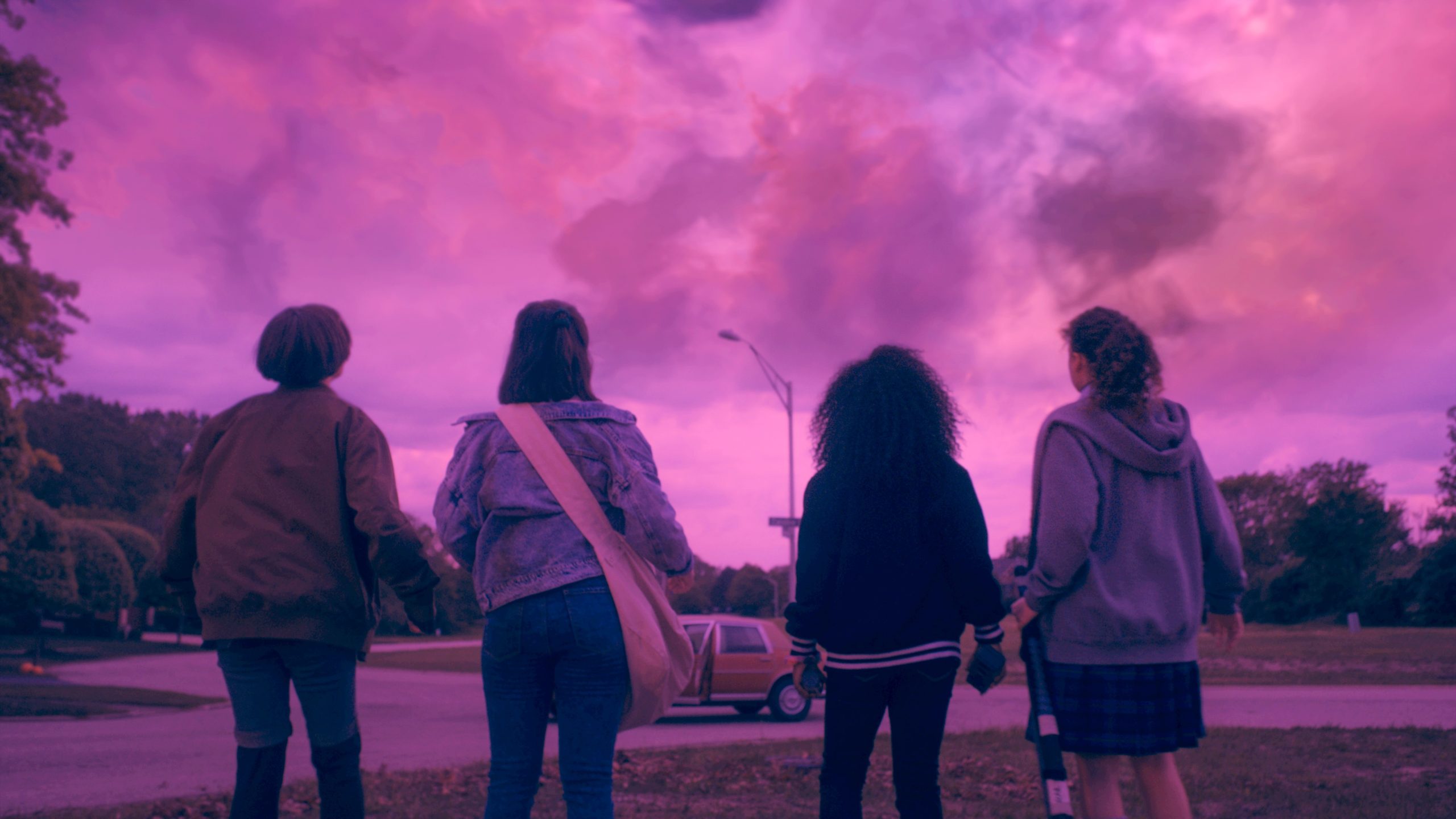 Release Date
Paper Girls is confirmed to release on Prime Video on 29th July 2022. We still have more than a month until release! 
Storyline
In case you don't know, the show is based on a novel of the same name. And the author of the novel, Vaughan, has also worked on the project. In an interview, he revealed how he helped the cast and the team truly get the storyline right. If the show is a hit, it will be because of his superior storyline and guidance. 
As it is a sci-fi series, it will revolve around something unusual. And, of course, our main characters will be involved in this somehow! The four protagonists go around the town, giving out newspapers. But one typical day will turn into something drastic for them. Because as they'll be doing their job, they'll come across time traveling. The girls will come in contact with their future selves as well, which can both be an excellent and destructive idea. This one unusual discovery will change the course of their lives. But in a good or a wrong way? That is for the show to tell!
These girls are just 12 years old, and without a doubt, the interactions with their older selves will be pretty disappointing because a 12-year-old's perception of the future is different from reality. While they'll battle through these issues, Old Watch, who are a fraction of time travelers, will be after them. They'll do anything to ensure that the power remains in their hands. So, the girls are in danger. In these challenging times, they must accept themselves and truly build trust; otherwise, it will be a tragic end to their short lives. 
Trailer
The official trailer for Paper Girls is not out yet. But considering the show will be released in July, it must be just around the corner. To get notified about the trailer, turn the notifications on! 
Spoiler
It is too soon to say anything about the spoilers, but if you have read the comics, then you must be aware of what goes down in the story. And for those planning to watch the show without prior knowledge of the show, fret not! Because according to Vaughan, the story will be interesting for those who have read the book and those who haven't. So, make sure that you don't miss out on the upcoming series Paper Girls exclusively on Prime Video. For more information, stay tuned! 
Editor's pick on what to watch next:
Love on the Spectrum US Season 2 Will Have Confirmed Release Date Soon
Tales Season 3 Release Date, Cast, Plot, and Trailer
Love on the Spectrum US Season 2 Will Have Confirmed Release Date Soon
Book Club 2 The Next chapter Release Date, Cast, Plot, Trailer and Spoilers
Babylon Berlin Season 4 Release Date is Confirmed on Netflix