FX's crime drama series, the fifth season, has ended, and viewers wonder whether Snowfall season 6 will be happening. The series, which began in 2017, revolves around a very important part of American history, unveiling everything that happened during the crack epidemic set in Los Angeles in the 1980s.
The FX series explores the life of Franklin Saint, a 20-year-old boy who started his journey in the world of drugs as a part-time weed dealer and eventually turned into a full-blown crack cocaine drug lord. Also, it covers the enemies and friends Frank makes in this journey and how the rise in drugs affects the city and its people.
Snowfall is a dark series with a hint of humor that ended on a cliffhanger in season 5. Now viewers want to know what happens next in their life of Frank and when Snowfall season 6 will release. Hence, here are all the latest updates about the sixth season.
Snowfall Season 6 Cast
Snowfall Season 6 will feature the return of British Nigerian actor Damson Idris as Frank Saint, a young drug kingpin. Furthermore, the actor has recently been featured in the Prada men's fall 2022 advertising campaign as everyone around him acknowledges his talent.
In addition to him, Angela Lewis and Amin Joseph will be reprising their roles as Louie and Jerome Saint, respectively. The American actress and model Emily Rio, famous for her role as Andrea Cantillo in Breaking Bad, will be playing the role of Lucía Villanueva.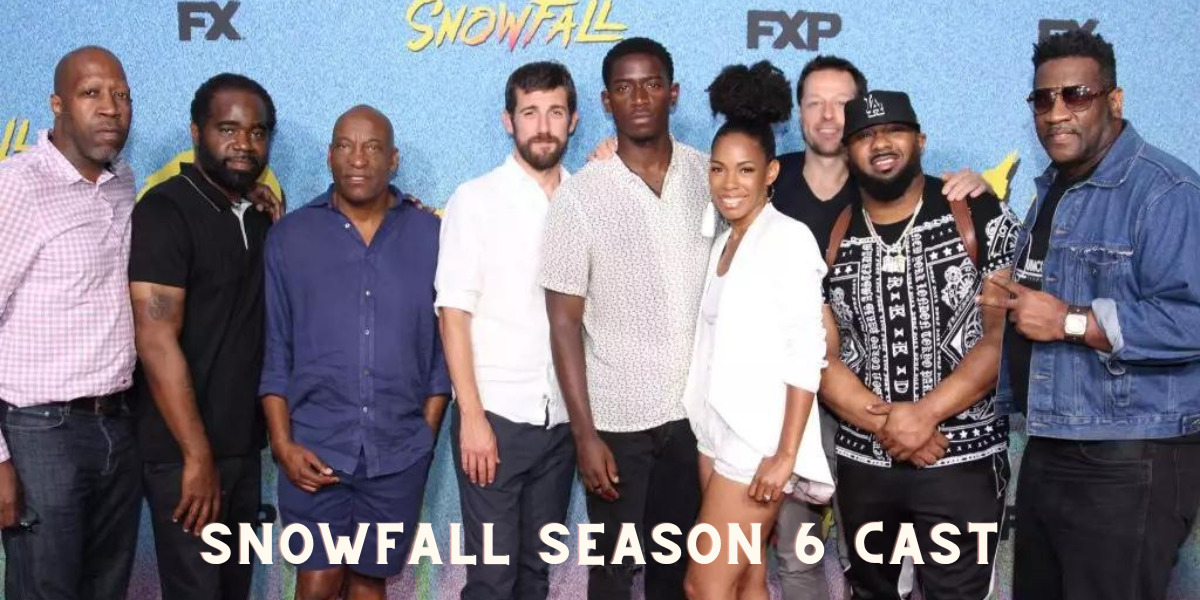 Joining them will be Carter Hudson, Sergio Peris-Mencheta, and Michael Hyatt for the roles of Teddy, Gustavo "El Oso" Zapata, and Sissy, respectively. Another essential part of the main cast is Isaiah John as Leon Simmons, and he will also be returning for the FX drama Snowfall season 6.
Devyn Tyler was a new cast member added in season 5 and played the role of Veronique. She will also be featured in the upcoming season. Moreover, a newborn might make it into the series as Veronique's due date nears. 
Besides these, some new cast members will join the season to give Snowfall the perfect ending it deserves. However, their names are still being kept secret, and as soon as we learn more about them, we will let you know.
Snowfall Season 6 Release Date
The team at FX took no time to announce the show's renewal. After all, the announcement for a season 6 came as soon as season 5 began premiering episodes. 
In a press release in April 2022, Nick Grad, the President of Original Programming, announced officially renewing the series for Snowfall season 6, which would also be the series' final season. He said:
"Today, as the fifth season of Snowfall reaches new heights of acclaim and viewership, there is no question that this series has become an FX classic drama. We are thrilled to order a sixth season that will enable Dave Andron, Walter Mosley, and the rest of the producers to bring Snowfall to a climactic finale showcasing the brilliance of everyone involved, from the stellar cast led by Damson Idris to the writers, directors, artists, and crew."
Moreover, many important parts of the series were at the event, and they all spoke about their opinion of the show and how difficult it will be to say goodbye to the series and its characters. They also thanked everyone who helped make Snowfall the hit series it is today.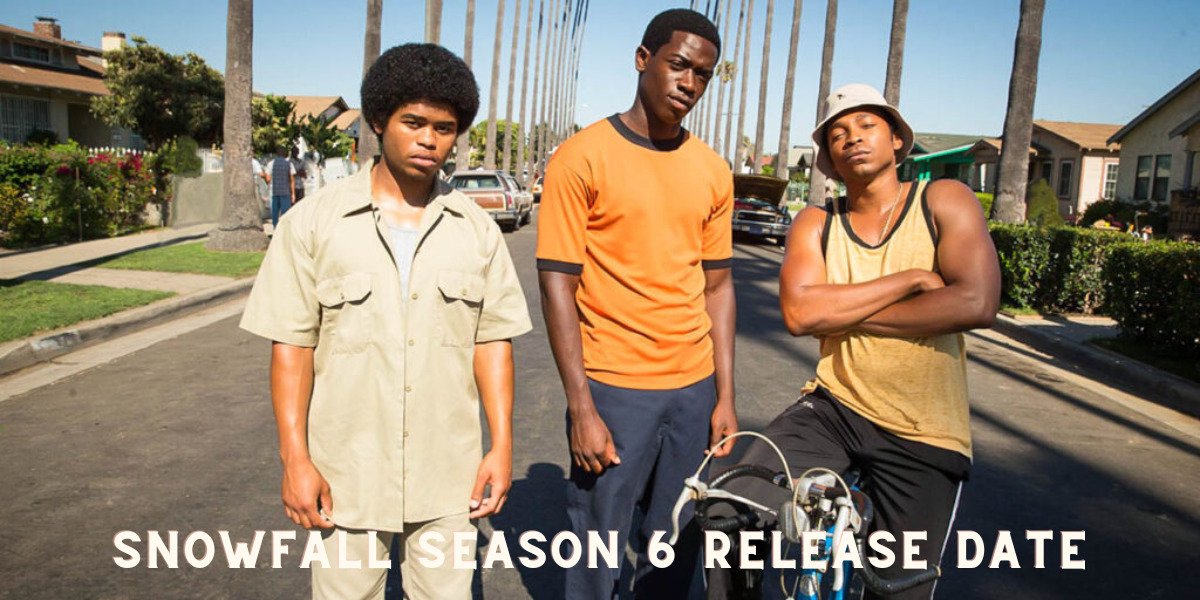 Dave Andron, the showrunner for Snowfall, said:
"To tell a story worth telling, with creative partners you respect and admire, at a network that supports you and allows you to end on your terms. That's the dream. I am so grateful to everyone at FX, from John Landgraf down to the entire Snowfall family, for helping us get there. If only John Singleton could be with us for the end."
Conclusion
But no one at the press release spoke about the show's official release date, and we've been waiting for this news since then. However, everyone has been quiet about it, and according to us, the season won't be released anytime soon. So looking at the show's previous release schedule, we think Snowfall season 6 will be released by early to mid-2023.
Plot 
The fifth season jumped into 1986 and showed how things changed drastically for Franklin. It showed him reach new heights of success and then get betrayed by people close to him. In fact, by the end of Snowfall season 5, lots of things had changed. 
The sixth season will probably take place in 1987 when things are pretty dark for Frank. He will be unable to overcome his fractured relationships. He will also try his best to take down Teddy, and maybe he will be successful in doing so.
Finally, as Snowfall season 6 ends, it will show how the turn of events will lead to the Anti-Drug Abuse Act of 1986, signed by President Ronald Reagan. To sum up, Snowfall season 6 will be the beginning of another era when the drug epidemic will end.
Trailer
The Snowfall season 6 official trailer still has to be released. It will give viewers a glimpse of the darkness that will unfold in the upcoming finale, unlike all the previous seasons. 
The showrunner, co-creator of Snowfall season 6, told in an interview with The Hollywood Reporter that this season will show the final tragedy that took place in an unfortunate turn of events. He added that they always tried to keep the previous seasons light with a bit of humor. But since the series mainly revolves around a dark period in American history, this season will have another vibe. It will be more on the heavier side, similar to the last two episodes of the previous two seasons. This doesn't sound very good for Frank. 
Hence it will be exciting to see a small glimpse of the season via teaser or trailer and the full season when it will air in 2023. Stay tuned for more updates!
Editor's pick on what to watch next:
KinnPorsche Season 2: Release Date & Confirmation!
Tales Season 3 Release Date, Cast, Plot, and Trailer
Love on the Spectrum US Season 2 Will Have Confirmed Release Date Soon
Book Club 2 The Next chapter Release Date, Cast, Plot, Trailer and Spoilers
Babylon Berlin Season 4 Release Date is Confirmed on Netflix