Our childhood hero, Rowan Atkinson, is finally making a comeback to comedy with his latest series Man Vs. Bee Season 1 is releasing soon on Netflix! The streaming site has also released the upcoming show's trailer, which was phenomenal. To know more about the series, continue reading the article.
Man Vs. Bee Season 1 Cast
The cast of Man Vs. Bee Season 1 includes:
Rowan Atkinson

Tom Basden

Julian Rhind-Tutt

Jing Lusi

Claudie Blakley

Greg McHugh

India Fowler

Daniel Fearn
Man Vs. Bee is created by Rowan Atkinson himself and written by William Davies. And David Kerr will serve as the director. Throughout the show, you'll see our main character Trevor (Rowan Atkinson) and his worst enemy, a CGI animated bee, which will not spare any chance to annoy him. Famous ones also play other characters! Jing Lusi will play the owner of the house. You must remember her from the Netflix hit movie 'Crazy Rich Asians.' Notting' Hill's star Julian Rhind Tutt will play her husband. Claudie Blakley will play the role of Trevor's ex-wife. And Greg Mchugh as the gardener. Chizzy Akudolo will also be seen as the judge and Aysha Kala as the detective in the series. So, that is undoubtedly one star-packed cast! We have high hopes. 
KinnPorsche Season 2: Release Date & Confirmation!
Book Club 2 The Next chapter Release Date, Cast, Plot, Trailer and Spoilers
Man Vs. Bee Season 1 Release Date
Man Vs. Bee Season 1 will release on Netflix on 24th June 2022! The first season has ten episodes, each lasting approximately 10 or 20 minutes. Although the episodes are short, they will be full of entertainment!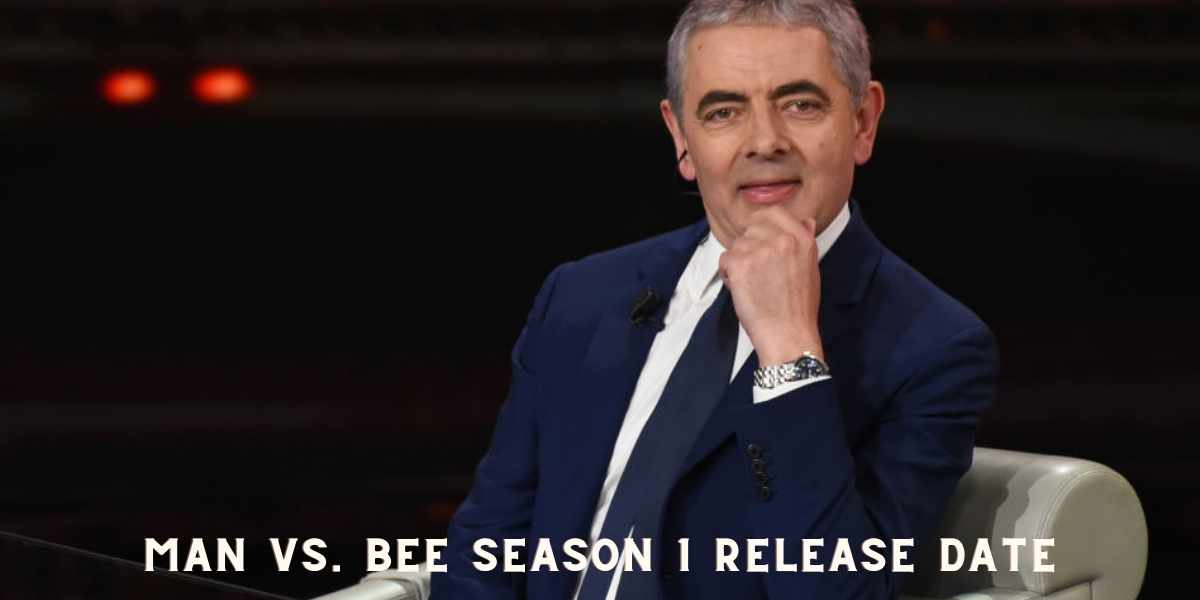 Plot of Season 1
According to the official synopsis of the show, Man Vs. Bee Season 1 will revolve around Trevor, who tries his best to get rid of the bee. And in this strange task, he'll end up making many mistakes. As Rowan Atkinson himself is in the main role, we know it will surely make us laugh a lot. 
Tales Season 3 Release Date, Cast, Plot, and Trailer
Love on the Spectrum US Season 2 Will Have Confirmed Release Date Soon
Spoilers
It is too soon to say anything regarding the spoilers of Man Vs. Bee Season 1 because the show is yet to be released. Moreover, you'll find it soon because the episodes are just 10 to 20 minutes long, and you can easily binge-watch them in one sitting. 
Man Vs. Bee Season 1 Trailer
The official trailer for Man Vs. Bee Season 1 is now out on YouTube! Make sure to stream it before you miss out. The entire footage focused on Trevor and his mistakes while fighting his enemy- the bee. Certain moments will also remind you of our childhood classic 'Mr. Bean'. 
The show is just a few days away from us, so don't forget to mark the calendar! This is all you need to know regarding the upcoming show Man Vs. Bee. For more updates, stay tuned! 
Babylon Berlin Season 4 Release Date is Confirmed on Netflix