Capcom has just released news regarding the official development of Dragon's Dogma 2, and we are counting down the days till its release. 
Dragon's Dogma is a cult favorite action RPG game with millions of fans hooked since its release in 2012! It is set in an open world where players can kill and destroy as many monsters as they like while completing quests and leveling up. Additionally, Dragon's Dogma has several unique additions and characteristics that make it more thrilling and spicy compared to other games in its genre. Thus, it is no surprise that fans have been eagerly waiting for a new game edition to come out and take over their gaming consoles. Fortunately for them, Capcom has just confirmed Dragon's Dogma 2, and you can read all about it below. 
Read More:
Call of Duty Season 3 has a Confirmed Release Date and New Trailer
Dragon's Dogma 2 Release Date 
Dragon's Dogma celebrated its 10th anniversary with a live stream that revealed jaw-dropping information! The popular action RPG video game is coming out with a sequel. Director Hideaki Itsuno announced the news towards the end of the celebration. 
"Sorry to have kept you waiting," he said. "Dragon's Dogma 2 is currently in development. Everyone on the development team is hard at work creating a game we hope you will enjoy. Please look forward to it!" 
Moreover, he also revealed that the RE engine is being used for development. This is the same engine that was used for developing Resident Evil Village! Thus, fans can expect to see some spectacular graphics and performance in the upcoming Dragon's Dogma game.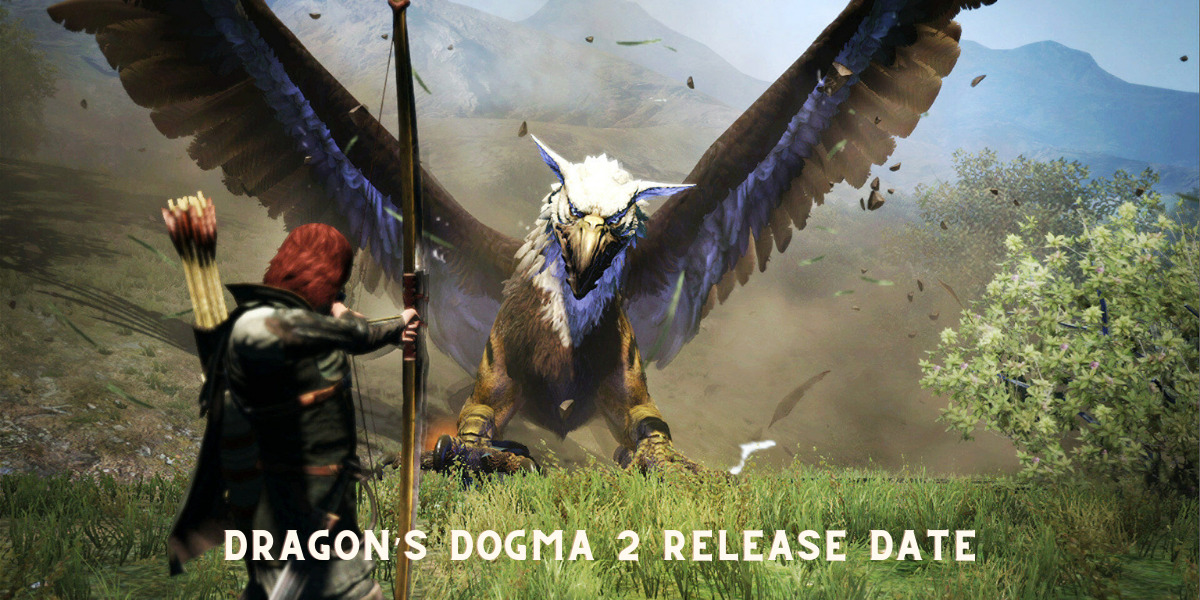 Unfortunately, we do not have an official release window. We don't even know how far along is the development process. Thus, an expected release date can not be predicted as of yet. It may take more than a year or two for the game to debut. Till then, fans can enjoy playing the original Dragon's Dogma game and watching the 2020 Netflix anime based on it. 
Read More:
Wrath of the Lich King Classic: Wrath is coming to World of Warcraft
Sonic Origins Collection Announced to be Release in July 2022
Gameplay 
Capcom did not reveal the game's storyline, release platforms, or other specifics. However, we expect the basic gameplay of Dragon's Dogma 2 to remain the same as the original game; controlling the Arisen as he/she battles deadly enemies in an open world. We also expect to see the 'Pawns' return as they added an element of uniqueness to the game. Pawns are NPCs that help players and reveal information about enemies to them. Each player gets four of them. 
Moreover, we also expect the class system of the original Dragon's Dogma to return. This includes nine classes; Mystic Knight, Strider, Fighter, Mage, Assassin, Warrior, Ranger, Magic Archer, and Sorcerer. The gameplay and skill set varies depending on the player's chosen character. 
We expect Capcom to release more information regarding the gameplay and storyline in the upcoming months. Thus, tune back in to find out the latest updates about Dragon's Dogma 2. 
Read More:
Xenoblade Chronicles 3 Release Date Announced
Monster Hunter Rise: Sunbreak Trailer Revealed New Characters
Is there a Trailer? 
The game is still in the development process. Thus, there is no trailer or footage for it. However, Capcom did reveal some T-shirts with Dragon's Dogma 2's logo in the 10th anniversary live stream of the game series.