Chicago Fire is coming back with a new 11th season but will all of the core cast members return? David Haas has passed some interesting comments regarding the cast of Chicago Fire Season 11. You'll read all about it below in the article. The show's renewal isn't breaking news because NBC renewed Chicago Fire for the 9th, 10th, and 11th season in 2020. But the sad news is that the upcoming season of Chicago Fire might be the last ever to come! 
Chicago Fire season 11 Cast
Expect the following actors (and their characters) to be there in Chicago Fire Season 11; Eamonn Walker's Wallace Boden, Christian Stolte's Randall McHolland, Joe Minoso's Joe Cruz, Randy Flagler's Capp, David Eigenberg's Christopher Herrmann, Anthony Ferrari's Tony, Daniel Kyri's Ritter, Hanako Greensmith's Violet Mikami, and Alberto Rosende's Blake Gallo. 
And, of course, there are a few exceptions too. Unfortunately, not all of your favorite characters will be returning in the upcoming season. Mathew Casey (Jesse Spencer) had to make some serious decisions after the death of his best friend. To take care of Andy Darden's kids, he moved to Oregon. However, we did see him in the finale of the 10th season for a brief moment. So, he might also be in the upcoming 11th season, but we can't say for sure if he is a series regular. We sure do miss his relationship with Sylvie Brett (Kara Killmer). As their relationship was crumbling, a rumor about Dawson returning to the show resurfaced on the web. But Haas crushed these hopes very quickly because, according to him, Dawson is not returning to the show anytime soon. 
Related: The Gilded Age Season 2 Release Date and Who is Returning in Cast
Related: The Animal Kingdom Season 6 Will Release on July 19
Release Date
The official release date of Chicago Fire Season 11 is not out yet. But according to NBC, the upcoming season will premiere in the Autumn of 2022. So, the 11th season will also follow the same schedule!
And we don't know if there will be more seasons after the 11th! 
Chicago Fire season 11 Plot
Chicago Fire's 10th season ended on a major cliffhanger when several trucks arrived at the destination where the newly wedded couple were spending their night together. These trucks most likely belonged to the drug dealers who had beef with Severide. The 11th season will probably pick up from here, and the plot will further develop. 
Many people speculate that Casey's ex Dawson will also return in the 11th season. But if he thought of it rationally, Casey would never return because he decided to move to Oregon with much consideration. And if something between them is to work, Casey must come back first. As this is not happening anytime soon, this ship will sink.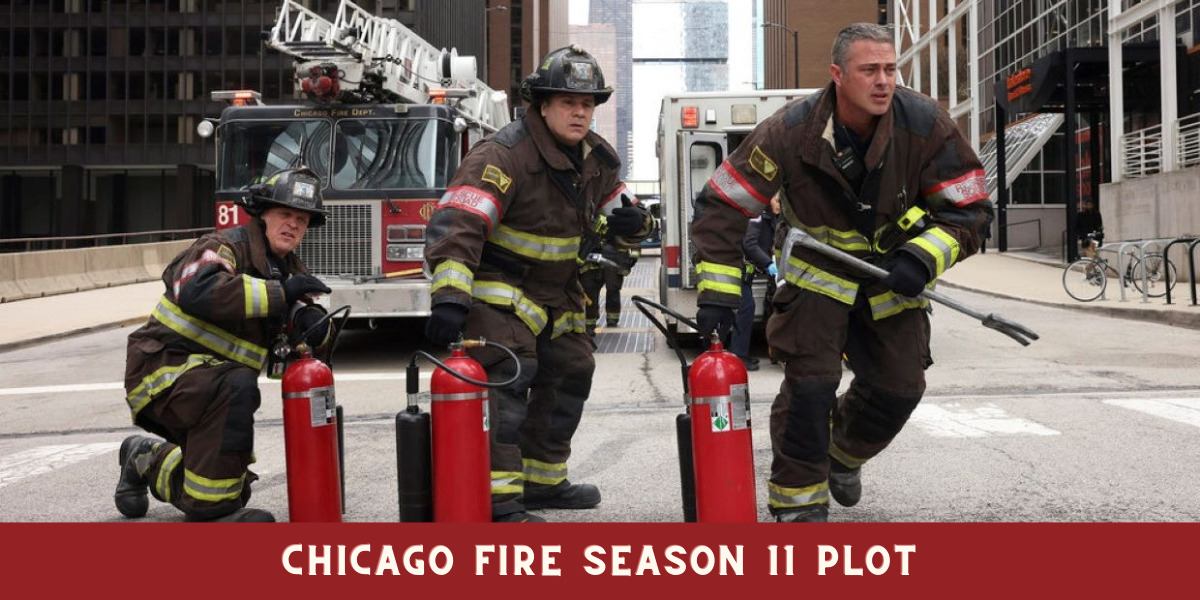 Episodes
The number of episodes and their titles of Chicago Fire Season 11 is unknown. But the episode count will likely be the same as the previous seasons. 
Related: NCIS: Los Angeles Season 14 Release Date Hold Forth Until Fall
Related: Grey's Anatomy Season 19 Premiere Date, Cast and Trailer News
Trailer
Currently, there is no official trailer for Chicago Fire Season 11. However, expect the trailer to release somewhere in July or August. The 11th season will follow the same premiere schedule as the previous seasons. As these are just speculations from our side, we don't entirely rely on these predictions. 
So, that was all you needed to know about Chicago Fire Season 11's release date and other details. For more information, stay tuned!