The latest witch show, Motherland: Fort Salem season 3, just aired, and fans could not be happier. The show is back on Freeform and as of 21st June 2022. The pilot season of the supernatural series first aired on the channel on 18th March 2020.
What does the new season have in store for its fans? Keep reading to find out. 
Motherland: Fort Salem Season 3 Cast
Even with multiple shows about witches already available, what makes Motherland: Fort Salem so special? Well, a significant chunk of the show's success must undoubtedly go to its cast members.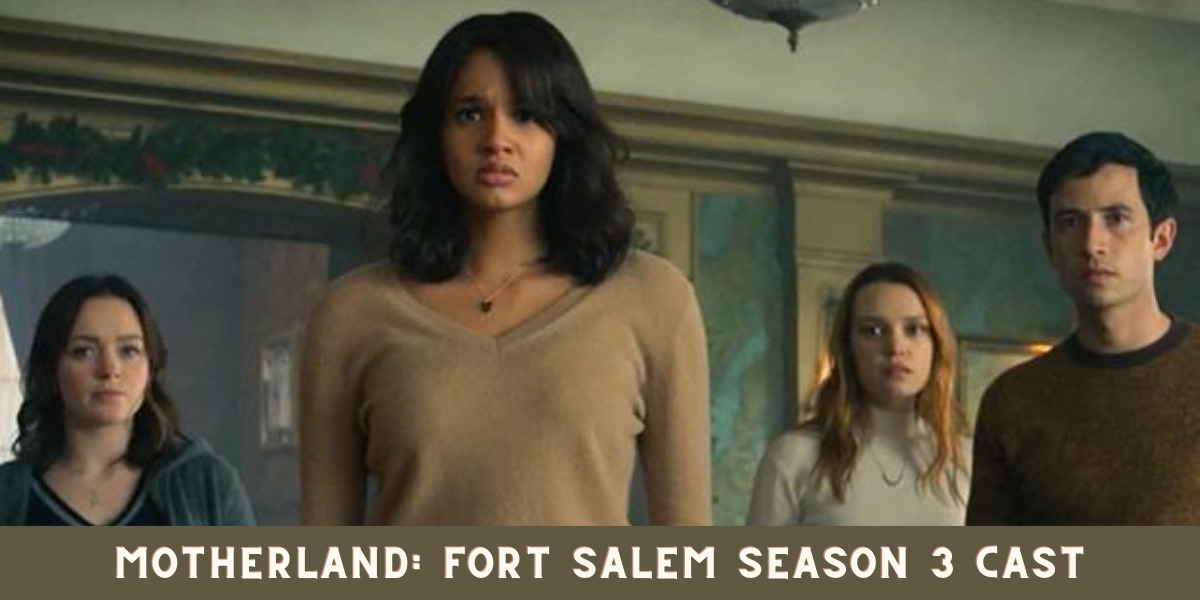 Returning for the third season, we have:
Taylor Hickson as Raelle Collar

Ashley Nicole Williams as Abigail Bellweather

Demetria McKinney as Anacostia Quatermain

Jessica Sutton as Tally Craven

Amalia Holm as Scylla Ramshorn

Sheryl Lee Ralph as President Wade

Lyne Renee as Sarah Alder

Victor Webster as Blanton Silver

Tony Giroux as Adil 

Catherine Lough Haggquist as Petra Bellweather
As we can see, the show's main cast mainly consists of young upcoming actors and actresses. This provides the audiences with a lot of fresh talent interspersed with more mature, experienced actors.
Related: Chicago Fire season 11 – Who will be back in the cast?
Related: The Gilded Age Season 2 Release Date and Who is Returning in Cast
Motherland: Fort Salem Season 3 Release Date
Motherland: Fort Salem season 3 aired on Freeform just a couple of days ago on 21st June 2022. There are currently two episodes available, but not to worry, since more are shortly headed our way.
While fans are ecstatic to watch the show, they have to take the news with a grain of salt. The third season will officially be the final season of the series, following which we will have to bid our goodbyes.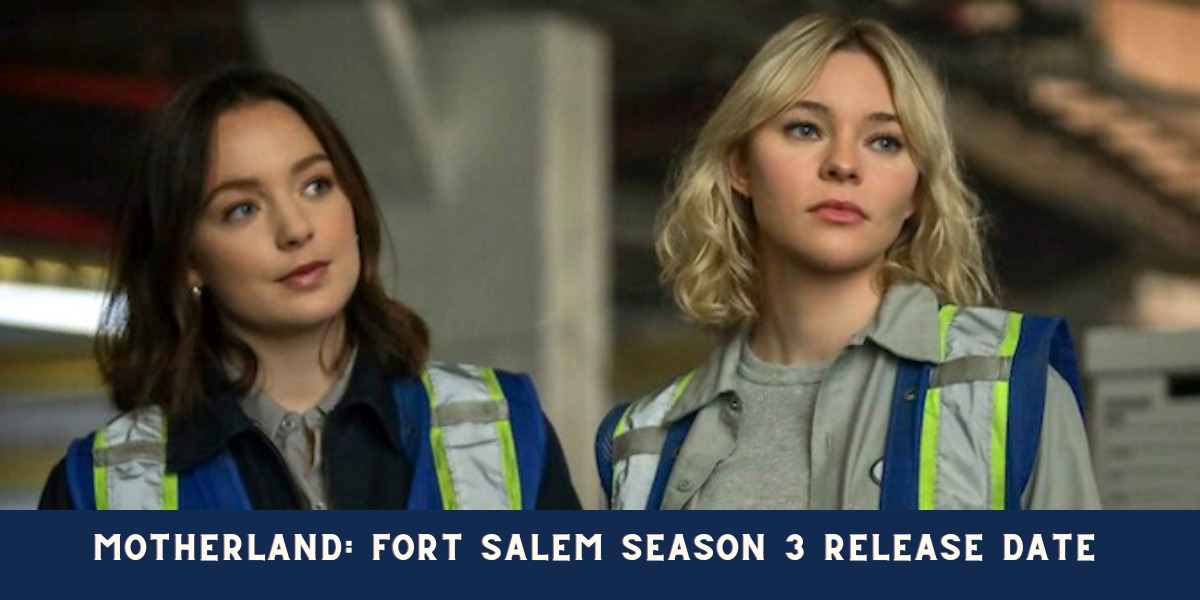 Storyline
The supernatural series follows the lives of Abigail Bellweather, Tally Craven, and Raelle Collar, the three latest witch recruits to the U.S. Army. The witches receive training in combat magic and use their vocal cords to mimic seed sounds and form potent spells. The show is set in a predominantly female world where witches received their freedom to live 300 years ago during the Salem Accord. The series's main antagonist is The Spree, a terrorist organization hellbent on destroying the witches and removing them from the U.S. Army.
Related: Grey's Anatomy Season 19 Premiere Date, Cast and Trailer News
Motherland: Fort Salem Season 3 brings us back to Camarilla and their struggle against the witches. With Willa dying in the previous season, it is highly plausible that Raelle will rise to her rank and take control. This gives the witches ample reason to unify and fight against one common enemy.  
As Per the third season's synopsis posted by Freeform, the witch hunters will now operate from within the White House and work towards destroying our protagonist witches. With the third season being the final one, an unfortunate tragic ending is sadly expected. The witches must seek help from their ancient ancestral forces to help them fight the war. This may be their last chance to protect their rights and freedom to live freely. This fight will be difficult without a military or a home base for the witches. 
Related: The Animal Kingdom Season 6 Will Release on July 19
Related: NCIS: Los Angeles Season 14 Release Date Hold Forth Until Fall
Trailer 
The official trailer for Motherland: Fort Salem season 3 dropped on 7th June 2022, 2 weeks before the season's release. The trailer also revealed a significant part of the third season's storyline. We see a glimpse of a double wedding in a blink, and you'll also miss a moment in the trailer. 
Check official Trailer:
The trailer seems quite promising and ensures the series finale will have its fans at the edge of their seats. The itches may be going away, but they are going away with a bang. 
Check final season trailer:
How to watch Motherland: Fort Salem Season 3
For those with an active cable login, the easiest way to watch the show is on the Freeform app or the Freeform website. It is also available live on-demand on various mainstream streaming services such as Hulu+, LiveTV, fuboTV, YouTube TV, DIRECTTV Stream, and Sling TV.