Game of Thrones is one of the most successful franchises on HBO Max. Currently, a series 'House of The Dragon' is under production and is yet to debut, but the fans have already started questioning its potential second season. Which brings us to our next most asked question; When will House of the Dragon Season 2 premiere on HBO Max?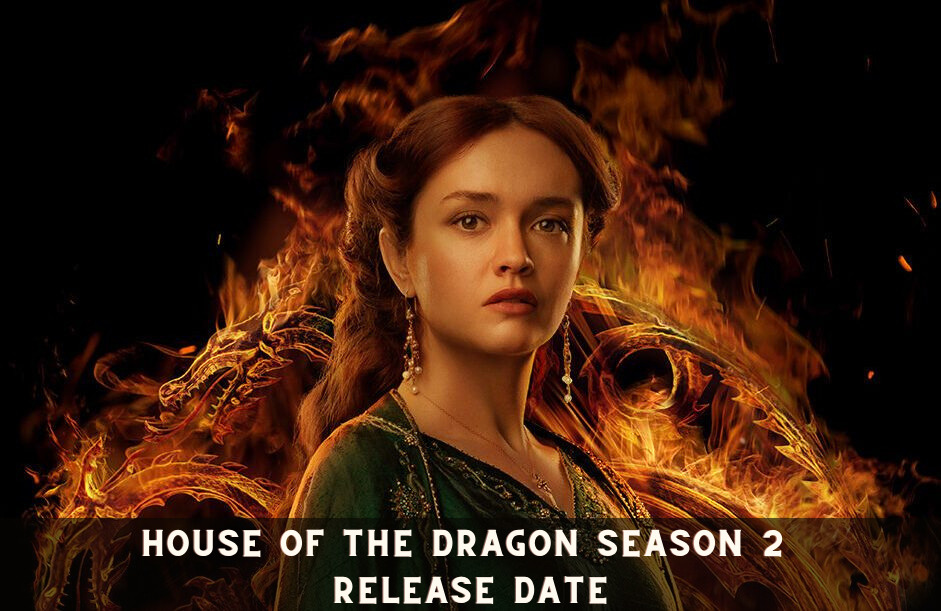 For now, we are running quite low on the updates regarding the sequel of House of The Dragon. But we still have some interesting news for you! According to certain reports, the writing process for House of the Dragon Season 2 has already begun! Well, if you have watched Game of Thrones, you must know that this is exactly how things used to work! Hence this might be a green flag for the future of the show.
Expedition Bigfoot season 4: What We Know So Far
Moreover, Casey Bloys has also talked positively about a potential second season. HBO Max does not shy away from renewing series with impressive ratings and viewership records. And from where we are standing right now, House of The Dragon already has the support of fans. Most likely, it will be a hit following its debut in August. So, expect the renewal news to come before 2022 ends. But this is just an estimate from our side.
However, do remember that just because it is related to Game of Thrones, the series is not destined to get the same hype. If, due to whatever reasons, the show does not do well, then we might be in the gray zone. But it is too soon to say anything! There is no confirmed release date for Season 2. We are not even sure if the filming has begun, so predicting its release date is hard. But these shows take a longer time for their production. Hence expect the sequel to premiere somewhere in 2024! And if we are lucky, then in 2023.
Motherland: Fort Salem Season 3 is expected to Release Today
House of the Dragon Season 2 Cast
The showrunners have not spoken up about the cast of House of the Dragon Season 2. But it will be sensible to assume that the characters of the first season will also feature in the sequel. So, according to our speculations, expect the following to be there in the second installment:
Paddy Considine as King Viserys I Targaryen

Emma D'Arcy as Princess Rhaenyra Targaryen

Milly Alcock as young Rhaenyra Targaryen

Emily Carey as young Alicent Hightower

Olivia Cooke as Lady Alicent Hightower

Matt Smith as Prince Daemon Targaryen

Eve Best as Princess Rhaenys Velaryon

Steve Toussaint as Lord Corlys Velaryon

Rhys Ifans as Ser Otto Hightower

Sonoya Mizuno as Mysaria

Graham McTavish as Ser Harrold Westerling

Ryan Corr as Ser Harwin Strong

Fabien Frankel as Ser Criston Cole

Jefferson Hall as Lord Jason Lannister/Ser Tyland Lannister

David Horovitch as Grand Maester Mellos

Matthew Needham as Larys Strong

Bill Paterson as Lord Lyman Beesbury

Gavin Spokes as Lord Lyonel Strong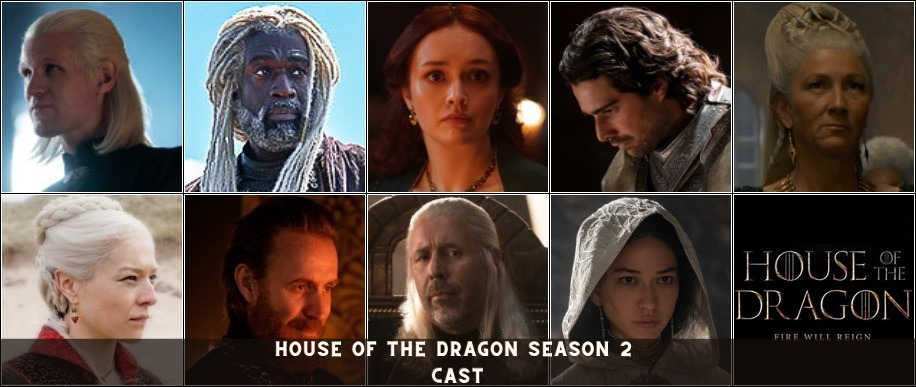 But if any of these characters die in the first season, then the chances of them returning for the sequel are low. Unless they appear in flashback scenes. Well, that was all about House of Dragon Season 2, but in case you want to know more about the first season, continue reading the article!
The Gilded Age Season 2 Release Date and Who is Returning in Cast
House of the Dragon Season 2 Release Date
House of Dragon is all set to premiere exclusively on HBO Max on 21st August 2022. It will have a total of 10 episodes!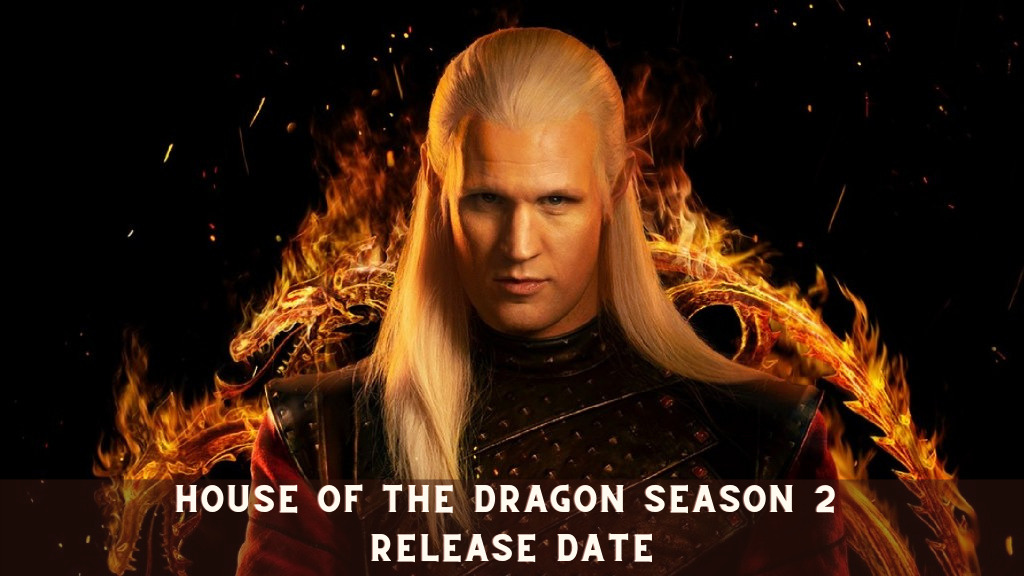 Duck Family Treasure: Release Date, Cast, Plot, Trailer, and Expectations
Trailer
There is plenty of footage from House of the Dragon available on YouTube. You'll find this in the form of teasers and trailers. Make sure you stream all of them because each one of them gives you a great deal of information about the plot of the upcoming show.
Check out the official trailer below:
Watch another trailer below:
With that being said, we'll keep adding to this site in case of any new updates regarding House of the Dragon Season 2! So, don't forget to bookmark this page.