The nurses and midwives of Nonnatus House will return in Call The Midwife Season 12! The new season has officially been green-lit for production by BBC! 
Call The Midwife is a phenomenal period drama BBC show. It sheds light on several critical historical issues, from birth defects to LGBT rights, racial abuse, and childhood illnesses. The storyline deals with the nurses of Nonnatus House who look after the sick of London's Poplar district, including delivering babies and looking after them. 
The series has eleven seasons, with a twelfth one confirmed for production. When will this new season come out? Who will return to it? What are the updates? Well, keep reading to find out everything there is to know about Call The Midwife Season 12! 
Call The Midwife Season 12 Release Date 
Call The Midwife is among the top-rated shows on BBC. Thus, it is no surprise that the popular streaming network renewed the series for a twelfth season! Season 12 was picked up by BBC even before the premiere of season 10. 
BBC officially renewed Call The Midwife for Season 11, 12, and 13 in April 2021. All seasons will follow the same pattern as their predecessors. They will all include eight one-hour-long episodes.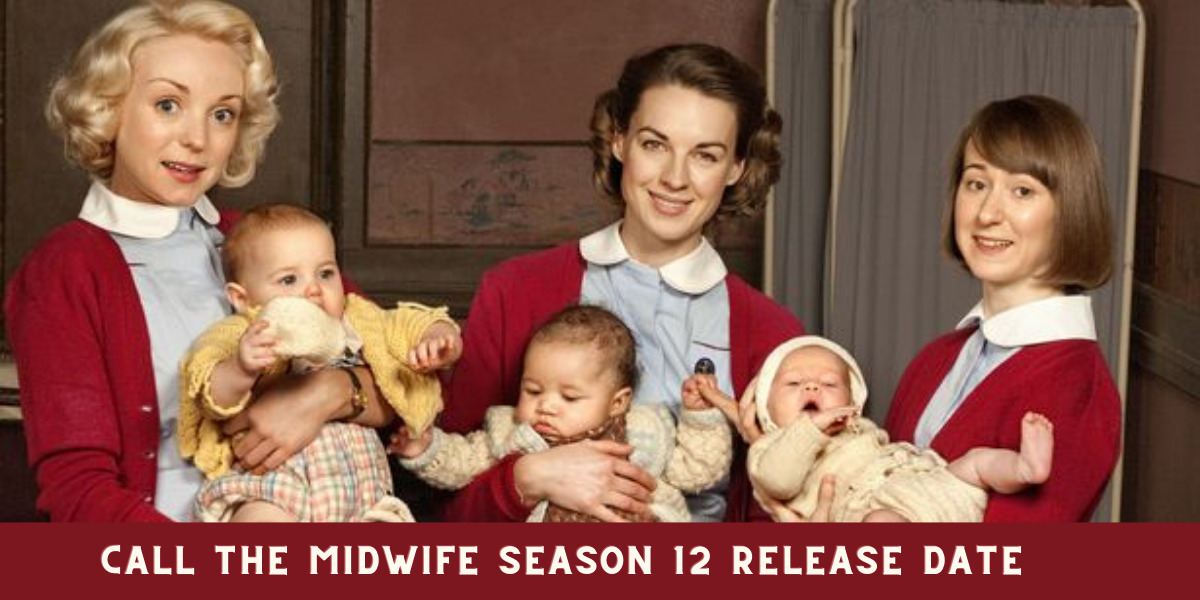 Creator Heidi Thomas expressed her delight over the series renewal, saying, 
"It's an incredible privilege to be able to look back on a decade of Call The Midwife and yet know that our journey is still very far from over. We are thrilled to be going on for a few more years! Like Nonnatus House itself, we have a proud past but an even more exciting future—full of old favorites, fresh faces, higher hemlines, new ideas."
According to the official Call, The Midwife Facebook post, season 12 will air in 2023. A post on their social media page reads, 
"Call The Midwife returns with a new Christmas Special and Series 12 in 2023 xx." 
BMF Season 2 – Is it confirmed by Starz?
Superman & Lois Season 2 Finale Explained
Thus, if all goes well, we may see our favorite nurses in action by early 2023! Till then, fans can look forward to the release of the show's 2022 Christmas special, which will take the year by the end of this year. 
Cast
Our favorite cast members are expected to return for Call The Midwife season 12. This includes, 
Jenny Agutter as Sister Julienne 

Fenella Woolgar as Sister Hilda 

Nurse Nancy Corrigan as Megan Cusack 

Judy Parfitt as Sister Monica Joan 

Lina Bassett as Nurse Phyllis Crane 

Ella Bruccoleri as Sister Frances 

Georgia Glen as Miss Higgins 

Zephyrn Taitte as Cyril Robinson 

Leonie Elliott as Nurse Lucille Robinson

Stephen McGann as Doctor Turner 

Laura Main as Shelagh Turner 

Max Macmillan as Timothy Turner 

Cliff Parisi as Fred Buckle

Olly Rix as Matthew Aylward

Annabelle Apsion as Violet Buckle

Daniel Laurie as Reggie Jackson 
Additionally, nurse Trixie will be returning in Season 12! She took the responsibility of caring for her aunt and moved to Italy. She was sent away because the actress playing her role, Helen George, was pregnant! Fortunately, she had a successful delivery and is ready to return! 
Blacklist Season 10 Release Date, Cast, Renewal Announcement, and More
Motherland: Fort Salem Season 3 is expected to Release Today
Call The Midwife Season 12 Plot 
Call The Midwife Season 11 had a heart-stopping finale! While coming back from a midwifery conference, Dr. Turner, Nurse Corrigan, and Sister Julienne got into a severe train accident. Dr. Turner had a serious brain injury, and Sister Julienne had heart attack-like symptoms! Fortunately, they were rescued and made it out just fine! They were both recovering when the season ended! Thus, all is well at the Nonnatus House, and the team of nurses and midwives is ready to deal with whatever comes their way in the future.
Season 12 of the series will feature lots of babies and drama! The news is confirmed by Call The Midwife's creative team.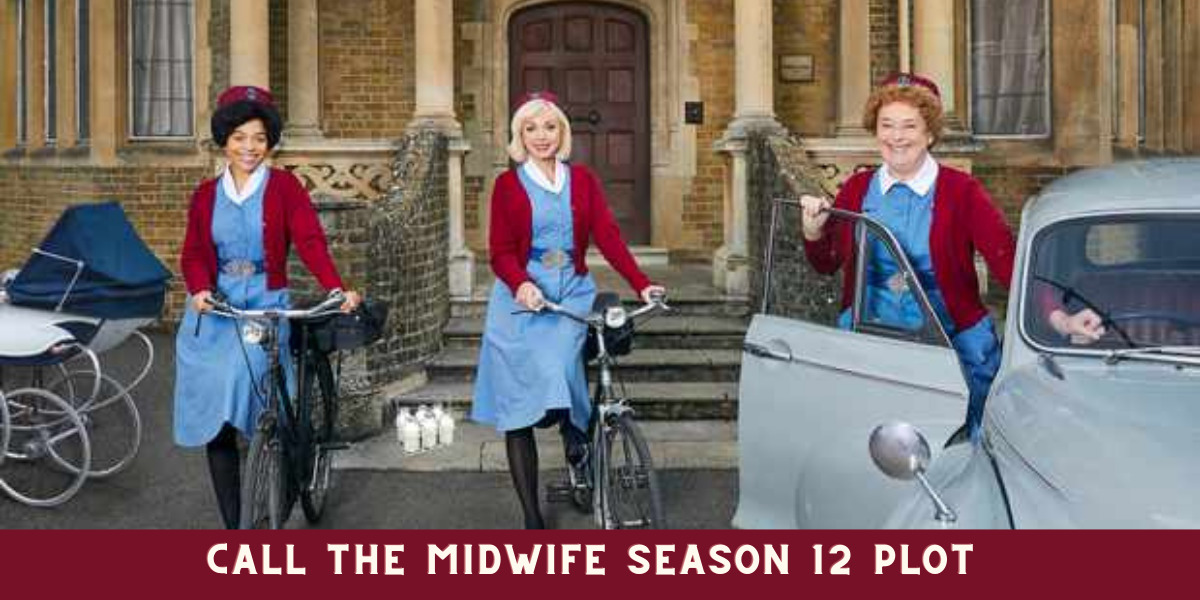 Pippa Harris revealed the following details regarding the upcoming season, 
"We are all delighted by this vote of confidence from the BBC and are looking forward to delivering more laughter, tears, and babies for our loyal fans."
Heidi Thomas also teased the plot line details saying,
"The stories we tell are like babies – they never stop coming, we love them all, and we vow to do our best by every single one."
All in all, Call The Midwife Season 12 will be just as spectacular as its predecessors, if not more. It will focus on important historical issues, including both medical and social ones. 
Trailer for Season 12 
Season 12 still has a long way to go before it comes out. Filming for the upcoming season is currently underway. Thus, the trailer won't be out for quite some time. If all goes well, it may come out by the end of this year. 
Chicago Fire season 11 – Who will be back in the cast?
Teasers and Spoilers 
Despite his serious train accident, it seems that Dr. Turner will make a full recovery and visit a place with 'lavish' scenery! A picture of Stephen McGann, the actor who plays his role, along with co-star Ned Shaw was posted by Call the Midwife's official Twitter page. It was captioned,
"Behind the scenes on #CallTheMidwife Series 12: Hello sunshine!"
The caption also contained the link to the series' official Facebook post. It reads, 
"Hello, all! Well, what beautiful weather we've been having! Our cast and crew have been basking in some unexpectedly fine days of filming for Series 12 – very welcome! As you know, we regularly feature the changing seasons each year by marking the traditional festivals in our drama. Christmas, Easter, Summer fetes, Autumn fireworks – each one marks another page in the story of our characters through time. This year is no different – and this week has featured a rather lavish outdoor event at Nonnatus House."
The post further reads, 
"So imagine how pleased we all were to be greeted by hot sunshine instead of rain!! Like most stalwart Brits, we keep going, whatever the weather – but we admit that being a little hot under the collar is far better for filming than feeling soggy and washed-out! Stephen McGann, who plays Dr. Turner, sent this lovely selfie of himself with young Ned Shaw, who plays his son Teddy.

But what are those two Turner boys up to? You'll just have to wait and see!" 
Additionally, one spectacular spoiler that will make fans happy is that Trixie will play an important part in the upcoming season! Her character growth will be a massive part of the story.