The popular Japanese anime web series RWBY releases its newest version, RWBY Ice Queendom, on Crunchyroll. The latest volume of the anime has its fans eagerly awaiting its release. The show was initially scheduled to release in July. However, as per recent scheduling changes, the date has been pushed backward. Not that we are complaining. 
Monty Oum is the original creator of the series. The latest edition has Tow Ubukata as the scriptwriter and gen Urobuchi on board for animation. 
RWBY Ice Queendom Cast
RWBY Ice Queendom has a talented voice cast on board, making the series more anticipated. Saori Hayami voices Ruby Rose, the 15-year-old main protagonist of the show who dawns a black dress with a red cloak Saori Hayami is a Japanese voice actress and singer signed to Warner Bros. She has voiced multiple characters such as Yukino Yukinoshita in My Youth Romantic Comedy is Wrong, As I Expected and received various accolades as well. 
Charlotte Anime Season 2 Release Date – Can We Expect Another Season?
Tower of God Season 2 Anime Release Date: Is it Renewed or Canceled?
Yoko Hikasa plays Weiss Schnee, the 17 year old Schnee family heiress. Hikasa is a Japanese singer and voice actor who has done numerous voice roles in various movies and series. Yu Shimamura voices the character of Blake Bellado, the 17-year-old Faunus with cat ears and immense love for books. Shimamura is a Japanese voice actress currently affiliated with Ken Productions. 
Ami Koshimizu is set to voice the character of Yang Xiao Long, the blonde-haired girl and Ruby's older half-sister. Koshimizu is a gifted Japanese voice actor and singer best known for voicing the character of Ryuko Matoi in Kill la Kill.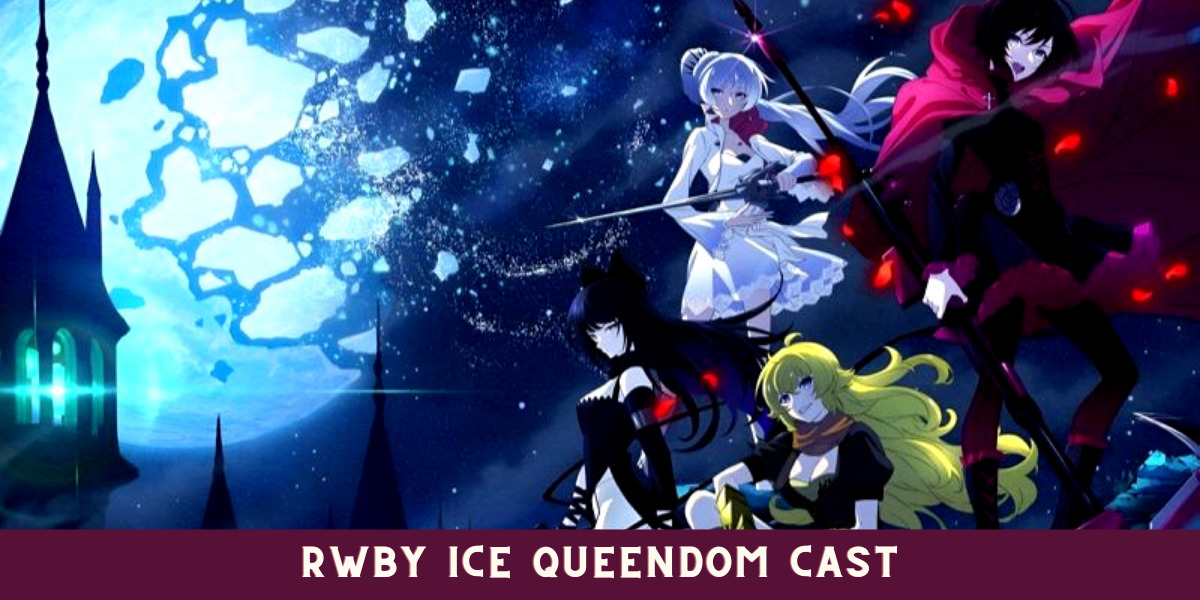 Like most mainstream Japanese anime series, an English dubbed version is set to release alongside the original one. For the dubbed version, we have Lindsay Jones as Ruby Rose, Kara Eberle as Weiss Schnee, Arryn Zech as Blake Belladonna, and Barbara Dunkelman as Yang Xiao Long. 
The Devil is a Part – Timer Season 2 Release Date
Kaguya Sama Season 4: Is Release Date Confirmed?
RWBY Ice Queendom Release Date
Initially, RWBY Ice Queendom was scheduled to release on 3rd July 2022. However, with recent updates, the dates are now revised. Fans do not need to worry, though, because the show will now be released sooner rather than later. The upcoming series will release its first three episodes on 24th June 2022 -an absolute treat for its fans. The remainder of the show will be entirely broadcast from July. Further, the show will have its Japanese subbed, and English dubbed versions around the same time.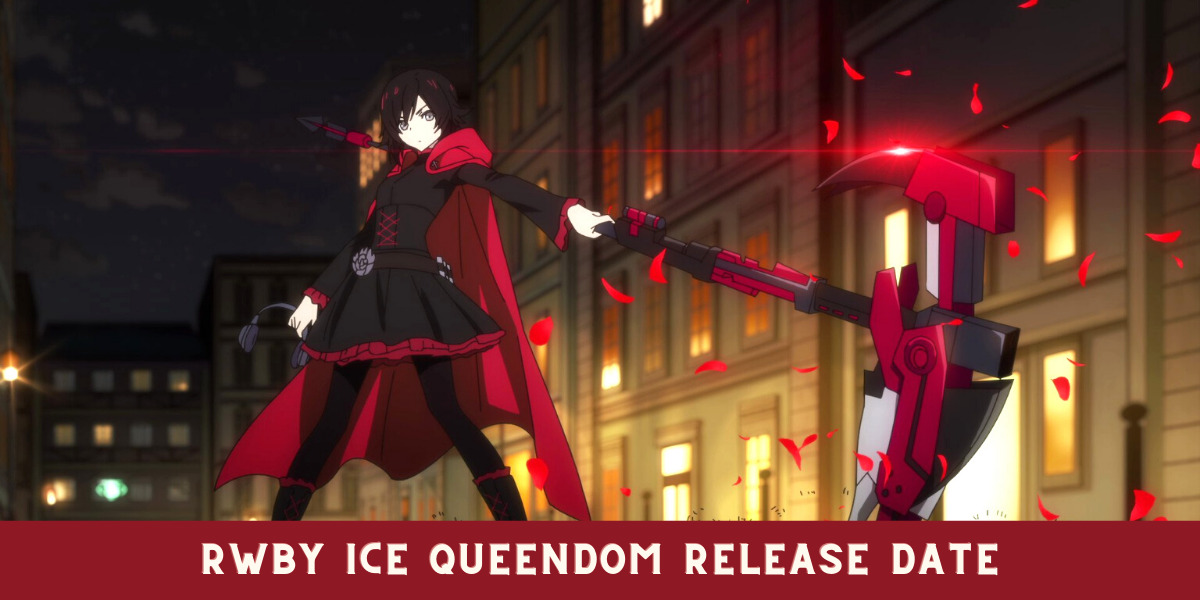 Moreover, RWBY Ice Queendom will screen in theaters for the first time on 30th June 2022 in Paramount Theater in Austin, Texas. About nine years ago, in 2013, the original RWBY series also premiered at RTX. 
Storyline
The show's synopsis on Rooster Teeth and Bandai Namco Arts shows that RWBY Ice Queendom is set in the world of Remnant. In Remnant, science and fairy tales both exist side by side. The entirety of the human race faced an imminent threat from the deadly monsters known as the Grimm. If it were not for the brave Huntsmen and Huntresses who stepped up to protect the humans, the Grimm would have long destroyed Remnant and taken over. 
These warriors are in charge of ensuring that the Grimm and all other threats are timely neutralized to protect civilization. These warriors receive training and are put into teams at schools such as Beacon Academy. At Beacon Academy, Ruby meets Weiss and Blake and, along with her half-sister Yang, form team RWBY. Team RWBY is hard at work to ensure they become the best Huntresses the world of Remnant has ever witnessed. However, the young girls are soon made aware that a horrifying threat awaits them. 
Seraph of the end season 3 Expected Release Date, Cast, Story and Trailer
Trailer
The official trailer for RWBY Ice Queendom dropped about three weeks ago, on 31st May 2022. As expected, it has fans restlessly awaiting the show's release following the trailer. The trailer reimagines various scenes from RWBY Volume 1. However, what sets this version apart from the previous ones is that RWBY ICe Queendom will take its viewers on new adventures they have not previously seen.