In 2016, Walt Disney Pictures introduced the audience to a wild and colorful world of the city Zootopia, filled with anthropomorphic animals of every size. They all live there peacefully, whether it's a giant elephant or the smallest shrew. The 55th Disney animated feature film was directed by Byron Howard and Rich Moore and produced by Clark Spencer. The film was an instant hit, and the audience loved it, with an IMDB rating of 8/10 and 98% on Rotten Tomatoes. With such great success, it is only natural that Disney would like to treat us with a sequel, but now it is in the form of a Disney+ original series called Zootopia+. Its release was announced recently and is set to premiere on November 9, 2022.
Zootopia+ Cast
The original 2016 movie featured an incredible voice cast that included the following main characters, and these are the characters we can surely expect to see in Zootopia+ :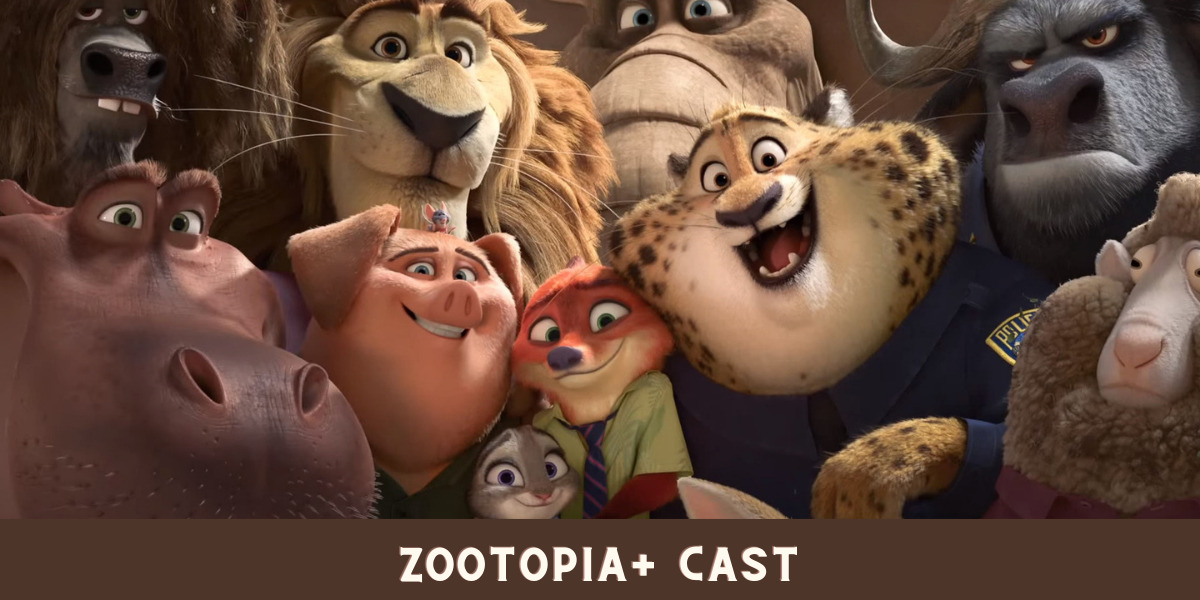 Ginnifer Goodwin 

voices the character of Judy Hopps. She is an enthusiastic young rabbit, a newly appointed member of the Zootopia Police Department assigned to the 1st Precinct.

Della Saba 

voices a younger Judy Hopps.

Jason Bateman's

 voice is used for the character of Nick Wilde, a clever red fox and a small-time con artist.

Kath Soucie 

voices younger Nick Wilde.

Idris Elba voices

 an African buffalo, Chief Bogo, the police chief of the Zootopia Police Department, assigned to the 1st Precinct.

Jenny Slate, 

as Dawn Bellwether, is a tiny sheep who is the city's assistant mayor.

Octavia Spencer, 

as Mrs. Otterton, is a concerned river otter whose husband Emmitt has gone missing.
Furthermore, if Disney is planning on bringing back the original voice cast, we can also expect the return of other characters like :
Babylon Berlin Season 4 Release Date is Confirmed on Netflix
Alice in Borderland Season 2 First Look Trailer Released
Leah Latham, 

as Fru Fru

, 

an arctic shrew and the daughter of Mr.Big, is also a friend of Judy.

Maurice LaMarche

 is Mr.Big, an arctic shrew who is the most fearsome crime boss in Tundratown.

Raymond S.Persi

 as Flash is the fastest sloth. Persi also voices another character that is Officer Higgins, a hippopotamus.
Although there is still no official word out on the cast of Zootopia+, we would prefer that the roles of the original cast be reprised. Let's keep our minds open to new characters, but we are more than excited to see the original characters once again on our screens. 
Kung Fu Panda: The Dragon Knight Release Date
Obi-Wan Kenobi Season 2 Release Date
Plot
The original film, Zootopia, is set in the titular city where anthropomorphic mammals live and thrive together. It is a story that revolves mainly around two main characters: Judy Hopps and Nick Wilde. It was a buddy cop movie that tells the story of Judy Hopps, who is appointed as the city's first bunny cop. Moreover, she quickly learns how tough it is to enforce the law. She enters an unlikely partnership with Nick Wilde, a red fox con artist, and together, they solve a criminal conspiracy involving the disappearance of predators. While the film just focused on Judy and Nick, in the upcoming series Zootopia+, the show will be expected to widen its perspective and focus on other characters too.
Avengers 5 Release Date, Cast and Update
Zootopia+

Release Date
The upcoming Zootopia+ will premier its first episode on November 9, 2022, and it will be available on Disney+. There is no news about how many total episodes the show will have, if all the episodes will be dropped together, or if there will be a weekly release. We will update you as soon as we have more information on the show's episodes.