Knives out 1 which came out in 2019, is an American murder mystery in which Harlan Thrombey, a reputable crime novelist, is found dead after his 85th birthday celebrations. In comes, Benoit Blanc, a detective who investigates the case, and a ploy of ominous intentions is unraveled. The first part was a hit. Who doesn't love a murder mystery packed with suspense and thrill, it left the audience waiting for another such movie, and to our surprise, the director Rian Johnson heard them and is ready to serve with a sequel, Knives Out 2. Here's everything we know about the upcoming Netflix sequel, including the title, which has been announced recently. 
Knives Out 2 Cast
The first part had a star-studded cast, including Daniel Craig, Chris Evans, Ana de Armas, and many more amazing actors. We expect no less when it comes to the cast of Knives Out 2. So far, the following actors are said to be part of the sequel :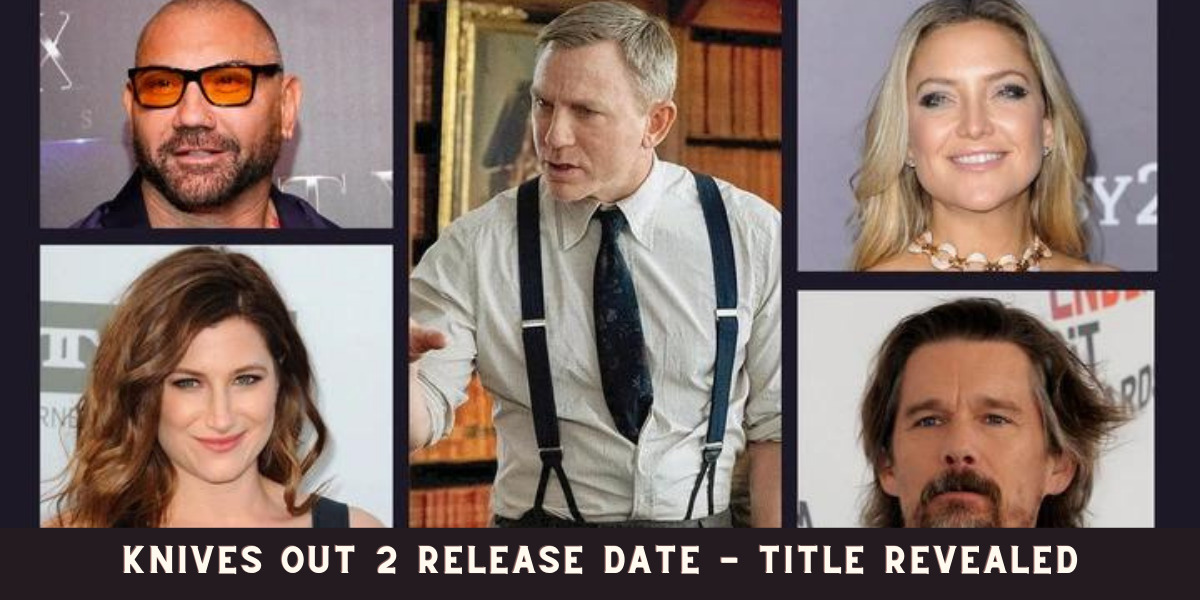 Daniel Craig: 

we can all agree on one thing, the sequel would've been incomplete without him as Benoit Blanc. He has been most recognized for his role in and as James Bond. Craig appeared in five James Bond films, beginning with Casino Royale (2006) and concluding with No Time to Die (2021). So far, Craig has been the only actor announced to reprise his role from the original Knives Out.

Janelle Monáe: 

she is recognized as a talented singer-songwriter. She made her film debut in Rio 2 and was also a part of the Oscar-winning film Moonlight. Moreover, Monae joined the Amazon Prime Video series Homecoming during its second season.

Kathryn Hahn: 

she is an American actress and a comedian. She has appeared in many amazing comedy movies, including Bad Moms, Afternoon Delight and many more. She won the hearts of Marvel fans as Agatha Harkness in WandaVision. You may have also seen her as Jennifer Barkley in Parks and Recreation and Eve Fletcher in Mrs. Fletcher.

Kate Hudson

: she was cast in many romantic comedies, including How to Lose a Guy in 10 Days, Fool's Gold, and Bride Wars.
Hightown Season 3 Confirmation
Call The Midwife Season 12 – Stephen McGann Teases the Sneak Peak
Other cast members include :
Edward Norton

Leslie Odom Jr.

Madelyn Cline

Jessica Henwick

Dave Bautista

Ethan Hawke
Knives Out 2

Release Date
The filming of the movie Knives out 2 started in June of 2021 in Spetses, an island in Greece, and wrapped in September of 2021.
"We did the second one in the summer. We shot in Greece, and then we filmed studio work in Serbia. It's finished. It's in the can."
Daniel Craig said during an episode of Variety's Actors on Actors. Although the official date for the release of the movie has not been announced yet, it is known through Daniel Craig, who revealed that the fans could expect the movie to be out in the fall of 2022.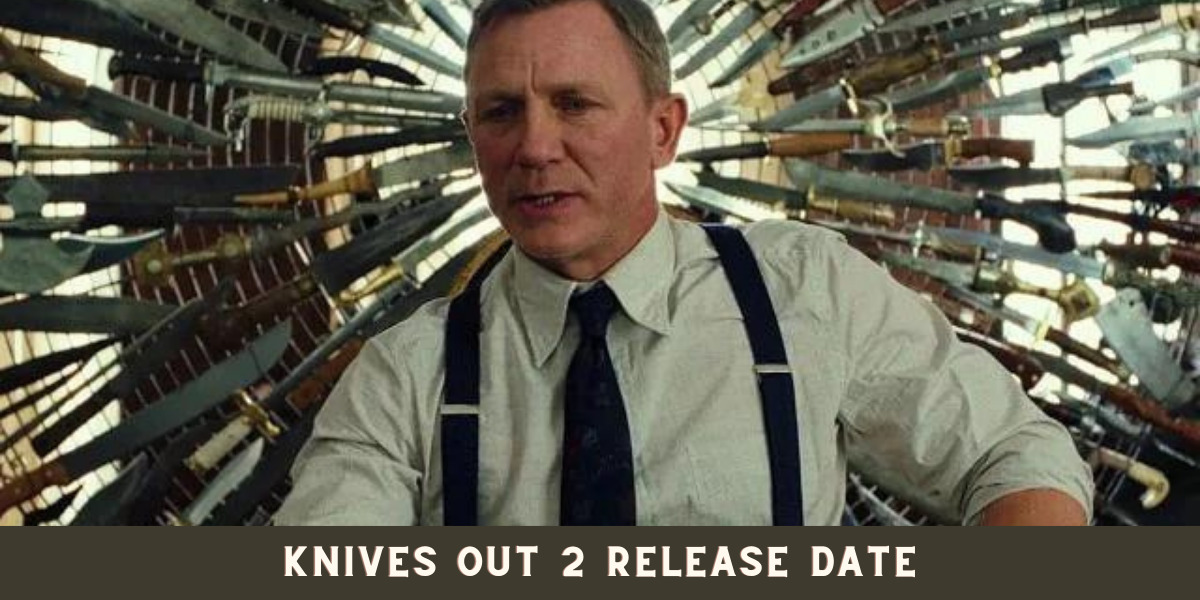 Walker Season 3 Release Date – The show get green light
Rutherford Falls Season 2 Release Date, Episodes, Casts, and Trailer
Title and Plot
Though the movie is a sequel to Knives Out and is being referred to as Knives Out 2. However, it was revealed by the director Rian Johnson himself that the sequel will have a different title. Netflix hasn't given any insight regarding its plot, but they just recently shared the official title :
"Glass Onion: A Knives Out Mystery"
The new Netflix movie will follow Benoit Blanc as he travels to Greece to investigate a case of the mystery involving a new cast of colorful suspects.  
The title of the sequel is a very catchy one indeed, but what is the meaning behind 'Glass Onion', and why use it as a title for a mystery movie? Interestingly, Glass Onions is a song by the iconic band, The Beatles, and it sure doesn't seem like a coincidence. Onion is synonymous with layers, and it is also mentioned in the official logline that Blanc will "peel back layers of a mystery", but the 'glass' aspect connotes a layer of transparency. The title has got the audience really excited about the new movie, and they are waiting impatiently to watch it this holiday season.
Dynasty Season 5 Episode 15 Spoilers and Teasers Update
Trailer
Knives out 2 is all set to be released this year. The filming was completed in 2021, but if you're looking for any spoiler, teaser, or trailer, we hate to inform you, but nothing like that has been released. However, Netflix did reveal some motion art showcasing the new title announcement.