The last few episodes of Chicago Fire Season 10 have left the fans in confusion. Moreover, NBC has not announced plans regarding the future of the show either. This might sound like a red flag but it is not. Why? Because back when the 8th season of Chicago Fire premiered, the showrunners renewed the show for 3 more seasons. So, Chicago Fire Season 11 will definitely make the final cut. But is it coming this July to NBC? You'll find out later in the article!
All of the One Chicago dramas are off the summer schedule! This is because the fall premiere of NBC is not out yet. As in the past FOX, CBS, and NBC have all had their schedules in sync. We are assuming that the 11th season will be released around September. This is because the fall season of FOX and CBS will start from 21st September 2022. But as these are just our speculations it is better to wait for NBC to announce the official news. 
If you're interested in knowing more about Chicago Fire Season 11. Continue reading the article! 
The Old Guard 2: Everything We Know About the Netflix Sequel
Chicago PD Season 10 Not Coming to NBC in July
Chicago Fire Season 11 Cast
Great news for fans because the majority of the cast from the 10th season will return in Chicago Fire Season 11. Expect the following to star in the upcoming installment: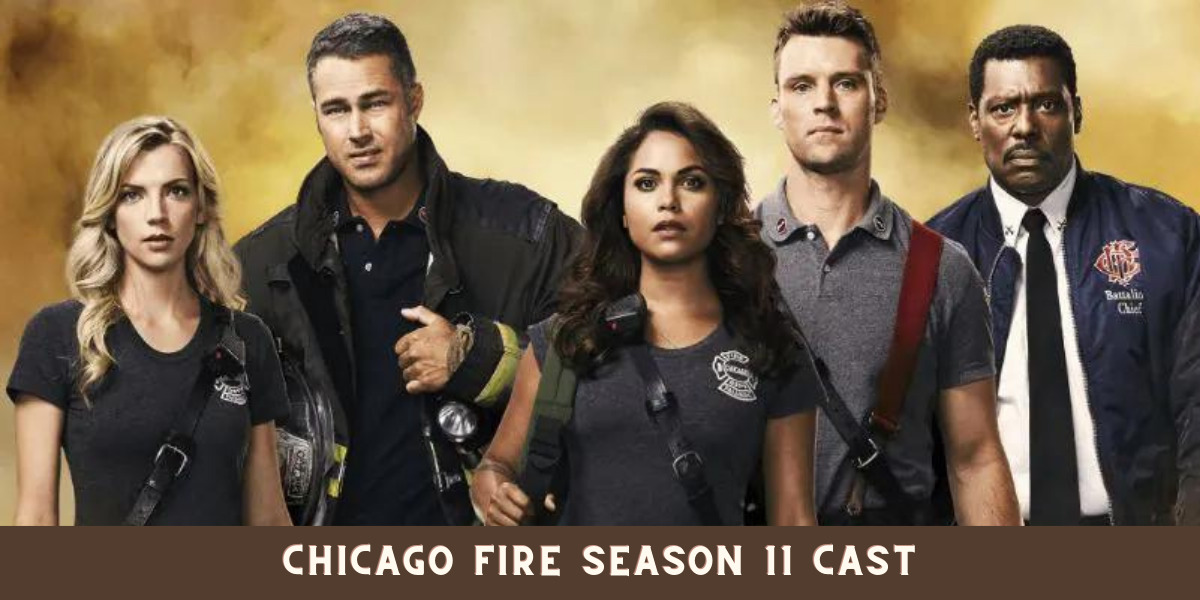 Eamonn Walker as Wallace Boden

Christian Stolte as Randall McHolland

Joe Minoso as Joe Cruz

Randy Flagler as Capp 

David Eigenberg as Christopher Herrmann

Anthony Ferrari as Tony

Daniel Kyri as Ritter

Hanako Greensmith as Violet Mikami

Alberto Rosende as Blake Gallo
Mathew Casey moved to Oregon following the death of his best friend, as he considered it his duty to take care of his boys. So, we will most likely get to see him not at all. And even if Jesse Spencer (the actor who plays Mathew Casey) appears his screen time will be limited. Sylvie Brett (Kara Killmer) and Casey had to make some very tough decisions regarding their relationship in the 10th season. Well we'll surely miss them together. 
Rutherford Falls Season 2 Release Date, Episodes, Casts, and Trailer
Knives Out 2 Release Date – Title Revealed
Amidst all this, some rumors surfaced on the net about Dawson's involvement in the 11th season. But Haas mentioned in an interview that Dawson won't return in the upcoming installment.
Release Date
NBC is yet to release the official release date for Season 11. But according to our speculations expect the 11th installment to premiere somewhere in Autumn of 2022. Will there be any more seasons after the 11th season? At the moment the showrunners have not spoken about the matter. 
Chicago Fire Season 11 Plot
The 10th season's finale ended on a major cliffhanger. A number of trucks arrived at the place where the newly wedded couples were staying. Most likely these trucks belonged to drug dealers (as they had beef with Severide). So, we are assuming that the 11th season will first explain this situation and then further the story will get developed from here. 
About the mystery regarding Casey's ex Dawson returning in Chicago Fire Season 11; this is not going to happen at all! Because for this story to develop Casey must go back from Oregon. Which is impossible. And as mentioned before Haas has already addressed these rumors. 
Call The Midwife Season 12 – Stephen McGann Teases the Sneak Peak
Trailer 
At the moment there is no trailer for Chicago Fire Season 11. And who knows how far away we are from getting one. But hopefully this long wait will be worth it!
Rest assured, we will keep you updated regarding the 11th season of Chicago Fire. so, stay tuned!