Heron's story is not complete yet! We might be getting Blood of Zeus Season 2 from Netflix soon. The first season did really well after its debut. In fact, just in a few weeks, it was in the top 10 charts. So, a sequel seems inevitable. You'll read more about the potential second season in the article below!
Following its initial success in 2020, we got to hear about the news regarding its sequel being under production. But due to the ongoing pandemic, we, unfortunately, did not get enough information about the second season. Almost two years have passed, and the fans are still waiting for some good news. On 3rd December 2020, Netflix confirmed on their official Twitter account that Heron would return with new adventures in the second season. A lot of time has passed since that. Let's see where we stand right now! 
Blood of Zeus Season 2 Cast
The majority of our prominent voice cast members will reprise their roles. Up till now, Netflix has not revealed the cast lineup but according to our speculations, expect the following to star in the upcoming season of Blood of Zeus: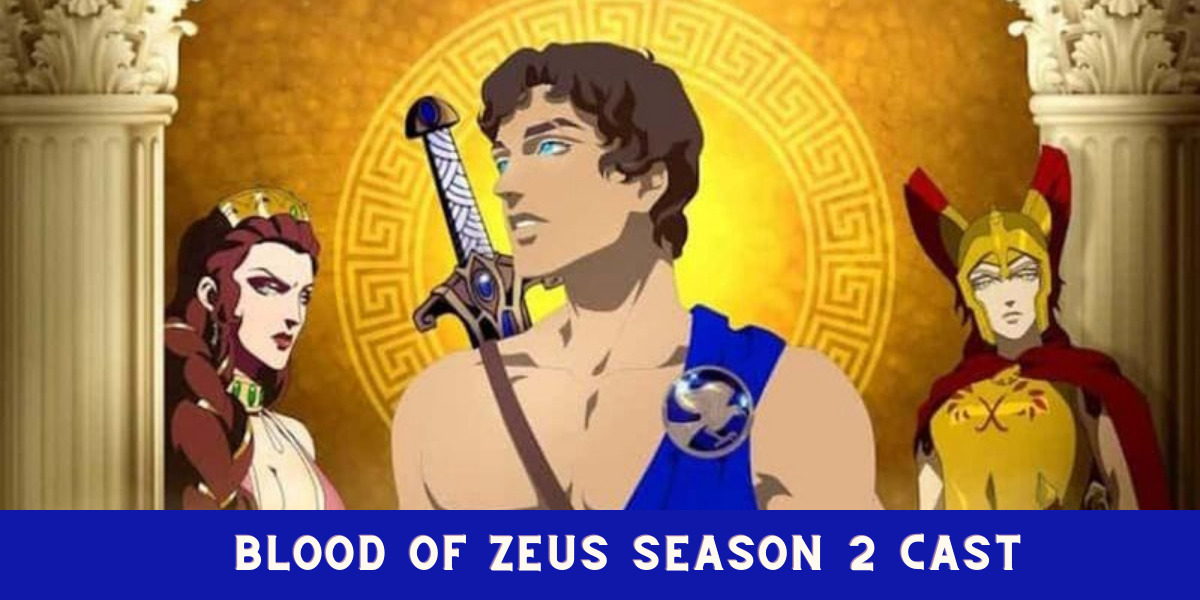 Derek Phillips as Heron

Jessica Henwick as Alexia

Elias Toufexis as Seraphim

Adam Croasdell as Apollo

Matthew Mercer as Hermes
You must be wondering, what about Hera? Well, in the first season, we saw how badly she got injured. Despite all this, she escaped. But to save her, someone had to pay the price, and this 'someone' was no other than Zeus. So, should we expect Jason O' Mara (voice of Zeus) and Claudia Christian (voice of Hera) to return in Blood of Zeus Season 2? Yes, Hera will definitely come back because she will take revenge. And if we talk about Zeus, he is a Greek God! In the world of magic, there will be several ways through which he can be resurrected back to life. We are hoping that Zeus will feature in the upcoming season as well.
RWBY Ice Queendom – When Is It Releasing?
Charlotte Anime Season 2 Release Date – Can We Expect Another Season?
Most likely, the villain of the second season will be Hades (voiced by Fred Tatasciore). In the first season, his screen time was quite limited. But according to the creators, he will play a significant role in the upcoming season. More characters might join in the second season. But we are not sure because Netflix is yet to speak up on the matter. 
Blood of Zeus Season 2 Release Date
Although Netflix renewed Blood of Zeus Season 2, we do not have a confirmed release date for it. We might have got the sequel a while ago, but the pandemic got in the way. The first season premiered on the streaming site in October of 2020. It went under production somewhere in 2019.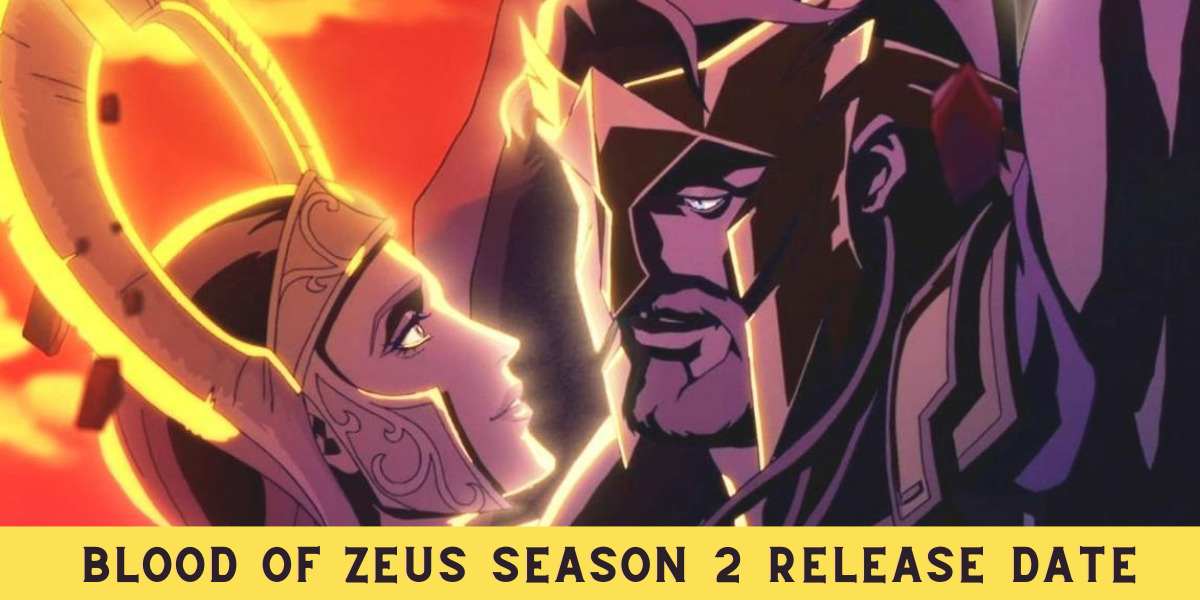 If Blood of Zeus Season 2 follows the same schedule, then expect it to release somewhere in 2023. It can be earlier or later than that! These are just our assumptions, and we still don't know whether the team has begun with the production or not. 
Plot
Of course, we do not have an official plot synopsis for Blood of Zeus Season 2, but there are a few theories that seem legitimate. The second season will pick up from the finale of the first season. Deducing from this, expect the following to happen in the upcoming season.
Tower of God Season 2 Anime Release Date: Is it Renewed or Canceled?
The Devil is a Part – Timer Season 2 Release Date
According to the Parlapanides Brothers, Hades will play a significant role in the following installment. Well, we have already mentioned previously that he will be the main villain. In addition to this, they said that they already have the outline of the story, which will mainly focus on Zeus, Poseidon, and Hades. So, they might have hinted at the return of Zeus! 
Mount Olympus has lost both its leading figures, Zeus and Hera. So, now who will assume power? This might mean that the second season will entail a lot of fighting. And we will most likely see Hera fighting to gain back her position. Because we know she is not dead. 
The upcoming season will also focus on Heron and Seraphim. Will he become a great hero like his father? Well, we will find out once Blood of Zeus Season 2 premieres. 
Kaguya Sama Season 4: Is Release Date Confirmed?
Trailer 
There is no trailer for Blood of Zeus Season 2 so far. We are going to be honest with you because it might take a long time for Netflix to fill us in on the missing details. Hopefully, this long wait will be worth it. However, a piece of good news for fans because the creators have planned a five-season long show initially! Well, that was all that you needed to know about the potential sequel of Blood of Zeus. For more updates, stay tuned!