After an intense finale, the fans are left with a thousand unanswered questions in their mind. After all, what will happen to the kids now? But the most searched question on the web was regarding the show's future; will we get Stranger Things Season 5 from Netflix?
Well, great news for fans because the creators of the series, the Duffer Brothers, have already confirmed in an open, heartfelt letter to the fans that Stranger Things will get a 5th season. When they sat down 6 to 8 years ago to come up with the entire outline of the show, their initial plan was to wrap up the show in 4 or 5 seasons. But the 4th season was not enough for this plan. However, the sad news is that the 5th season will be the last one of the franchise. But they did hint at a potential spin-off. Because in the last paragraph the Duffer Brothers mentioned that there are many more stories that need to be addressed, but for now, they are focusing on the leading group. 
That pretty much answered the question about the renewal status of the show. Now let's discuss what will happen next in Stranger Things Season 5! 
Now and Then Season 2 – Is it Renewed or Canceled?
A Million Little Things season 5 Renewal and Expected Release Date
Stranger Things Season 5 Cast
Those characters who survived in the fourth season will return in Stranger Things Season 5. Of course, except for those who sadly died. Beware because the following article contains spoilers. So, if you still haven't streamed the 4th season's second volume, we want you to switch to Netflix!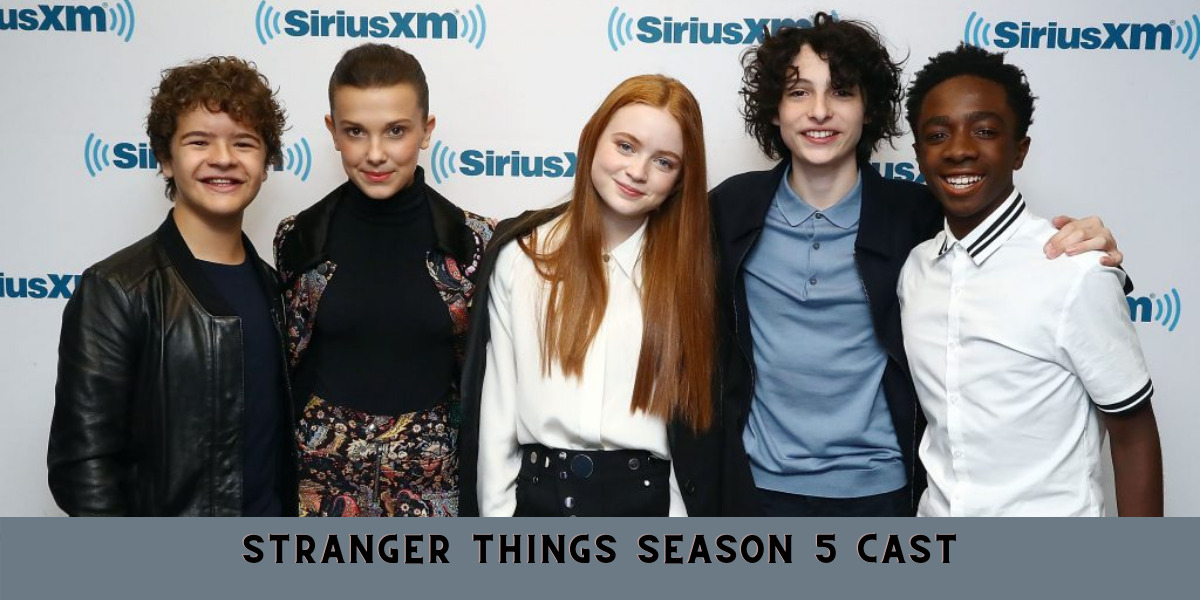 Eddie Munson sadly fell prey to the Upside Down's bats. This means Joseph Quinn will not return in the 5th season unless he appears in some flashback scenes. The same goes for Grace Van Dien's Chrissy, who was the first victim of Vecna in the 4th season. We saw how Dr. Brenner died a ruthless death in Volume 2, but they didn't show him entirely dead. So, does this mean that Mathew Modine will terrorize our screens again? Well, he can return in the upcoming 5th season because the military was still very much there. They might have saved him! 
As far as Sadie Sink's Max is concerned, she survived Vecna's curse again. But she went into a coma! Hopefully, somehow she will get back on her feet once again. Duffer Brothers have a unique style of introducing new characters every season. Hence expect a new character this time too! 
The rest of the actors which will return in the 5th season of Stranger Things are as following:
Millie Bobby Brown as Eleven

Finn Wolfhard as Mike

Noah Schnapp as Will

Caleb McLaughlin as Lucas

Gaten Matarazzo as Dustin

Sadie Sink as Max

Priah Ferguson as Erica

Joe Keery as Steve

Maya Hawke as Robin

Natalia Dyer as Nancy

Charlie Heaton as Jonathan

Eduardo Franco as Argyle

David Harbor as Jim Hopper

Winona Ryder as Joyce

Bret Gelman as Murray

Tom Wlaschiha as Dmitri
Stranger Things Season 5 Release Date
Of course, there is no release date for Stranger Things Season 4 because the 4th season's finale just came out! However, the 5th season will take less time for production than the 4th season. Because the major issue back then was regarding Covid. Plus, the 4th season also had the longest episodes, and with all the VFX scenes, it took a long time.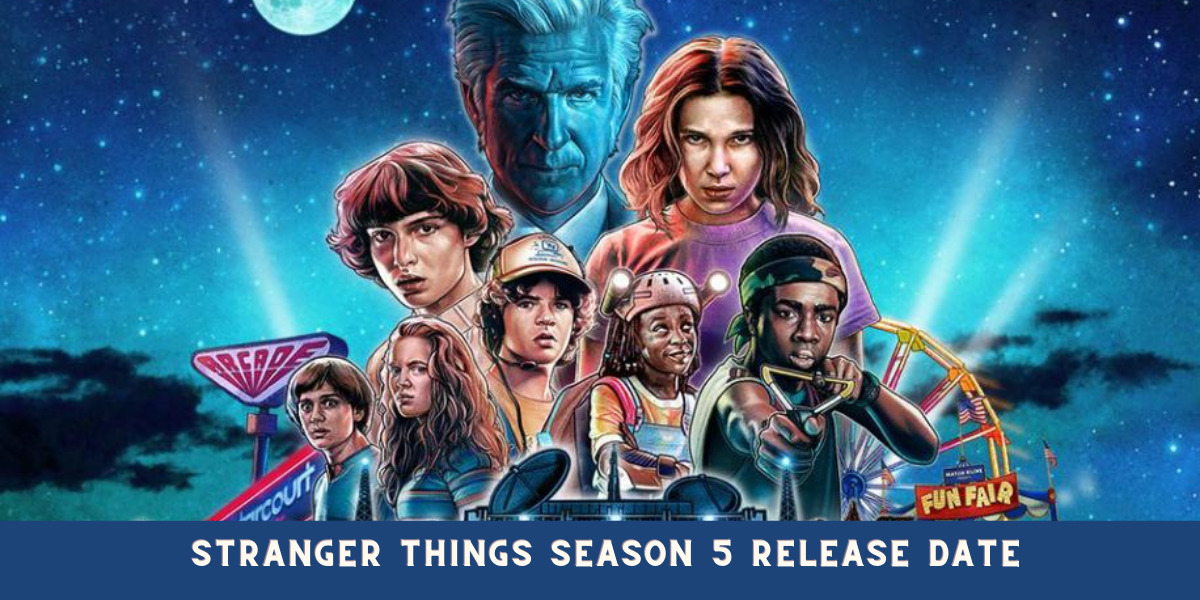 And the cast is growing! So, they need to wrap up things fast. We'll at least have to wait for two years until we get to see Stranger Things Season 5. The original idea was to film the 4th and 5th season back to back, but it got too hectic. Moreover, the young stars also have a packed schedule, so let's see what happens! 
Plot
Duffer Brothers never fail to amaze us! The finale hinted at a lot of things. As there is no official plot synopsis for Stranger Things Season 5, all we can do for now is rely on theories! 
In the final scenes of Stranger Things Episode 9, we saw how Will started touching his neck. He even confessed to Mike that he could feel Vecna and his motives again. According to fans, there is a wild theory that Will might go evil in the upcoming season! If not, he will play a significant role in the 5th installment. El, of course, will be our main hero once again. According to certain reports, the final season will be more Will and El-focused. Hopefully, together they will put Vecna in his place. 
We saw how Max went into a coma after surviving Vecna. Now it remains to be seen if she'll recover or not. The 4th season majorly focused on her character development, so she is vital to the 5th season as well. Her relationship with Lucas will make another exciting subplot. In the final scenes, Dustin is still not over Eddie's death. Hopefully, Steve will be there to console him. 
More
The fight with Vecna is not over! He will come back stronger than ever, and most likely, Hawkins will fall. The people have already started vacating! Moreover, the Duffer Brothers have pitched their script to Netflix, and in an interview, they revealed that the Executives liked the idea. And it was so devastating that a handful of them even cried. 
Power Book II: Ghost Season 3 – Is the Release Date Confirmed?
The Equalizer Season 3 Release Date, Episodes, Cast and Trailer
All our main characters are safe and sound! But will they survive the 5th season? Guess we will find out once the 5th season goes on air. 
Trailer 
For now, there is no trailer for Stranger Things Season 5. And considering how much time every new season of Stranger Things takes to wrap up its production, don't expect the trailer any time soon. But you'll find a tonne of exciting edits on YouTube. So, make sure that you stream them!
Chicago Fire Season 11 Not Coming to NBC in July
Well, that was all you needed to know about Stranger Things Season 5. For more updates, stay tuned!