NBC has announced its schedule, and many shows are returning for a new season! Luckily New Amsterdam is one of them. However, many are also questioning whether New Amsterdam Season 5 will be the last one for the franchise. You'll read about it later in the article!
Sad news for fans because the upcoming New Amsterdam season will be the series' last one. If you still haven't streamed New Amsterdam, consider this a sign to watch it right now! The past four seasons will be perfect for watching on vacations, especially if you love shows based in the medical field like Chicago Med and many more! The 4th season ended its run on NBC recently, and the finale left the fans with a million unanswered questions. The 5th season of Amsterdam will most likely pick up from the cliffhanger. Especially what is next for Dr. Helen Sharpe and Max as their wedding did not go as planned. Well, hold on to that thought! 
Amsterdam Season 5 Release Date
As mentioned before, New Amsterdam's upcoming season will be the last one and will have the shortest episodes count. It will have only 13 episodes! According to the official site of NBC, the 5th season is all set to premiere on 20th September 2020 (Tuesday) at 10 p.m. E.T.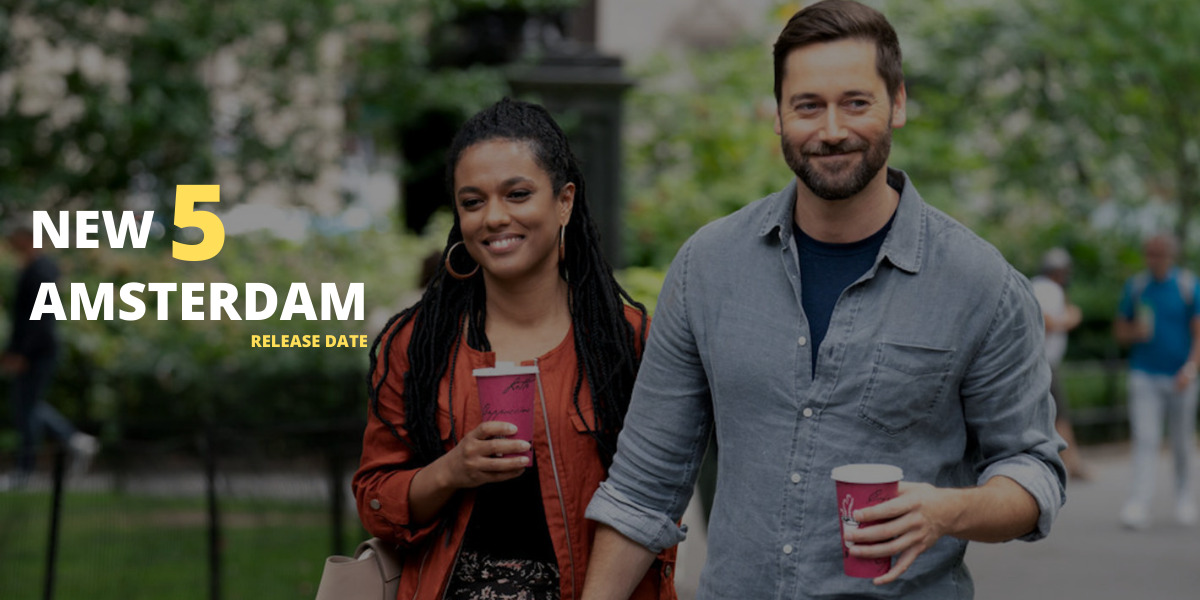 Although NBC has not revealed the reasons behind putting a full stop to the show, we assume it was because of the declining ratings and viewership. Since the first season, New Amsterdam has repeatedly proven that it is one of the best medical shows out there because of how it has portrayed several world issues. Not only this, but because of its efforts, New Amsterdam has received praise from several international organizations. But sadly, this journey is now coming to an end! 
Andor Season 1 Episodes and Premiere Date on Disney+
Your Honor Season 2 Will be the Finale, Says Bryan Cranston
You can also stream the show on NBC's streaming site Peacock. 
Amsterdam Season 5 Cast
NBC has already told us about the official cast lineup for New Amsterdam Season 5. According to their official website, the following will star in the upcoming season: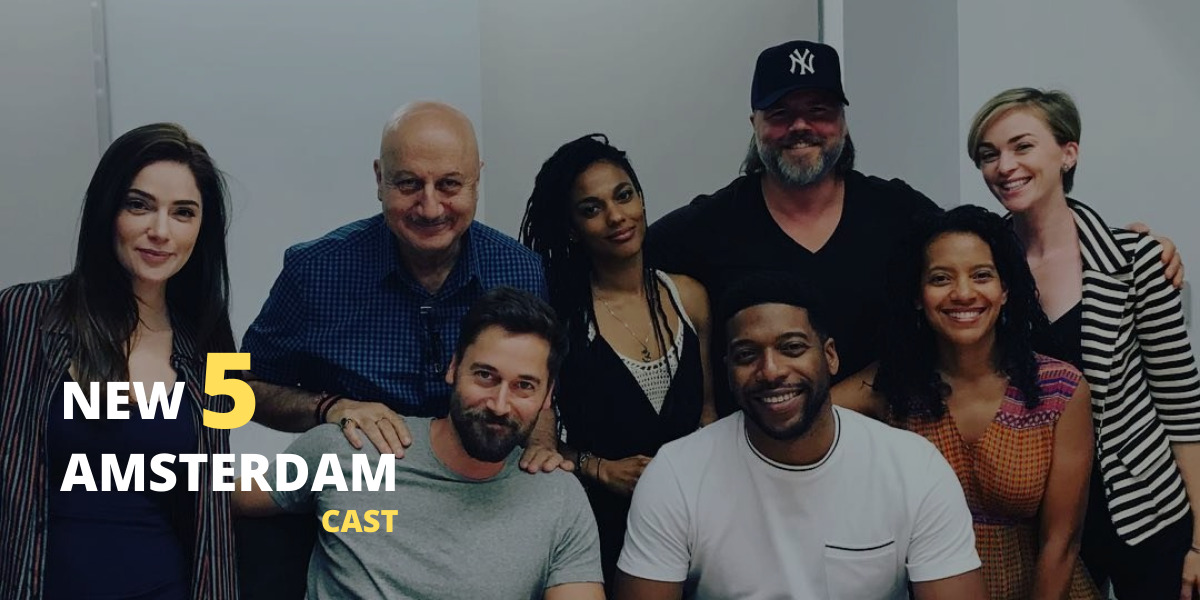 Eggold

Freema Agyeman as Helen Sharpe

Janet Montgomery as Lauren Bloom

Jocko Sims as Floyd Reynolds

Tyler Labine as Iggy Frome
And Sandra Mae Frank will now be the series regular as Dr. Elizabeth Wilder! She was introduced relatively late in the show, but we'll still get enough of her character development in the upcoming season of New Amsterdam. 
What is the storyline for New Amsterdam's 5th season?
According to the showrunners, the characters will be in the same place they started their journey! In addition, expect the upcoming 5th season to tie the loose ends of the show properly. David Schuldner revealed in an interview that they had crafted the 5th season so that it would be comforting for the fans. Because this way, it will be the perfect finale for the show! 
But as Dr. Wilder was just introduced in the show. What does this statement mean for her? Well, they must have come up with a plan! 
Mayor of Kingstown Season 2 Release Date – Filming Underway
Is Killing It Season 2 Renewed by Peacock?
Jocko Sims pitched an idea regarding the character arc of Dr. Reynolds. According to him, there should be a love triangle involving Lyn Malvo (Frances Turner) and Claude Baptiste (Andre Blake). And if this idea makes it to the final cut, things will get very complicated because Lyn Malvp is pregnant with Claude's child! But this will make an exciting plot twist. 
Is there any trailer for the 5th season of New Amsterdam?
We don't have an official trailer for New Amsterdam Season 5. So, you will have to remain patient for a bit longer. 
Succession Season 4 Release Date on HBO Max and Teasers
Even during the pandemic, the entire cast and crew of New Amsterdam worked very hard to help the medical industry and all the fans going through a dark phase. We will surely miss New Amsterdam! So, that was everything you needed to know about the upcoming 5th season. For more updates, stay tuned!