The recent crime drama series, Your Honor soon became quite popular amongst its fans. The first season of the show dropped on 6th August 2020. Initially introduced as a limited series, Your Honor received a renewal for a second season in August 2021. To find out the latest updates regarding Your Honor Season 2, continue reading ahead!
The series is an adaptation of the Israeli series named Kvodo. Developed by Peter Moffat, the show received an impressive 7.7 out of 10 IMDb rating. Furthermore, as reported by Deadline, Joey Harstone, the writer for the first season, will now be the sophomore season's showrunner. This change comes as Peter Moffat left the show in order to be closer to his family in the UK. Nevertheless, we are excited to see what this new change in direction brings to the screen.
Is Season 2 really the last season?
Your Honor was never meant to be an extended series. The legal crime drama initially aired on Showtime as a limited series. However, due to the impressive success of the first season, the creators renewed the show for a second installment. While this news comes as a pleasant surprise for all fans, we must take this with a grain of salt. Bryan Cranston, in an interview with Dax Shepherd, revealed that season 2 would be the final season.
He stated,
"I am [currently] preparing for the second and last season of Your Honor, which is a limited series that I did for Showtime … As they tell me, it got higher ratings than any other series they've ever had — and so, one more season of that."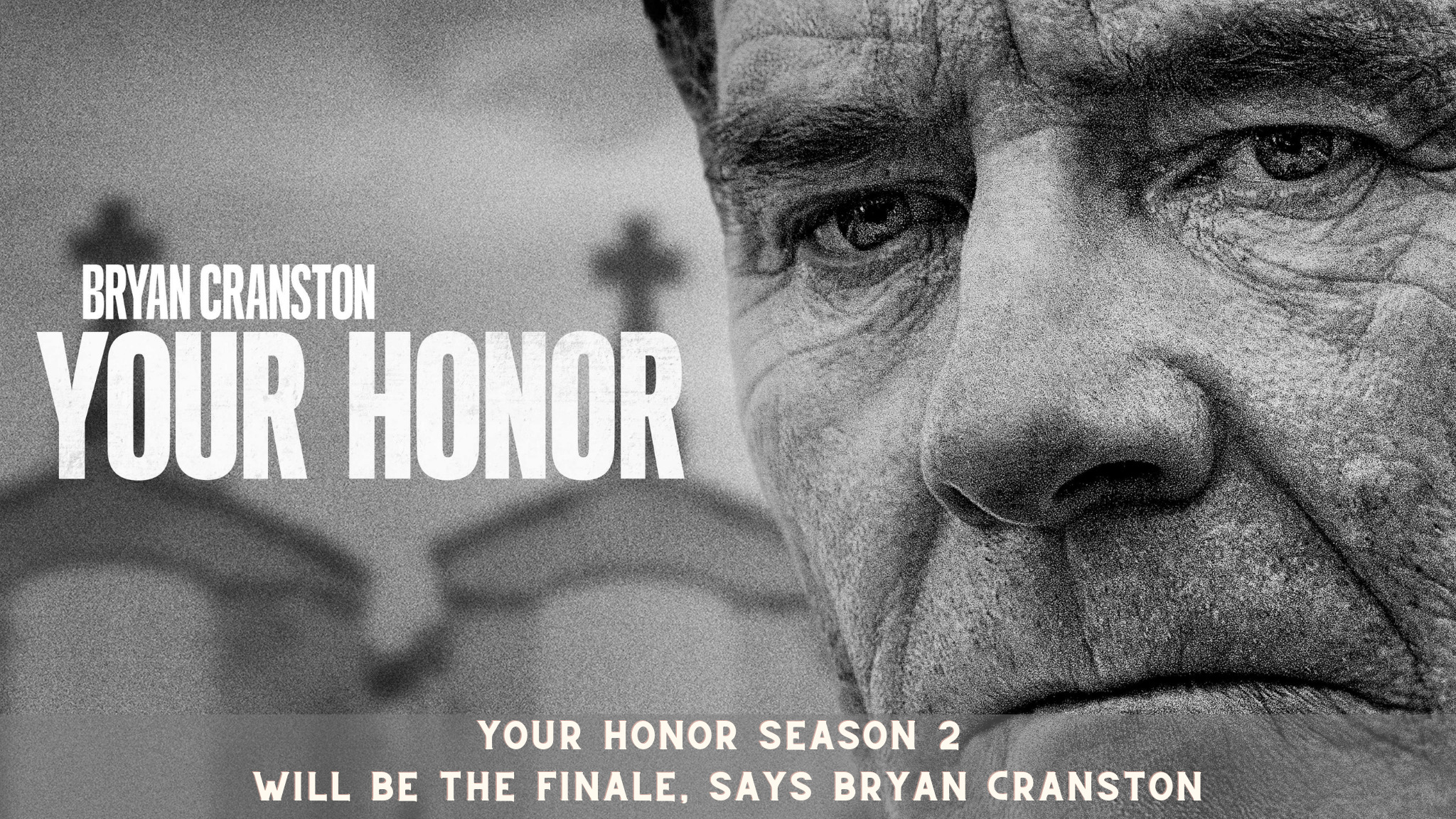 Mayor of Kingstown Season 2 Release Date – Filming Underway
When Will Your Honor Season 2 Actually Release?
News regarding Your Honor Season 2 came out in August of 2021. Still, even after almost a year, filming is yet to begin. Keeping this in mind, it is highly unlikely that the show gets a 2022 release date.
Part of this delay was due to Peter Moffat leaving the show. If filming starts soon and things go according to schedule, then we hope the sophomore season releases sometime in the spring or early summer of 2023.
Is Killing It Season 2 Renewed by Peacock?
Your Honor Season 2 Cast
The exact cast of Your Honor Season 2 still remains a secret. The series is still in its early stages, which is why the team has not commented on the show's cast. Nevertheless, based on the first season's events, we can predict who may appear in the upcoming season.
Bryan Cranston will reprise his role as Michael Desiato, a judge in New Orleans and a desperate father willing to do anything to protect his son. Cranston is an American actor and filmmaker. His most prominent role is as Walter White in the vastly popular ABC crime drama series Breaking Bad. This role also landed him a PrimeTime Emmy Award for best actor in a drama series. He became one of the producers for the series, which landed him 5 Golden Globes and nine Screen Actors Guild Award nominations.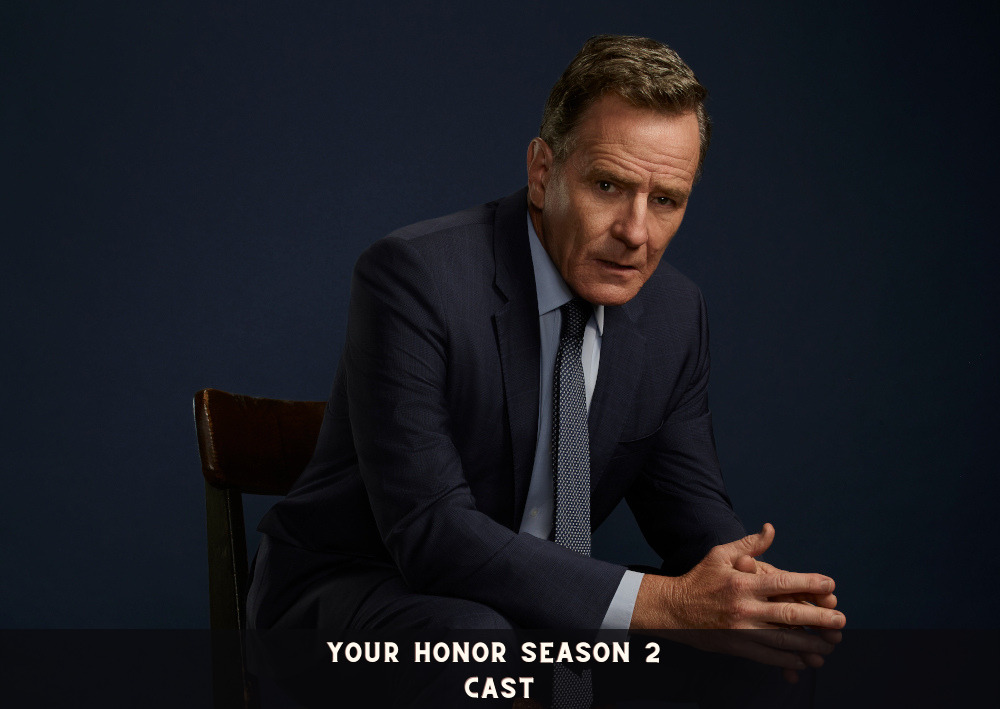 Hunter Doohan plays Adam Desiato, Michael's son -entangled in a hit and run case. He ends up killing the son of the boss of a crime syndicate in New Orleans. Doohan is an actor and writer from Arkansas. Apart from Your Honor, Hunter appeared in other notable movies such as Wednesday and Truth Be Told.
Hope Davis reprises her role as Gina Baxter, the mother of the boy killed by Adam and the wife of the mob boss. Davis is a talented actress, having portrayed notable roles in movies such as "In Treatment" and "The Special Relationship". Her splendid acting skills landed her nominations for numerous awards, including a PrimeTime Emmy Nomination.
Reprising the role of Frannie Latimer is Sofia Black-D'Elia, Adam's teacher, who is also romantically involved with him. Her acting career spans numerous prominent roles, including Tea Marvelli in Skins, Andrea Cornish in The Night Of, and Sage Spence in Gossip Girl.
Moreover, we expect Isaiah Whitlock Jr. to return as Charlie Figar, Michael's politician best friend with links to organized crime. Whitlock's prominent acting roles include Clay Davis in the HBO series, The Wire. He has also appeared in movies such as Goodfellas, 1408, Enchanted, etc.
Actor Michael Stuhlbarg is likely to return as Jimmy Baxter, the head of the organized crime family and father to the deceased boy. Stuhlbarg is a prominent American actor, having appeared in numerous films such as Lincoln, Steve Jobs, etc. His role in A Serious Man landed him a Golden Globe award as well.
Carmen Ejogo could possibly return as Lee Delamere, Michael's compatriot and a lawyer whom he convinces to take Kofi's case. Another major act confirmed to return for the sophomore season is Keith Machekanyanga. His character of Little Mo had a recurring role in the first season. However, for the upcoming season, he will be part of the main cast.
Succession Season 4 Release Date on HBO Max and Teasers
Your Honor Season 2 Storyline
The basic plot of the series follows the life of Michael Desiato, a New Orleans judge. After his son, Adam, gets involved in a hit-and-run case, the family's life turns upside down. As they discover that the deceased boy was the son of the head of a crime syndicate, the father-son decides to cover up the crime. A drastic series of events occurs as Michael tries to cover his son's tracks.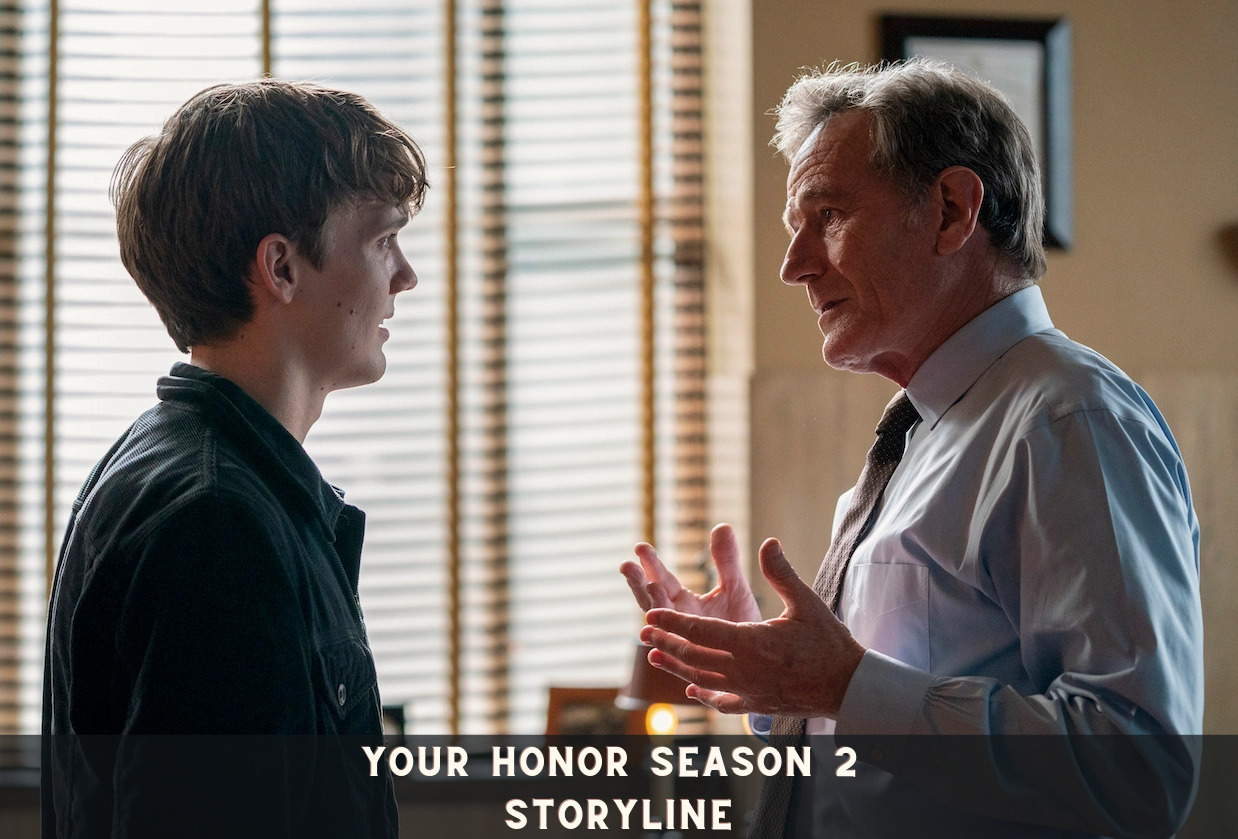 The show's creators are yet to reveal the exact synopsis for Your Honor Season 2. The first season had a complete ending, resolving most (if not all) open plotlines. Therefore, it is difficult to predict the sophomore installment's storyline. Nonetheless, fans hope that the new season lives up to the standards set by season 1.
The Witcher Season 3 Release Date, Cast and Filming Updates
Trailer
As filming for Your Honor Season 2 is yet to begin, the trailer is obviously not out yet either. We hope that the trailer would be available about a month prior to the new installment's release.