It is not up to debate that the Power franchise is doing great with the audience! Because almost all of its spin-offs have received positive reviews not only from fans but also from critics! But now, what is next for Kanan Stark in Power Book III: Raising Kanan Season 2? Well, the first season ended on a major cliffhanger! You'll read more about it later in the article!
What is the Release Date for Power Book III: Raising Kanan Season 2?
Starz has confirmed that we will be getting a second season as well. Power Book III: Raising Kanan Season 2 will premiere on 14th August Sunday 2022, only on Starz. Each new episode will follow the weekly schedule. In fact, the show got renewed even before the first season premiered. And if the upcoming season also does well in terms of rating and viewership, then we can expect even more seasons! But that is a topic for another day.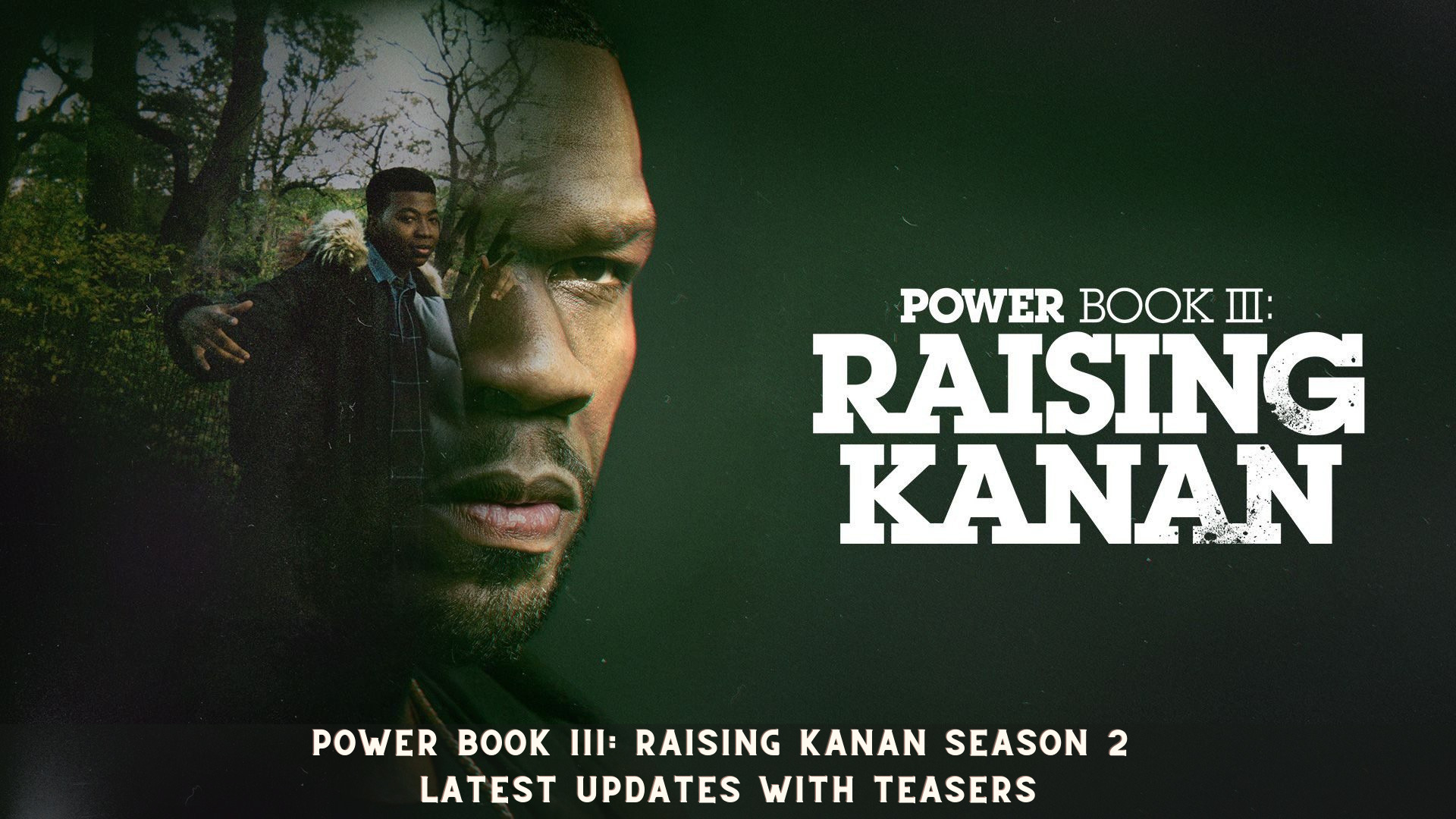 Another reason for the renewal was that the story of Kanan deserved to be heard more as the writers couldn't cover much of his life in the first season!
The Undeclared War Season 2 Teasers and Release Date Updates
Who is in the Cast of Power Book III: Raising Kanan Season 2?
Of course, our main mother-son duo will return in Power Book III: Raising Kanan Season 2; Mekai Curtis as Kanan and Patina Miller as the fierce Raquel! Also, expect to see the following in the upcoming season of Raising Kanan:
Malcolm Mays as Lou Lou

London Brown as Marvin

Hailey Kilgore as Jukebox

Omar Epps as Detective Howard

Joey Bada$ as Unique

Toby Sandeman as Symphony Bosket

Shannon Burke as Shanley Caswell

Antonio Ortiz as Shawn Famous Figueroa
Bachelor in Paradise Season 8 – Premiere Date Expectations on ABC
Moreover, we are also getting a handful of new additions in the cast:
Krystal Joy Brown as Renee Timmons

LeToya Luckett as Kenya

Sistas KJ Smith as Palomar

Omar Dorsey as Cartier Duns Fareed

Paulina Singer as Zisa
Kenya is Jukebox's mother and Marvin's ex. However, she abandoned her family to become a star in LA. Palomar is a young mother who happens to be Famous' neighbor. Cartier Duns Fareed is a passionate businessman who is looking for new ways to expand his business. Zisa is a singer who is working with Crown and Lou Lou to become famous. Renee Timmons works with Marvin as his anger management therapist. And that is all!
King of Stonks Season 2 – Is it Renewed or Canceled?
What is the Storyline of Power Book III: Raising Kanan Season 2?
In the final moments of the show, we saw how Kanan attempted to murder his dad. Nevertheless, Detective Howard survived this attack. The second season is likely to pick up from here. Kanan will be now even more uncertain of his future and the relationship with his family business. And as per the official synopsis, he will escape to Queens. And amidst all this, his mom Raquel will grow even stronger. But the relationship between Kanan and Raq will only deteriorate.
The family is growing apart. Now let's see what Raq will pull to keep the family members together!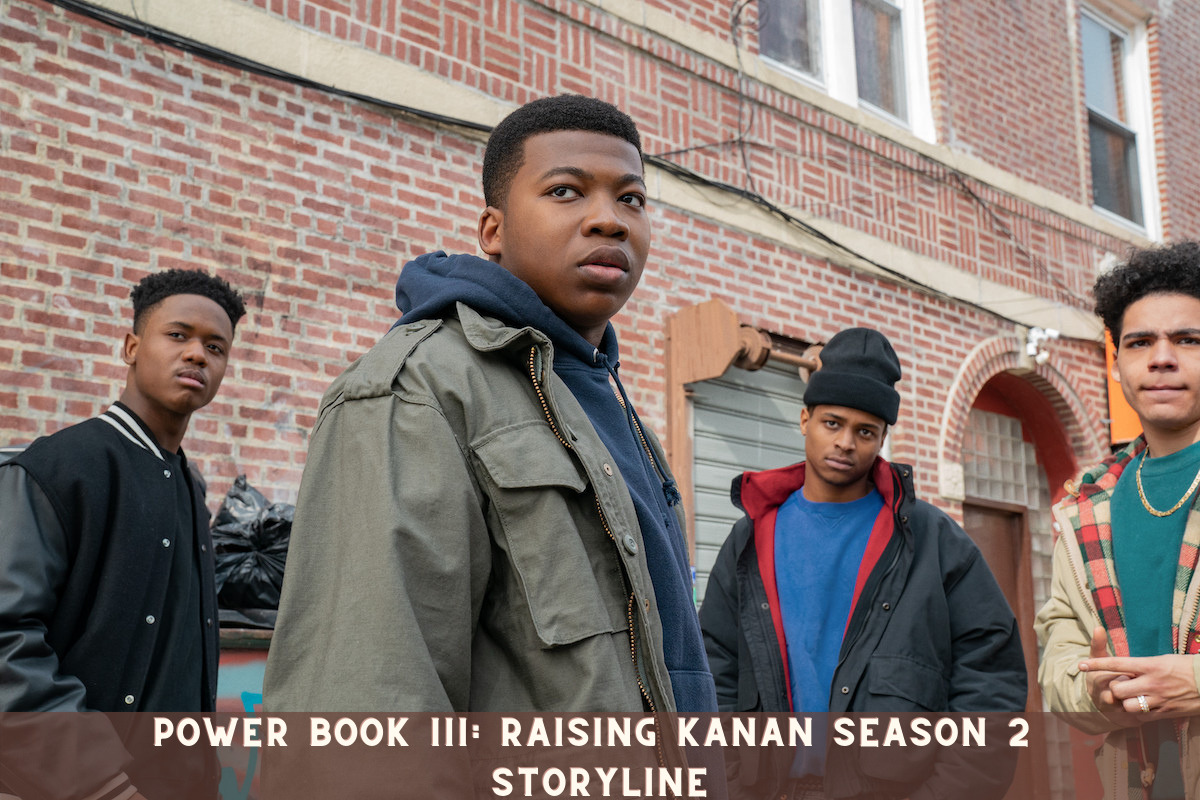 Is there a Trailer?
Yes! As the second season is supposed to premiere in August, we already have an official teaser for it which gives away a major chunk of the plot of the show. So, make sure that you stream it before you miss out.
The footage focused more on Raq and her intense powers. We even get to see a heated conversation between her and Lady Macbeth; apparently, Raq was trying to remind her that whatever she does or will do is only for good. Well, what is she up to? Only the second season will reveal this! In the second season, we'll see that Raq will have an even tighter grip on the drug trade in the city. But unfortunately, her son will slip away from her hands. And it will become impossible for her to regain him. In the middle of all this chaos, Kanan will escape to some other place; after all, he feels like he does not belong with his family.
Andor Season 1 Episodes and Premiere Date on Disney+
After watching the trailer, one thing became very clear that the upcoming season will be full of action because of the lurking danger. Raq will not stop here! She will go further into the drug business. Now let's see how this decision treats her. Well, that was everything you needed to know about the upcoming season of Raising Kanan. If you can't wait for the second season to premiere, then we would suggest you to stream the first season. For more updates, stay tuned!