The latest Mexican teen drama series, Control Z, is proving to be quite famous amongst its viewers. Following the release of the second season, fans started inquiring about Control Z season 3. Here is everything we know about the latest season of this teen series and more!
The pilot season of the show dropped on 22nd May 2020. The response received by the first season turned out so great that just a week later, the series received its renewal for a sophomore season. Season 2 of Control Z released on 4th August 2021. Shortly after, the same month, Control Z Season 3 was confirmed.
Created by Carlos Quintanilla Sakar, Miguel Garcia Moreno, and Adriana Pelusi, the series currently has a 6.9 out of 10 IMDb rating. Moreover, Lemon Studios developed the show for Netflix.
Control Z Season 3 Cast
Luckily for fans, almost the entire cast of the show reprises their role for Control Z Season 3. A major chunk of the show's success must be attributed to its actors. In the case of Control Z, every actor and character brings about a new element to the series, making them irreplaceable. The following cast members return for the new season:
Ana Valeria Becerrile as Sophia Herrera

Michael Ronda as Javier Williams

Luis Curiel as Luis Navarro

Yankel Stevan as Raul Leon

Samantha Acuna as Alejandra "Alex" Salomone

Fiona Palomo as Maria Alexander

Macarena Garcia Romero as Natalia Alexander

Patricio Gallardo as Gerardo "Gerry" Granda

Andres Baida as Pablo Garcia

Ivan Aragon as Dario

Xabiani Ponce de Leon as Ernesto 

Patricia Maqueo as Rosa "Rosita" Restrepo

Rodrigo Cachero as Miguel Quintanilla

Rocio Verdejo as Nora

Thanya Lopez as Susana

Lidia San Jose as Gabriela

Renata del Castillo as Lulu

Arturo Barba as Rogelio Herrera/Fernando

Mauro Sanchez Navarro as Bruno

Kariam Castro as Valeria

Ariana Saavedra as Regina

Ana Sofia Gatica as Caludia

Sandra Burgos as Marta

Christain Santin as Antonio Segovia "El Guero"

Pierre Louis as Felipe "Pipe"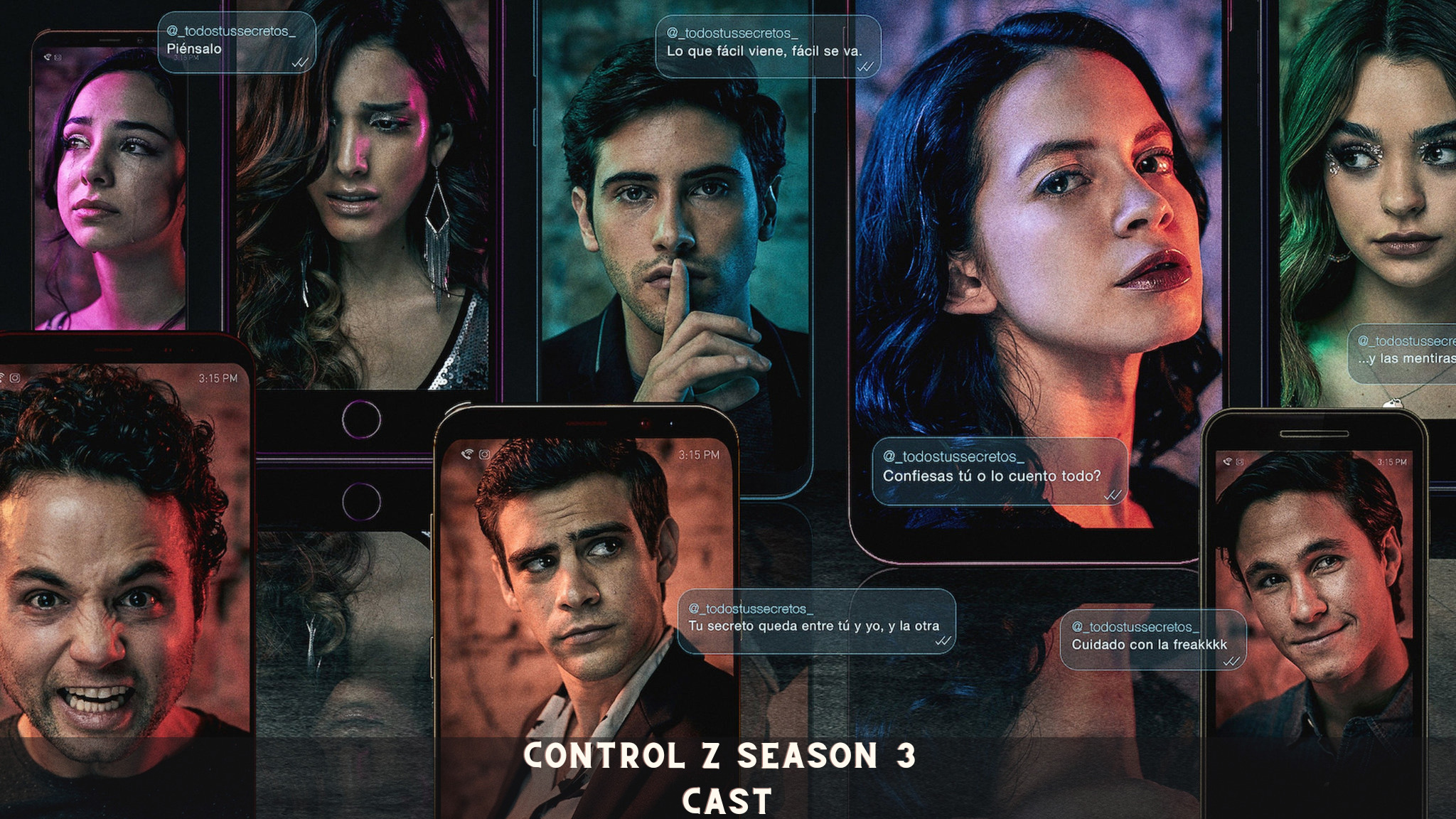 Mauro Sanchez, who was part of the main cast in the first season, unfortunately, did not appear in the sophomore installment. Hence, this led fans to believe that his time in the show may have come to an end. Nevertheless, as we make our way into season 3, we see Mauro having a recurring role in the show. Further, Pierre Louis, whose character "Pipe" constituted a major part in the sophomore season, will only appear in a guest role in season 3.
Recurring Roles:
Moreover, Christain Santin and Sandra Burgos, whose characters only have recurring roles in the pilot season, became part of the main cast in the second season. Luckily for their fans, the actors will have vital roles in the third installment as well.
Control Z Season 3 Release Date
The third installment of this teen series went into production in August 2021. After almost a year's wait, the show is finally available for fans to stream on Netflix. Control Z season 3 released on the streaming platform on 6th July 2022. Similar to its previous installments, the third season also consists of 8 episodes. Further, all eight episodes dropped at the same time and can be streamed.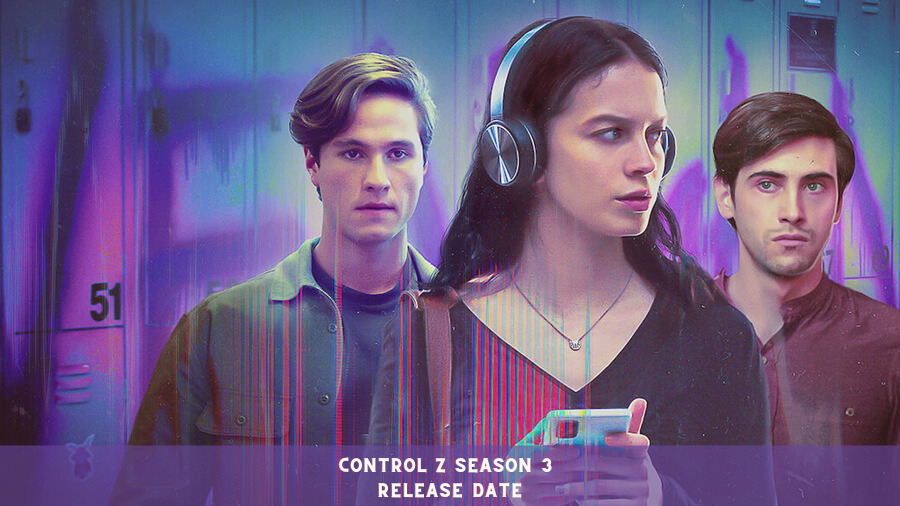 The third season was full of multiple breathtaking scenes, sure to keep its fans at the edge of their seats. Unfortunately, after an eventful third season, the show is now coming to an end. The team for Control Z confirmed that season 3 would be its last.
Power Book III: Raising Kanan Season 2 – Latest Updates with Teasers
Control Z Season 3 Storyline
The series follows the lives of students at Colegio Nacional (National School). During an assembly, a hacker reveals the identity of a transgender student. As a result, this led to immense panic and humiliation for the individual. The following day, the same hacker exposes multiple other secrets of the students. Furthermore, Sofia Herrera -an introverted girl going to Colegio Nacional- has secrets of her own. In fear of getting her secrets exposed, the teen sets on a mission to expose this hacker before he can expose her.
Following the events of the Season 2 finale, the season ended on a major cliffhanger. The Principal Sussane falls from the roof and succumbs to her injuries. This had fans in an absolute frenzy, eager to find out what season 3 would hold.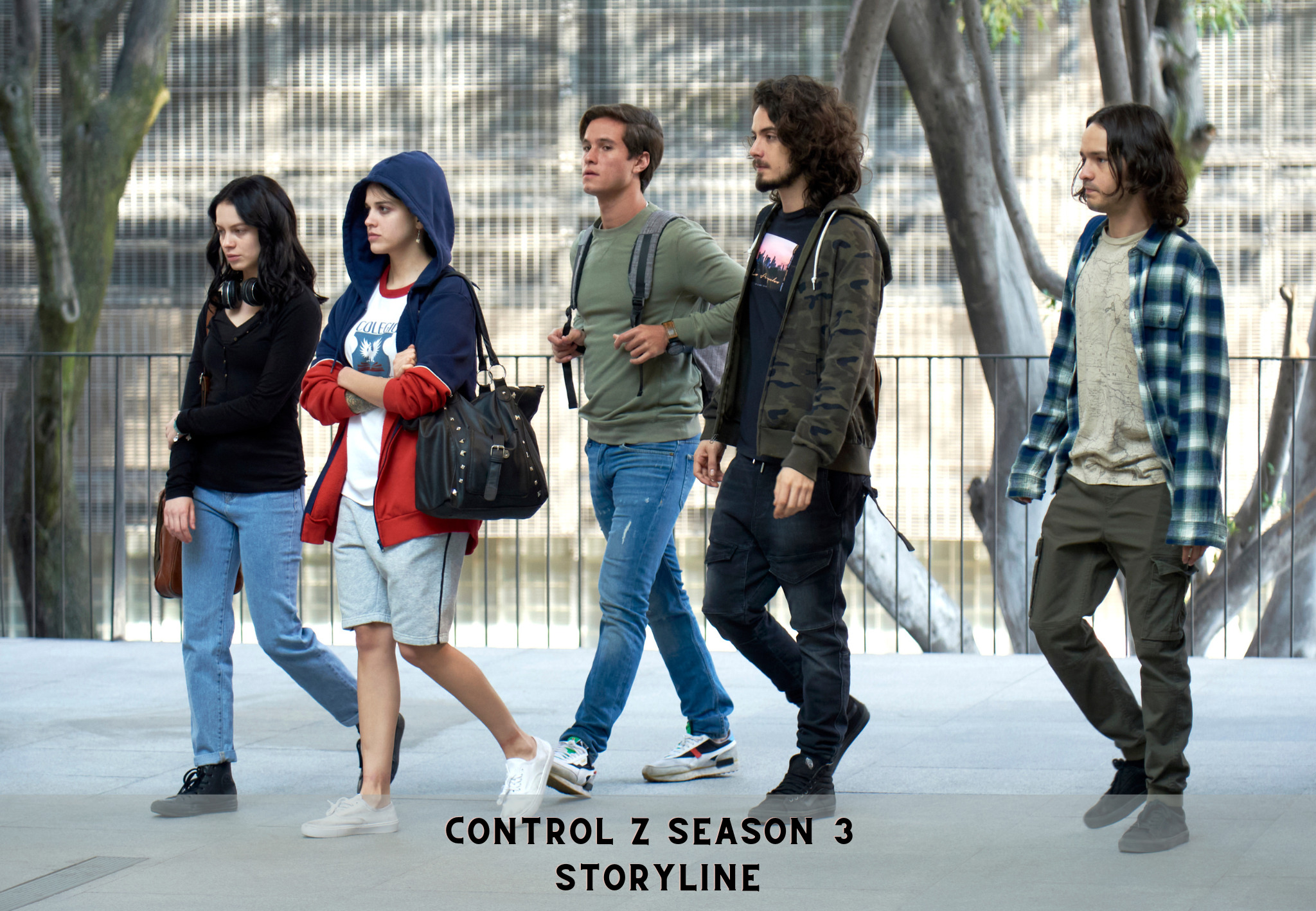 Control Z Season 3 picks up where the previous season left off. Sticking to its theme of blackmail, the new season brings more revealed secrets and more drama. Sofia and Javi still have a close bond while Raul is busy throwing his parties. However, the show kicks off its drama with a drown delivering a mysterious git to Raul amidst one of his parties. The rest of the students also receive a message from the hacker hinting toward the events of the night of Sussane's death. Who sends these gifts and messages still remains a mystery.
Further, this mystery around Sussane's demise forms the majority of the plotline for Control Z season 3. Sofia is back on her struggle to reveal the mystery blackmailer. We see season 3 follows a similar theme to the previous installments. Everyone is a suspect in this season as everyone has their own dirty secrets.
Hightown Season 3 – Why Starz are Delaying the Premiere?
Trailer
The trailer for Control Z Season 3 dropped on 22nd June 2022. It is available for fans to watch below. As the trailer begins, we see the students sprinting towards Sussane's body in distress. Later, it then cuts to multiple stressful scenes as an investigation into Susanne's death progresses. This season 3 trailer truly ensures a nerve-wracking finale season for its viewers. To watch the third season for yourself, make your way to Netflix and stream the series.
The Terminal List Season 2 Expected Release Date on Amazon Prime
The Summer I Turned Pretty Season 2 Premiere Date and Potential Cast
Bachelor in Paradise Season 8 – Premiere Date Expectations on ABC