The British period drama, Bridgerton, is taking the internet by quite the storm. After breaking records with its first 2 seasons, the series is all set for Bridgerton Season 3. The show's leading actor Jonathan Bailey became quite the heartthrob. Bailey is now working on another Netflix series, Fellow Travelers. While most Bailey fans are excited to see him in a new role, many worry how this would impact his future in upcoming installments of Bridgeton. 
Created by Shonda Rhimes, the series is based on the popular collection of novels by Julia Quinn. Season 1 of Bridgerton was released back in December 2020. It soon became the most-watched English language series on Netflix. It soon renewed for a sophomore season which dropped in March 2022. The second season broke its predecessor's recording and became the most-watched English language series on Netflix. 
According to Entertainment Weekly, Bridgerton is now a franchise, owing to its outstanding viewership count. Set in Regency Era London, the series follows the lives of Violet Bridgerton and her 8 children. What sets the show a class apart from the rest is its excellent portrayal of love and romance keeping the female gaze front and center. The figures for the first season were so impressive that back in April 2021, the series received a renewal for seasons 3 and 4. 
Bridgerton season 3 Cast
Predicting the exact cast for Bridgerton Season 3 is not as easy as it seems. With some acts leaving the series, and new unexpected additions entering, it becomes difficult to guess the cast for the upcoming seasons of Bridgerton. Nevertheless, luckily for us, some of our favorite actors and actresses have hinted towards their involvement in the third season.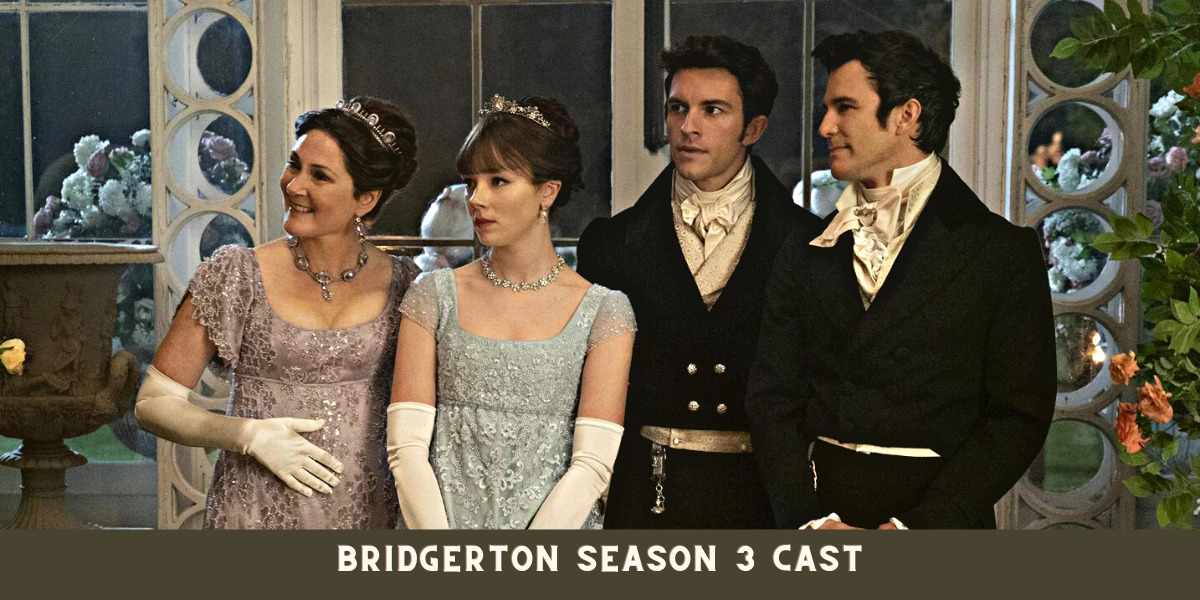 The team announced the recasting of Francesca Bridgerton for season 3. Hannah Dodd from Anatomy of a Scandal is set to replace Ruby Stokes for said role. Stokes left the show to work for Netflix's upcoming series Lockwood & Co. After noticing Francesca's character's absence in the sophomore season, Variety finally broke the news of Stoke's exit. Chris Van Dusen told TVLine,
"I love Francesca, but we lost her midway through Season 2. After exhausting all other options, she, unfortunately, had to come out due to reasons beyond our control."
Following Rege-Jean Page's exit as the Duke following season 1, fans worried that the following seasons would also have multiple other exits. However, fans can sigh of relief as currently no further exits are happening. Kate Bridgerton (portrayed by Simone Ashley) and Anthony (Jonathan Bailey) are set to reprise their roles in the upcoming seasons. 
While talking to Deadline,
Ashley stated, "We're going to be back! Kate and Anthony are just getting started. In season two, there was a lot of push and pull between Kate and Anthony, there were complications with the family, and then they find each other towards the end. I think everything is just starting."
Moreover, Bailey further talked about this in an interview with The Wrap,
"I just can't wait for them to have a baby. Baby Edmund, I think, is the first that's to come if it's according to the books, but maybe they'll have octuplets. Maybe they'll flip it on its head."
Further, we know that Luke Thompson will reprise his role as Benedict Bridgerton and Phoebe Dynevor as Daphne in Bridgerton Season 3. The former's character will make up part of season 3's storyline. Jess Brownell talked to Variety confirming this news. Brownell is now the showrunner for the series, replacing Chris Van Dusen.
Cast members such as Nicola Coughlan as Penelope Featherington, Claudia Jesse as Eloise, Luke Newton as Colin, and Luke Thompson as Benedict Bridgerton are also set to return. The team is yet to confirm the rest of the cast for Bridgerton Season 3. 
Jonathan Bailey's future at Bridgerton after Fellow Travelers
The fan favorite, Jonathan Bailey, who portrays the character of Anthony, makes up a vital part of the cast of the series. Bailey received much appreciation for his acting in Bridgerton. The actor recently signed for the limited series Fellow Travelers. This news made fans scared that Bailey may no longer have a significant role in Bridgerton Season 3. Nonetheless, fans must not worry, as the actor himself confirmed that he would return for the upcoming season. His role in Fellow Travellers will not affect his character of Anthony in Bridgerton. 
Fellow Travelers is based on the famous novel of the same name by Thomas Mallon. The limited series is an iconic political thriller and love story following the same period-based format. The show follows the volatile love story between two very different men as they navigate themselves through McCarthy-era Washington. 
West Coast Customs Season 9 Release Date Announced by Netflix?
Power Book III: Raising Kanan Season 2 – Latest Updates with Teasers
Bailey plays Tim Laughlin, a young man who recently graduated from Fordham University. The young Tim is devout about his religious and political ideologies and is hopeful about a bright future following WW-II. Opposite Bailey, we have Matt Bomer portraying Hawkins Fuller. Fuller stays clear of emotional attachments, however, that changes as he crosses paths with Tim. The unlikely couple starts their fiery romance at the same time that Roy Cohn and Joseph Mccarthy declare war on "subversives and sexual deviants".
Bridgerton Season 3 Release Date
Netflix is yet to announce the exact release date for Bridgerton Season 3. Nonetheless, the new season is currently nearing the end of its pre-production. We expect filming to start soon if it has not already started. 
Hightown Season 3 – Why Starz are Delaying the Premiere?
The Terminal List Season 2 Expected Release Date on Amazon Prime
The first season began filming in July 2019 and wrapped up filming in February 2020. The show then launched later in December of the same year. Production for season 2 started in March 2021 and ended in November of the same year. The sophomore installment then dropped in March 2022. Judging by this trend, the previous two seasons took a solid year to release. Therefore, we expect Bridgerton Season to drop sometime in the summer of 2023.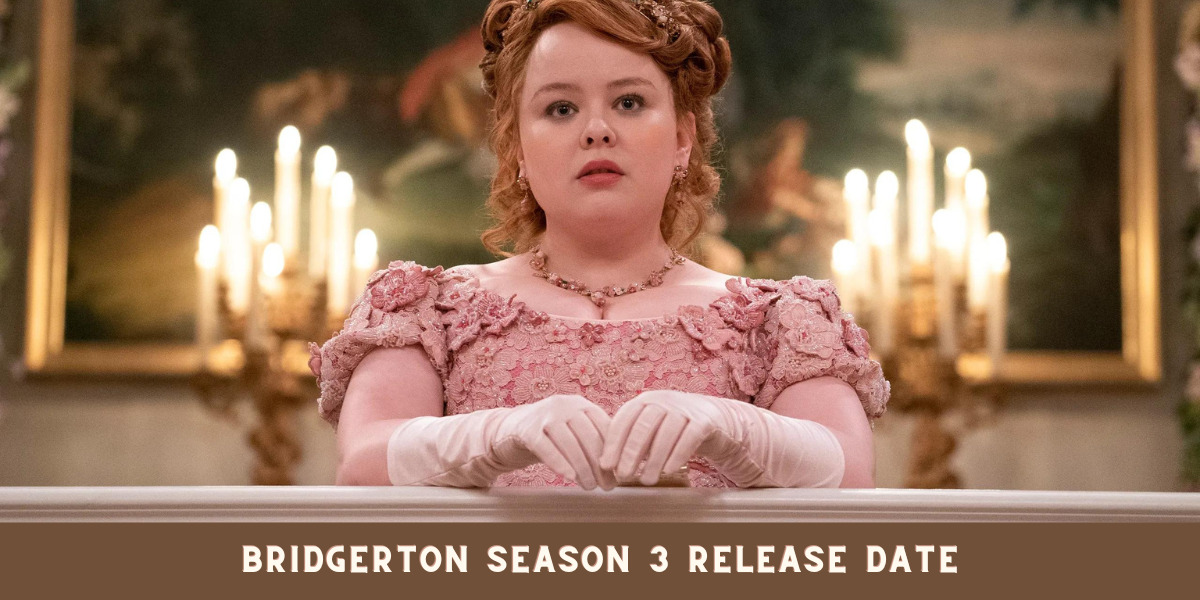 Storyline
The first 2 seasons corresponded to the storyline of the first 2 books in Quinn's 8 novel series. However, Bridgerton season 3 will break this trend and jump to the plot of book 4. Showrunner Jes Brownell confirmed the news while talking to Variety.
Bachelor in Paradise Season 8 – Premiere Date Expectations on ABC
Season 2 laid the perfect foundation to bloom the romance between Penelope and Colin. This romance forms the major plot of book 4. The show ended on a tough note where Penelope eavesdropped on a conversation between Colin and his friends. Colin mocked the idea of ever getting romantically involved with Penelope. We are eager to see what consequences this has in the third installment. 
Brownell stated, "I really feel like it's Colin and Penelope's time. Because we've been watching both of these actors on our screens since Season 1, we've already invested in them a little bit. We know who they are as people," Brownell explained. "Instead of treading water on that dynamic, we wanted to push it into their season. It really felt like the perfect moment to tee it up."
The sophomore season finale also revealed Lady Whistledown's identity to Eloise. Eloise discovers that Penelope (her best friend) is behind the gossip monger newsletter. The former confronts the latter about this, leading to a major argument between the two. Nevertheless, we expect the pair to resolve their differences as we make our way towards Bridgerton Season 3. Their life-long friendship is too strong to let an argument destroy it. Penelope has some apologizing to do.