Amazon Prime Video's latest drama movie, Don't Make Me Go, will surely have you reaching for that box of tissues. Directed by Hannah Marks, the movie stars John Cho and Mia Isaac. The movie has a decent 6.6 out of 10 IMDb rating. However, it's receiving good reviews from viewers across the board. The premise of the movie focuses majorly on the uncertainty of life and death. Following an unexpected turn of events, viewers are confused about the exact ending of the movie. This is where we step in. Let us explain to you the ending and the little easter eggs the creators dropped throughout the course of the film, hinting at this tragedy.
Be Aware: Spoilers Ahead
Don't Make Me Go Synopsis
Max's life is nothing short of a roller coaster. However, towards the end of the movie, Max realizes that certain things are beyond his control. Nonetheless, how he perceives those things is completely up to him. Tragedy just does not seem to leave him alone. He has a 16-year-old daughter, Wally, who is in her classic rebellious phase. Wally's mother ran away when Wally was very young, having left her upbringing solely to Max.
Nonetheless, none of the tragedies he has faced previously comes even close to this new one. For some time, Max suffered from headaches. Once these headaches get too intense, he decides to finally get it checked. On getting some work done, the doctors reveal to him that Max suffers from a rare form of terminal cancer. He is diagnosed with a Chordoma. Since the cancer diagnosis happened so late, it progresses to its final stages. The doctors now gave Max a year to live. Conversely, he could choose to get surgery done, giving him a 20% chance of survival.
With his cancer looming over him and death staring him in the face, all he can think about is his daughter Wally. If Max dies, Wally would be left all alone. There is so much he needs to do for his daughter before going, and he just does not have enough time anymore. Communicating with Wally is not getting easier either. She starts to date a boy who seems to have a negative influence on her. He wants to ensure that Wally has both emotional as well as financial support following his demise.
Bridgerton Season 3 – Fellow Travelers Will Not Impact Jonathan Bailey's Role
As "Don't Make Me Go" progresses, the father-daughter duo head on a road trip to New Orleans. Wally is under the pretense that this road trip is for Max to have his college reunion. However, Max has a different agenda. He wishes to find Wally's mother and ask her to take care of Wally once Max dies. On finally locating Wally's mom, he realizes that her life is all over the place. As a result, leaving Wally to her is not an option. Max is so caught up with trying to ensure Wally's safe future that he loses sight of her present. The teen is going through something intense of her own.
Control Z Season 3 has a Release Date in July on Netflix
Don't Make Me Go Ending
The movie starts and ends on the same note, i.e., life is very unpredictable, and our planning does not always work. Towards the end of the movie, Wally convinces Max to take a chance on himself and go forward with the surgery. According to Wally, all she wants is for her father to be there for the many years to come rather than cram everything into the span of 1 year. As the movie states, anything can happen in life; it's best that Max takes that 20% chance for himself and his daughter. Wally's unexpected death further teaches him this exact concept.
While the teen girl's death was a complete shock for her father, the creators gave the audience little hints that something was wrong. The very first easter egg is when Wally faints on the soccer field after sharing a kiss with Glenn. She attributes this to dehydration and nervousness from the kiss. Moreover, there is constant nervous sweating. She also feels dizzy at a party that she snuck off to. Later on, following her death, we find out that Wally suffered from Hypertrophic Cardiomyopathy. The profuse sweating and lightheadedness were all signs of her illness that everyone failed to notice.
The Summer I Turned Pretty Season 2 Premiere Date and Potential Cast
Wally's untimely death seriously had the audience shocked. It felt like; finally, things were falling into place in Don't Make Me Go. Max had agreed to go forth with the surgery, and the father-daughter bond was finally improving. Previously, the two-faced ups and downs, and Max chose to spend his last year with Wally rather than risk surgery. With the father-daughter duo finally reaching an agreement on something and hoping for a potential future ahead, Wally's death seemed quite unnecessary.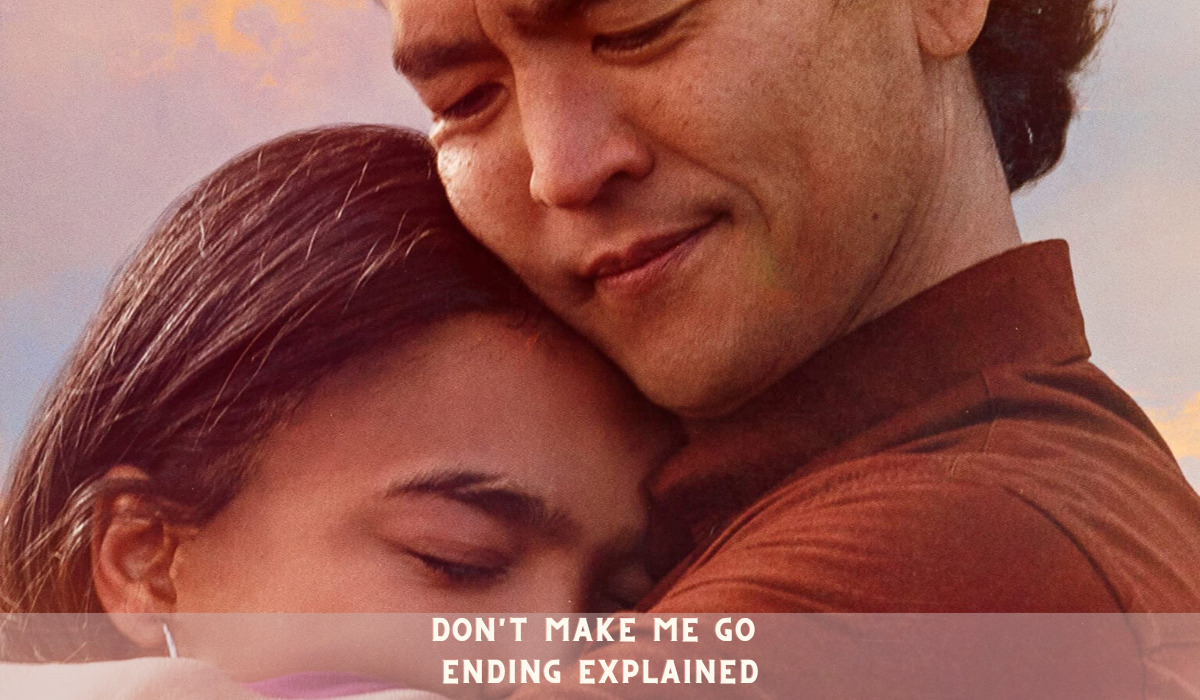 Nonetheless, the movie does have some positivity to it. We see that despite Wally's death, he still chooses to move on with life. His successful operation reminds him again that his daughter was right all along. We see the figurative importance of this through a casino flashback. In the flashback, we see Wally losing and Max winning a bet, despite having little chance of success. Some intense figurative writing, we must say.
Now and Then Season 2 – Is it Renewed or Canceled?
In the final shot of Don't Make Me Go, we see Max once again in full health. We see that he and Annie moved in together. Previously, the two had an off-and-on relationship. This was because of Max's reluctance. His reluctance to let anyone in and his reluctance to get his surgery. Max remembers that his daughter always wanted him to take a chance and live life fully. Following through on that, he even buys himself a guitar. Earlier, he let go of his passion for music to take full-time care of Wally. He let go of multiple things that gave him happiness just to give all his attention to Wally. However, she reminded her father that it is possible to have it all at once. That there is no need to sacrifice one thing to get another.
The movie ends with Max and Annie on a road trip to Texas to see a meteor shower. It was Wally's dream to see this meteor shower with her father. To fulfill his daughter's wishes, he chose to take this trip. This was his way of reconnecting with her, even after her death. Max now has a whole different perspective on life. He chooses to take chances rather than hide in his hole of safety. This new and improved Max shows us that no matter what happens in life, he will pull through.