Here's everything you need to know about Grey's Anatomy Season 20!
Grey's Anatomy Season 19 is set to premiere in September, but fans are already concerned about the 20th season. But the question is will we get the 20th season, or the 19th one will be the last? To find out, continue reading the article!
When will Grey's Anatomy Season 20 premiere?
For now, there is no information regarding the renewal of Grey's Anatomy Season 20. And unfortunately, the 19th season might be the last one of the series! This is because of what happened to Meredith towards the end of the 18th season. Now it seems possible for Meredith to leave Grey Sloan Memorial Hospital. And since the past two seasons, she hasn't spent much time at the hospital. Given the ending of the 18th season, it became clear that she'll have to make a final decision. Moreover, there is also a better job proposal for her. So, the show's future will become quite clear if she goes for it.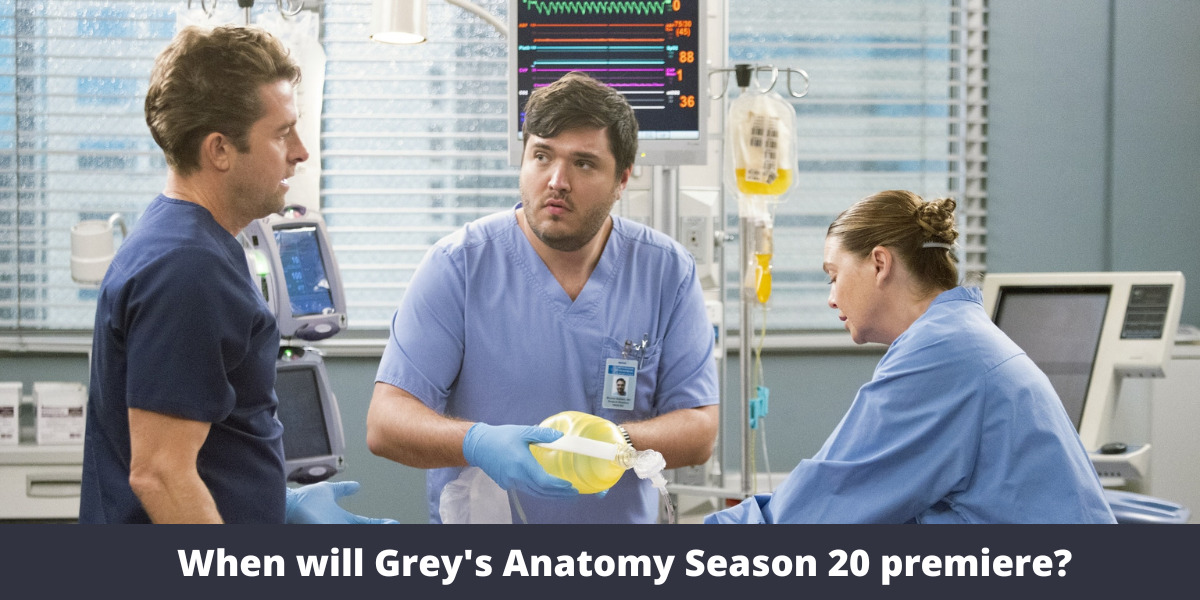 It will be the perfect way to end Grey's Anatomy! She has stayed long enough there and given everything she had to the hospital. It's no doubt that Meredith worked exceptionally hard to maintain the reputation of the hospital. But will she walk off? Well, that is for the 19th season to tell! 
The Summer I Turned Pretty Season 2 Premiere Date and Potential Cast
Season 20's fate 
A while ago, Shonda Rhimes revealed that the show would end whenever Pompeo decided to leave the show. The actress has talked about the show's ending several times, but somehow things always worked in the ending. She revealed in an interview that after every season, she used to think that the audience would eventually get tired and the show's ratings would decline. But to her surprise, this never happened because the viewers never let the team down. It got impressive ratings and viewership. So, they just kept on going with the story.
Days of Our Lives: Beyond Salem Season 3 – Is it Renewed or Canceled
Don't Make Me Go Ending Explained
So, the decision regarding the series ending lies in the hands of Shonda Rhimes and Pompeo. Well, the actress has also spoken up about what she expects from the show's last episode. She stated that she would love to have all actors feature in the finale. But of course, that won't be possible because of the contract and the availability of issues. However, you can expect a few to return, if not all! Neither of these is yet confirmed. 
Bridgerton Season 3 – Fellow Travelers Will Not Impact Jonathan Bailey's Role
Control Z Season 3 has a Release Date in July on Netflix
Everything that you need to know about Grey's Anatomy Season 19
As Grey's Anatomy Season 20 will probably never happen, we are here to provide you with all the information regarding the upcoming season, which will premiere in late September. As far as the cast of Grey's Anatomy Season 19 is concerned, we expect most of the cast members to return. However, considering that the 19th season will be the last for the franchise, we are hoping that a few stars (who departed from the show earlier) will also make a cameo. This way, the story will come full circle! According to our speculations, the following will feature in the 19th season of Grey's Anatomy: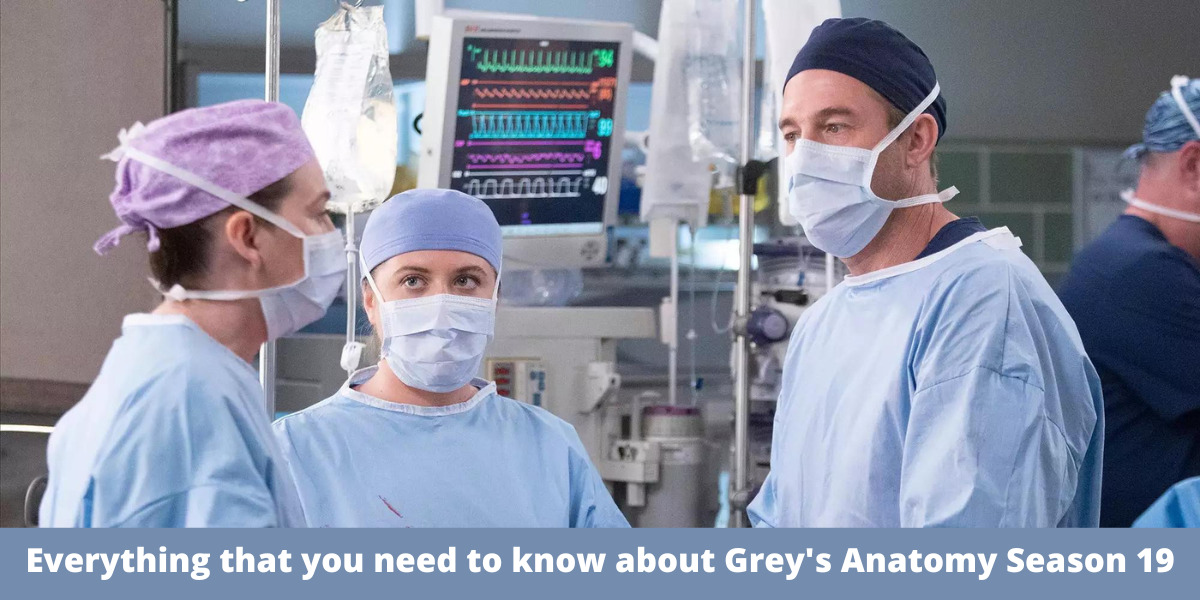 Ellen Pompeo as Dr. Meredith Grey

Chandra Wilson as Dr. Miranda Bailey

James Pickens Jr. as Dr. Richard Webber

Caterina Scorsone as Dr. Amelia Shepherd

Camilla Luddington as Dr. Jo Wilson

Kelly McCreary as Dr. Maggie Pierce

Kim Raver as Dr Teddy Altman

Jake Borelli as Dr Levi Schmitt

Chris Carmack as Dr. Atticus "Link" Lincoln

Anthony Hill as Dr. Winston Ndugu
Along with them, we are also hoping to see; Jaicy Elliot's Dr. Taryn Helm, Alex Landi as Levi's boyfriend, Stefania Spampinato's Dr. Carina DeLuca, Debbie Allen's Dr. Catherine Fox, Jason George's Dr. Ben Warren, E.R. Fightmaster's Dr. Kai Bartley, and Aniela Gumbs' Zola Grey Shepherd.
So, that was everything you needed to know about the possibility of a 20th season and how the show will potentially come to an end. But don't be disappointed! Because in the past, too, the show was rumored to be canceled several times. But thankfully, the team somehow saved it. Hence we still have high hopes! We'll make sure to keep this site up to date, so don't forget to bookmark this page.