HouseBroken fans, you don't have to worry about the show's future! Because Fox has renewed it for another soon, which will soon be making its way to the screens. In fact, this renewal news was quite inevitable because of the response that it got from the viewers. According to the data, the series was the second most watched animated series across both platforms, Hulu and Fox. So, now the question arises when will HouseBroken Season 2 be released? You'll read about it later in the article! 
When will HouseBroken Season 2 be released?
The renewal news came in August of 2021. And up till now, we don't have a confirmed release date for HouseBroken Season 2. Usually, animated series takes a long time because of all the work that goes into it. We are not sure whether the second season has gone under production. So, the best we can do now is predict when we can get the upcoming season. According to our speculations, expect the second season of HouseBroken to premiere somewhere in 2023! It can be later or earlier than that.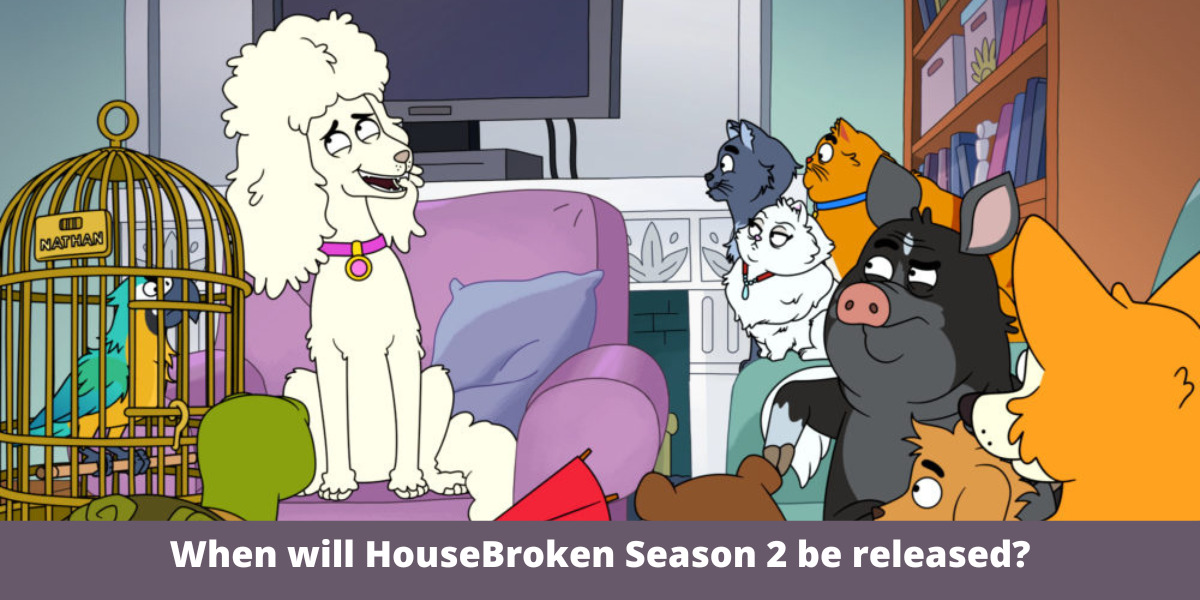 Who is in the cast of HouseBroken's sequel?
There is no official cast lineup for HouseBroken Season 2 so far. But considering that the story will be told in continuity, expect most of the characters to return in the second season. So, expect the following to feature in the upcoming installment: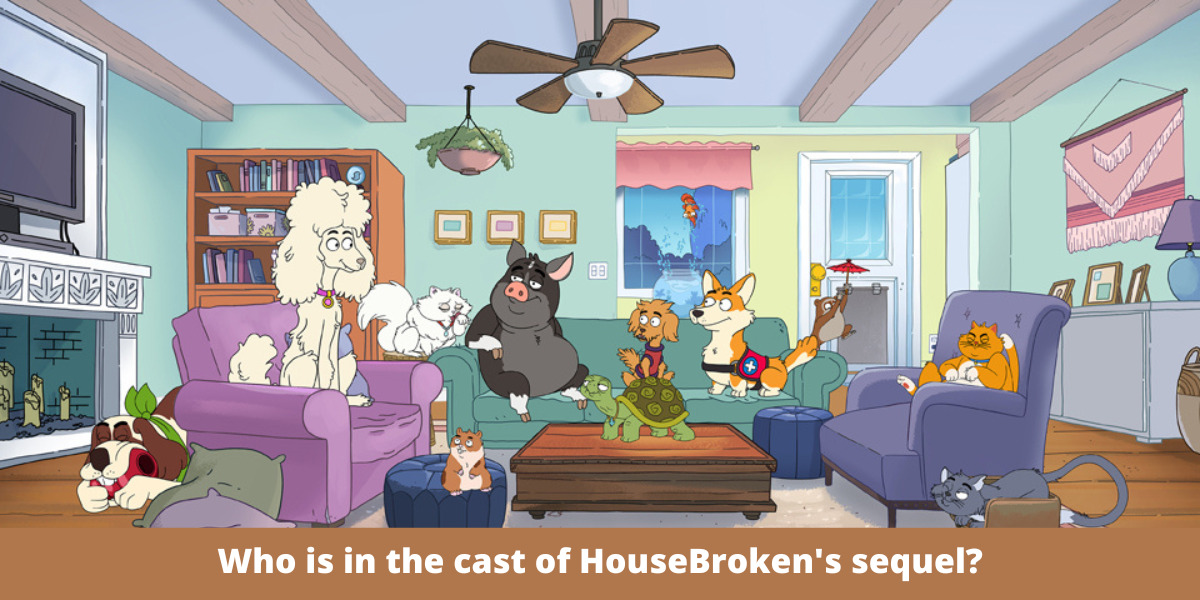 Lisa Kudrow as Honey

Clea DuVall as Elsa

Nat Faxon as Chief

Will Forte as Shel

Sharon Horgan as Tabitha

Jason Mantzoukas as The Gray One

Sam Richardson as Chico
And who knows, we might be getting a few new additions this season! But these kinds of details are usually revealed toward the show's premiere. So, we will have to remain patient for a little longer. 
Family Guy Season 21 Premiere Date on Amazon Video
The Umbrella Academy Season 4 – Will We Have a New Season?
What is the storyline of HouseBroken's second season?
There is no plot synopsis for HouseBroken Season 2 either. But the story will pick up where it ended in the first season. In the first season, we saw how Honey (Lisa Kudrow) opened her home to welcome all those struggling with one issue or another in their special pet community. Throughout the first batch of episodes, we heard about their problems! Some of them even managed to get a laugh out of us. So, expect the second season to focus on something similar. 
Unfortunately, there is not much we can say about the sequel's storyline! As it completely lies in the hands of the writers. 
Monsters At Work Season 2 – Is it Renewed or Canceled by Disney+?
The Mandalorian Season 3 Release Date, Cast, and Spoilers
Is there a trailer for the HouseBroken Season 2 ?
For now, there is no official trailer for HouseBroken Season 2! But you will find a lot of fan-made ones on YouTube. So, make sure to stream them. Moreover, you can also stream the first season's episodes on Hulu. 
So, that was everything you needed to know about HouseBroken's upcoming sequel. For more updates, stay tuned!